Art
Get more with myNEWS
A personalised news feed of stories that matter to you
Learn more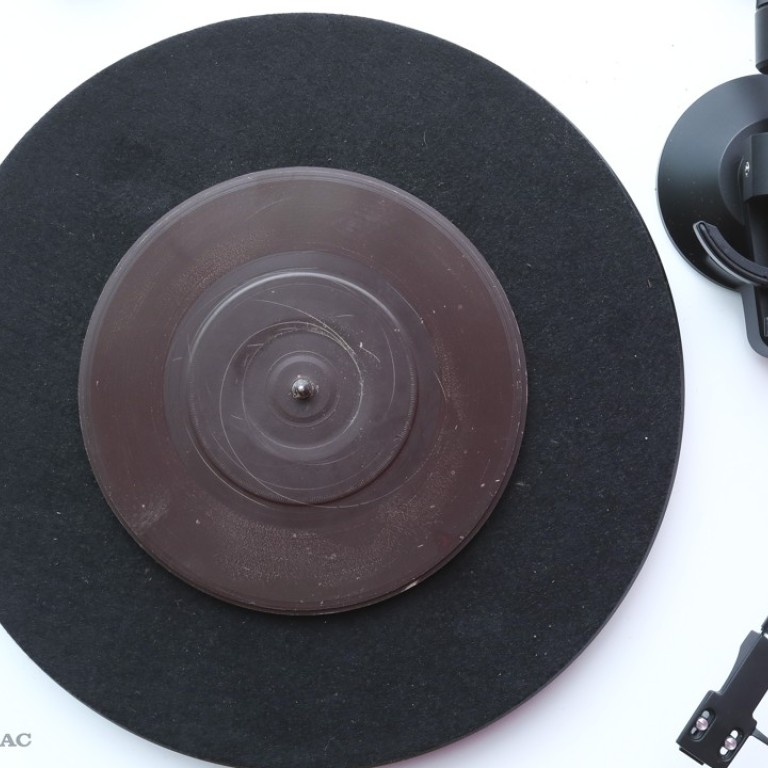 Video

|
Artist's chocolate vinyl records produce sweet music you can eat afterwards, as she demonstrates in Hong Kong show
Tasmania-based Frenchwoman Julia Drouhin uses a silicone mould to make each chocolate record, then freezes it – allowing listeners to play them up to 10 times, before eating them
Julia Drouhin, a French sound artist from Tasmania, has always been interested in awakening people's sense of hearing.
She has combined the static, pops and crackles usually heard on the radio to form an audio piece; and in a public performance in Bloemfontein, South Africa, led participants through the city with wind-up radios that have balloons as antennas.
With her latest project, the 34-year-old wants to play on the ephemeral nature of sound. To recreate the ghostly voices she once heard on phonograph cylinders – the earliest commercial medium used to record and reproduce sounds that was popular in the early 20th century – she has created vinyl discs that can be played on a turntable. However, instead of using polyvinyl or shellac, Drouhin opts for an unlikely material: chocolate.
"It's close to the wax that makes the cylinder, which is the ancestor of the record. I wanted to have a musical object that would fade out, disappear while it's played. So it's just for one unique moment, in one place, one time. It's not reproducible and it's unpredictable," says Drouhin.
With the right recipe and tools, making a chocolate vinyl record is surprisingly simple, as Drouhin recently demonstrated at the Gallery by the Harbour in Tsim Sha Tsui, where her chocolate discs, including ones of Canto-pop, are on show until February 25.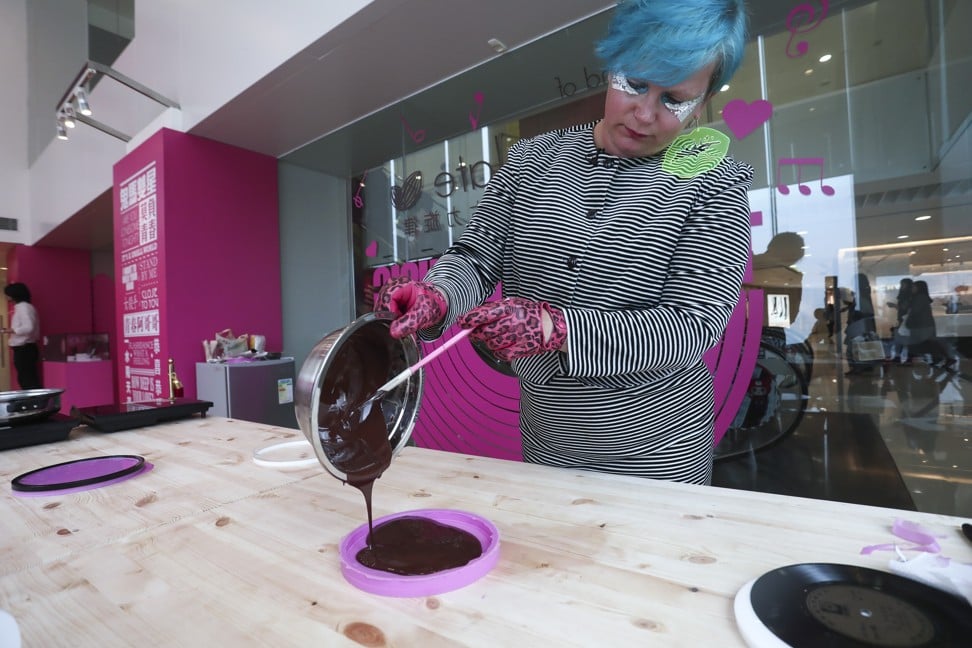 She mixes silicon gel with a reacting agent, then pours it onto an original vinyl disc to construct a mould. Afterwards, tempered chocolate is poured into the mould. Put it the fridge and voilà! You have an edible, playable vinyl disc.
Before this, Drouhin has tried using other material such as ice water with food colourings, but quickly realised a major problem – the resulting disc can only be played in freezing conditions.
After settling on chocolate, Drouhin sought help from Ian Munday, a sculptor from Tasmania, who showed her the technique of creating moulds; and Ben Milne, a chocolatier from Ireland, who taught her how to crystallise the disc so it is strong enough to withstand the turntable stylus.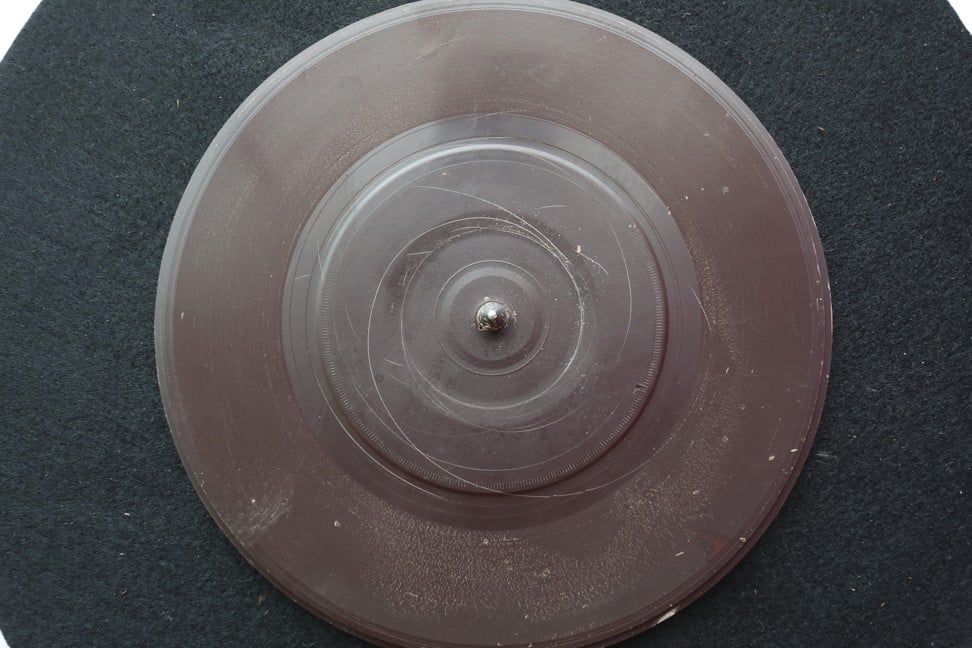 Still, each disc can only be played for a maximum of 10 times. "Because it's being erased while it's been played," explains Drouhin, "it reminds me of the ghostly voices and lost music I was inspired by. The more you play the record, the less you can hear the original and you can hear other sounds."
Like many sound artists, she is interested in listening to the world, human sounds and our environment in a more active way.
"Because [listening is] a sense we often put aside, even if we're using it constantly. We can close our eyes and we can't see. But for our ears, there's always sound going in and we filter it automatically. And it makes us deaf about what's happening around us," says Drouhin.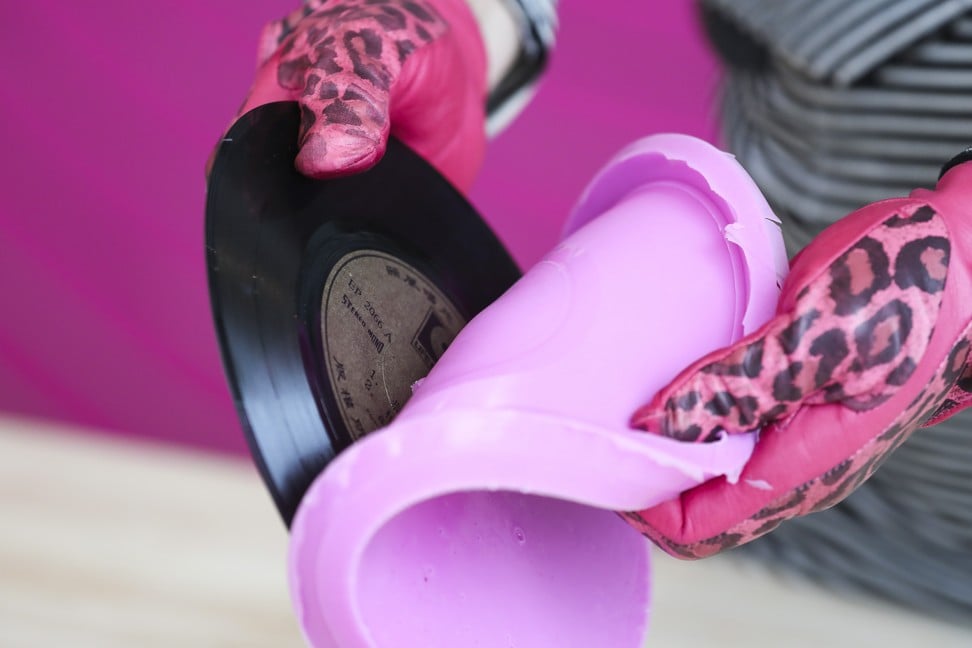 And even if people don't like the music, they can always share the chocolate. "It will end up in our stomachs anyway," she adds.
The Sound of Chocolate Art Exhibition, Gallery by the Harbour, Shop 207, 2/F, Ocean Centre, Harbour City Tsim Sha Tsui, until Feb 25, 11am – 10pm
This article appeared in the South China Morning Post print edition as: How I learned to spin the sweetest sounds