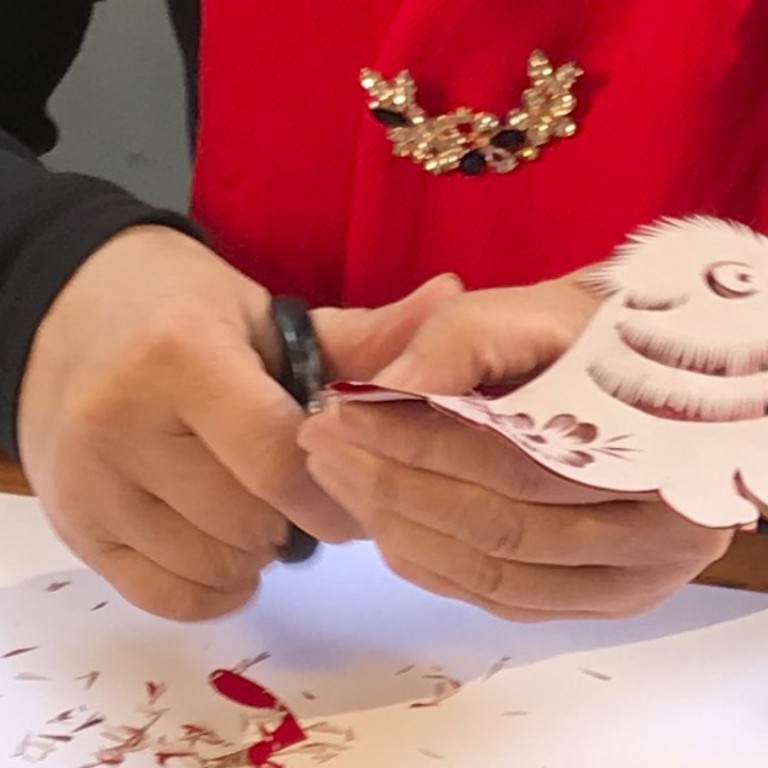 Chinese New Year paper cutting explained by a Hong Kong master of the craft
Li Yunxia has been practising the ancient Chinese art of paper cutting since she was six and now teaches it to people of all ages. She explains the hardest things to master and how to avoid self-inflicted scissor wounds
Li Yunxia deftly snips away at a piece of folded red paper using small scissors with very sharp blades. Soon, a dog's head emerges. The canine has a plum blossom design on it and even carries a gold ingot on its tail, auspicious symbols for the upcoming Chinese New Year. Li has done this without drawing a single line on the paper.
"Since red is an important colour for Chinese people during the Lunar New Year, I use red paper to cut out phrases of greetings and good fortune to create a lively atmosphere," Li says at the Liaotistic Cafe in Causeway Bay. Typical lucky designs for Chinese New Year paper cuttings include fish, or yu, which sounds similar to fu, meaning blessing or happiness; the Chinese characters for zhao cai, which means "money will be plentiful"; and the animal from the corresponding year of the zodiac, she says.
A native of Shaanxi province in northwest China, Li has been making paper cuttings since she was six years old, having learned the craft from her mother and grandmother. She has been holding paper-cutting demonstrations since moving to Hong Kong in 2002, and last year featured in a video at Government House with the city's then chief executive, Leung Chun-ying, showing him how to make a pair of paper roosters.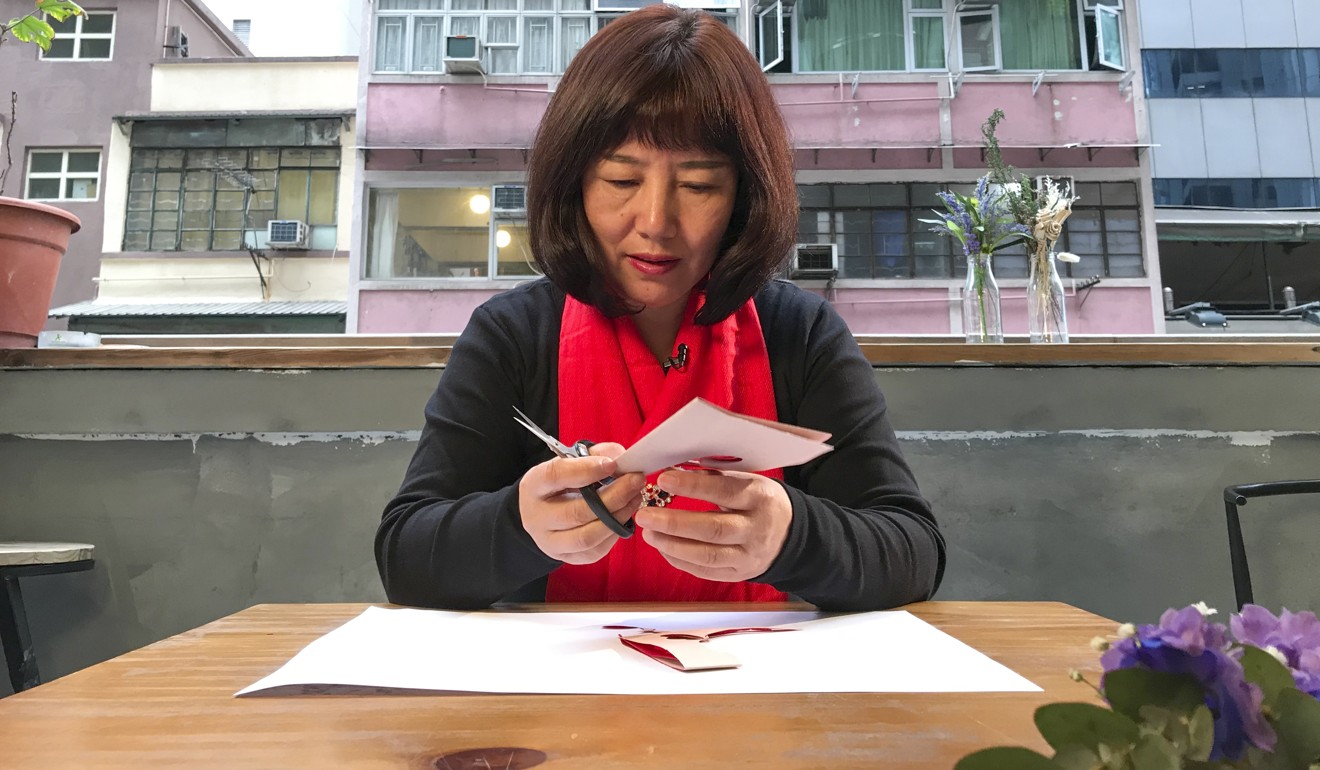 These days Li teaches the traditional folk art to everyone from children to the elderly. She says it can be learned easily with some guidance and tips.
"The hardest thing to master in paper cutting is handling the scissors. You use the scissors as if you were using a pencil to draw something, but you can't make a mistake. With a pencil you can erase your mistake, but with paper cutting you have to start all over again, which is what makes it a bit harder."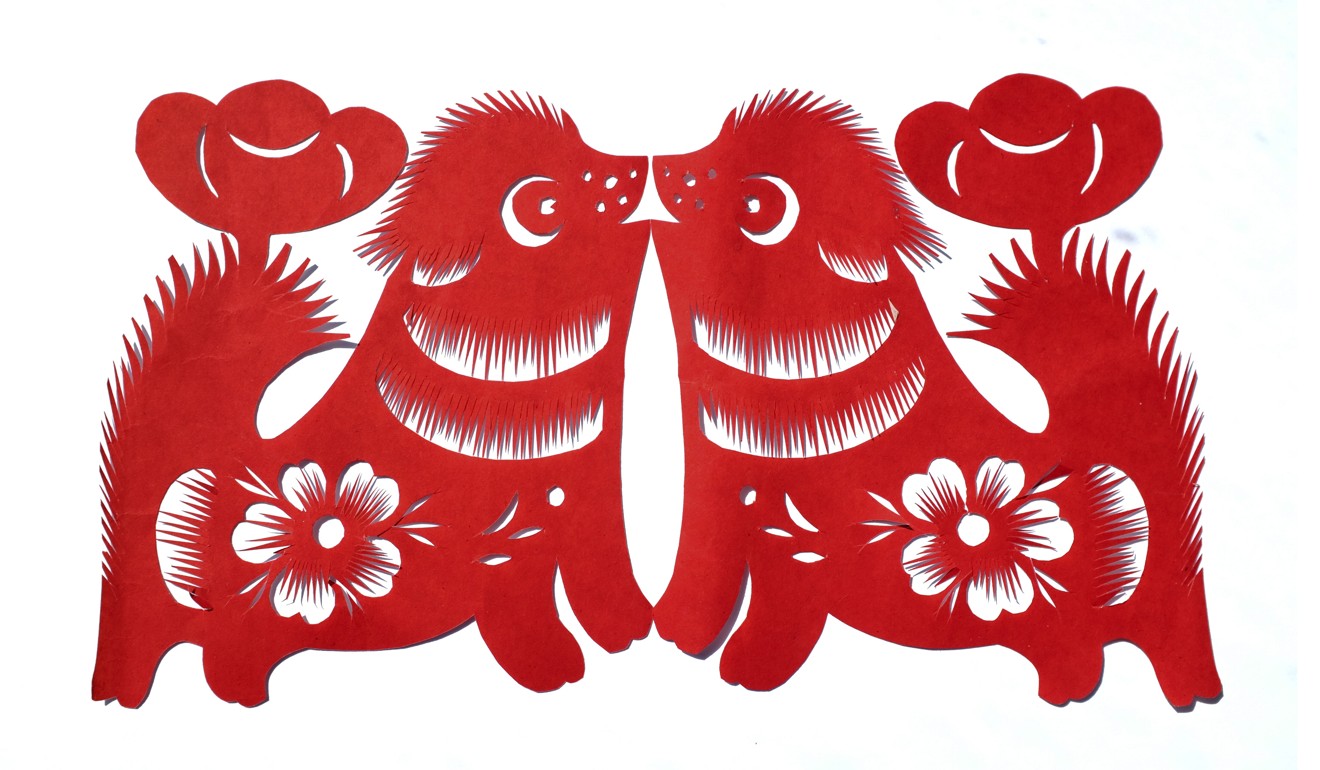 Li recalls getting minor cuts from handling sharp scissors when she was young and draws on her experience to teach people safer ways to practise the art. "Before, when I was young, we were taught to just poke a hole in the paper, but now I teach people to wiggle the scissor blade back and forth three times and slowly apply more force to poke the hole."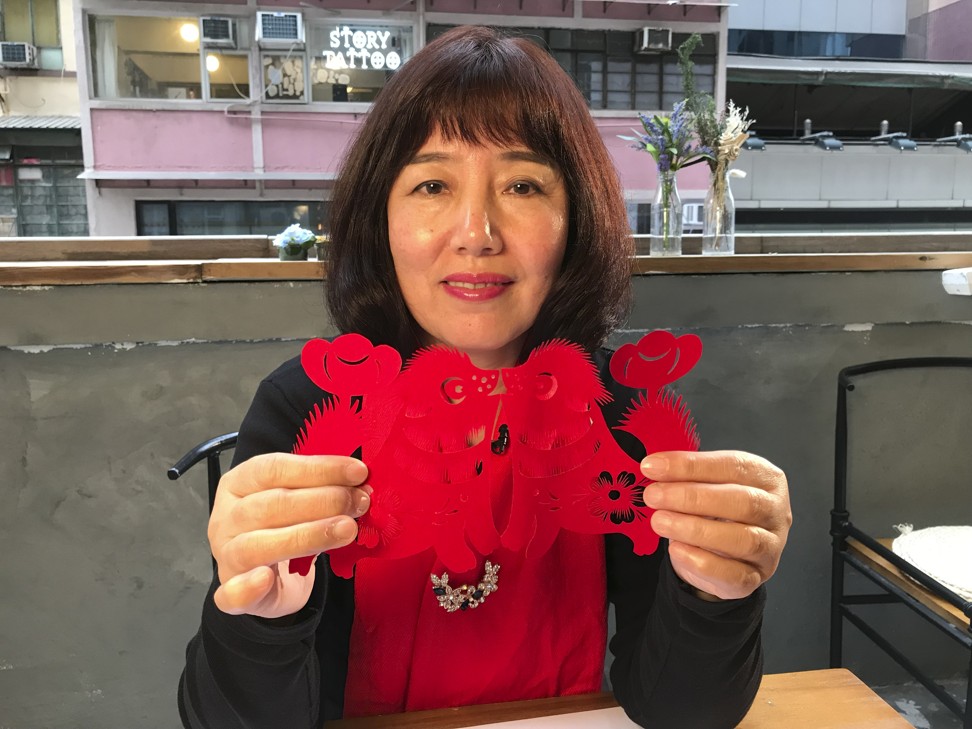 I see what she means when she teaches me how to cut out the character for chun, or "spring". After folding the paper in half and drawing out half the character along the fold, she says the next thing to do is to poke a hole. Using her system of wiggling the scissor blade back and forth, I was able to make a hole without much trouble – and no self-inflicted wounds either.
She also shows how it is better to make many small cuts with the scissors rather than one long one, as it gives you better control of the cut – particularly useful when making a round or very small shape.
According to Li, the art of paper cutting dates back 1,500 years to the Northern and Southern Song dynasties. While there are some male paper cutters, the majority are women. 
"There is a traditional saying that the qualities of a good woman are paper cutting, embroidery and appearance. Even if a woman is very beautiful, if she doesn't know how to do paper cutting and embroidery, her family will have no standing in the community," Li says. "Paper cutting represents wisdom; if you know how to make paper cuts, it means your children will be smarter."