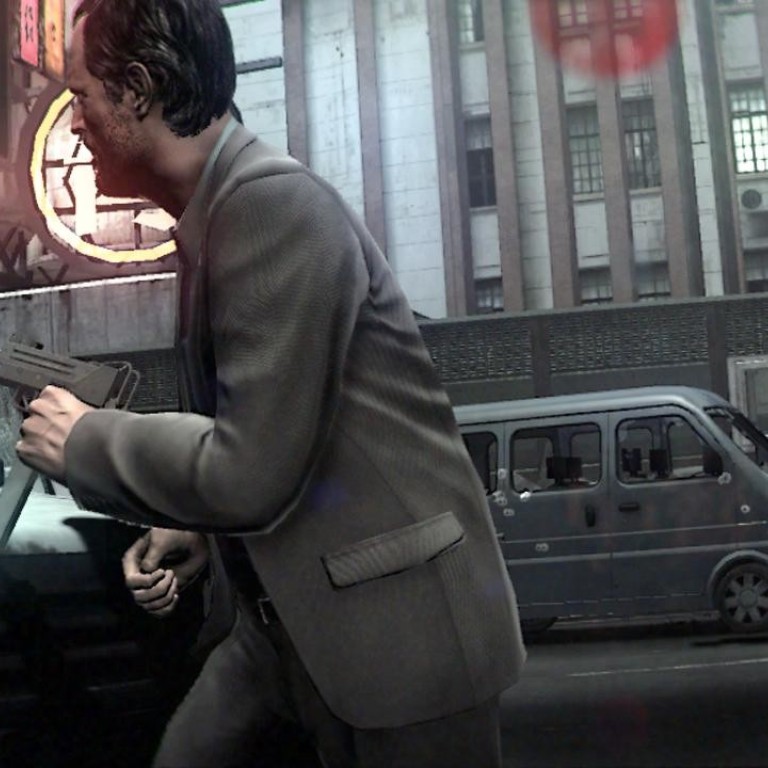 10 of the best China-set video games, from Overwatch to Dynasty Warriors
More games are being set in China as its domestic gaming market grows, but developers largely avoided the country in the past. We take a look back at titles that bucked the trend, starting with a little-known adventure game from 1991
As one of the largest countries in the world with a breathtaking variety of scenery and the biggest population, China would appear to be the perfect setting for video games.
But while an impressive number of games have been set in Hong Kong, the rest of China hasn't always received its due. This appears to be changing, however, with the country increasingly serving as the backdrop for virtual adventures.
For those who would prefer to celebrate Chinese New Year with some digital action, here are 10 of the best games set in China – from big-budget franchises to indie releases, and from retro adventures to futuristic jaunts.
Heart of China (1991)
Nobody really remembers Heart of China – which is a little sad, since it's not half bad. It's an early point-and-click FMV (full motion video) release from developer Sierra that was unfortunately overshadowed by the company's other games such as King's Quest, Police Quest and Leisure Suit Larry.
Set mostly in China, including Hong Kong and Chengdu, it's a throwback to serial stories of the 1930s, complete with an Indiana Jones-like character seeking a lost treasure. It gets borderline racist at times, but the B-movie charm, multiple puzzles and surprisingly dark tone made it ahead of its times.
Dynasty Warriors (1997-present)
The greatest franchise set in China so far may be based on a historical Chinese classic – Romance of the Three Kingdoms – but it was made by a Japanese developer.
Now with nine entries in the main series, as well as a dozen spin-offs and offshoots, Dynasty Warriors all but defines the hack-and-slash genre. It is a simplistic, ridiculous and addictive series where the story is pretty much inconsequential and the battles absolutely brutal. But with the long-awaited Dynasty Warriors 9 released this month – the franchise's first "open world" game – it's the one China-based series we can always rely on.
New Legends (2002)
New Legends had a lot going for it when it was released in 2002 – it was from the creators of Jedi Knight, it was a retro-futuristic adventure set entirely in China, and it came out on the just-released Xbox console – but it did not really live up to its potential.
Neither has time been kind to this game. The China-set visuals were ambitious at the time, a blend of ancient cities and vast plains given a steampunk edge, but the gameplay was simply running and slashing with little else beyond this basic combat. It now stands as a minor footnote in China-set games, as its grand ambitions were never fully realised.
Tom Clancy's Splinter Cell: Double Agent (2006)
In the movies at least, China and spies go hand in hand. But rare is the secret-agent game that places a sleuth in China – save Double Agent.
The Splinter Cell franchise is underrated in the stealth genre, and this action-heavy release is one of the best entries. The game's China section is set in Shanghai (so it's not exactly indicative of the entire country), with lead spy Sam Fisher rappelling down a skyscraper before stealing a black-market explosive. But the developers were clever enough to think ahead, filling the mission with enough accented bad guys and random red lanterns to remind us that, yes, this is China.
Kane & Lynch 2: Dog Days (2010)
The original Kane & Lynch wasn't exactly great, so it was a surprise it got a sequel. The real surprise, however, was that Dog Days was set in Shanghai.
Influenced by action movies of its era – shaky-cams, city shoot-outs, cardboard cut-out enemies – the gameplay is largely forgettable, but its story and backdrop are strangely enticing, capturing the sprawling metropolis of the country's capital in all its gritty glory. The contrast of shiny skyscrapers and neon-lit streets against grimy alleyways and rundown neighbourhoods is a large part of its appeal, and while the triad-and-henchmen story is over the top, that's to be expected in any US-developed Asian crime game.
Honor of Kings (2015)
An absurdly popular game in China, the mobile release Honor of Kings (known as Arena of Valor internationally) is arguably the biggest game in the world right now. More than 200 million people play the game monthly, with over 50 million of those in China alone.
The game is almost like a role-playing version of Dynasty Warriors, with ancient historical Chinese heroes battling it out in teams to take over rival bases. Its landscapes might not resemble any version of the mainland past or present, but the exaggerated worlds, mythical figures and highly addictive gameplay are paving the way for future China-set games.
Overwatch (2016)
Overwatch is a super-addictive, team-based multiplayer online shooter that has taken the world by storm. But its inclusion here is largely due to its massive, almost absurd popularity in China.
With millions of Chinese players battling it out on a daily basis, developer Blizzard knows the China market is one that cannot be ignored. It taps into its players' patriotic spirits through Chinese characters, themed events set around Chinese New Year and China-set levels, such as the night markets and gardens of Lijiang Tower, which are based on Shanghai.
The game is not wholly set in China, but it does point the way to how major developers are reacting to the rise of the country.
Shenzhen I/O (2016)
Racing through triad-ridden streets and battling it out on ancient landscapes are all well and good, but the average Chinese citizen's life isn't really that exciting, and most spend their days stuck in the drudgery of work. That reality is captured in Shenzhen I/O, an indie release set in the country's southern industrial and financial megacity.
Gamers take on the role of an electrical engineer. Your day is balanced between the mundanities of checking emails and researching products, and the complexities of building circuits. Coupled with its impressive depiction of Shenzhen's freewheeling attitude, the result is probably the most accurate depiction of modern China.
Hazy Days (2017)
Addressing China's many humanitarian concerns can get you in trouble. Major developers tread carefully, but those in the indie sphere have the benefit of floating under the radar. A case in point is Mike Ren's Hazy Days, a free game set over Chinese New Year that follows a young Chinese girl as she faces the country's ever-growing pollution problem.
You control her breathing over a period of seven days, from such simple trips as making your way to school, to the long journey of seeing your grandma. It's simple but effective, the kind of eye-opening game that's sorely lacking in the China gaming arena.
Shenmue II (2001) / Shenmue III (2018)
I'm cheating here a bit, since Shenmue II is technically set in Hong Kong. But with the decades-in-the-making Shenmue III set for release later this year, and its supposed focus on the mountainous region of Guilin, we figured this cult classic deserves a shout out.
Shenmue II's Hong Kong was a breath of not-so-polluted air, at a time when most games were set in "indistinguishable city, America". The revolutionary open-world setting gave us all our city highlights – Wan Chai's backstreets, the peace of Man Mo Temple, the madness of Kowloon Walled City – and paved the way not only for another local favourite Sleeping Dogs (2012), but the many Asia-set games in the years since.