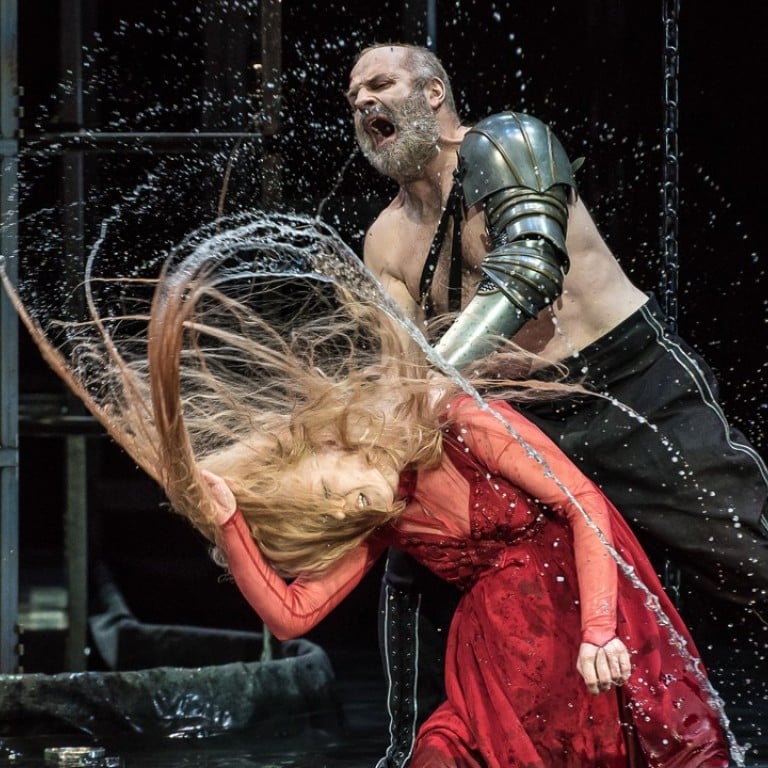 Review

|
Debussy's dramatic opera delivered with sensuous power for Hong Kong fans
More sung drama than traditional opera, Pelléas et Mélisande can ask a lot of audiences, but Welsh National Opera pulls it off with realistic production, perfect French diction, and stand-out performances from cast and orchestra
Debussy's only complete opera, Pelléas et Mélisande was considered revolutionary on its premiere in 1903 and even today is a commendably bold choice for the 2018 Hong Kong Arts Festival's one Western opera.
Debussy's goal was to steer clear of the grand-scale singing usual in opera to focus on text and drama, famously telling the original cast, "Forget, please, that you are singers". The result is an opera that consists of sung dialogue: pure recitative with no arias, choruses or duets.
This starkly modern approach has its downside (two hours and 45 minutes without a melody isn't easy on either performers or audience), but in this powerful production by Welsh National Opera its realism pays dividends on the dramatic side.
Based on Maeterlinck's 1893 Symbolist play, Pelléas et Mélisande opens with Prince Golaud, a middle-aged widower, who gets lost while hunting in the forest and encounters a beautiful young girl weeping by a pool who says her name is Mélisande.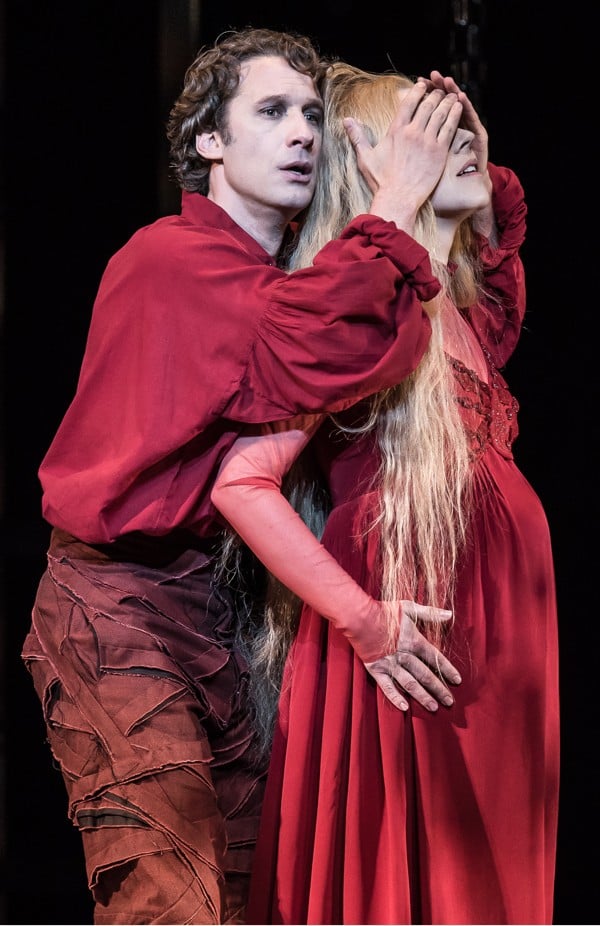 It seems something terrible has happened to her, but she refuses to say what. Nor will she let Golaud retrieve a crown she has dropped in the water, saying that an unnamed "he" gave it to her and she does not want it any more.
Golaud marries her and brings her to the castle of his grandfather King Arkel, a sombre place surrounded by forests where some spots "have never seen the sky". There she meets his half-brother Pelléas, who falls in love with her and (perhaps) she with him.
Golaud becomes obsessed with the idea that they are lovers and finally, finding them together, kills Pelléas, and Mélisande dies giving birth to a daughter, insisting in response to Golaud's frantic pleas to tell him "the truth" that she and Pelléas were innocent of wrongdoing.
This dark fantasy is open to many interpretations but at its heart lies the mystery of Mélisande herself. Who, or indeed what is she? Why does she refuse to talk about her earlier life, what is her strange affinity with water and why does she never close her eyes? Is she the embodiment of innocence, as old Arkel maintains, or evil as her jealous husband believes?
David Pountney's production portrays Mélisande as a supernatural siren who endlessly recommences a circle of life as a sexual predator bringing destruction to those who love her. Not only Golaud and Pelléas but the aged Arkel and Golaud's young son Yniold fall under her spell and when Golaud catches her with his half-brother, far from the "kisses" described in the text, they are having full-on sex.
The problem with this approach is that the ambiguity essential to this deliberately enigmatic fable is lost and the final scene, where Golaud begs his dying wife to tell him whether she and Pelléas were lovers, makes no sense when he has caught them in flagrante delicto.
In other ways the production works well, vividly evoking the brooding atmosphere of the castle and the dreamlike quality of the story (one of those dreams where you know something bad is going to happen but can't wake up).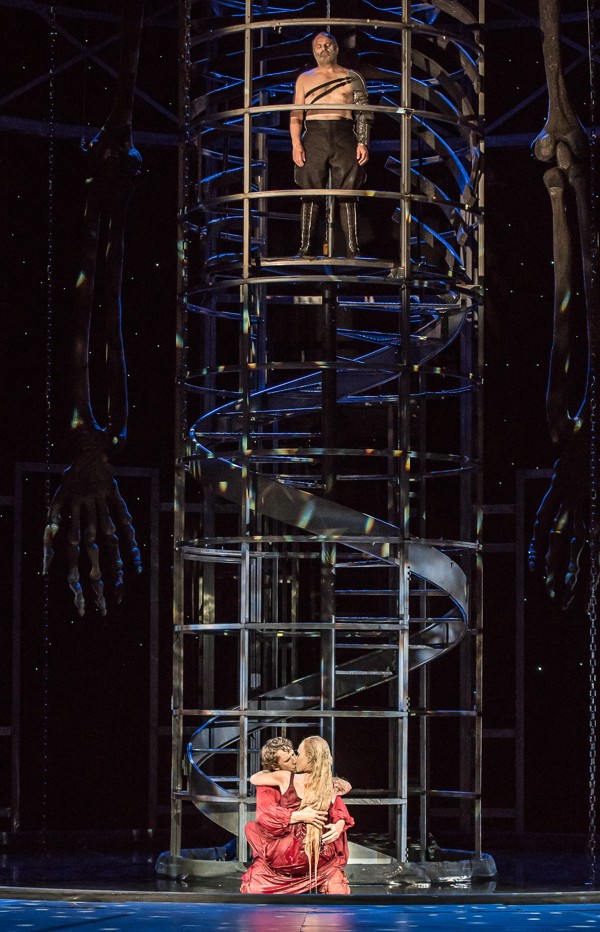 Pountney makes ingenious use of Johan Engels' set, which resembles a giant Meccano construction and comes equipped with the water that is a key plot element, to represent by turns the forest and the castle. However, the massive skeleton which hangs above the stage is all too portentous (gosh, could this opera have something to do with death?), like the silent chorus of women who appear to represent the same sinister force as Mélisande.
The production is dominated by Christopher Purves' magnificent Golaud, conveying the character's increasing paranoia, rage and desperation with frightening power yet also drawing pity. The scene where he forces his young son (superbly played by Rebecca Bottone) to spy on his stepmother and uncle is electrifying, as is the brutality of the passage where he flings his wife from side to side by her long hair.
His physicality is echoed in Jurgita Adamonyté's sensual, heartless Mélisande (she flings herself at Pelléas and winds her legs round his waist with astonishing agility for a woman nine months pregnant). Jacques Imbrallo brings convincing intensity to the hapless Pelléas (surely one of opera's wettest heroes).
All the cast sing well and deserve special praise for their exemplary French diction – it's a rare pleasure to understand every word in an opera and greatly enhances one where the libretto is as important as it is here.
Musically, the honours go to Debussy's orchestral score, full of the composer's characteristic sensuous coloration and complex tonalities and performed beautifully by the Welsh National Opera Orchestra conducted by Lothar Koenigs.
Pelléas et Mélisande, Welsh National Opera, Hong Kong Cultural Centre Grand Theatre. Reviewed: March 15