LGBTQ
Get more with myNEWS
A personalised news feed of stories that matter to you
Learn more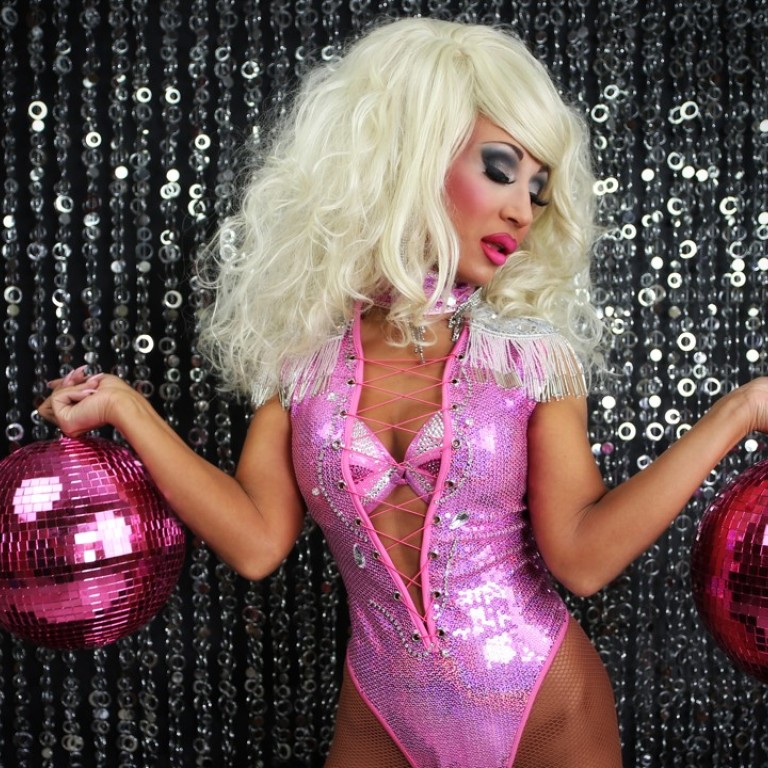 Hong Kong drag queen month ends with closing party – but the scene continues to grow in the city
Final performances of Drag Month will take place at Petticoat Lane in Central. The event was timed to coincide with the city's art month and the finish of season three of the popular reality TV show RuPaul's Drag Race All Stars   
Hong Kong's small but growing drag scene has a new home in Central bar Petticoat Lane, which during March has been hosting a Drag Month with daily performances, culminating in a closing party on March 31. 
And as drag continues its march into the mainstream globally, fuelled by the runaway success of reality TV show RuPaul's Drag Race, the city is getting more of its own home-grown queens, and now even has its own drag family.
Petticoat Lane, a new addition to Hong Kong's LGBTQ bar scene, has been hosting nightly shows at midnight throughout March, each featuring two or three performers. At the closing party, the featured queens will be Gigi Reyes, Mocha Diva and Violette Blanche. Drag Month was deliberately timed to coincide with two things: the city's art month and the culmination of season three of RuPaul's Drag Race All Stars, as well as the start of season 10 of the main show. 
"Drag has such a long history in gay bars, stretching back to the early years of the 20th century," says Petticoat Lane general manager Justin van Herwerden. "And during Hong Kong's art month, we wanted to do something that emphasised that this is art. It's not just dressing up and looking pretty – it's about the pageantry and the performance."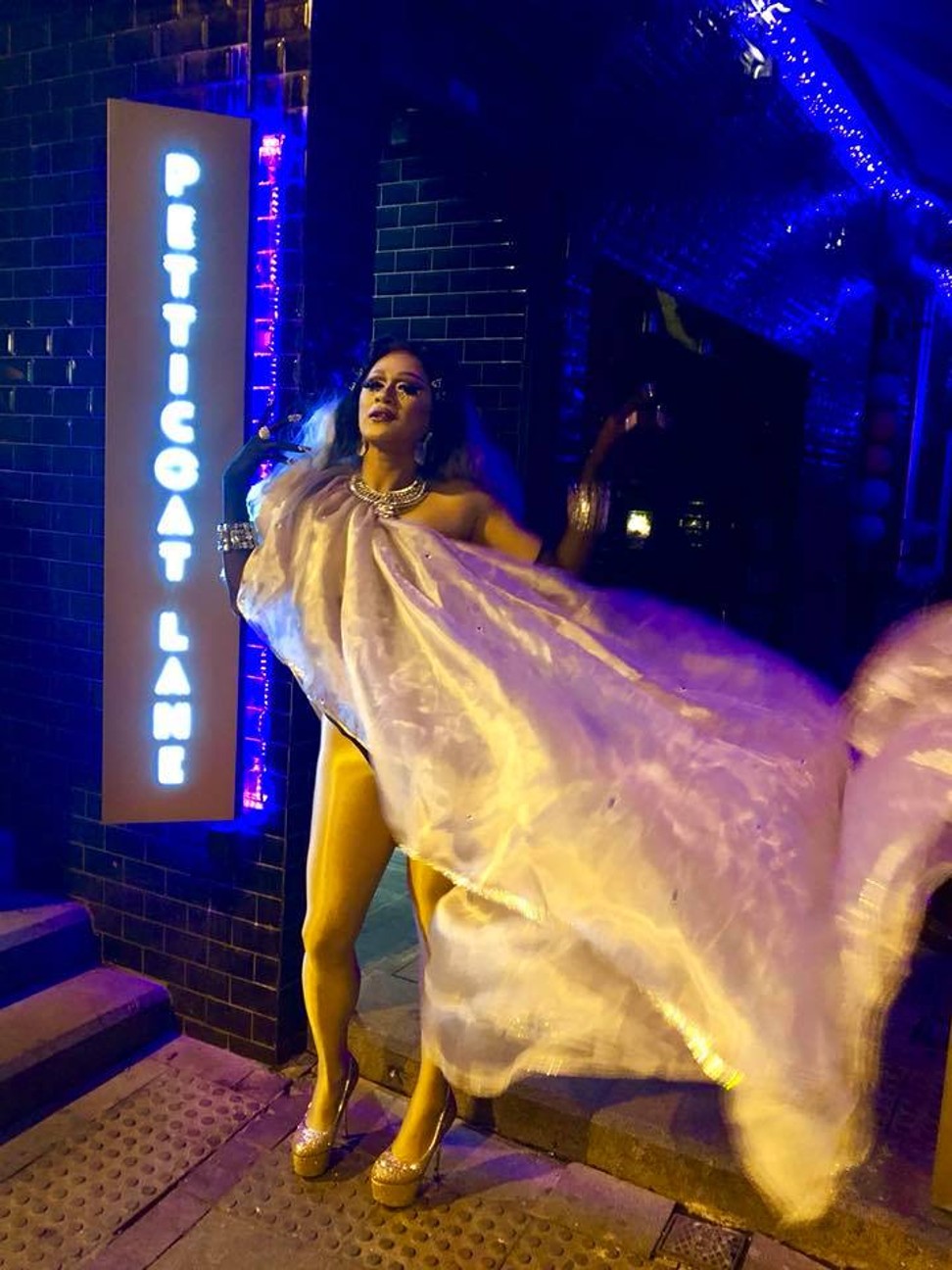 Drag Race is central to the art form's new-found popularity, van Herwerden adds, with the bar's drag shows also getting a sizeable non-LGBTQ audience as well. "Suddenly, because of Drag Race, drag is becoming more mainstream and socially accepted, and a lot more people are receptive to it. We have LGBTQ people bringing their straight friends. It's something we're very happy to see – we describe ourselves as a straight-friendly gay bar. And sometimes people discover us by accident – it's great to see their reactions when the drag show starts." 
While plenty of Hong Kong venues have hosted drag shows before, none has made such a concerted effort to own the concept and build a local drag queen community. Van Herwerden says there is a diehard community of about 10 committed queens in Hong Kong, but about another 10 to 20 who dabble in drag.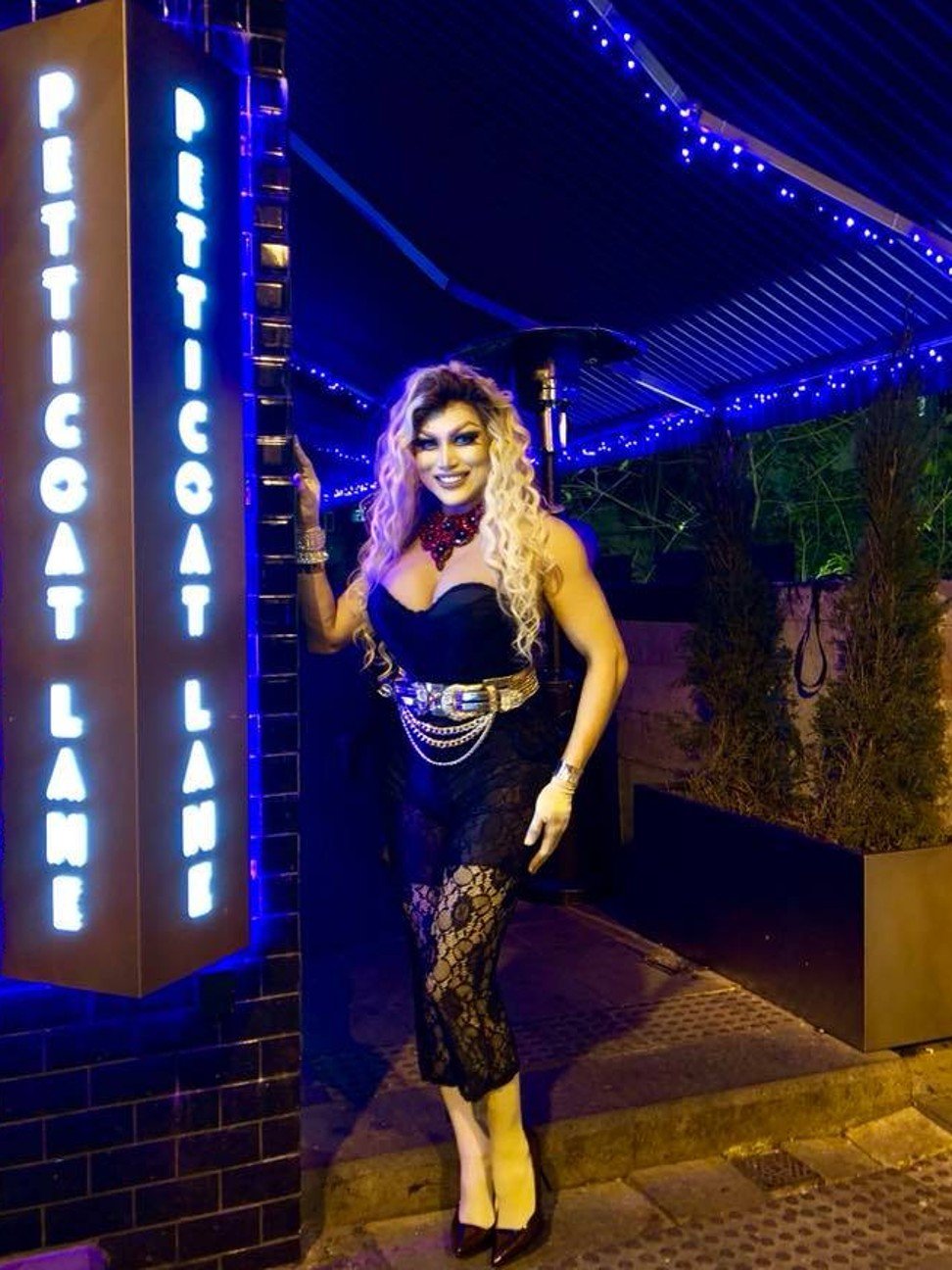 As well as the three mentioned above, performers during Drag Week have included Gigi Giubilee, Miss Tina Ugly Hair, Clemonade, Miss Mid Levels, Balut Levels and Zaza Levels. That last trio are Hong Kong's very own drag family, in which a drag mother, in this case Miss Mid Levels, mentors and supports younger queens. 
Drag queens tend to come with individual specialities – fashion, comedy, performance – and Van Herwerden says that Hong Kong has a bit of each. "This being Hong Kong, of course there's a lot of emphasis on fashion and glamour, but also drag is often about being nonconformist, a way of making a cultural statement, so you also have queens such as Miss Tina Ugly Hair, who goes out of her way to make herself look messy."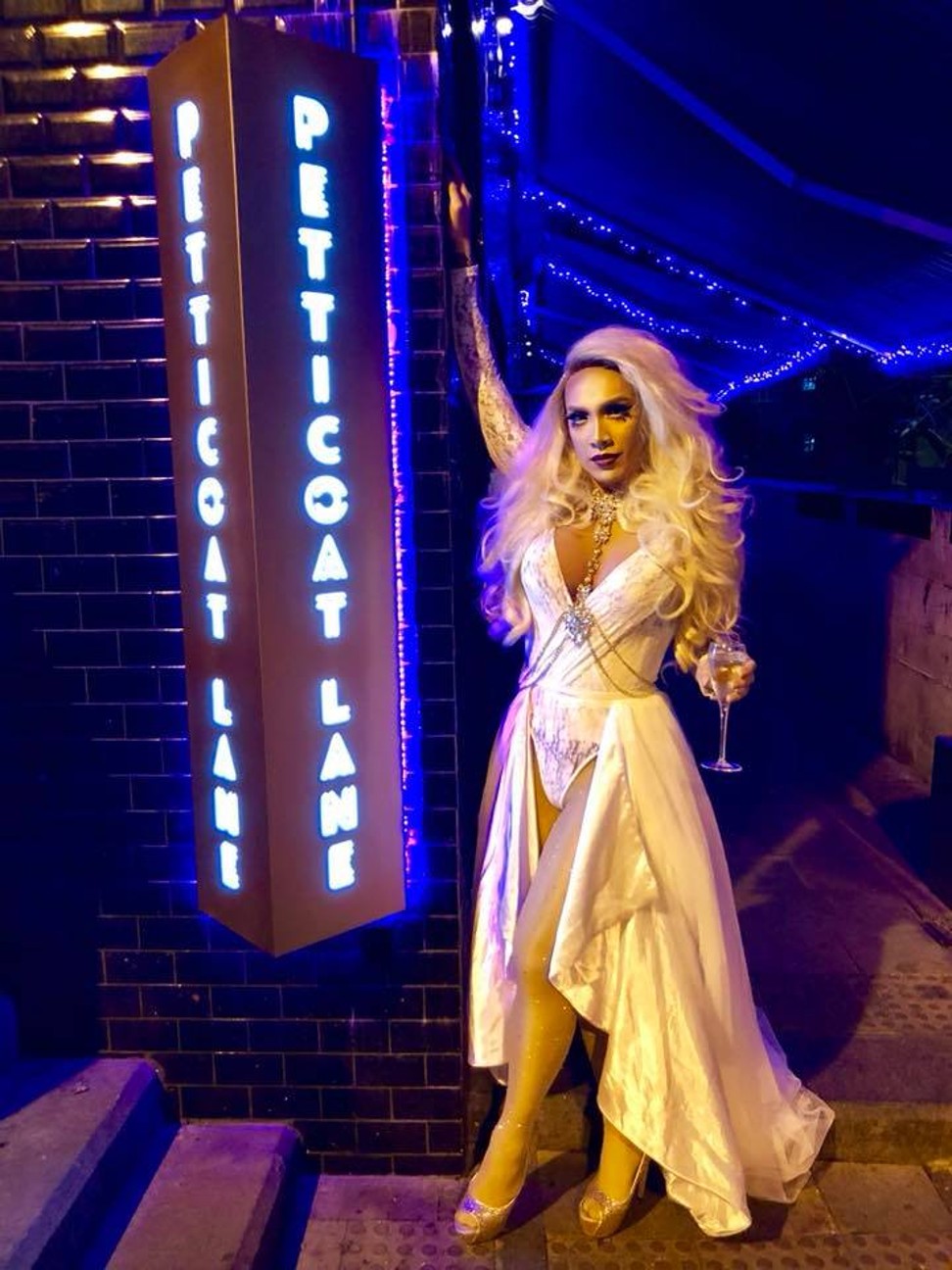 Two of the queens, Balut Levels and Clemonade, have made their performing debuts at Petticoat Lane, and Van Herwerden says the bar is looking for more performers, and also welcoming of all non-traditional varieties of drag. Zaza Levels, for example, is a faux or bio queen, meaning a woman who adopts the hyper-exaggerated drag queen style. 
Of course, it is not always easy to get potential performers on stage for the first time. Unlike singing or stand-up, for example, drag is not something you can just have a go at, not least because of the complexities of putting together a costume – so Petticoat Lane has come up with perhaps the ultimate incentive: anyone in drag drinks for free.
Drag Month Closing Party, Mar 31, 11pm, Petticoat Lane, B/F 57-59 Wyndham St, Central, free entry
This article appeared in the South China Morning Post print edition as: The rise and rise of drag: from camp curio to global phenomenon