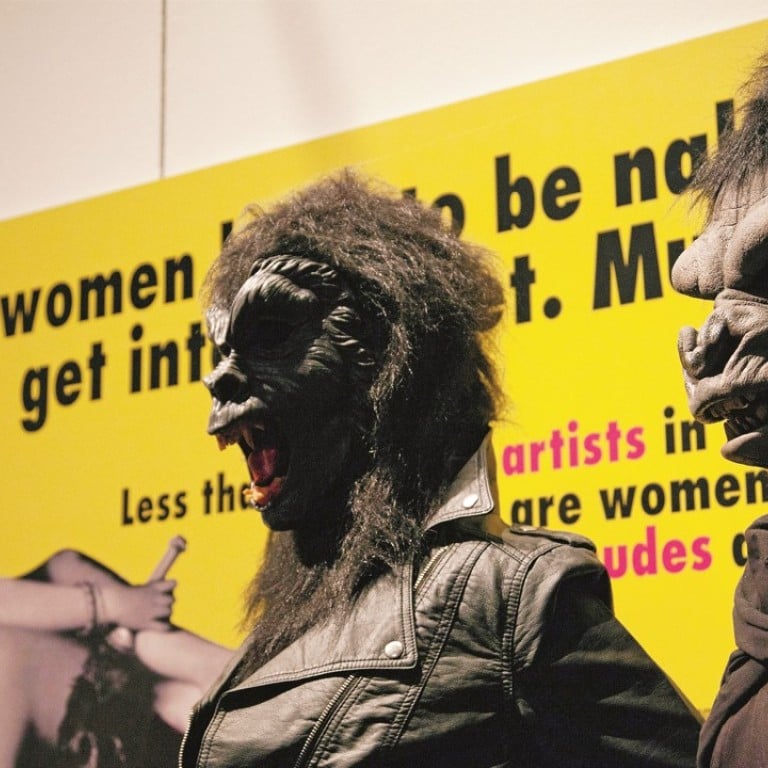 US feminist art activists at Art Basel Hong Kong bring their fight against sexism and racism to Asia
Tireless feminists the Guerrilla Girls wear gorilla masks in public and use facts, humour and outrageous visuals to expose gender, ethnic bias and corruption in art – and they've already made an impact at Art Basel Hong Kong 2018
There is little chance of hearing contrarian views about the way the art market works amid the shouts of recognition, air kisses and champagne glasses clinking at Art Basel Hong Kong.
And outside the social niceties there is even less. The real business of the day at the region's biggest contemporary art fair is necessarily single-minded – the dealers are out to convince billionaires to buy works such as Willem de Kooning's Untitled XII (1975), which sold on the opening day for US$35 million.
But then three women wearing gorilla masks arrive just in time to bring serious provocation.
They are members of the Guerrilla Girls, the tireless feminist art activist group founded in New York in 1985. More than 55 people have been members over the years. Like all members, these three masked crusaders go by the names of female artists they admire to preserve their anonymity. The women using the pseudonyms "Frida Kahlo" and "Kathe Kollwitz" were among the original founders, while "Zubeida Agha" joined about 10 years ago.
Kahlo says the art world has changed little since 1985, when she and fellow female artists were so shocked by a 1984 survey on the dismal representation of women and minorities at the Museum of Modern Art that they staged a protest outside the museum.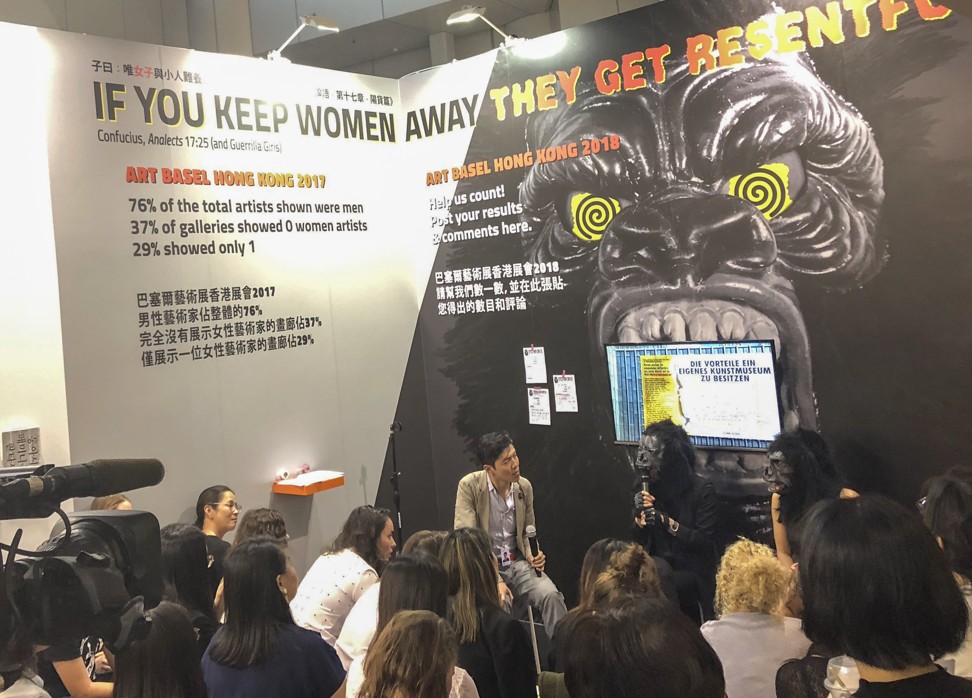 The protest, and the alarming statistics – 90 per cent of the 165 artists represented were white men – fell on deaf ears. "When you point out things that people don't want to hear, it immediately draws comments like, 'Oh, you are so negative' or 'What a bunch of complainers'," Kahlo says.
And so a group of like-minded protesters took an alternative approach. They donned gorilla masks to disguise their identity (and things such as skin colour and age that may distract people from their arguments) and began waging their war on the establishment, sugar-coating it in humour. "If someone who disagrees with you laughs at your jokes, you have entry into their minds," Kahlo says.
One of their most iconic protest posters is 1989's "Do women have to be naked to get into the Met Museum?", which ironically is now institutionalised in museum collections such as the Tate Modern.
It features a famous nude from art history wearing a gorilla mask: Jean-Auguste-Dominique Ingres's La Grande Odalisque (1814), and points out that less than five per cent of the artists shown in the museum's modern art section were women, but 85 per cent of the nudes were female.

There are now a few women in the "fancy art world", Kollwitz concedes. But the fight is still, after over 30 years, just beginning. A few years ago, they did a recount at the Met and found that women made up just four per cent of the artists. The only consolation was that there were slightly more nude males on display. With Western galleries and art institutions becoming more active in Asia, they are also importing systemic biases that, due to the sheer amount of sales in the increasingly wealthy region, are now snowballing, the three women observe.
The sales reports at the end of Art Basel Hong Kong's opening day seem to back that up. The de Kooning was sold to an unnamed collector who had never bought a de Kooning before. Other US$500,000-plus sales were all by male artists: Hauser & Wirth sold a Paul McCarthy sculpture for US$575,000 from their booth, and Lisson Gallery sold two works by Anish Kapoor for £725,000 (US$1.3 million) each.
Hauser & Wirth also sold all the works by Mark Bradford at the inaugural exhibition at its permanent gallery in H Queen's. It did not provide any prices, but the American artist's Helter Skelter I (2007) has just been bought by Eli Broad for a record £8.7 million at a March 16 Phillips auction.
That sale is an important landmark for a black and gay artist such as Bradford – a double minority. But the Guerrilla Girls might ask Bradford to check their "Top 10 Ways to Tell if You're an Art World Token" test. Here are two of the signs: at openings and parties, the only other people of colour are serving drinks; and everyone knows your race, gender and sexual preference even when they don't know your work.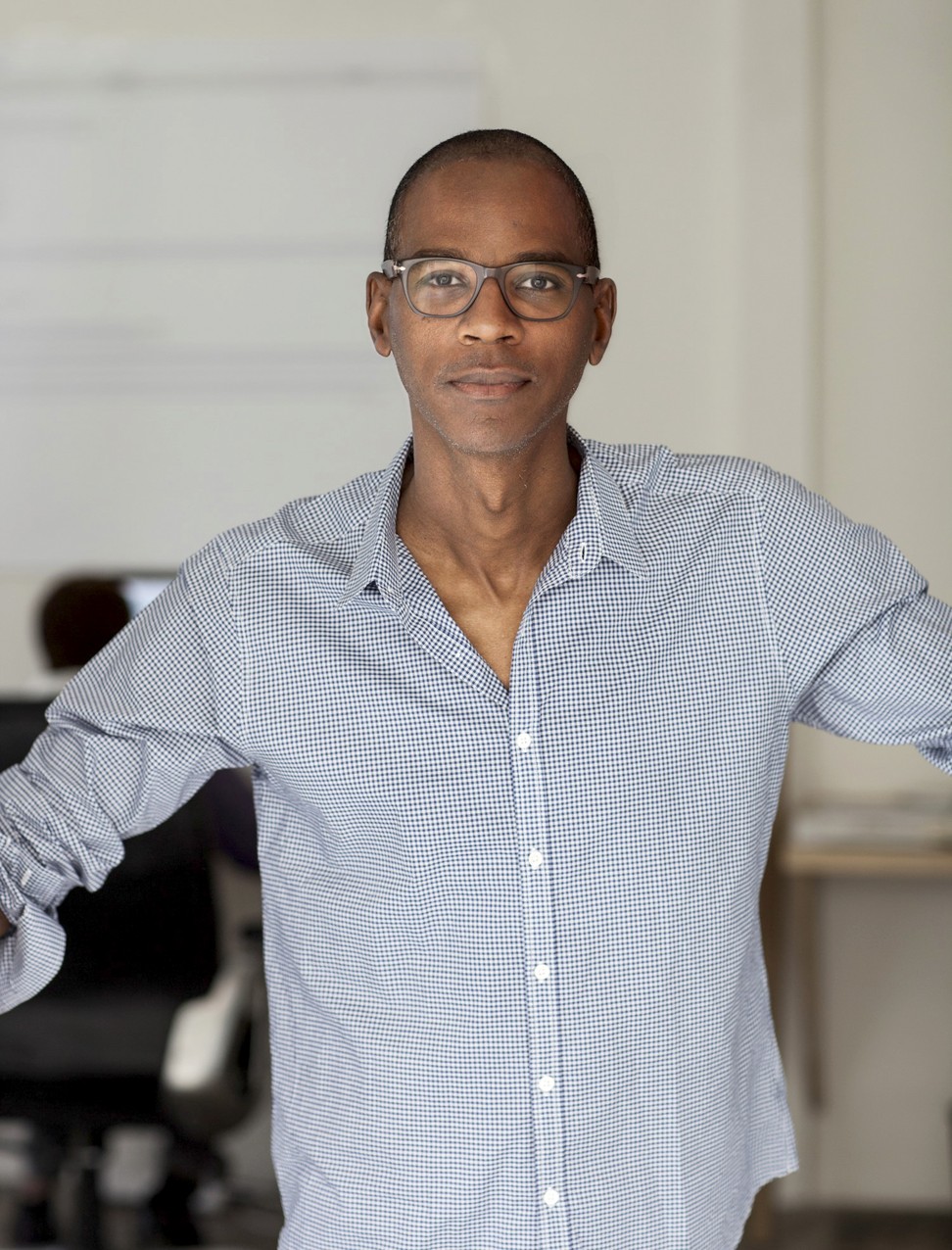 Coincidentally, Broad happens to be one of the super-wealthy collectors that the Guerrilla Girls have attacked for not buying more art by women. (They did it in an open letter addressed to Broad in 2008.) "He has diversified his collection since, but he is the epitome of billionaires who collect who his best friends collect," Agha says. "That is fine, but these collectors also open museums, which help them pay less tax, and let them tell us what our art is. That is what kings and queens did for centuries."
The Guerrilla Girls' objection to private museums goes even further. "Museum patrons have influence over what is shown," Kollwitz says. "If an artist they collect has a show in the museum, the value of their collection will go up. In other industries that is called insider trading." 
This, said in a week when so many Western art museums have sent their directors and board members to Hong Kong, is sure to hit a nerve.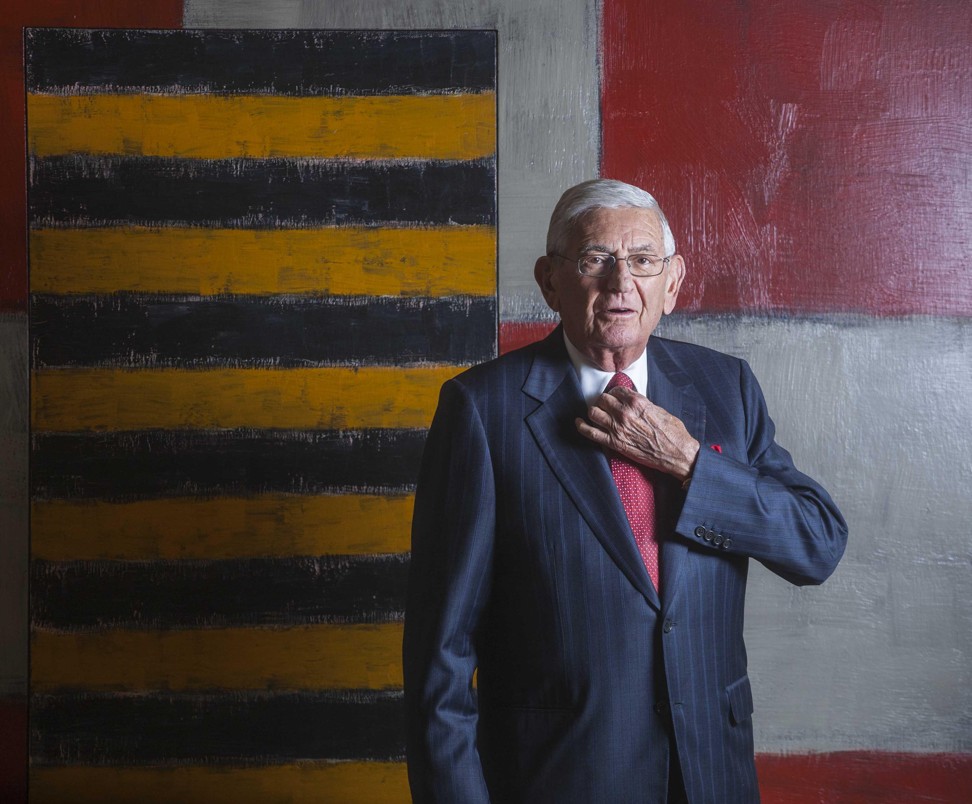 For a group that wants to topple the establishment, the Guerrilla Girls have been showing signs of being absorbed by the very institutions they criticise. There have been museum shows, and in 2005, they were asked to take part in the Venice Biennale. "What's an activist to do? We agonised over it and decided to do it," Agha says. "To be honest, it's a thrill to criticise art institutions within their own walls." 
And now, they are at their first art fair ("So we can laugh at it," Kahlo says) with an exhibition and talks at the Asia Art Archive (AAA) booth at Art Basel. 
There is still nothing conventional about them, though. Speaking to a packed lecture hall at the University of Hong Kong (HKU), the three walked down the aisles throwing bananas at the audience. And they do not compromise. They named and shamed Hong Kong institutions with a poor record of representing women artists, including the AAA – a sponsor of their trip here. While the archive's programmes are about fifty-fifty, only six per cent of artists it has archived are women.
Progress is slow, but you just have to start by doing one thing, Kahlo says. Social media and the internet in general have mostly been a boon. "Many people are angry with Facebook at the moment and issues regarding social media are complicated," Kollwitz says. "But it does allow us to band together and spread our message."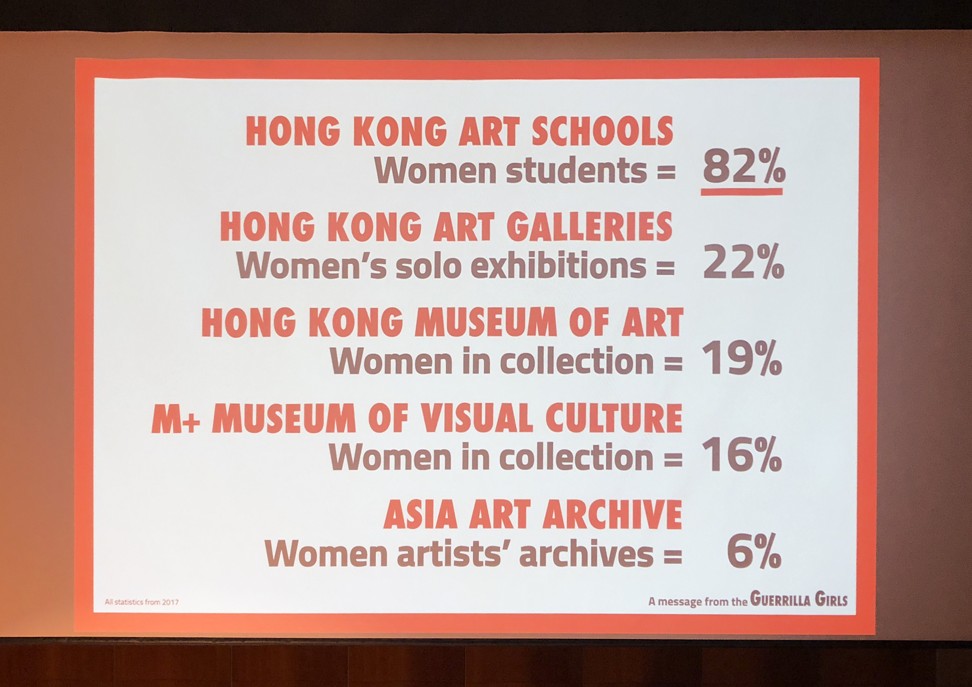 The message is certainly spreading. The 800 or so in the audience at HKU all holding up paper gorilla masks was a sight to behold. And Art Basel attendees are signing up as volunteers to help the Guerrilla Girls and AAA tally the representation of women artists at Art Basel Hong Kong. Earlier, the New Hall Art Collection in Cambridge published a study on the representation of women in art here, and held a special exhibition of Hong Kong female artists at Sotheby's Gallery. And the Post's own study on commercial galleries in Hong Kong also drew a lot of comments from the arts community.
The Guerrilla Girls will soon wrap up their first trip to Asia, but they leave Hong Kong artists the following tips: be a loser; be crazy; be anonymous; be an outsider; don't make only expensive art, make cheap art; give museums some tough love; complain, complain, complain; and use the F word (feminism).
This article appeared in the South China Morning Post print edition as: Art Basel Hong Kong gets a taste of guerrilla tactics