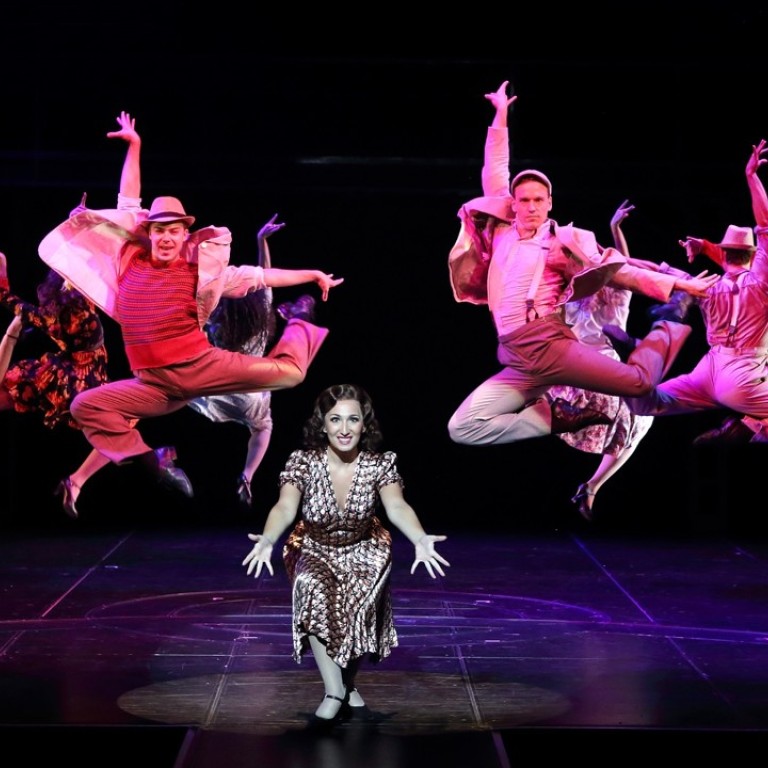 Evita producer on how he brought the musical to Broadway – as the show plays Hong Kong for the first time
Hal Prince is the man behind West Side Story, Fiddler on the Roof, Cabaret and The Phantom of the Opera. He explains the difficulties of bringing Evita to the stage and how he has maintained such a legendary career
As with many artistic projects, Evita started with a challenge for Broadway producer and director Hal Prince: how to give the impression of 200,000 people standing on the stage at a funeral.
"I was spending the summers with my family in Mallorca," the 90-year-old recalls in his office close to New York's Rockefeller Centre, the same workplace he has occupied for 40 years. "Andrew Lloyd Webber brought the score to me as recorded by the London Symphony Orchestra [in 1976] – it was a concept album – and I thought it was really hot stuff.
"But it called for a couple of hundred thousand people standing in front of the Casa Rosada mourning the death of Eva Peron," Prince continues. "I liked the music, and the lyrics were great. But I remember thinking, how do you represent 200,000 people on a stage?"
That problem was ultimately solved and Evita, which debuted in London's West End in 1978, went on to become one of the all-time great Broadway shows when it opened in the US in 1979. The production will come to Hong Kong for the first time this month, in the original form that Prince created and directed in 1978. British actress Emma Kingston performs the title role, following in the footsteps of Elaine Paige and Patti LuPone.
Prince (born Harold Prince in 1928) is a genuine living legend in theatrical circles in the US. The director/producer, who started work as an office boy for another Broadway great, George Abbot in the late 1940s, is the creative force behind many of America's most famous musical shows.
He produced the classic West Side Story (1960) and Fiddler on the Roof (1964), produced and directed Cabaret (1966) and Zorba (1968), and directed The Phantom of the Opera (1986) – and that is just a sampling of the 60 or so productions he's brought to the stage.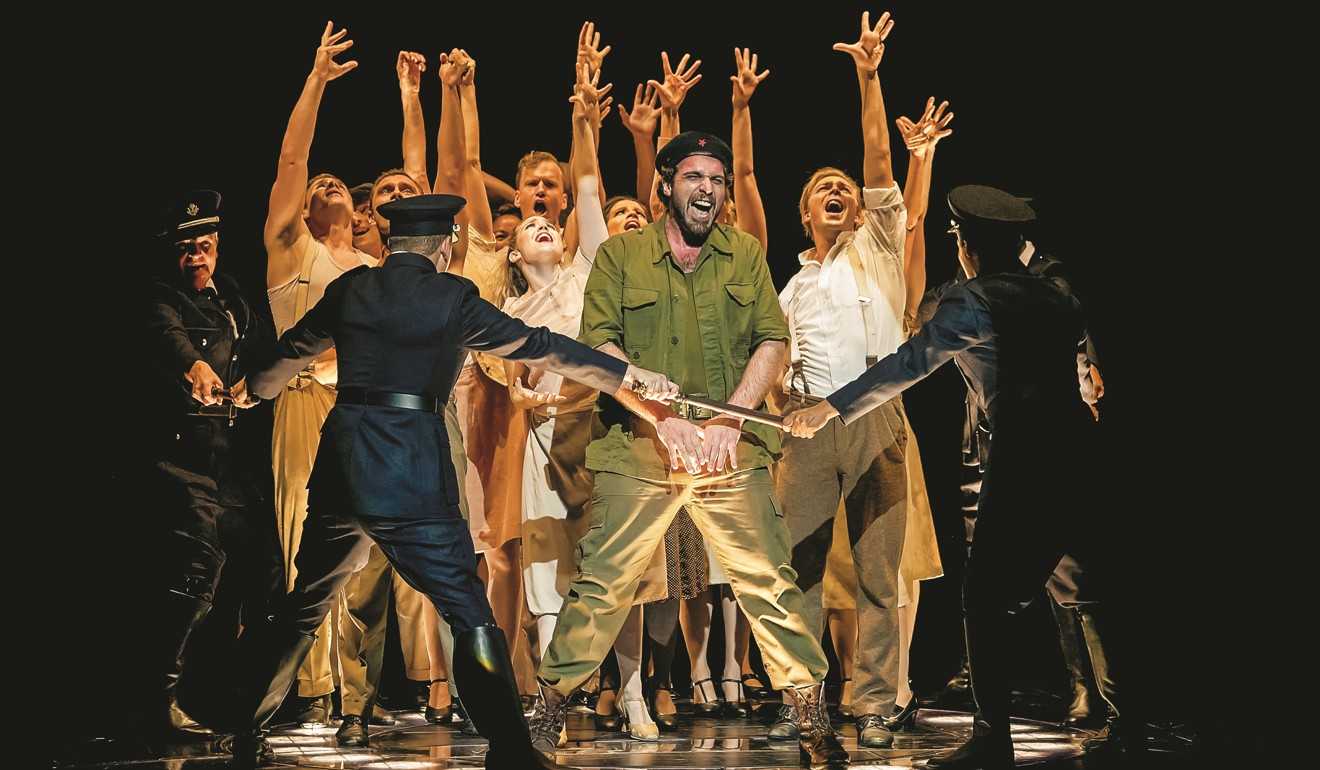 He has won 21 Tony awards, and even found the time to direct classical operas. He staged Prince of Broadway, a show that recreated his career highlights, in 2015 at the age of 87, and is currently working on two new projects.
Not bad for someone who says he only began a career in musical theatre because he felt he wasn't good enough to purse his first love, which was writing plays.
The Phantom of the Opera and Evita, both huge international successes, are the probably the most popular of Prince's shows. Evita tells the story of Eva Peron, an ambitious woman who rose from poverty to become the wife of Argentinian dictator Juan Peron, who took power in the country in 1946.
Eva Peron is still a controversial figure in Argentina – some see her as a kind of spiritual guardian of the country who helped the poor and fought for women's rights. Others regard her as a corrupt and opportunistic dictator's wife.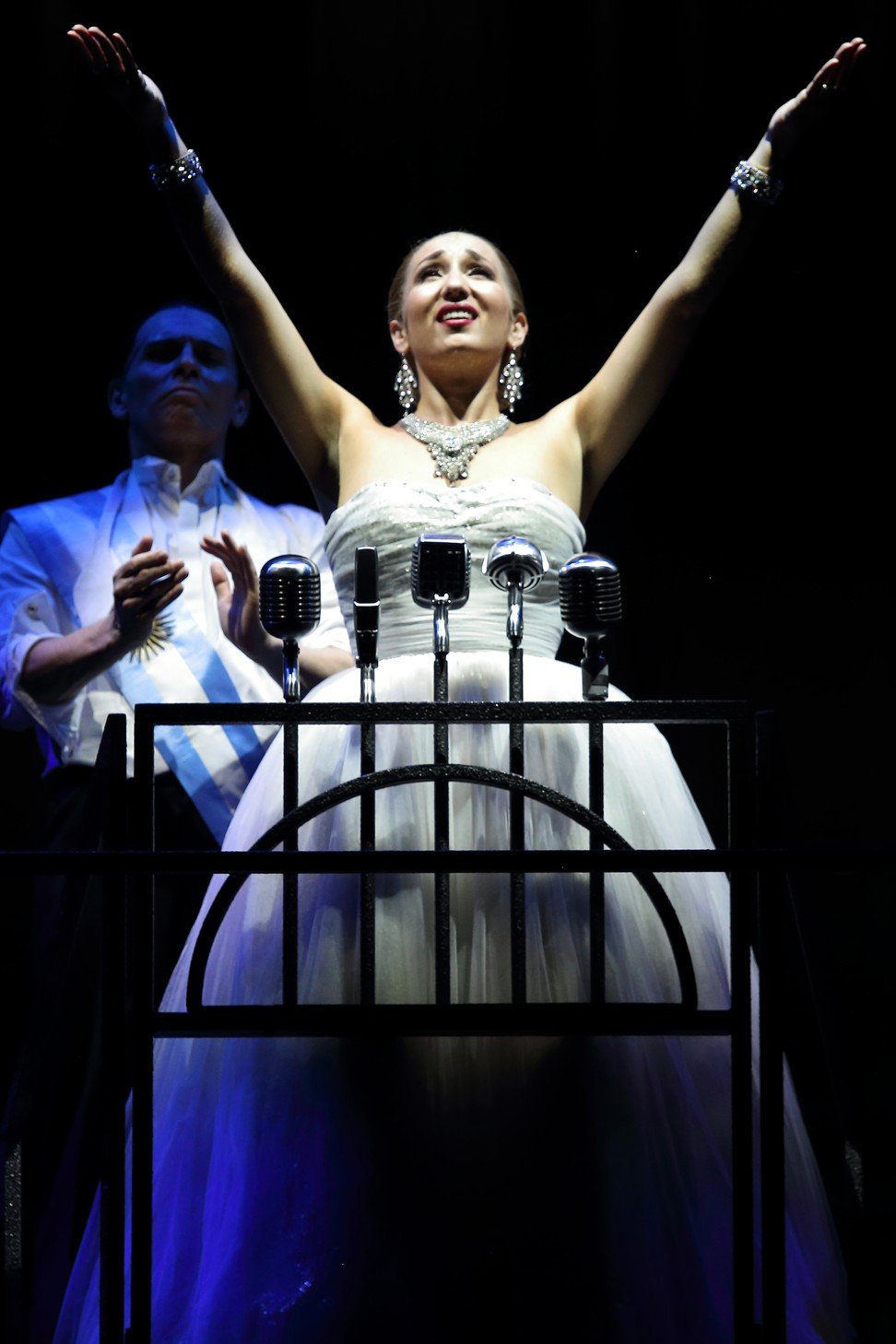 "It's about a couple of dictators, so she's not a typical heroine for musical theatre," says Prince. "Evita was a poor girl who did not wear shoes until she was 15. She began in a dirt-poor town, and the story takes her meticulously, methodically upwards. She sleeps her way to the top, and finds Peron; she becomes his partner, and they become an emperor and an empress together."
Contrary to popular belief – and conventional Hollywood wisdom – audiences don't always need to watch a typical character that they can sympathise with, Prince adds, noting his earlier experience with the musical adaptation of Christopher Isherwood's Cabaret.
"I had already done Cabaret before Evita, and that is about the rise of the Nazis in Germany. The little Emcee in that represents a country that ended up in a terrible state after the first world war, and then became a Nationalist Socialist [Nazi] despotic country. The audience got that fine. They couldn't root for them, but they were fascinated by them," he says.
"Unlocking the mystery of how you do a show like Evita, the way to complete that task, was an exciting one. It was really a challenge."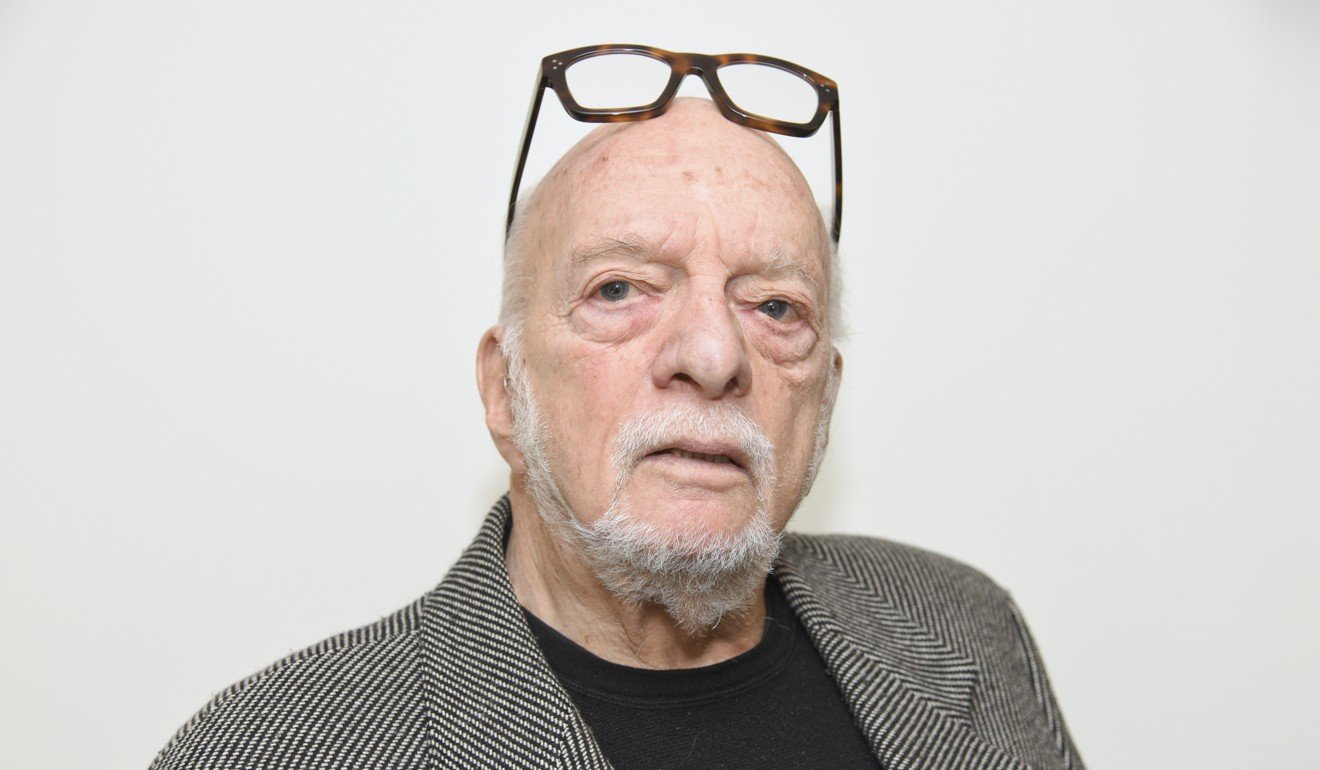 The first thing he did was to make a 25-page script from the Lloyd Webber-Tim Rice concept album.
"I described what was happening in each scene. I described the venue for each scene, and all the venues were different, as it's a history. That way, it was more than shiny pieces of vinyl and an album cover – it was a 25-page libretto. The show emerged from that," he says.
Prince always finds a metaphor for the story he is telling, and in the case of Evita it was a revolving door.
"Eva Peron goes through the door after sleeping with one man after another, going right up the scale, until she is wearing a beautiful negligee instead of a tatty chenille bathrobe," he says.
"We found a style for presenting the show. It was unlike any musical I had ever seen or have seen since. It was unique – it was fun to do, and it worked great."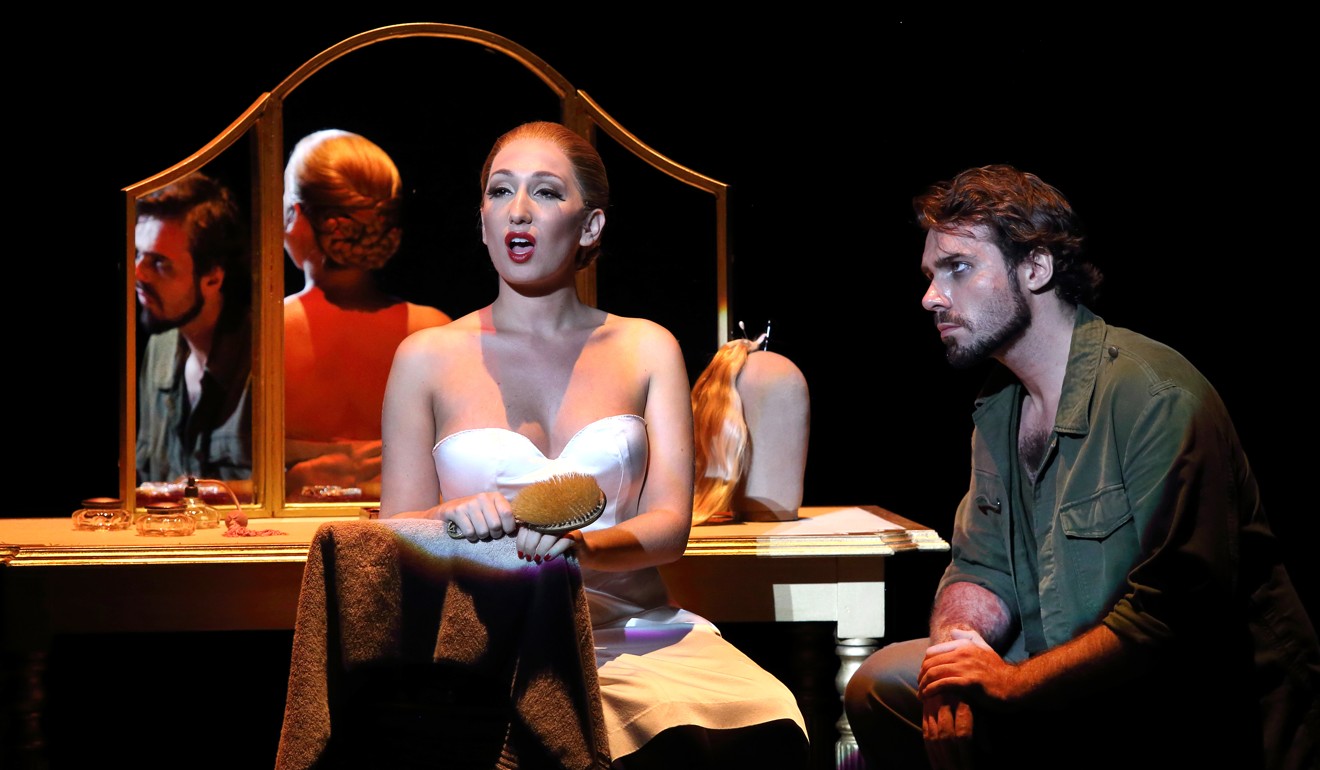 The veteran stage director admits that he does not react well to revivals of his works that change his original ideas – in fact he avoids them.
"The less said, the better," he says. "I don't go to revivals of my shows because I put a lot of time into the task of finding a metaphor to fit the story. It sounds pompous, but I put a lot into it. When someone takes the finished material and changes the metaphor – well, it's not likely I will go to see it. It's like when they take a show and make a film of it 30 years later – it's a pale imitation." (Evita was made into a film starring Madonna in 1996.)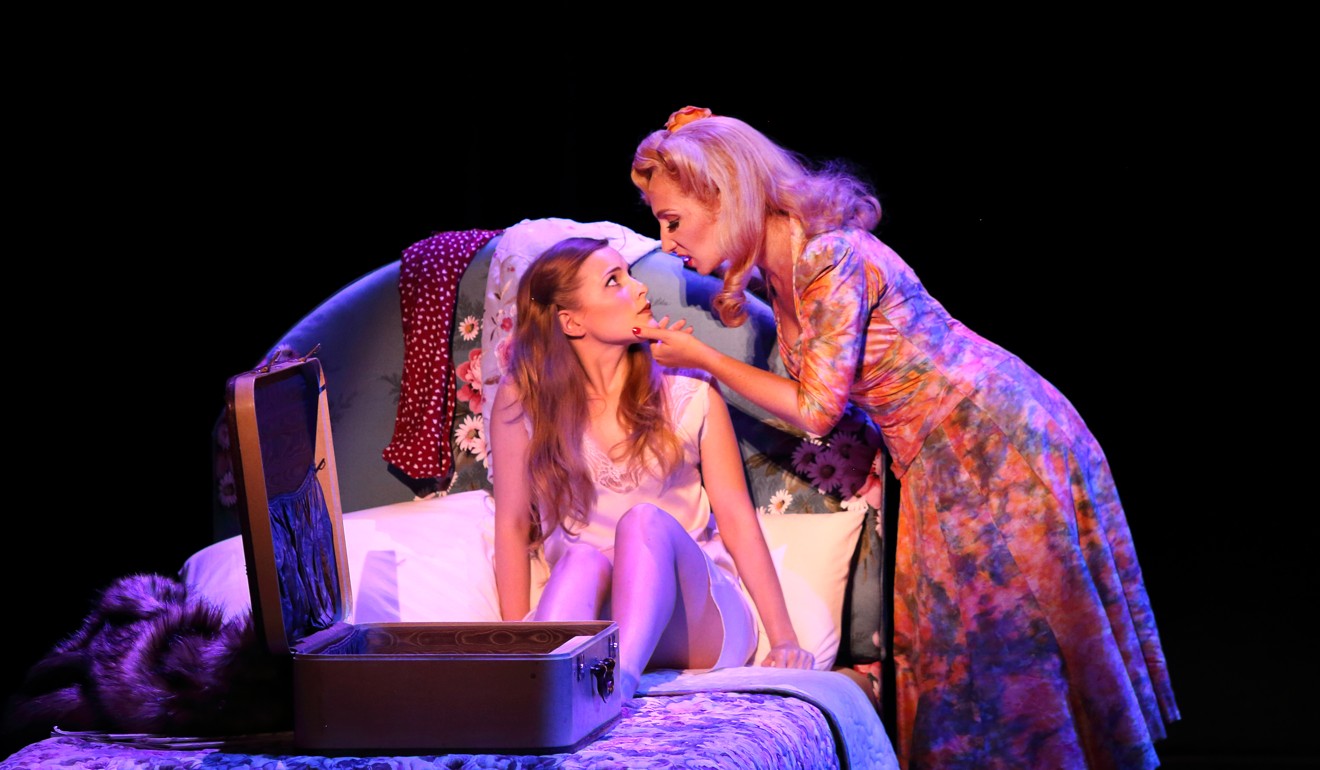 There's one big reason for this – tourists, he says.
"We are in a commercial area, so you have to be practical. There is a reason why sung-through musicals are so popular," he says. "There has been a huge renaissance in musical theatre, and there is a big audience for it from all over the world. When I started in the theatre, there were no foreigners at our musicals.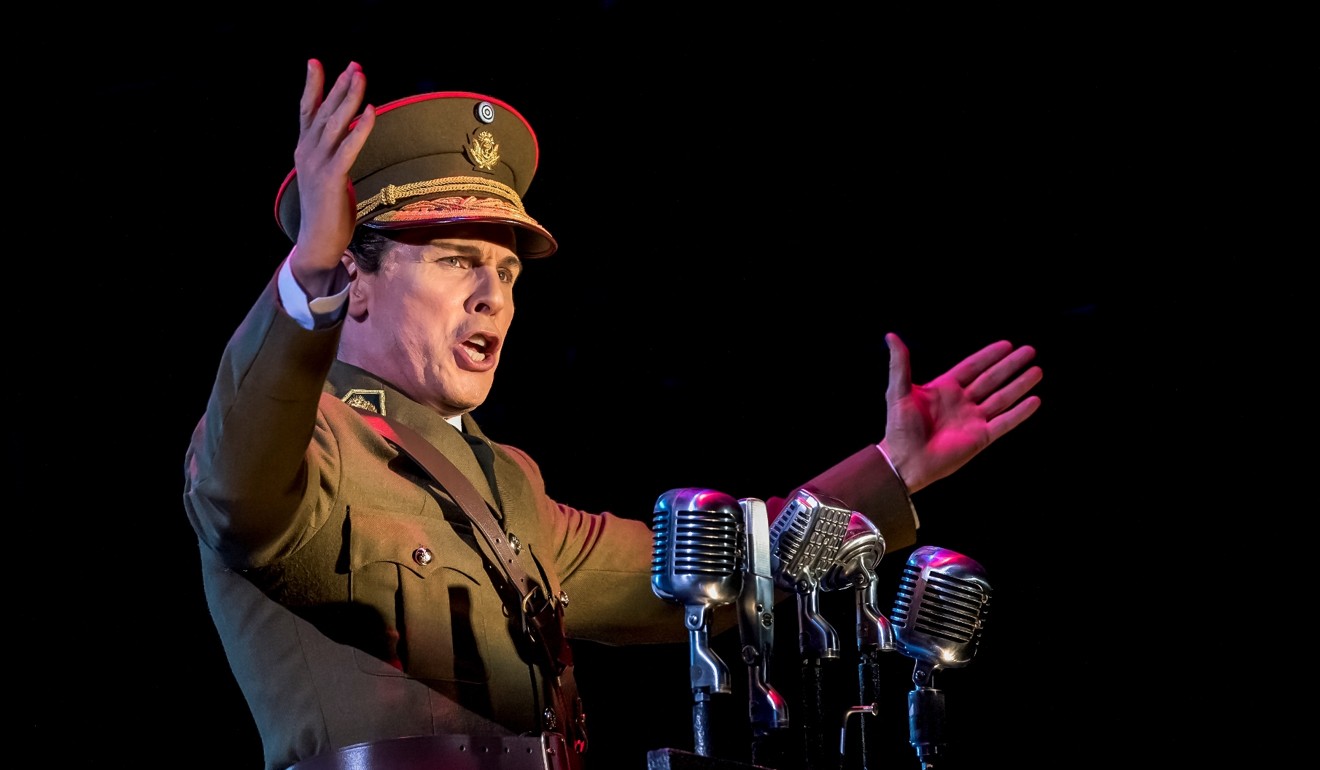 "You would take the show to London, for instance, and they would see it there, and they didn't inhabit the Broadway theatres. But now they are a large part of a successful show."
This does have some advantages, Prince explains. "A three-year run used to be a huge hit for me. But now shows can run for 20 years."
Evita, Lyric Theatre, Hong Kong Academy for Performing Arts, May 11-Jun 10, HK$445-$1,245. Book at hkticketing.com
This article appeared in the South China Morning Post print edition as: Stage set for a revival