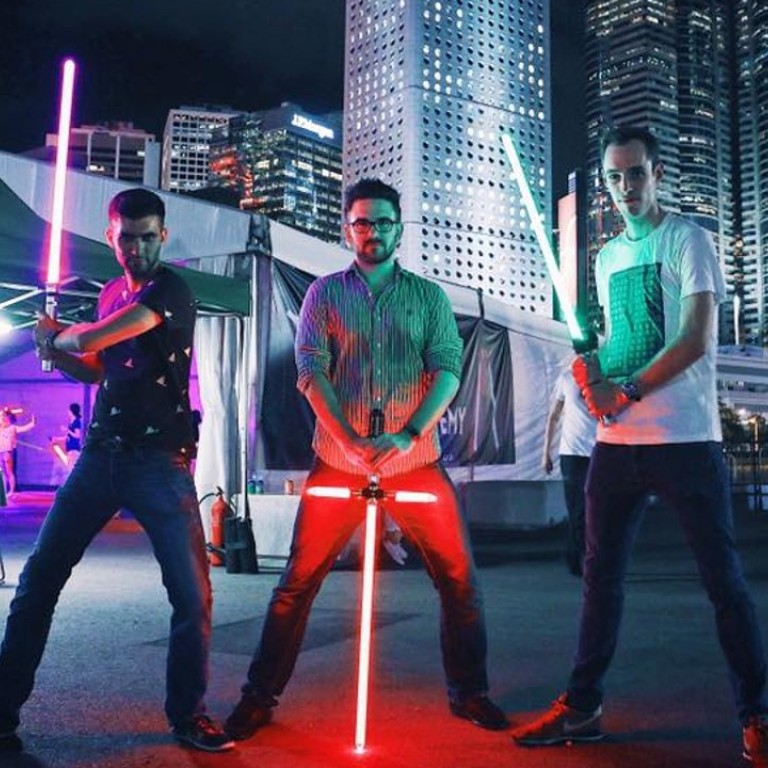 Nine crazy places for real-life video games in Hong Kong: let battle begin
From real-life lightsabre battles to Mario Kart-style go-karting and Halo-esque futuristic shooting, Hong Kong has plenty to offer video game fans who want to get away from their screens and play for real
Video games are almost a national pastime in Hong Kong, with many young (and not so young) people seemingly spending most of their waking hours playing on smartphones, PCs and consoles.
But a new breed of entrepreneur is now targeting gamers and encouraging them to put down their controllers by providing entertainment spots that offer everything from go-karting and mini-golf to lightsabre battles.
Here are some of the best places in real life to get your play on in Hong Kong, with comparisons to popular video games.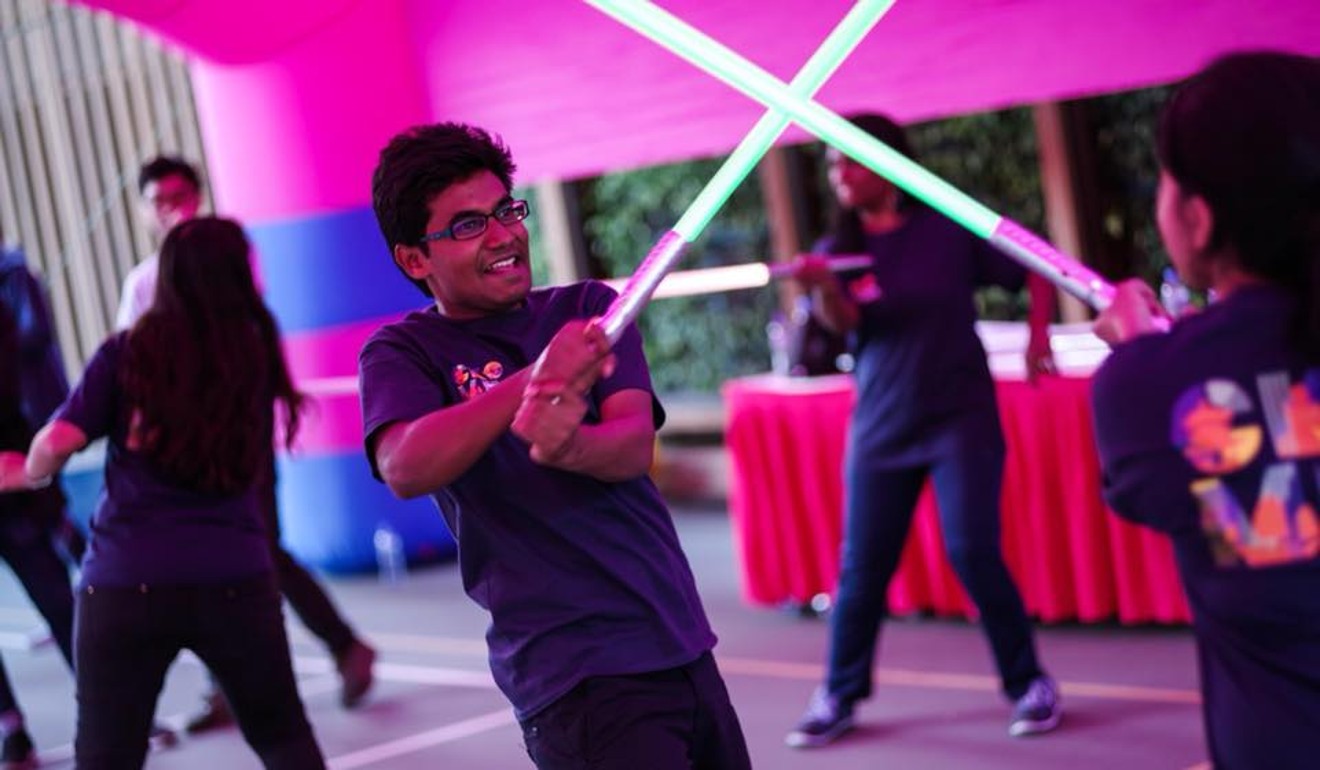 If you like Star Wars games: Crossfire Arena
Lightsabre duels. That's all we have to say. Sure, Crossfire Arena also has bubble soccer, Nerf wars, laser tag, dodgeball and other games to tempt you away from your screens. But for true nerds it's all about the lightsabre duels, allowing you to recreate your favourite Star Wars battles in an appropriately dark, neon-lit environment.
Shop 306-308, D2 Place Two, 15 Cheung Shun Street, Lai Chi Kok, tel: 3461-9023, www.crossfire.hk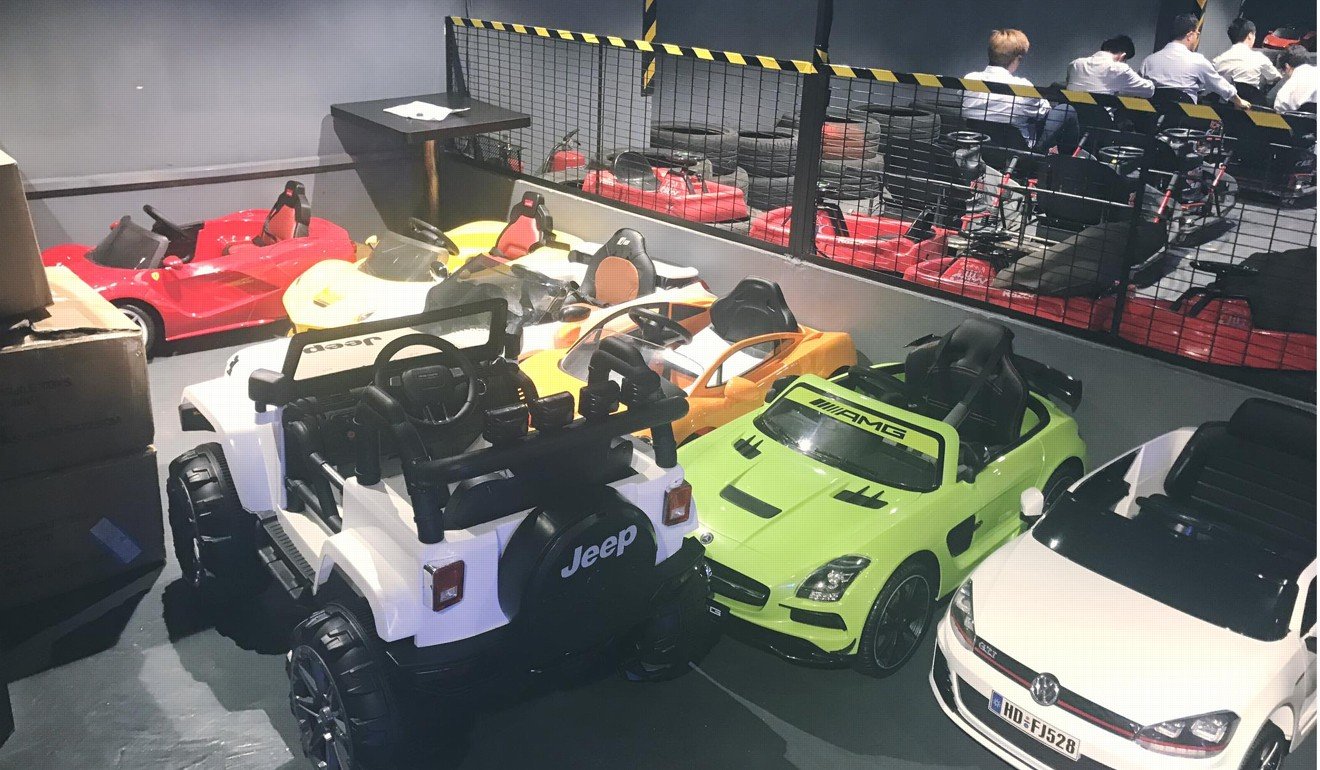 If you like Mario Kart: Crazy Car Cafe
Themed restaurants are passé in Hong Kong, but Crazy Car Cafe takes things to the next level with an emphasis on gaming first, eating second. This venue is all about indoor racing and its 15,000 square foot (1,400 square metre) space does a good job recreating the Mario Kart experience with its zippy electric cars and hilariously cramped seats.
Unit 205-211A and 214, D2 Place Two, Lai Chi Kok, tel: 3428 5298, www.facebook.com/CrazyCarCafe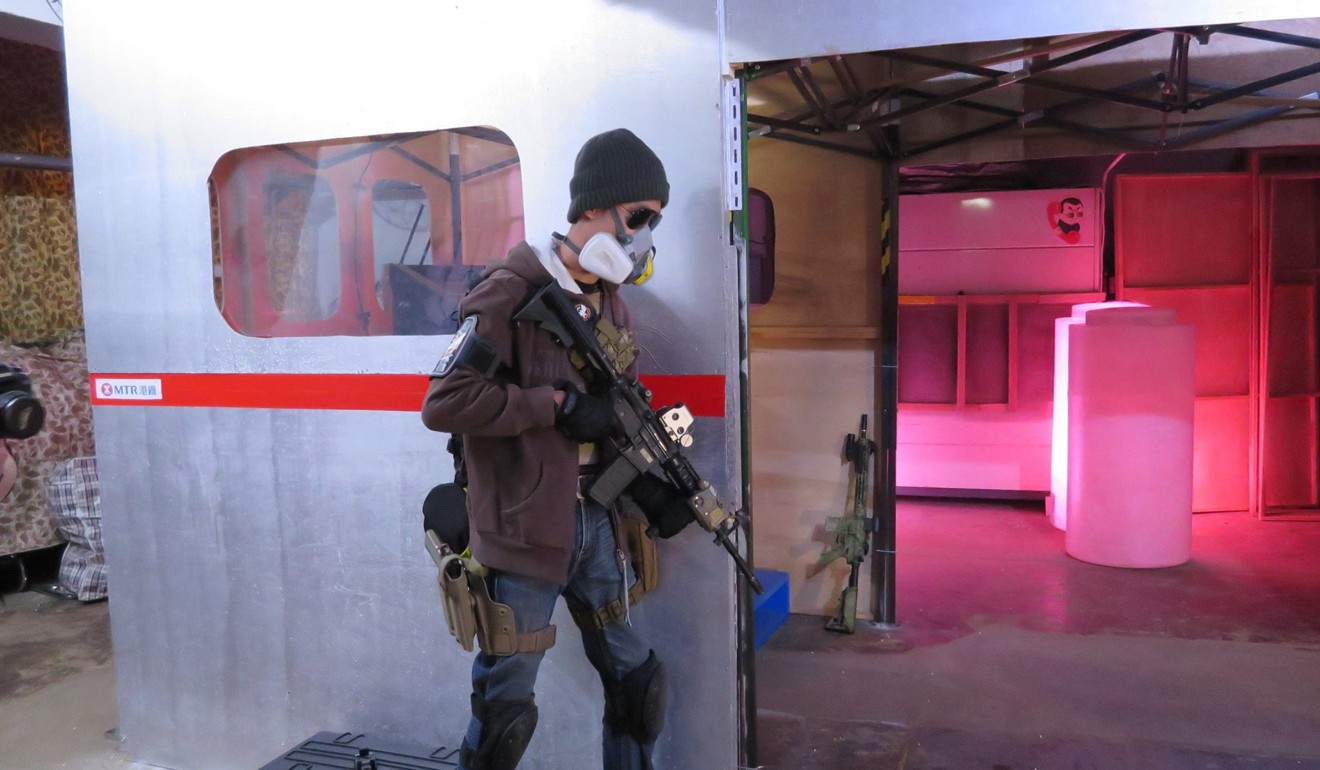 If you like war games: City Hunter
The folks at City Hunter are obviously big fans of video games as they have brought to life several settings that are standard in old-school first-person shooters, such as the empty office space and the abandoned subway station. Players can let loose with a variety of firepower, and not just with war-game weapons such as airsoft and BB guns. There are also Nerf guns, laser tag and other child-friendly choices.
1/F, Gee Luen Factory Building, 316-318 Kwun Tong Rd, Ngau Tau Kok, tel: 3105 0666, www.cityhunter.com.hk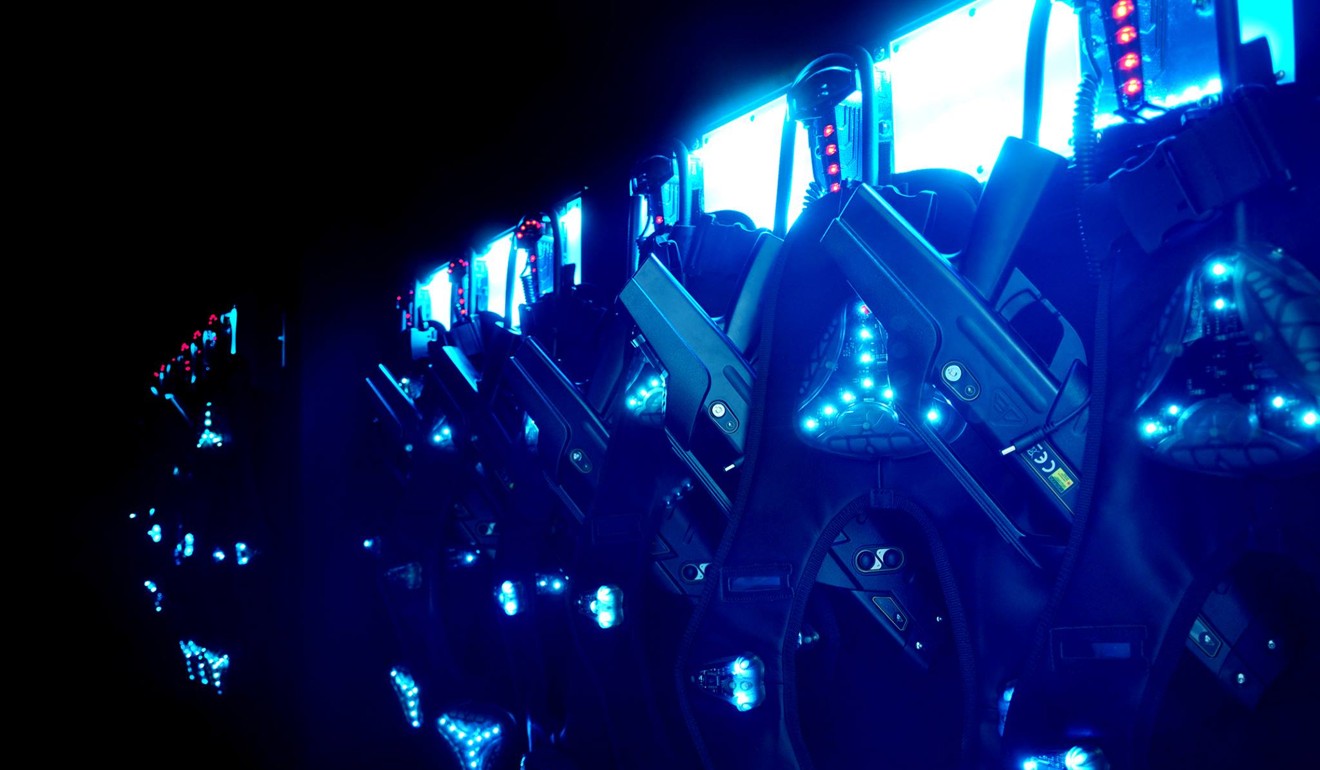 If you like sci-fi shooters: Lasermads
Laser tag has been around for decades and its long-running relationship with video games has inevitably led to laser battles in virtual reality. How do you innovate? If you're Lasermads, you don't – you keep things old school and stage laser battles in an impressive spaceship-themed setting. It's all about the mood here, a blend of futuristic white corridors and dark, creepy dead ends. Like a real-life game of Halo, it's both fun and a little frightening.
11/F Ying Kong Mansion, 2-6 Yee Wo Street, Causeway Bay, tel: 2343 3033, www.lasermads.com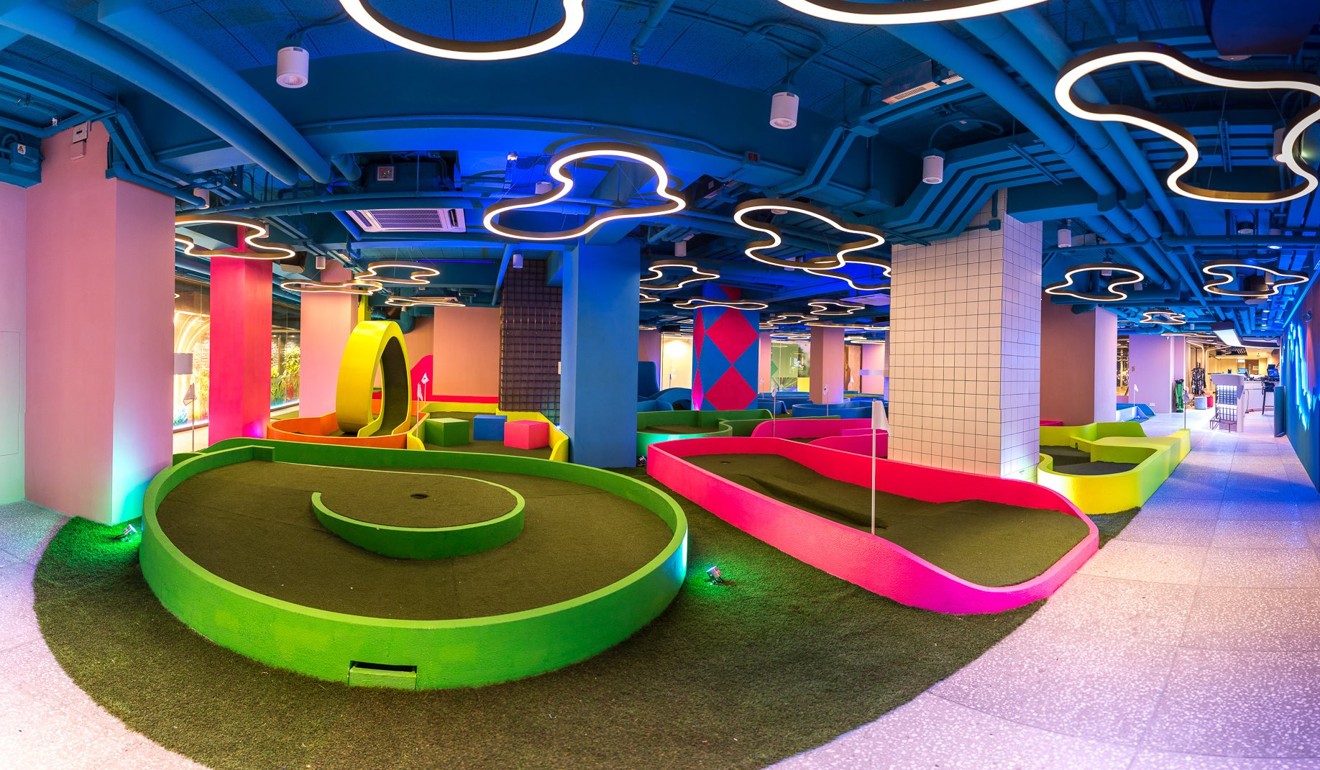 If you like golf games: Strokes
Considering the cost of golf club membership in Hong Kong, Strokes may be the closest many of us will get to putting a few balls. But while it might lack the open spaces of games such as Everybody's Golf, it does have many levels of fun. Two nine-hole courses of varying difficulties allow you to test your putting skills, while a healthy selection of craft beers mean that the holes might get a little blurrier as the evening wears on.
G2-3, 1/F, Fashion Walk, 9 Kingston St, Causeway Bay, tel: 2877 1800, strokeshk.com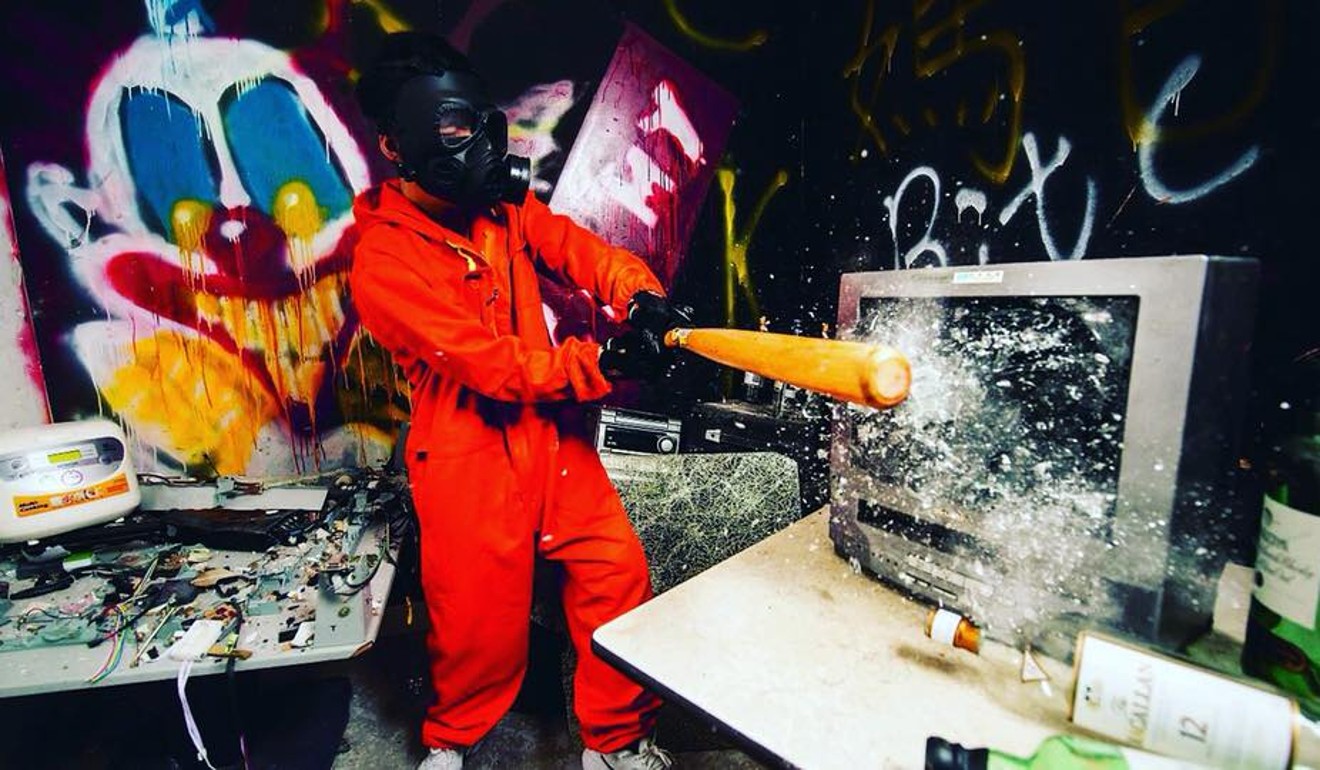 If you like Angry Birds: Ikari Area
Before you get all excited, no, Ikari Area doesn't let you load feathered creatures into massive slingshots – but you still get to smash things up. The venue provides you with baseball bats and other everyday weapons, before sending you into a room filled with old appliances that you can beat the living hell out of. Violent, sure, but also a great stress reliever.
A10, 12/F, Mai Hing Industrial Building, Block A, 16-18 Hing Yip St, Kwun Tong, tel: 9085 5921, www.facebook.com/ikariarea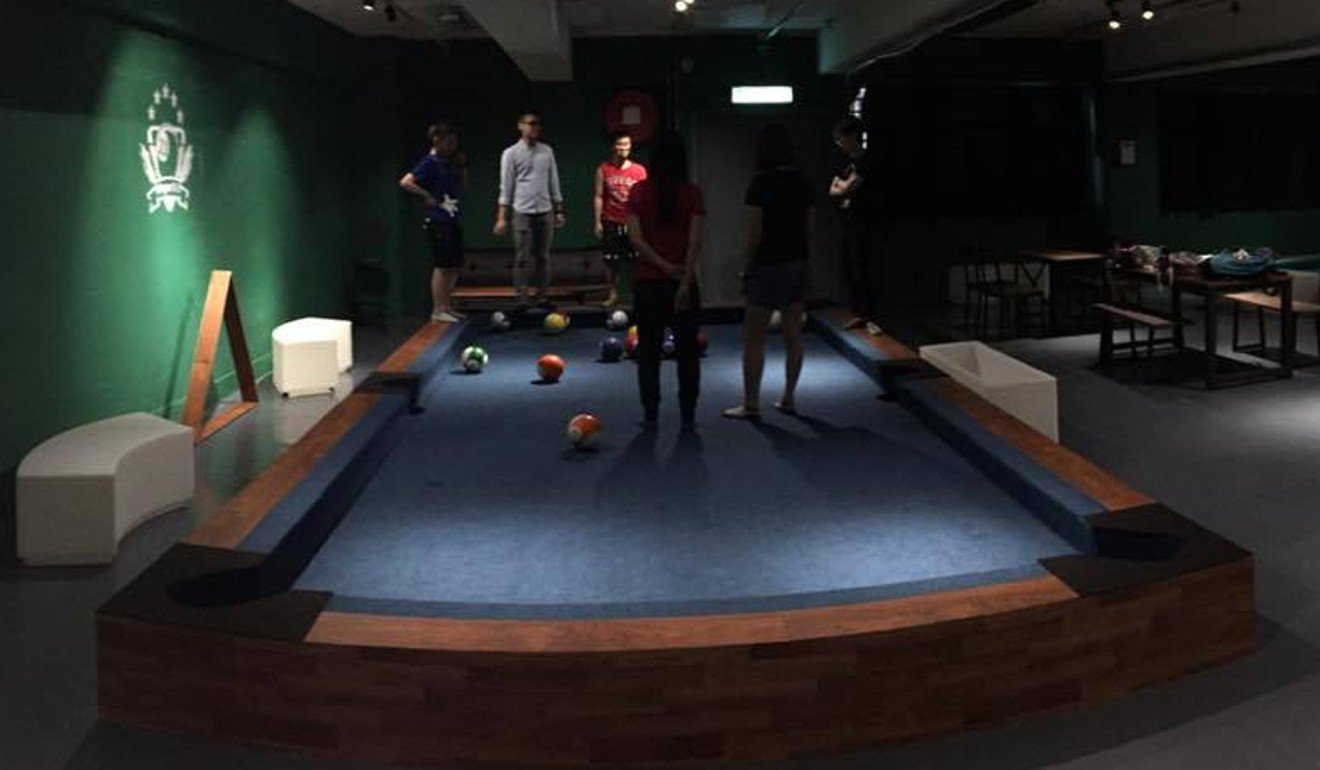 If you like Rocket League: Player11
Rocket League was a surprise hit back in 2015 with its cars-meets-football dynamic that followed the popular video game tradition of making surreal versions of classic sports games. Player11 does the same thing in real life, with its versions of billiards turned into bowling and soccer. They're really just massive pool tables where you throw or kick the balls around, but you have to admire the bizarre effort.
Rm B, 7/F, Block 1, Yip Fat Factory Building, 77 Hoi Yuen Rd, Kwun Tong, tel: 9662 0283, www.facebook.com/player11poolsoccer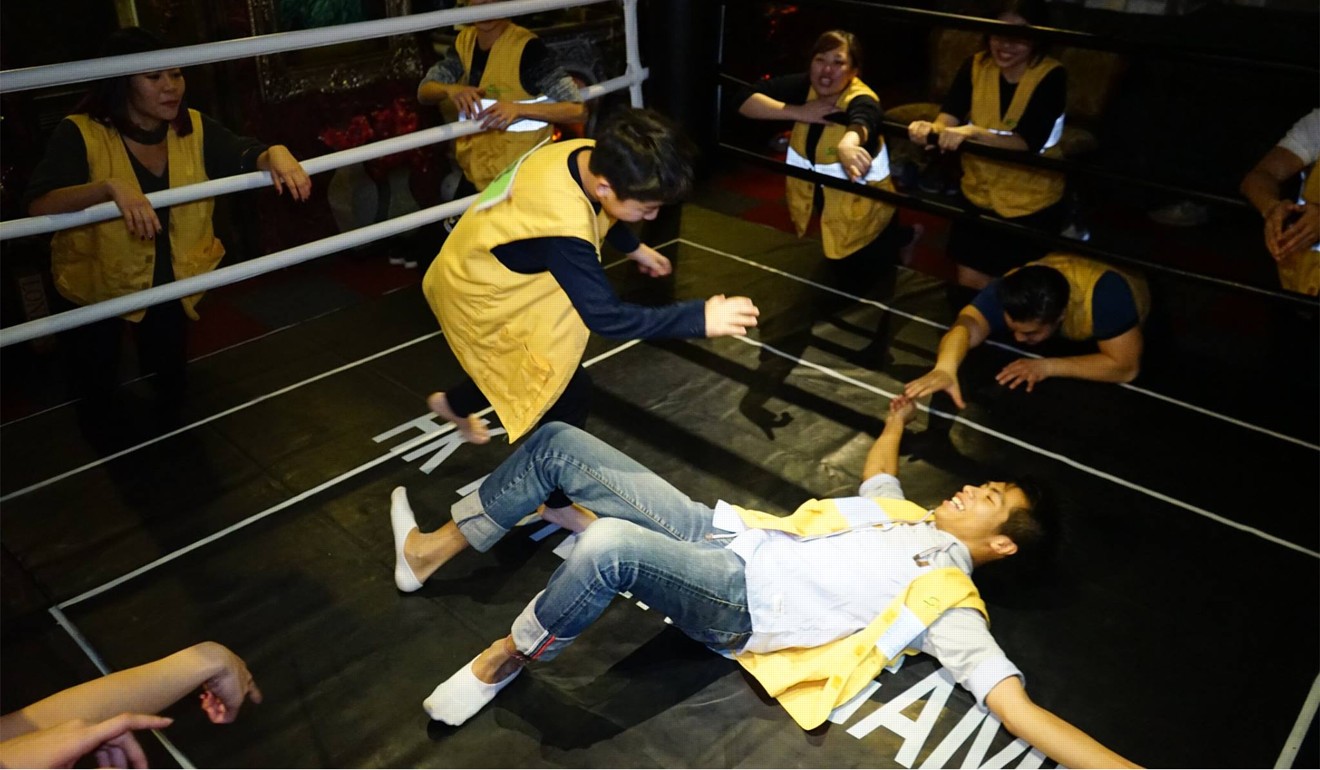 If you like Bishi Bashi: Running Games
Classic arcade game Bishi Bashi wasn't the first to be made up of mini-games, but it was arguably the best, with a bizarre and often hilarious set of little challenges. Inspired by Running Man (the Korean TV show, not the awesome '80s Schwarzenegger movie), Running Games lets you live out that weirdness in reality. Your group literally runs from one challenge to the next, which include life-size chess, wrestling and something like that Catherine Zeta-Jones laser scene in Entrapment.
Unit A, 3/F, Kaiser Estate, Phase 1, 41 Man Yue Street, Hung Hom, tel: 6687 7016, www.hkrunninggames.com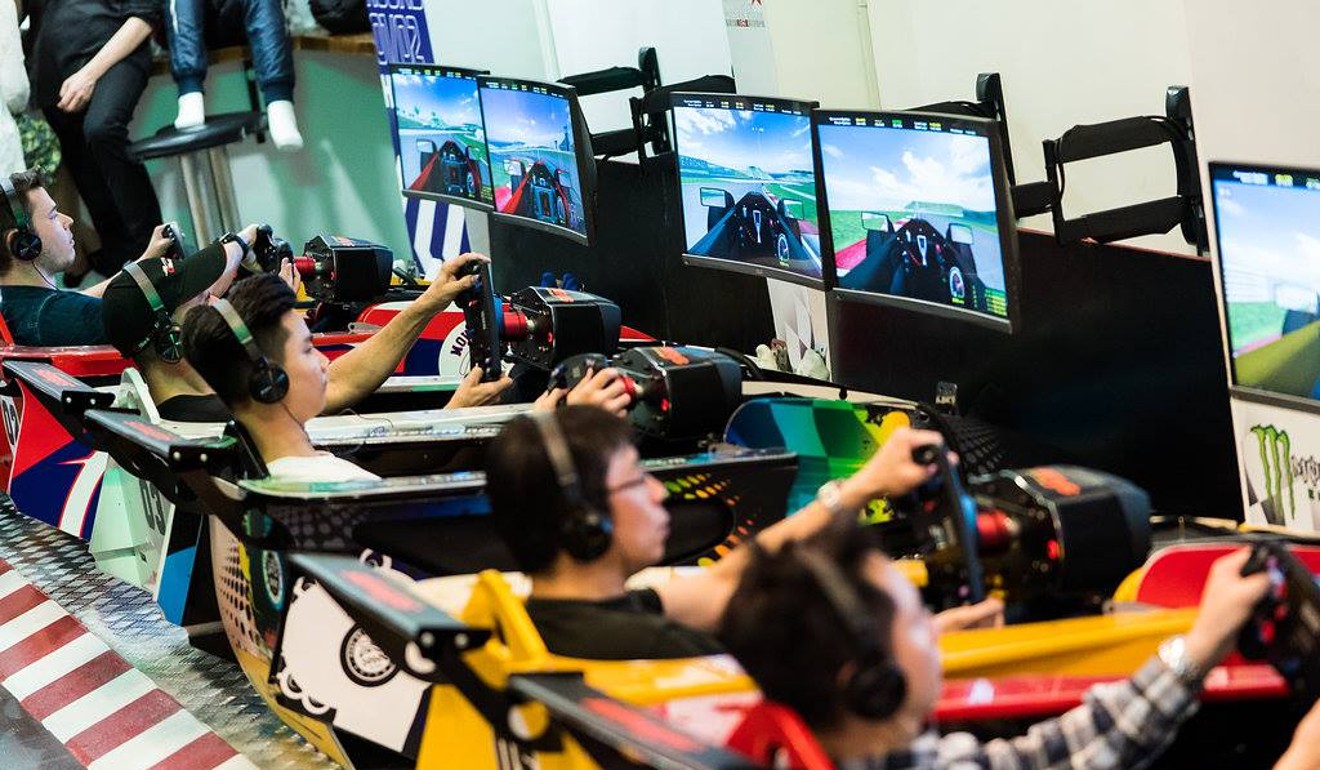 If you like Gran Turismo: Sideways Driving Club
This one's cheating a bit, since the addition of TV screens pretty much makes this a video game of sorts. But much like Gran Turismo, Sideways Driving Club is all about authenticity – its simulators are the same ones used by professional racing drivers which accurately reproduce everything from steering to braking, and feature a range of vehicle types. It's as close as you'll get to a true Formula sprint while keeping things street-legal.
1/F, 65-65A Peel Street, Central, tel: 2523 0983, www.sideways-driving-club.com
This article appeared in the South China Morning Post print edition as: Explore a worldwhere video games are brought to life