Auctions
Get more with myNEWS
A personalised news feed of stories that matter to you
Learn more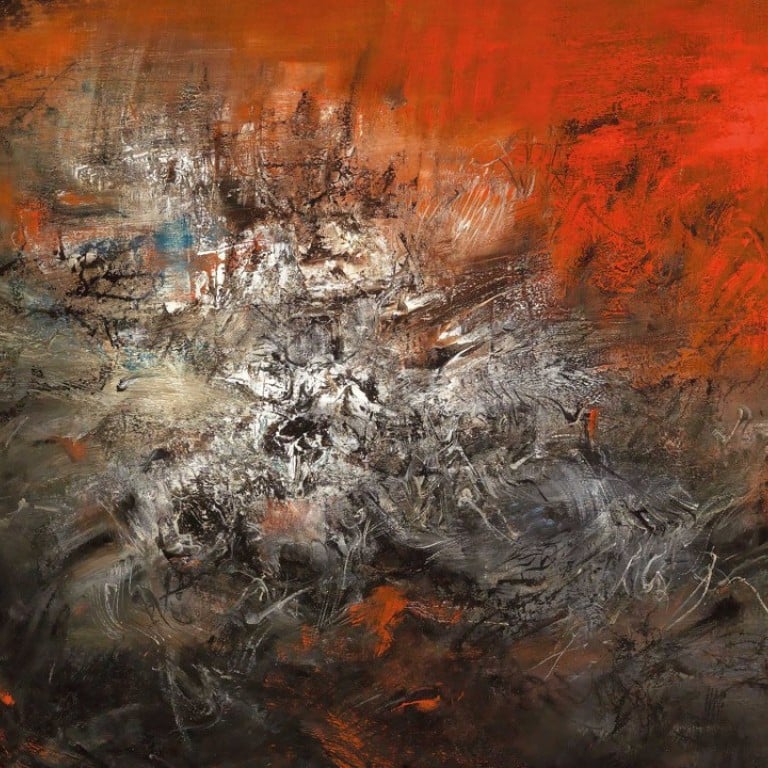 Auction house seeks IPO as art sale boom swells Hong Kong spring auction takings
Two Zao Wou-Ki works sell for nearly US$32 million in Hong Kong spring sales, helping auctioneers Christie's and Phillips to record takings; Tokyo Chuo Auction, a newish player, hopes Hong Kong investors will fund its expansion
Tokyo Chuo Auction has filed for a stock market listing in Hong Kong to fund expansion as it seeks to ride on strong demand for art and other collectibles in Asia.
The Japanese auction house is a young, and niche, player in the market, specialising in Chinese and Japanese antiques, paintings and tea ware. It was founded in 2010 by Ando Shokei, a Japanese national born in China who also goes by his Chinese name, Liao Xianggui.
Its application to the Stock Exchange of Hong Kong (HKEx) says total revenue in the year to March 31, 2018 was HK$173.3 million (US$22.1 million), which came mainly from commissions on the auction of art and collectibles in Tokyo and Hong Kong worth HK$739 million.
It has not said how much it plans to raise, but the money would be spent on expanding into contemporary art and jewellery auctions, and on new offices in Beijing and California.
Tokyo Chuo has held auctions in Hong Kong since 2014 and its revenue in the city now matches that from its sales in Japan.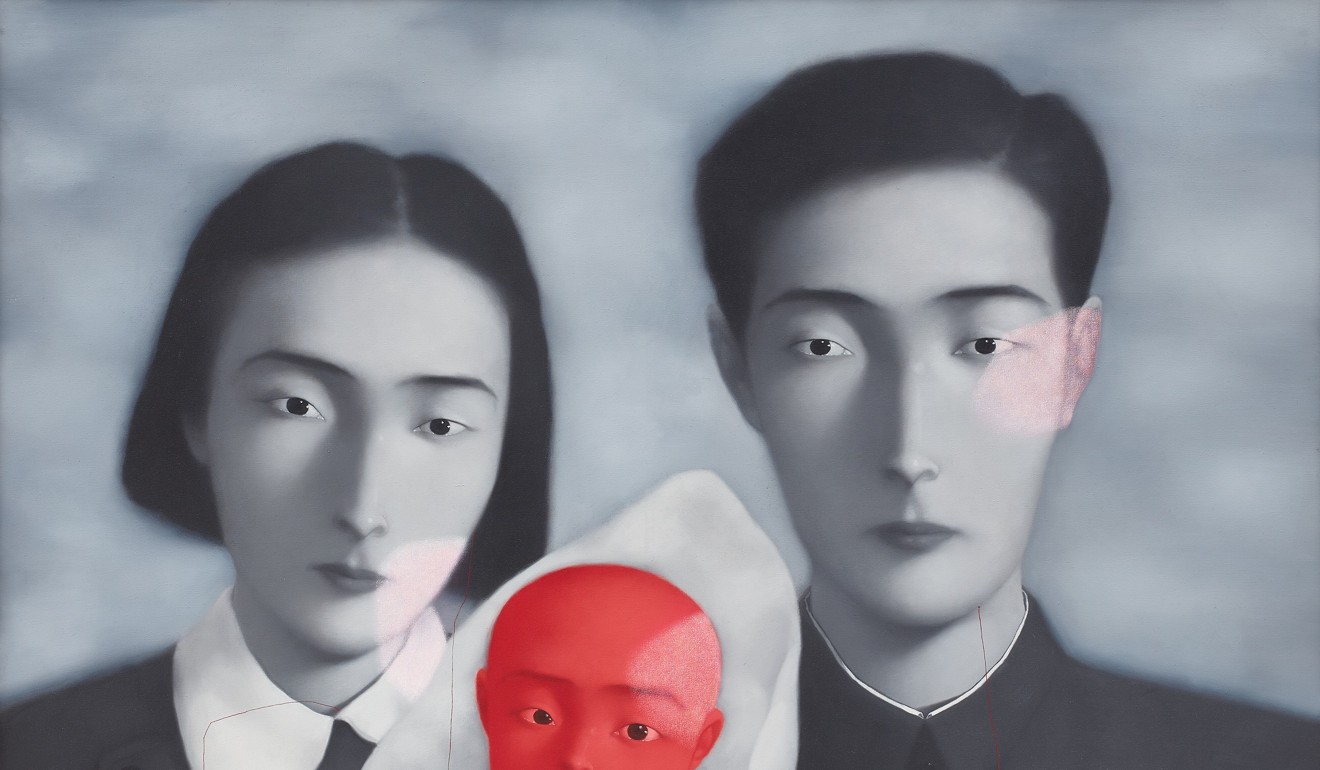 A 17 per cent increase in its annual revenue was almost entirely down to the commission from one particular painting sold in Hong Kong in November. Consonance between Pines and Spring, a 14th-century painting by Qing dynasty artist Wang Meng, had a hammer price of HK$151 million, a record for the artist, and contributed HK$25.7 million in commission.
The filing says the anonymous buyer has yet to settle the bill but the company sees no cause for alarm, since the buyer has "remarkable personal wealth" and has been a key customer with no history of default.
Auctions houses all over the world are hoping that more Asians with remarkable personal wealth will continue to fuel the current recovery in the art market after a slump in 2014-16.
In general, Asian buyers account for around 35 per cent of the spending in Christie's global auctions, says Guillaume Cerutti, its chief executive officer.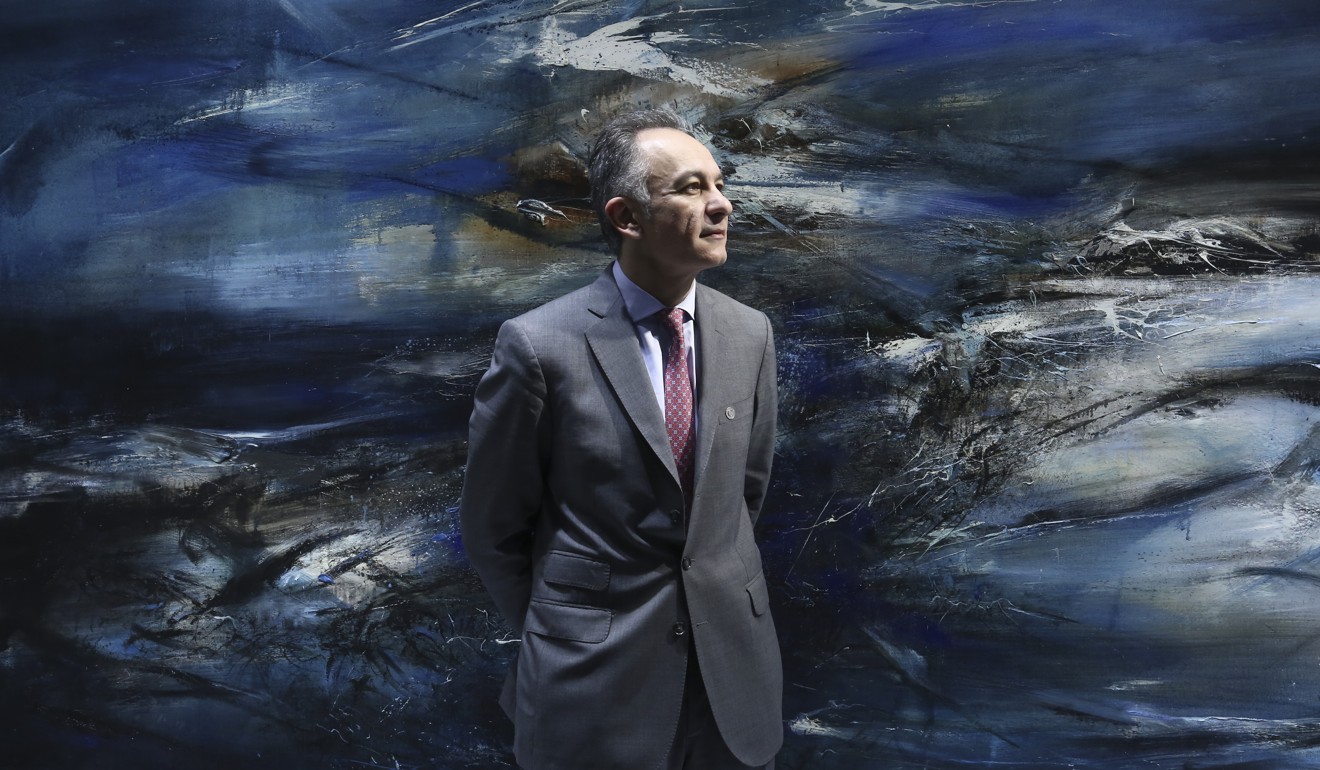 Christie's has just seen its biggest ever Hong Kong evening sale of Asian and Western art (HK$1 billion, including commissions), with the top lot being Zao Wou-Ki's 14.12.59 (1959), which sold for HK$176.7 million including premiums.
Its hammer price of HK$155 million was nearly double the highest pre-sale estimate of HK$88 million. The final tally for Christie's spring sales was HK$3.11 billion, 27 per cent more than the previous year.
Another work by Zao – one of the most highly valued Asian artists – also helped Phillips to its best evening sale in Hong Kong on May 27, with hammer prices totalling of HK$233.6 million. Zao's 04.01.79 (1979) fetched HK$69.9 million, while Zhang Xiaogang's Bloodline: Big Family No. 9 (1996) was the second priciest lot, going for HK$38.4 million.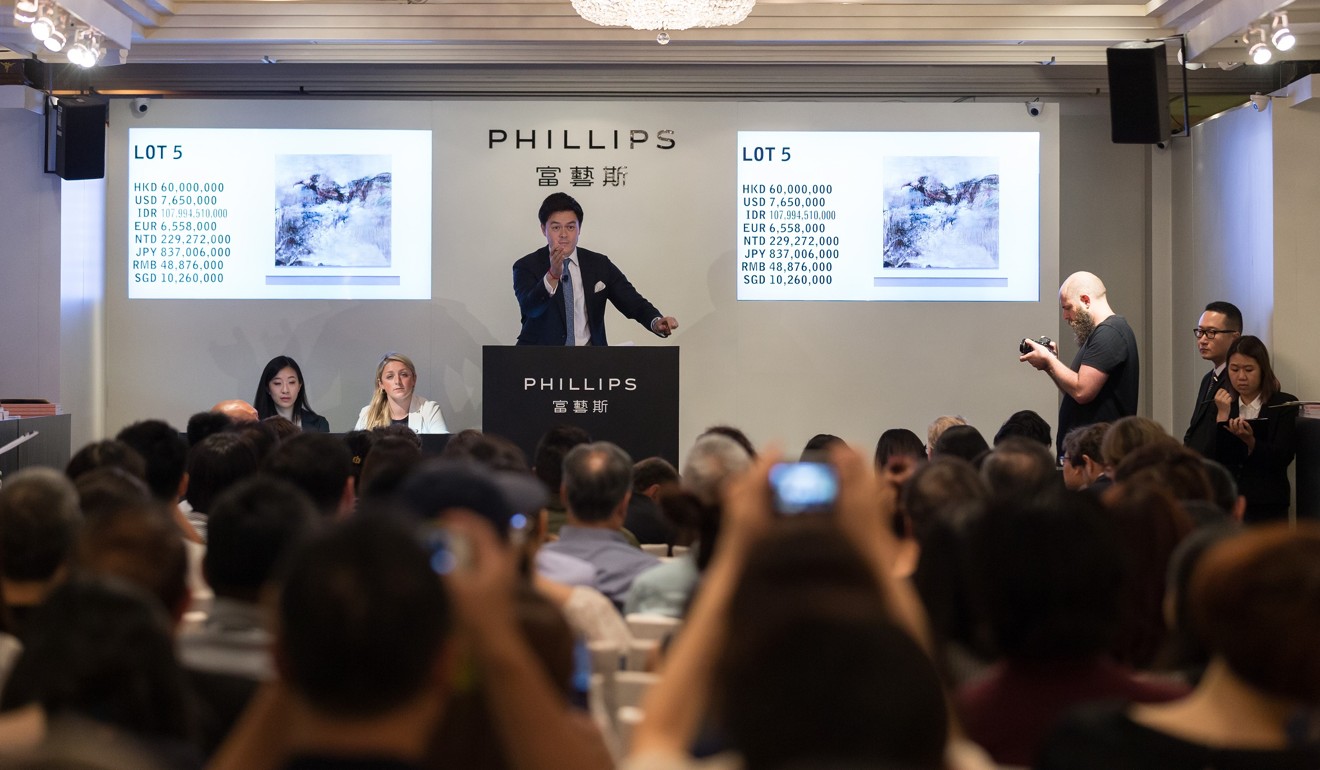 Seoul Auctions announced on Tuesday that Kim Whan-ki's 3-II-72 #220 (1972) fetched a hammer price of HK$62 million in Hong Kong on Sunday – a new auction record for a Korean artist.
On the whole, the latest round of spring sales in Hong Kong confirms that demand for art remains strong in the region. But such growth has yet to be reflected in the share prices of auctioneers already listed in Hong Kong.
Shares in Poly Culture, the Chinese company that includes Poly Auctions, are trading at a record low of just below HK$13, compared with its IPO price of HK$33. China Art Financial Holdings is also barely trading above its debut price.