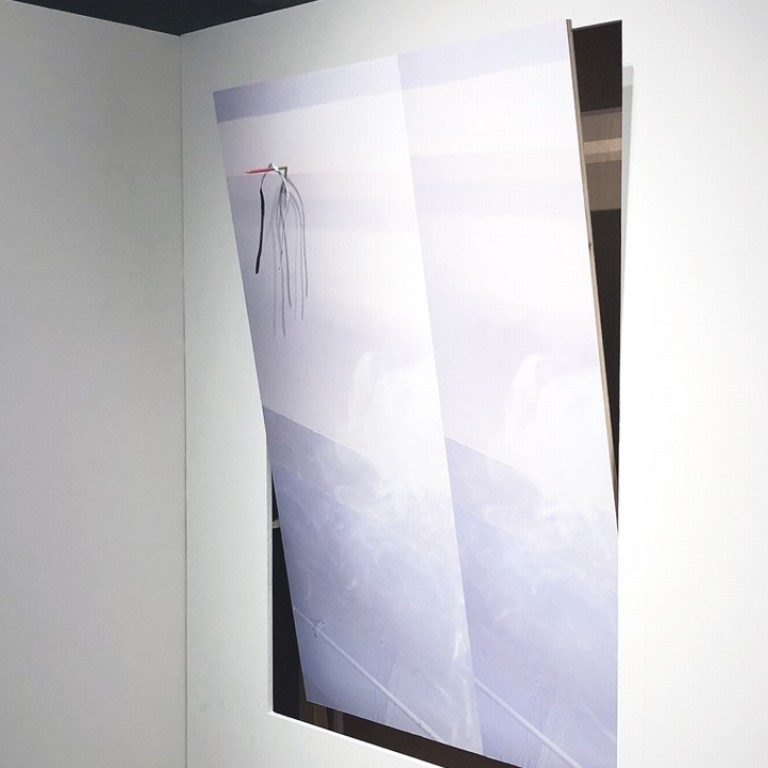 Grieving Hong Kong artist marks Father's Day with exhibition about the death of her dad
After years of mourning, Doreen Chan says she can now talk about her father without crying after channelling her grief into a solo exhibition of personal memories called 'How to Close a Window?'
Doreen Chan Wing-yan is marking this Father's Day with a solo exhibition about the death of her father seven years ago.
It has proven cathartic for the 30-year-old Hong Kong artist, who has stepped out of her long mourning to transform snippets of memory into original, abstract installations. The exhibition is a moving demonstration of her way to overcome grief.
Chan has constantly tried new takes on the everyday, from her photos of familiar objects to Melting as Usual (2017), her giant, breast-like sculpture of butter pats.
She says this series is an attempt to come to peace with her father's sudden death from a stroke in 2011.
"Every time I thought or spoke about my father, I would cry. This carried on for years and would happen even when I was in a very public situation," she says. She could only put it down to the suppression of emotions at the time of his death or the unpredictable workings of grief.
Chan has fished out specific fragments from her memory of her father for the exhibition, called "How to Close a Window?" The title refers to her parents' long-running disagreement over whether window latches should be pushed all the way down or not.
Their bickering over such trivial matters was part and parcel of a loving relationship and something she misses terribly. I Guess You Are Looking At (2018) is made up of white Venetian blinds dotted with dried white champak flowers – her father's favourite. These are arranged across the gallery's windows which cannot be closed without trespassing on her personal memories.
I Tried to be Correct (2018) is made up of a thick blue carpet with a square cut out, and a similarly sized piece of blue cloth hanging on the wall above it. Her parents owned a fabric business in Sham Shui Po, where she would help out after school. She had been taught to be careful matching colours and fabrics, but there was always the fear of falling short of expectations.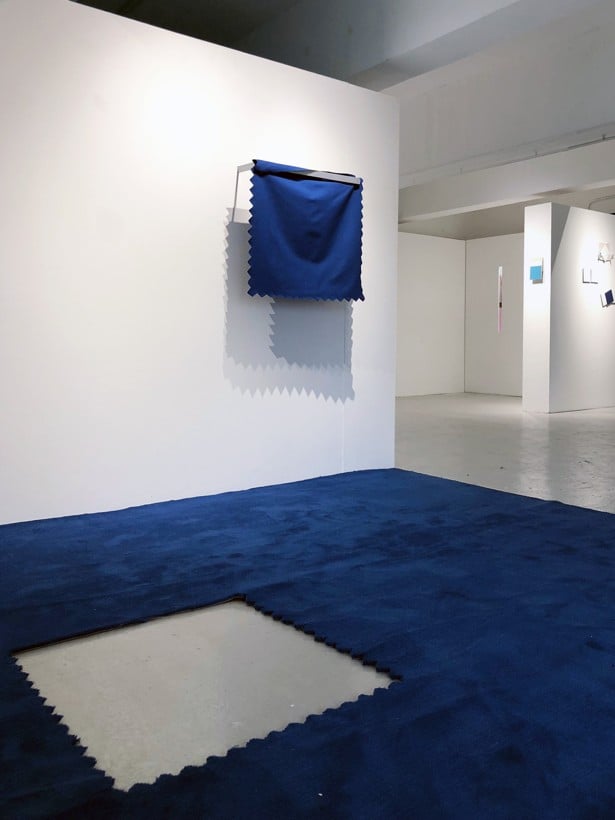 Hand Model (2018) is close-up photographs of Chan's hands held as if being modelled for a fashion shoot. She has inherited large hands from her father, something she has only come to appreciate as she gets older. "These are a gift from my dad. It is very practical to have bigger hands, especially for an artist," she says.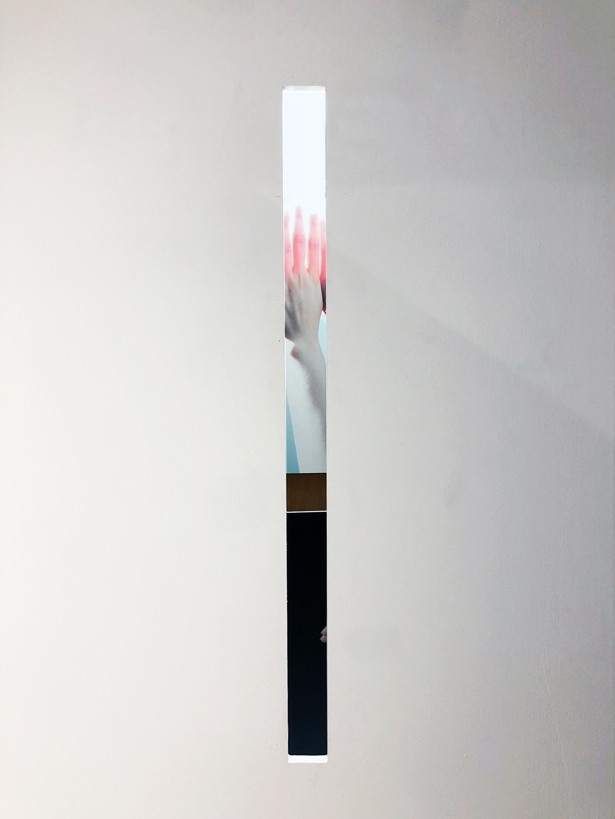 Chan says channelling of grief into art has worked for her. "I can talk about him without crying now," she says. But it may be a different story for the audience. Bring a handkerchief.
"How to Close a Window?" is the closing show for Charbon Art Space. Owner Lalie Choffel is moving to France.
Doreen Chan: How to Close a Window?, Charbon Art Space, 8/F Sing Tek Factory, 44 Wong Chuk Hang Road, Wong Chuk Hang, 1pm-7pm Tue-Sat. Until June 27.
This article appeared in the South China Morning Post print edition as: Solo show helps artist overcome her father's death