Art
Get more with myNEWS
A personalised news feed of stories that matter to you
Learn more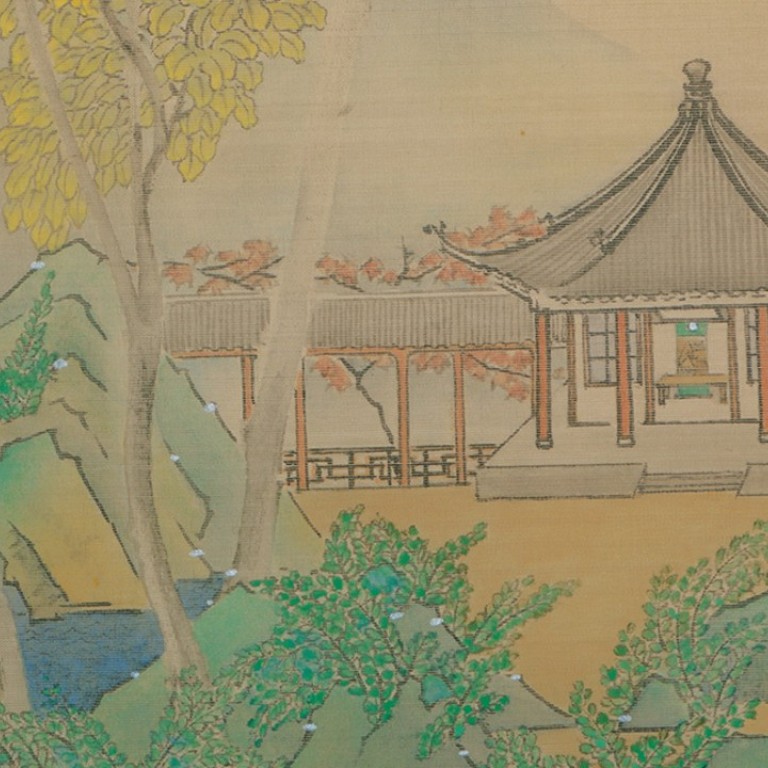 Chinese artist fears ink painting tradition is being tarnished by need to stay relevant
Luo Ying spent 17 years training at one of China's top art schools in Hangzhou. Her academic approach to Chinese ink art may not find a ready audience abroad, but her main mission is to ignite interest back in China
Luo Ying is a purist. The professor of traditional Chinese painting practises what she teaches: her classical ink landscape paintingsborrow techniques and styles of brushwork used as far back as the Song dynasty (960 – 1279AD).
"Chinese ink painting is the quintessence of our nation's heritage. It is a timeless, classical art form that we can proudly show off to the world. There is no need to adulterate it with contemporary elements," says the 44-year-old Hangzhou native at her first exhibition in Hong Kong.
Luo fears that clumsy attempts to make Chinese ink art relevant to today's world can take the focus away from traditional techniques and the underlying philosophy of the ancient art form. "Showing figures wearing face masks to make a point about air pollution is a bad idea, I think. You can watch the news if you want to find out about current affairs. Chinese paintings are not supposed to be about that."
Luo is very much a product of China's rigorous academic art training system – and of a city steeped in China's literary and artistic traditions. She spent 17 years studying at the exclusive China Academy of Art on the banks of Hangzhou's legendary West Lake, a Unesco Heritage site. She then stayed on to teach there. Luo is currently associate professor at the school's Chinese painting department.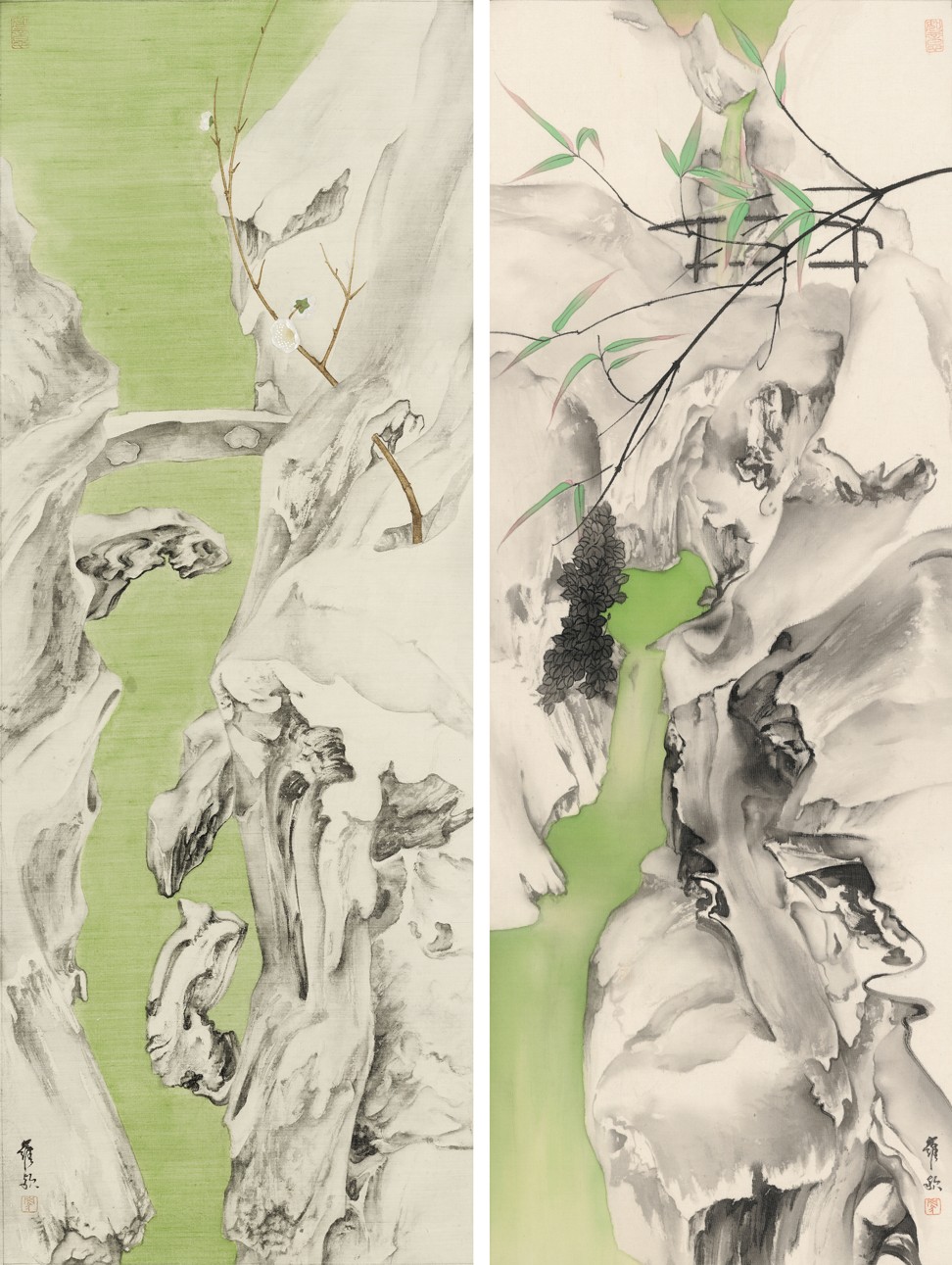 "Layered Hills", to run at Hanart TZ Gallery in Central until August 25, shows the kind of experimentation she allows herself within the confines of classical landscape paintings.
Her rock surfaces often have a swirling, liquid appearance that is almost psychedelic. They look more like German artist Hans Holbein's anamorphic skull then traditional shanshui (Chinese landscape paintings).
She also softens the harshness of her monochromatic studies of mountains and scholar rocks with a background of pastel colours. In fact, the entire gallery space has been painted in soothing pale green and pink for the exhibition, so you are immersed in a thoroughly benign environment – much like the utopian scenes untouched by human presence in Luo's works.
Another innovation is the framing of small, garden scenes with antique fabric picked for their warm hues. These really bring out the luminescence of the colours in the silk paintings. She even has a few experimental European city scenes painted in ink style.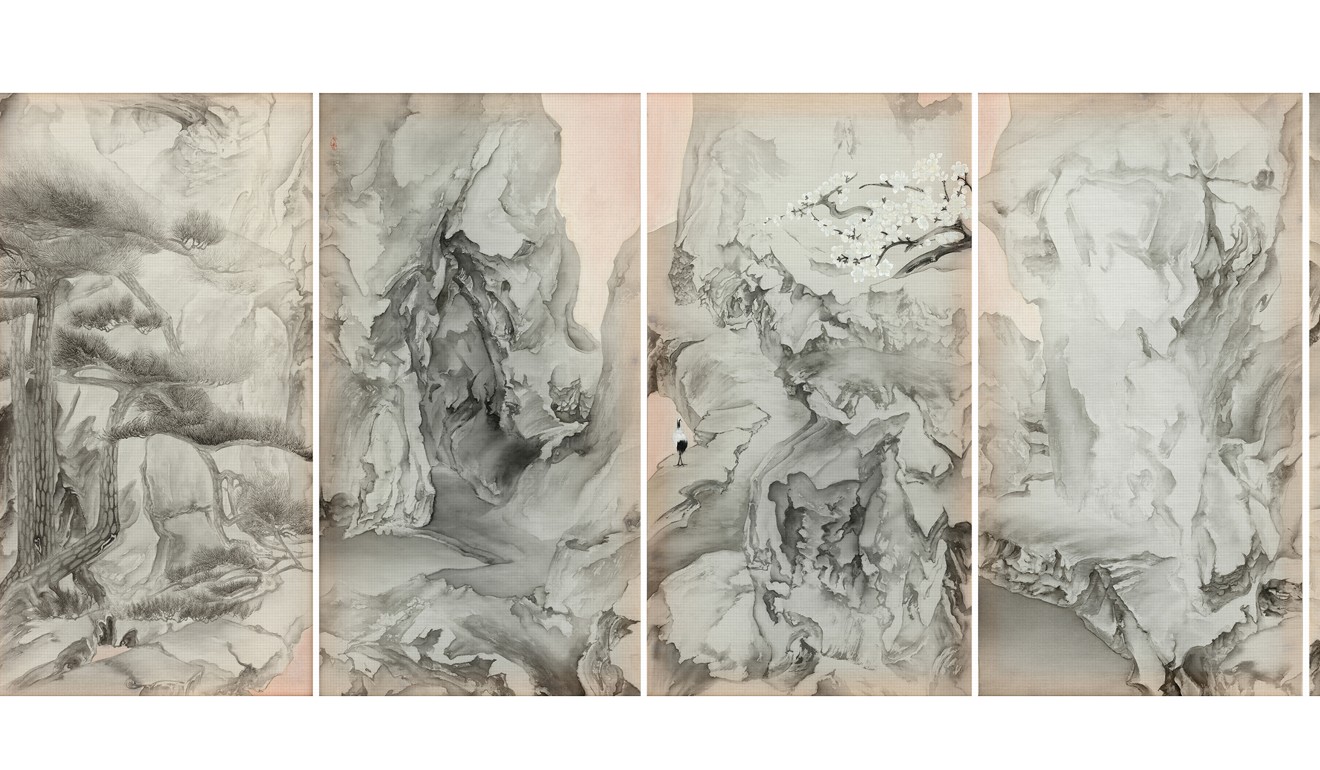 The pastel and fabric backgrounds are merely ways to package tradition for today's generation, she says, and her brushwork is always a tribute to past masters. In Luo's paintings, the Chinese art critic Wei Xi can pick out "Guo Xi's lofty mountains, the texture of Emperor Huizong's rocks, Xia Gui's inky mists", just to name a few influences from the Song dynasties onwards.
In this respect, Luo follows a long tradition of how Chinese ink paintings evolve – by following precedence.
But can an art form that risks being seen as reactionary, and requires much specialist knowledge to appreciate, really travel in an era when relevance and accessibility matter in contemporary art? And is it, as Luo hopes, a national treasure that can perhaps help the Chinese government realise its dream of projecting "soft power" abroad?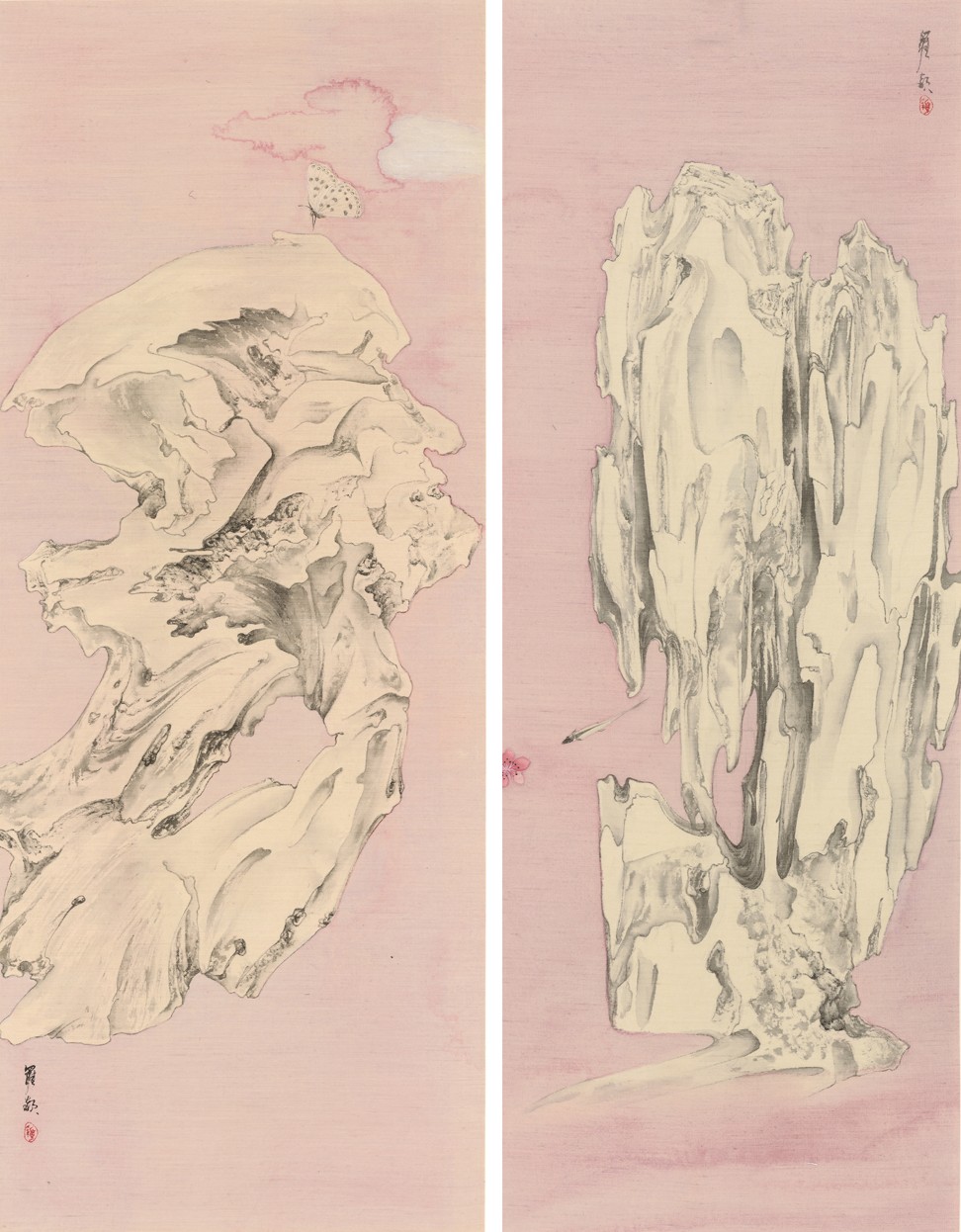 Gallery owner Johnson Chang Tsong-zung says that it's not something he worries about. "If you feel this is the art you want to make, then you don't have to have a reason to do it," he says. What matters to him is that people like Luo are helping to make sure that traditional culture survives inside China.
The history of the country has so many instances of culture being destroyed that nothing can be taken for granted, he says. Indeed, Luo only uses colour ink made in Japan because Chinese manufacturers have lost the art of making fine pigments.
Luo Ying: Layered Hills, Hanart TZ Gallery, 401 Pedder Building, 12 Pedder Street, Central, Mon-Fri, 10am-6:30pm, Sat, 10am-6pm. Until Aug. 25