Art
Get more with myNEWS
A personalised news feed of stories that matter to you
Learn more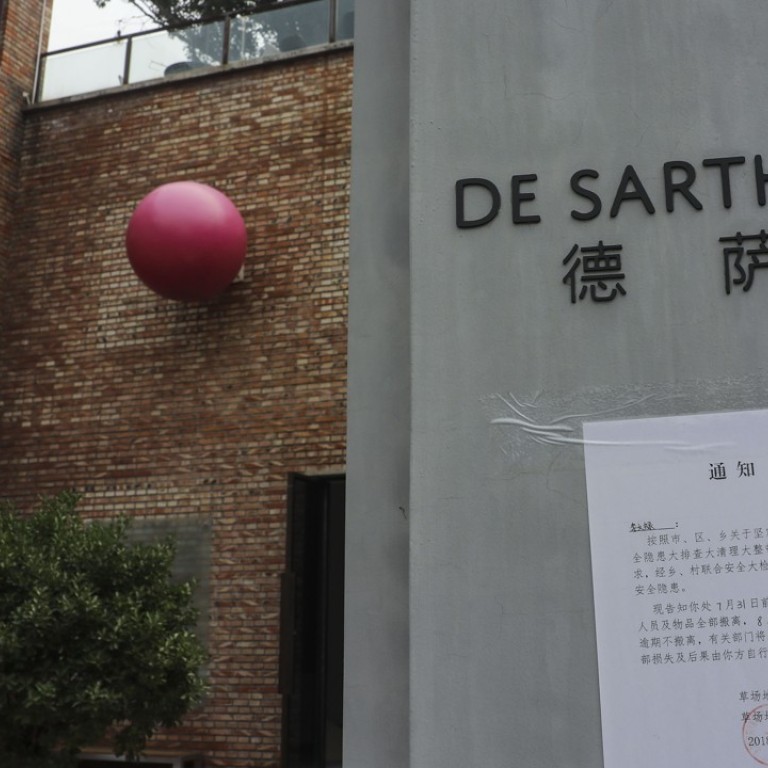 Hong Kong art gallery in Beijing unfazed by two weeks' notice to quit premises ahead of demolition
Uncertainty is part of what makes the Chinese capital's art scene special, says director of gallery in Caochangdi, suburb that has been haven for artists and galleries, many of whom must also find new premises by end of this month
Galleries in Beijing's Caochangdi art district have been given just two weeks to vacate their premises as development of the capital's suburbs gathers pace.
Among those affected are the Hong Kong-based de Sarthe Gallery, which set up its Beijing branch in 2014, and X Gallery.
Nessa Cui, manager of de Sarthe Gallery Beijing, said rumours of redevelopment had been circling for over a year but it was still a shock when she showed up at work on Wednesday and found a big, red circle with the Chinese character cai (demolish) sprayed outside the gallery entrance – the usual mark for a condemned building in mainland China.
"It was the first we knew about this. Later in the day, the official eviction notice was put up by the Caochangdi village committee, citing safety concerns. We have until July 31 to move out. The water and electricity supplies will be cut off on August 1," she said on Friday.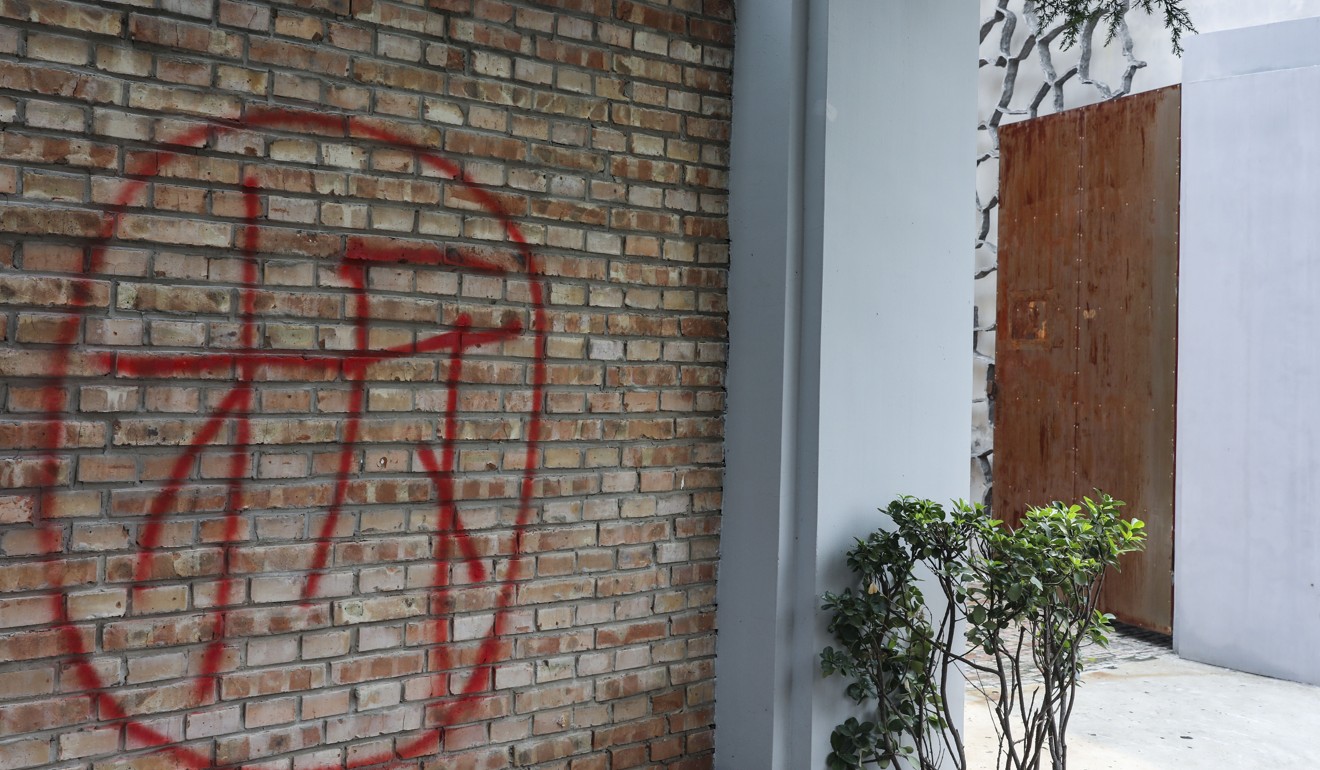 Artists in the Chinese capital have often moved en masse from one affordable area to another. Since the late 1990s, those who used to have studios in Sanlitun, East Village and the 798 art district have congregated in Caochangdi – whose name literally means grass field – far away from the city centre beyond the fifth ring road. Now its days as an artists' refuge seem to be numbered.
Exactly a year ago, the Iowa artist cooperative, housed in a building just a few minutes away from the de Sarthe Gallery, were also given two weeks to clear out before construction workers and security guards started tearing down the building.
"The eviction notice cites serious safety concerns. But we have annual checks to make sure we meet regulatory standards. It is just the standard excuse used when an area is being cleared for development," Cui says.
The gallery is currently hosting a solo exhibition of Hong Kong artist Mak Ying Tung, which will end earlier than planned on July 22. It will postpone an exhibition of work by another Hong Kong artist, Andrew Luk, until a new space is found.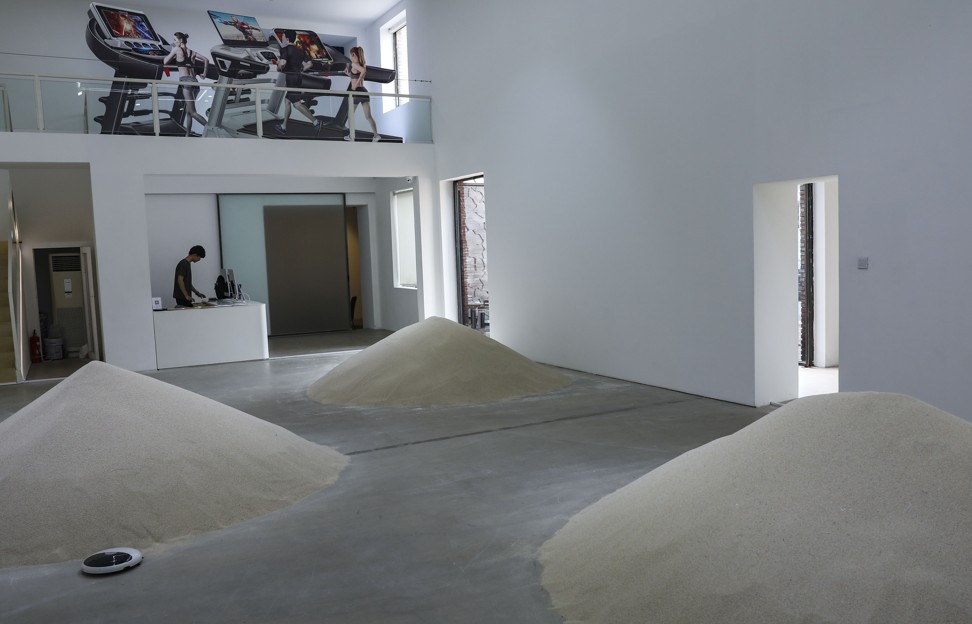 "Caochangdi was seen as a real gallery district to us. 798 had become a commercialised version of what it once was, with many restaurants and shops selling clothes and trinkets. We wanted to go somewhere that's focused on art and Caochangdi has been a great community," said Willem Molesworth, de Sarthe's Hong Kong director.
Now the gallery is considering a more downtown location or even 798, "because it doesn't risk being demolished in the near future".
He accepts the inconvenience as part of Beijing's character. "This is what makes the city's art scene special. You just don't know where the next art community is going to show up," he said.
In recent years, Shanghai has attracted a number of international galleries for its business-friendly environment, but de Sarthe is committed to staying in Beijing.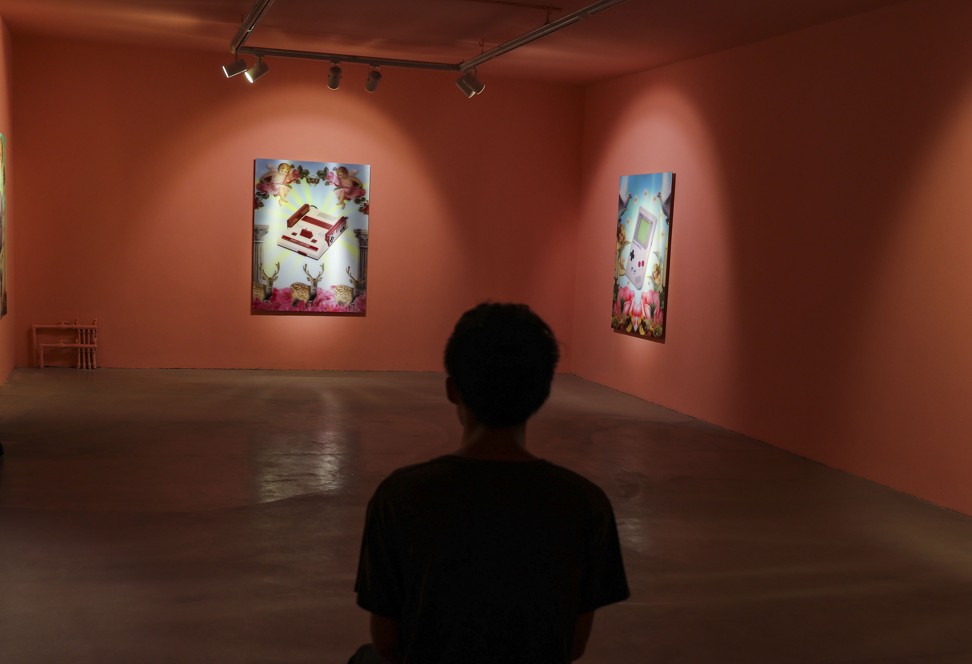 "Of the 11 artists we represent in China, nine are based in Beijing, so we are very committed to the city," he said.
The northern part of Caochangdi, where the workshop of one of China's most celebrated contemporary artists, Zeng Fanzhi, is located, as well as the Three Shadows Photography Art Centre and ShanghArt Gallery, is not yet affected.
A spokesman at artist Huang Rui's magnificent, 3,000 square metre (32,300 square feet), custom-built studio in nearby Jiangtaixiang said they were told to move out about a year ago but there had been a stay of execution after some heavy lobbying.
"We did a lot of work. We appealed to any government department interested in culture. Now, we are somewhere between being evicted and being able to stay," he said.