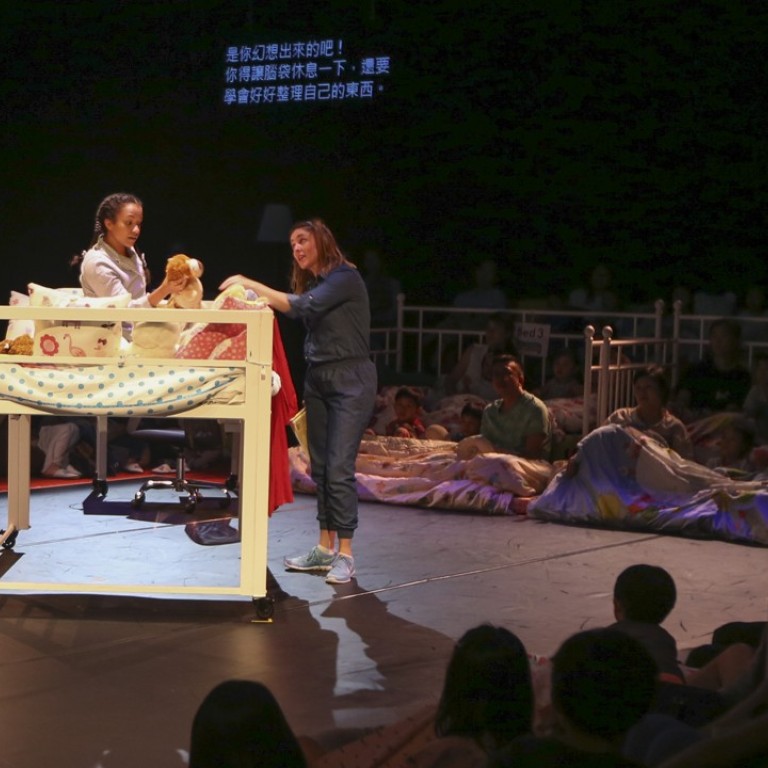 Show that turns theatre stage into one giant bed, for audience and players alike, yet asks some uncomfortable questions
Bedtime Stories blends theatre, circus and literature in a show that asks questions about parent-child relations in modern families
It's a family show with a difference. Bedtime Stories does away with all the (stuffy) theatre etiquette and welcomes audience members "to dress up in their pyjamas and slippers and bring their dolls". Instead of having assigned seats, some will experience the show lying on big cushions on the stage.
"We wanted to create an environment where people could feel safe watching [the performance], where they could be together while watching a show about the difficulties of being a parent," says Vicki Amedume, artistic director of London-based circus troupe Upswing.
The company, which is making its debut in Hong Kong, blends theatre, circus and literature to tell stories.
"We want to use the physical skills in the spectacle to tell a story that is meaningful to the people," says Amedume. "I was really interested in what it's like being a parent in a busy world [ …] We wanted to make a show that explored these themes and circus felt [like] a good medium to explore that with."
The artist says she hopes the show, and its unusual setting, will move the audience in various ways.
The issues for families that Bedtime Stories touches upon are universal.
"Vicki's show is multicultural," says Camille Bensoussan, executive director of Upswing. "We are not putting a British view. Our stories have to cross cultural barriers."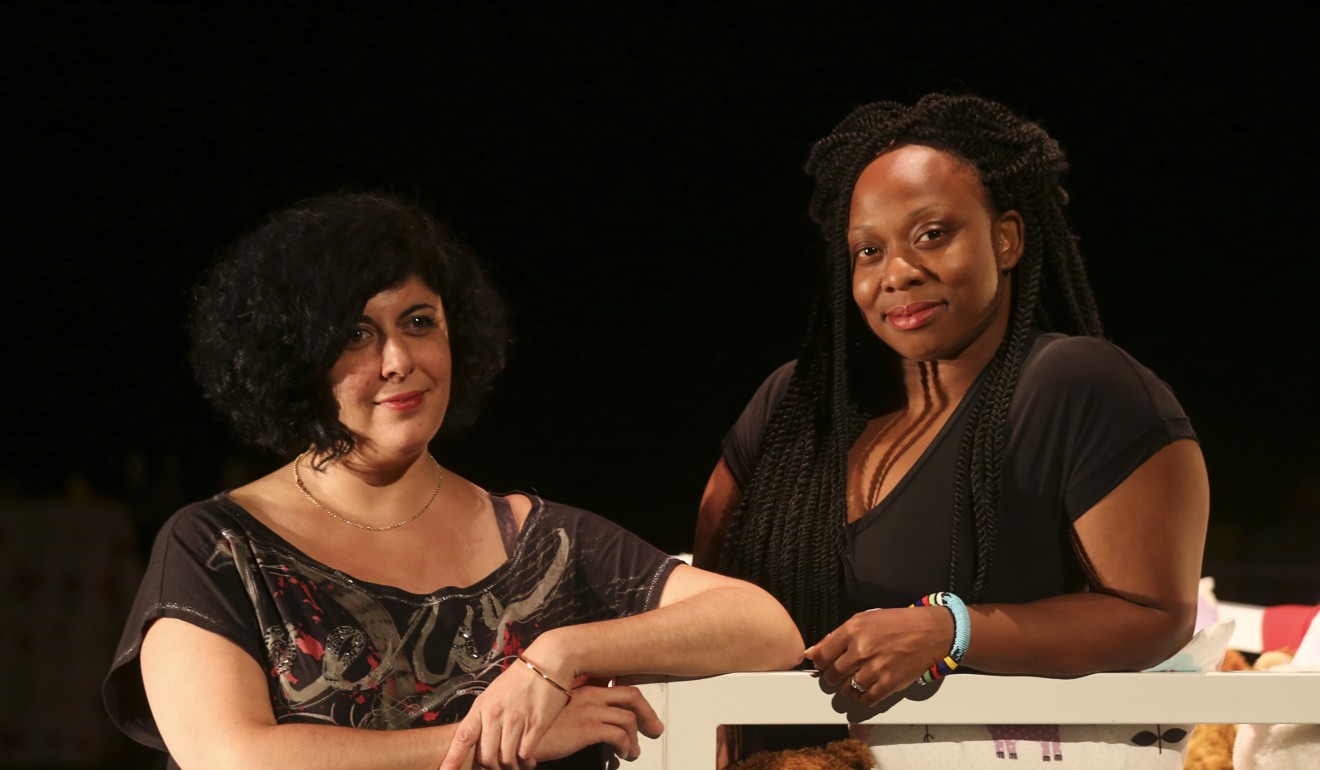 Amedume hopes Bedtime Stories – a highlight of this year's International Arts Carnival organised by the Hong Kong government's Leisure and Cultural Services Department – will start a conversation between parents and their children.
"What we were very careful about doing is not answering the problem. We don't tell people what they have to do," she says.
While not a parent herself, the British stage director says she can relate to the issues today's families face. "We were all children once and the starting point for creating this show was because I was thinking a lot about my mother and her journey," Amedume says.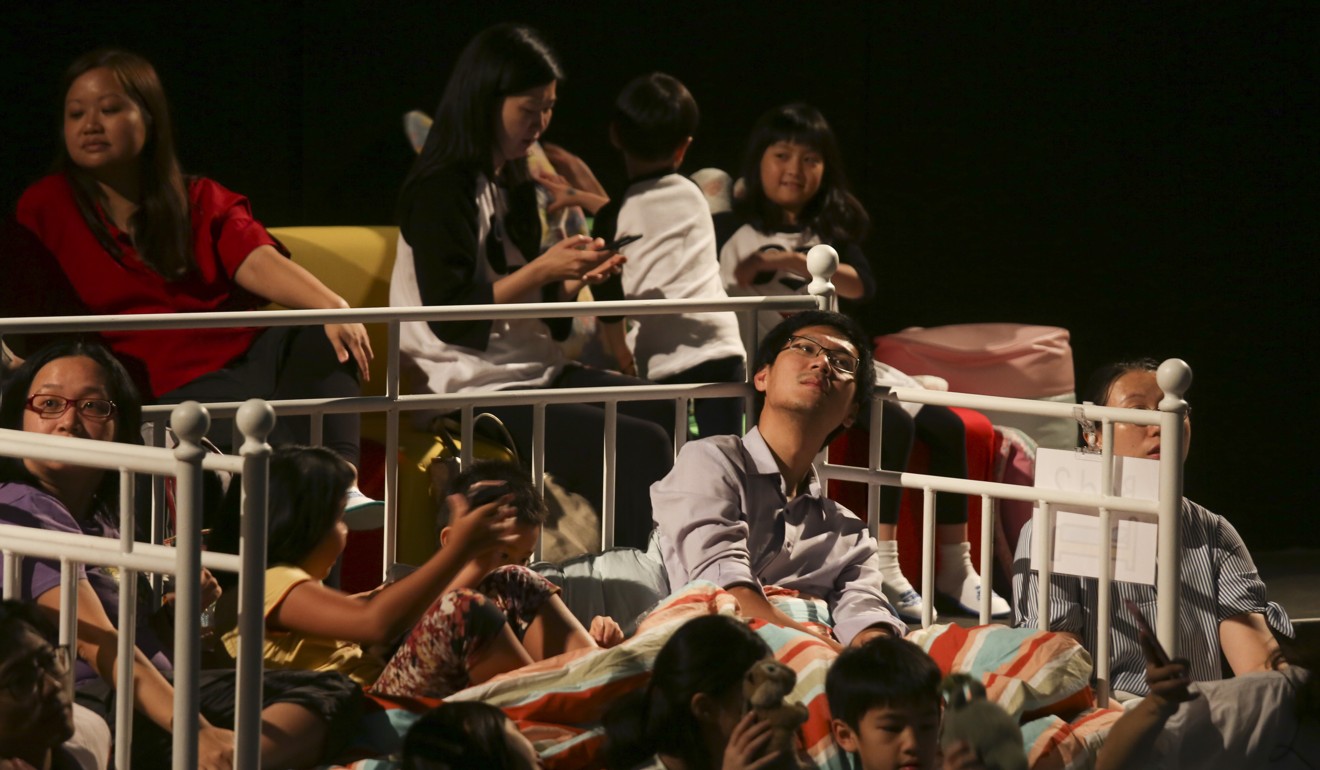 Upswing's 16 performances of Bedtime Stories in Hong Kong are almost sold out, the LCSD's Festivals Office says. "I didn't have to do a lot of promotion," says Horus Tsui, office manager. "The programme speaks for itself.
"The visuals, the story and the narratives are beautiful."
Bedtime Stories , Hong Kong Cultural Centre, 10 Salisbury Road, Tsim Sha Tsui. Aug 4, 11am / 7.30pm; Aug 5, 11am. Tickets: HK$200 to HK$680 (family package) from Urbtix. Inquiries: 2355 7233
This article appeared in the South China Morning Post print edition as: Exploring the joys and problems of being a parent