Art
Get more with myNEWS
A personalised news feed of stories that matter to you
Learn more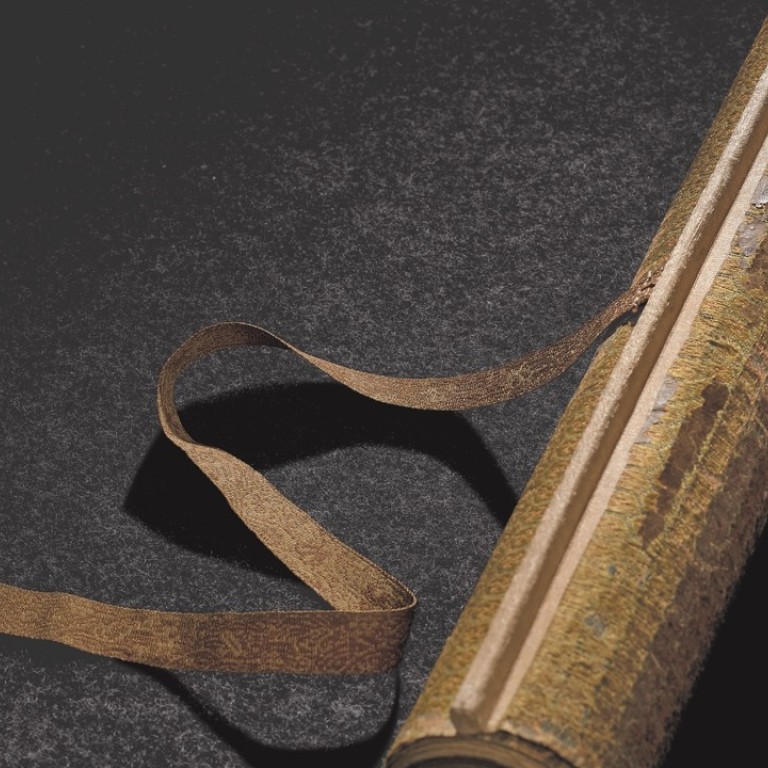 Possibly the world's rarest and most valuable Chinese painting, Christie's says of upcoming showing – evoking a Carlsberg beer ad of old
Auction house to show 1,000-year-old ink painting by Su Shi in Hong Kong next week; to set a new price record for Chinese paintings it would have to sell for more than US$57 million
Here's a painting for a crazy rich Asian. At least, that's what Christie's announcement on Thursday may have you thinking.
Su Shi's thousand-year-old Wood and Rock is "possibly the world's rarest and most valuable Chinese painting", the auction house said, as it announced the unveiling of the ink painting at its Hong Kong office next week.
Beyond its hyperbole and the inevitable comparison with a certain beer commercial, the fact that a 1,000-year-old painting by the famous Song-dynasty poet-cum-artist Su Shi is on the market has caused genuine excitement in the art world since it was first reported in June.
After all, this is one of just a few surviving original paintings by Su, also known as Su Dongpo. He lived from 1037 to 1101.
The ink painting is simple, showing a bare, twisted tree with a strangely shaped rock lying to its left. Over the years, it has been cited as an influence by other artists, and boasts an inscription by Su's friend Mifu, another leading artist of his time.
Some of those who have seen the work have raised doubts about its authenticity, as they might any time they view a legendary painting that hasn't been seen for a long time.
Some experts on Chinese painting believe Su's work was sold to a Japanese buyer in the 1930s. There has been talk it could be worth HK$450 million (US$57 million); if Christie's thinks it will break the record for the most expensive Chinese painting sold at auction, it needs to beat the 436.8 million yuan record set in 2010 by Huang Tingjian's Dizhuming, also painted during the Song dynasty.
That's still a long way from the record US$450 million paid last year for Salvator Mundi, the portrait of Jesus painted, ostensibly by Leonardo da Vinci, more than four centuries after Su was working.