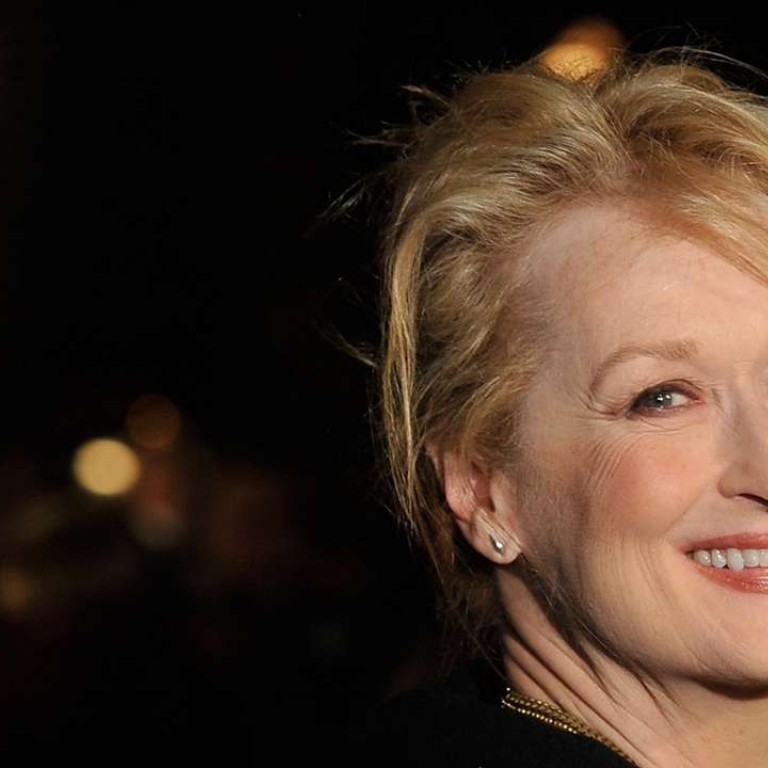 Book review: no stone unturned in search for the real Meryl Streep
This is a delightfully entertaining biography of the actress who has received more Oscar nominations than any other in history
Her Again: Becoming Meryl Streep
by Michael Schulman
Harper
4/5 stars
Michael Schulman shares delightfully entertaining stories surrounding Meryl Streep's early rise to stardom in Her Again.
The book describes Streep's reign as homecoming queen in her suburban New Jersey high school, highlights her deep love of the theatre, provides an intimate look into her love affair with actor John Cazale and her marriage to sculptor Don Gummer, and details a dozen leading-lady roles that culmnated in Streep winning her first Oscar.
Schulman, a contributor and arts editor at The New Yorker, leaves no stone unturned when tackling Streep's colourful life. He outlines the formative years of this iconic actress, including her time at Vassar College and the Yale School of Drama, as well as her days as a young graduate navigating the New York theatre scene. He paints a picture of a woman who is not intimidated by her surroundings. Her confidence and talent contribute to her landing back-to-back Broadway plays, a Tony nomination and two roles in Shakespeare in the Park productions in New York.
Schulman's tone changes once Streep meets and falls in love with John Cazale. Cazale is an actor who often quietly steals the show in roles like Fredo in The Godfather. His obsessive-compulsive tendencies annoy some, but Streep embraces his quirks. The two become inseparable. When Cazale is diagnosed with cancer, Streep drops everything to nurse him back to health. But sheer grit, determination and hope are no match for his illness.
After Cazale's death, Streep submerged herself in her acting. She found love again with Gummer and continued to perform onstage, auditioning for a role that would change the tapestry of her career – Joanna Kramer in the 1979 film Kramer vs. Kramer.
Her Again is the story of a talented woman who found her true self on the stage. It's an enchanting look into the intricate details of how a young girl from New Jersey became a force in the entertainment industry. Streep has the ability to become any character placed before her. It's no wonder that industry actors see Streep's name attached to projects or award nominations and think, "Her again?"
Associated Press