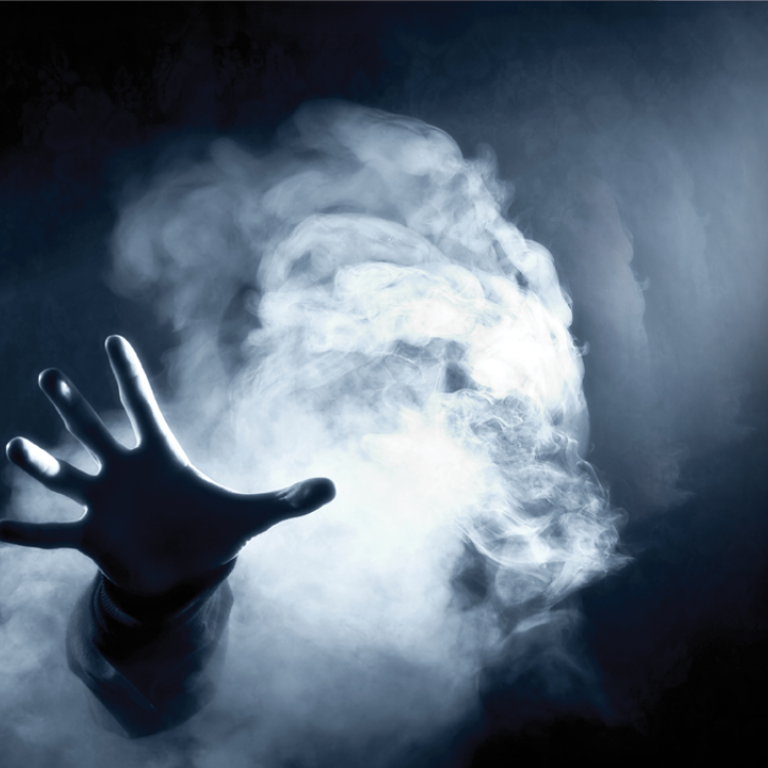 Reviews: e-books and audiobooks on the paranormal, hoarders and heroic librarians
A level-headed sceptic questions and analyses every scrap of purported paranormal evidence; journalist and TV host Alison Stewart lifts the lid on America's hoarders
The Evolution of a Paranormal Investigator
by Bill Heiland
Amazon Digital Services (e-book)
2.5/5 stars
It would be easy to ridicule Bill Heiland, ask him who he's gonna call, and so on. With all the enthusiasm of the passionate amateur in a field overgrown with spoofs, frauds, confidence tricksters and Hollywood hams, he'd be entry-level target practice. But credit him with being a level-headed sceptic determined to question and analyse every scrap of purported evidence he finds to, in effect, give paranormal investigation a good name. Addressing the "personal journey and experiences" that have followed his own blood-freezing spirit-world encounter, Heiland describes numerous incidents that guarantee maximum spinal shiver: the singing of an unseen, ghostly church choir, voices distinctly heard in graveyards, an eerie green light in a basement where a mother and children perished, shady figures walking past mirrors. His fund of anecdotes from "haunted" locations seems limitless, but Heiland is not a desperate believer in search of his own TV show; so he surprisingly maintains that, despite having recorded and rigorously reviewed many hundreds of hours of video and sound files, he has captured "less than three minutes of footage and audio" he believes is beyond the ability of science to explain. So is the truth really out there?
Junk – Digging through America's Love Affair with Stuff
by Alison Stewart
Audible Studios (audiobook)
4/5 stars
Sandra Bullock spends an exhilarating chunk of the movie Gravity dodging lethal, speeding space junk like the Michelin man trying to wobble across a 12-lane highway at rush hour. This exotic brand of junk – a grave threat to all those commercial space-flight plans – has its 15 minutes in journalist and TV-host Alison Stewart's consistently entertaining probe into the opposite of today's throwaway culture. But it's the earthbound gadgets, gizmos, tchotchkes and knick-knacks that pile up around us that give this book a reason to exist. Stewart's self-narrated exposé of something approaching the discard-o-phobia that afflicts millions of us drips with astonishment at the scale of the condition, at the "boxes and boxes of oldness", the market place fashioned from storage units and the world's largest yard sale – a trifling 690 miles long. Stewart was prompted to spend years researching and writing a book by the demands of clearing out her parents' basement, the obvious power of the urge to hoard proving horrifying. She asks what junk is, how it came to be and what we should do with it. But the stuff-loving ethos is encapsulated best by a woman who calls herself "a collector". Of what? "Everything."
The Bad-Ass Librarians of Timbuktu – and their Race to Save the World's Most Precious Manuscripts
by Joshua Hammer
Simon & Schuster (e-book)
4/5 stars
While Islamic extremists dedicate themselves to draining all joy and beauty from the world, courageous souls risk barbaric execution at their hands to preserve the fruits of human culture and imagination. In this riveting meeting of geopolitical history and seat-of-the-SUV thriller, Joshua Hammer puts books instead of bombs and bullets at the centre of his narrative of hope. The fabled city of impossible remoteness fame, Timbuktu, in Mali, west Africa, is today perhaps more difficult to reach than ever, thanks to festering religio-terrorism in the Sahel region. Given the oppression under which it has recently laboured it's difficult to conceive of it as a major seat of learning, as it was in the 1500s. Thence came the manuscripts of the book's subtitle and later the devotion to them of Abdel Kader Haidara. On the death of his teacher father, Haidara became "the custodian of a great intellectual tradition" and literary heritage and now finds himself the hero of the same, having, with numerous volunteers, saved hundreds of thousands of ancient, irreplaceable works from the flames of ignorance. It's just a pity about this book's ludicrous Hollywood title, no doubt written with an eye on selling the movie rights.