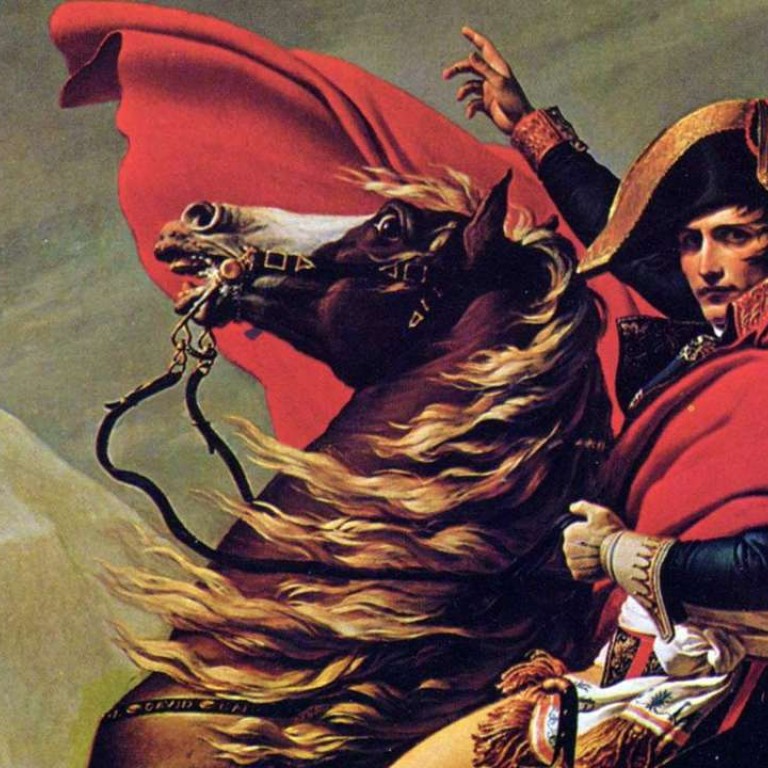 Book reviews: Napoleon's Last Island – Thomas Keneally on emperor's St Helena exile
Keneally's latest gets a sensitive reading, British crime writer Peter James brings back detective Roy Grace, and oh-so-21st century writer Scott Meyer mines pop culture for his new novel
Napoleon's Last Island
by Thomas Keneally (read by Edwina Wren and David Tredinnick)
Sceptre (audiobook)
4.5 stars
Thomas Keneally is enjoying something of a great late period. His recent novels (The Daughters of Mars, Shame and the Captives) were brilliant examinations of Australia during the two world wars. Now he rewinds further still to the Napoleonic conflicts of the early 19th century. Once again he is inspired by a real, if unlikely antipodean connection. "There is something ruthlessly enchanting about Napoleon," Keneally writes in an introduction read by David Tredinnick. "We are told he was a tyrant but we do not listen." Imprisoned on St Helena, the fallen emperor was guarded to all intents and purposes by the British Balcombes at their family house, The Briars. Later, they would themselves be exiled, to Australia, largely because of the intimacy that grew up with the former emperor.
Edwina Wren reads Betsy Balcombe, then a spirited child who developed a close bond with the man commonly known as the Ogre, but who becomes her "great friend". Wren's sensitive, clear tones breathe intelligence, not least about the strange vacancy that opens after Napoleon's downfall, and nowhere-land that it is Helena. Like so many Keneally characters before, the entire family tumbles into the resulting moral black hole, yet the novel refuses to judge. It simply understands.
Love You Dead
by Peter James (read by Daniel Weyman)
Pan MacMillan (audiobook)
4 stars
Peter James has quickly and quietly risen from mid-table in Britain's premier division of crime writers to be challenging for first place. Driving his ascent is Detective Superintendent Roy Grace, James' Brighton-based policeman whose omnivorous taste for police work, attraction to the supernatural and long-lost wife draws parallels with John Connolly's Charlie Parker. Despite being confronted by Sandy in the last episode, he remains happily remarried to Cleo. In Love You Dead, Grace confronts a scene-stealer supreme in the form of Jodie Bentley, who seduces wealthy men online, lures them towards marriage and then steals off, in all senses of the phrase. As the novel starts, she is on a plush skiing vacation with Walt Klein, an ageing beau with secrets of his own. Jodie's black widow exploits tangle with loose threads from the last Grace adventure, You Are Dead: Dr Edward Crisp, who murdered five women in their early 20s. And then of course there's his formerly MIA wife, Sandy. There is almost too much for Daniel Weyman to narrate. That he does so with elegance, a nice sense of pacing and a flair for the dramatic turns this excellent thriller into an excellent audiobook. He doesn't overdo the voices, but clearly has great fun with the nasty, but oddly sympathetic Jodie.
Off to Be the Wizard
by Scott Meyer (read by Luke Daniels)
Brilliance Audio (audiobook)
3 stars
Scott Meyer's career trajectory is oh-so 21st century. He made his debut with an amusingly autobiographical web-comic called Basic Instructions which he posted on his LiveJournal in 2003. Off To Be The Wizard is the first part of a new playful series of novels called Magic 2.0. As that title suggests, there is more than a little techno-gubbins underlying the magic. Our hero Martin Banks is a bored worker drone by day, and fairly bored computer hacker by night, who stumbles onto the only secret that matters: reality as we understand it is actually a computer programme. Holy Windows 95 Batman. Banks has grandiose plans for his revelation, but winds up as a wizard in Ye Olde Medieval England – or Leadchurch. There he meets lots of like-minded geeks with magical avatars, a mentor called Philip (Meyer has a nice line in the ordinary) and more pop culture references than the Big Bang Theory. Here's another: it's The Matrix filtered through Bill and Ted's Excellent Adventure. Luke Daniels' dry, wry narration does what it can to bring out the funny in Meyer's amusing but weirdly pedantic prose. I still don't know whether the tale of how he grows three inches in height is either hilarious or boring.