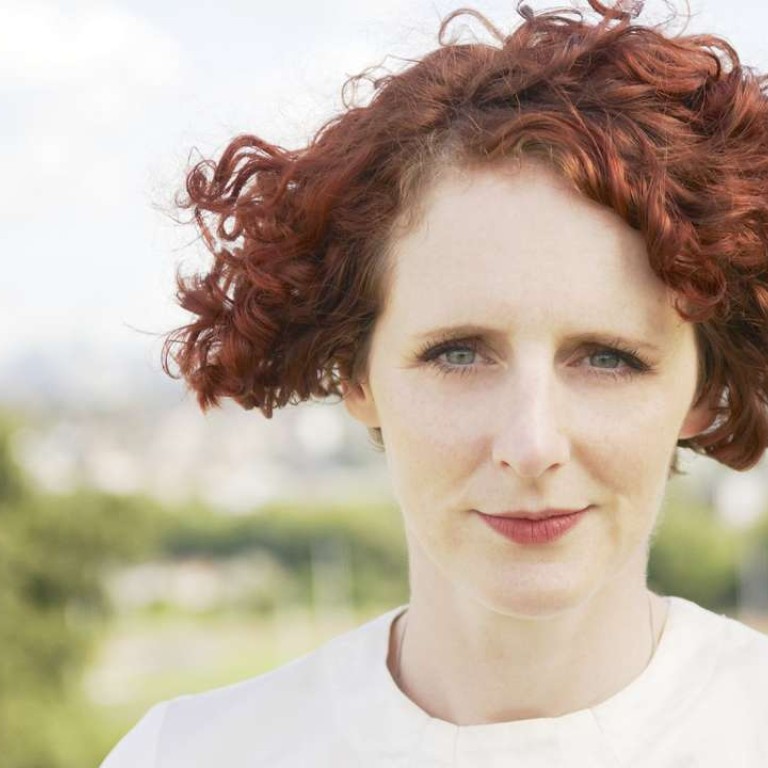 Book reviews: new fiction from Maggie O'Farrell, Louise Erdrich and Chris Morgan Jones
O'Farrell examines the dark side of love, Erdrich looks at violence, justice and redemption, and Jones creates a new private detective for the ages
This Must Be the Place
by Maggie O'Farrell (read by Thomas Judd and Penelope Rawlins)
Headline (audiobook)
4/5 stars
The Northern Irish writer Maggie O'Farrell specialises in dissecting relationships, romantic, Platonic and familial. In This Must Be the Place, she examines how one relationship can destroy others. Daniel Sullivan is a linguistic specialist who gives up everything (wife, children, home in New York) for Claudette. Claudette is, of all things, a reclusive film star who would give Thomas Pynchon a run for his money. She is prone to firing on journalists and anyone else brave enough to approach her house in Ireland. This is the stuff of a million novels. O'Farrell turns it upside down to explore how Daniel's more conventional past intrudes on his glamorous present. Wisely, O'Farrell doesn't settle for linear storytelling, but dashes back, forth and into a future for which the characters are completely unready. While Daniel dominates, we also hear from bit-part characters and even learn about Claudette through material objects auctioned after her disappearing act. There is, in short, quite a lot of work for Thomas Judd and Penelope Rawlins to do. Judd injects real but calm drama into Daniel's mid-life crisis: what has he given up to be with Claudette, and was it worth it? Rawlins matches him word for word in this brave, moving novel.
LaRose
by Louise Erdrich
Corsair (e-book)
4.5/5 stars
Louise Erdrich is one of America's most impressive and arresting writers. Many of her novels, including The Round House which won 2012's National Book Award, are set on Native American reservations, and explore the often ignored social, personal, economic and political lives of the continent's original tribes. The plot of LaRose, as often in Erdrich, circles around violence, justice and redemption. In 1999, Landreaux Iron is hunting deer when he accidentally shoots Dusty Ravich, his neighbours' son and the best friend of Landreaux's own son, LaRose, named after a long-dead forebear. Having consulted the laws of his Ojibwe tribe, he settles on an ancient solution: he and his wife hand over LaRose to the bereft Raviches. The novel proper launches from this point, as the background and repercussions of Landreaux's decision – on LaRose, the two families, and the tribe – hit home. The present mixes with the past, both recent and distant. Erdrich's prose too can float, between realism and the visionary. For instance, what the first LaRose learned from her mother: "She taught her how to leave her body when half-awake or in sleep and fly around to investigate what was happening on earth." Something similar could be said about Erdrich's wonderfully capacious imagination.
The Searcher
by Chris Morgan Jones (read by Daniel Weyman)
Mantle (audiobook)
4/5 stars
Chris Morgan Jones once worked for Kroll, the world's largest investigations company, where he specialised in all things Russian. In retrospect, it seems almost inevitable that he should become a novelist whose (new) hero, Isaac Hammer, runs a large investigations company with an interest in many things Russian. In The Searcher, to be more precise, Hammer finds himself in Tbilisi, Georgia, searching for his brilliant but erratic former employee, Ben Webster – the star of Jones' first two thrillers. Hammer, who is almost comically wealthy, elegant and capable, is suddenly an exotic fish out of water: beaten up in a riot, arrested by an aggressive police force, exiled to remote mountainous regions, and simmering in an incendiary political atmosphere. This contrast works extremely well, helped by flashbacks to Hammer's immaculate life in London, where he finds himself under investigation thanks to Webster's "break-not-bend-the-rules" mentality. What elevates The Searchers above the mass of current thrillers is Jones' graceful prose, which almost feels like an extension of its hero. His plotting is also nicely achieved, shuffling past and present to create tension, irony and a really powerful conclusion. I do hope Hammer returns. But I hope the same about Webster. Keep your eye on their creator, though. He is the real deal.