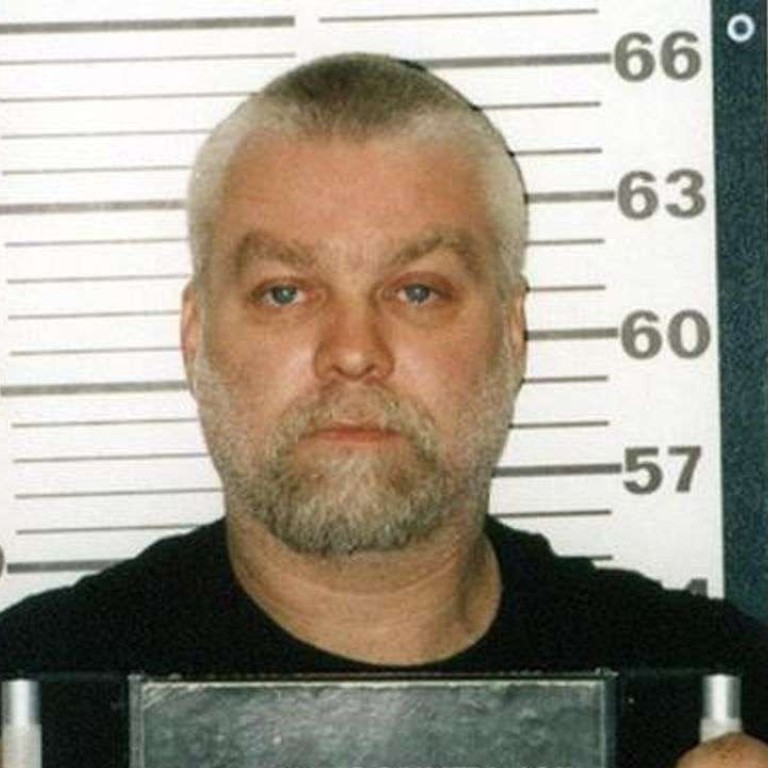 New book counters Making a Murderer claim that killer serving life in prison in US is innocent
A new book opposing the Netflix show's claim that a convicted killer serving a life sentence in the US is innocent aims to silence the increasingly loud call to set him free amid a growing social media storm
Millions who watched the Netflix series
Making a Murderer
are convinced Steven Avery was framed for the 2005 rape and murder in Wisconsin of 25-year-old photographer Teresa Halbach.
Michael Griesbach is not among them, and he's written a new book to try and counter the growing worldwide publicity about efforts to free Avery, who is serving life in prison.
"I think it is important for someone to do it," he says. "I'm in a position to push back a little bit."
Indefensible: The Missing Truth about Steven Avery, Teresa Halbach and Making a Murderer, released this month,could land Griesbach right back in the eye of the social media storm that has been swirling in the docu-series' wake, and has recently intensified.
A federal magistrate judge last month threw out the conviction of Avery's nephew, Brendan Dassey, who at 16 was found guilty of helping his uncle in the crimes, citing a manipulative interrogation and resulting confession, which he later recanted. The state attorney general's office is expected to announce soon whether it intends to retry the case.
And in late August, just days before the release of Indefensible, Avery's new attorney filed court papers seeking to retest evidence, a process she has promised will lead to a new suspect.
Griesbach, 55, an assistant district attorney in Wisconsin since 1991, was not involved in Avery's prosecution, but feels like his community, colleagues and even he personally have been wrongly buried in an avalanche of negative social media – and threats on their lives – generated by the blockbuster popularity of Making a Murderer.
Griesbach's previous book, 2014's The Innocent Killer, was a scathing critique of Manitowoc County officials whose negligent, if not malicious, investigation and prosecution of Avery for a 1985 rape resulted in his wrongful conviction. Avery spent 18 years in prison before winning release in 2003 after the real attacker was identified through DNA.
The very end of The Innocent Killer noted Avery's later conviction in the Halbach murder and didn't question its propriety. And for that, Griesbach says, fans of the Netflix series attacked him as either an "utter fool" or being "in on" framing Avery.
A particularly fierce and energetic critic orchestrated a campaign to have Making a Murderer fans flood Amazon with negative reviews of The Innocent Killer, driving its ranking down from four-plus stars to barely two. He said haters have also hijacked his Facebook page with personal attacks. He said he's prepared for more of the same as the Avery supporters hear about his new book.
Griesbach, who was interviewed extensively as part of the early reaction to Making a Murderer, said he took two months' leave from his job to revisit all the evidence and meticulously break down the documentary series, citing particular edits and omissions that leave most viewers convinced Avery was wrongly convicted, and why Griesbach thinks the outcome was correct.
He admits some of his book includes information about Avery that wasn't admissible as evidence at trial, but that is relevant outside a trial, just like Making a Murderer involves much information from outside the trial record.
He credits the Netflix series for being compelling and convincing. He said it made him start to doubt his own initial beliefs when he first watched it because it had information he didn't know, such as the video of Dassey's interrogation.
But after his recent review, Griesbach said, he's more convinced than ever of Avery's guilt, and more certain that Making a Murderer was made to promote the theory that Avery was framed. The filmmakers have said repeatedly they did not take sides, but only wanted to show and question the process.
In his new book, Griesbach recounts how he got an email from "a concerned citizen" after the series aired in December. A link took him to a blog that mentioned a woman who claimed she suspected her husband might have been involved in Halbach's murder.
After tracking down the blogger to get a name, Griesbach was surprised to learn it was a man he had prosecuted for domestic violence. The man, a German national whom Griesbach refers to with a pseudonym, lived only a few miles from Avery's scrapyard. His wife called 911 about 18 hours after Halbach's SUV was found hidden on Avery's scrapyard. She said he had beaten her. Later, she told investigators she had found some women's clothing hidden in her house, a fuel can with blood on it in the garage, and some bloody surgical gloves in her husband's toolbox.
What's more, "Wolfgang Braun" had mentioned being at a scrapyard and seeing a "stupid photographer", and when his wife first shared all this with sheriff's deputies in relation to the Halbach case, she said they were not interested.
Griesbach says he is sure that "Braun" had nothing to do with Halbach's murder, but wouldn't be surprised if Avery's new attorney, Kathleen Zellner, suggests him as the alternate suspect.
"I'm just trying, I believe, to set the record straight," he says. "It may just look like we're all just trying to make money [referring to others writing books and giving lectures related to the Avery case], but if you've worked in the system 30 years, you do care."