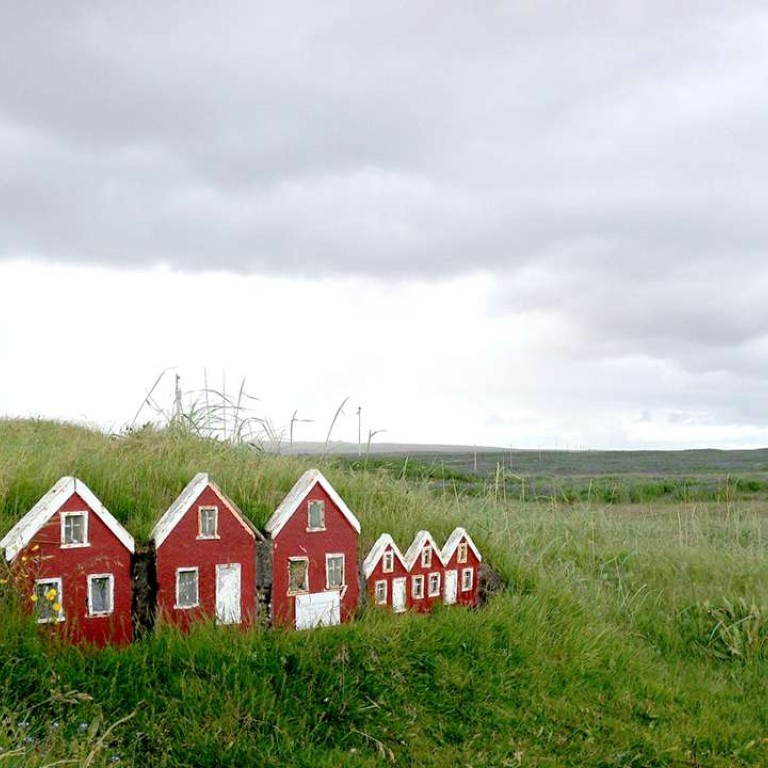 Atlas Obscura publishes guide to send curious travellers to unique places and things
Atlas Obscura is a travel website but instead of five-star resorts and luxury excursions, it focuses on weird and wonderful experiences from around the world – and now it's available in print
An elf school in Iceland. A hospital for falcons in the Middle East. A museum in Missouri for artwork made from hair.
These are the types of attractions featured on the Atlas Obscura website, a fan favourite among curiosity-seeking travellers. Now the site is bringing its geeky and magical world of wonders to the printed page.
The new
Atlas Obscura
book offers a sampling of 700 of the 10,000 curious attractions on the website,
AtlasObscura.com
, which was launched in 2009. Today it has over 5 million unique visitors a month, 12 million page views, and more than 120,000 registered users.
But it's not the type of travel site that features infinity pools, five-star hotels and tasting menus. Instead, you're more likely to find macabre historic landmarks, mysterious natural wonders or odd cultural phenomena, like the collection of plaster-cast noses at Lund University in Sweden, or Las Pozas park in Mexico, a subtropical garden filled with surrealist sculptures.
The book, released this week, is published by Workman, the company that also publishes 1,000 Places to See Before You Die. Workman is billing Atlas Obscura as a "bucket-list guide to over 700 of the most curious, unusual, off-the-beaten path destinations from around the globe". Cover blurbs include this from Lena Dunham: "Atlas Obscura may be the only thing that can still inspire me to leave my apartment."
Why take Atlas Obscura out of the virtual world and into print? "There is nothing like a book," says Dylan Thuras, who founded the site with Joshua Foer. "It's hard to explain to people exactly what Atlas Obscura is, so we just felt like it would be so nice to distil this into a beautiful, physical object and be able to hand it to someone.
"Open it at any page and hopefully it gives people a sense of joy and wonder. For me, having worked in the ephemeral medium of the internet for so long, to hold something in my hand and say this is the result of years of work, it feels satisfying."
Thuras says the process of winnowing the website's 10,000 entries down to 700 for the book was painful because so many favourites had to go, but he sees the volume "as a kind of entry point. The hope is that someone unfamiliar with what we're doing might see the book and suddenly something clicks, that the world is full of these incredible magical places."
One of Thuras' favourite entries in the book describes a handwoven bridge that he walked across in Peru. Every couple of years, villagers have to reweave the bridge using twine made from grasses. "It's this unbroken piece of cultural history that you get to walk across, with this raging river below. It's what you think of when you think of adventure."
The website is crowd-sourced and gets many more submissions than its editors can vet, but Thuras says they rarely get submissions that are off-base. Fans "really seem to understand what we're after", he says, adding that most of their followers are what he calls "adventure nerds", serious travellers who "like diving into unusual subjects, getting out there and exploring".
The company has a staff of 19 and is located in a former pencil factory in Brooklyn, New York. Revenue comes from ads and sponsored content, but Atlas Obscura has also started organising events and tours, partnering with tour guides and non-profits.
One such event offered a night of music at Green-Wood Cemetery, a sprawling 19th-century historic landmark in Brooklyn known for its landscaped grounds and ornate monuments.
Atlas Obscura is also starting to offer international tours, starting with several small group trips to Cuba this fall. But the itineraries won't be the usual top 10 hotspots found on every other tour. "We're going to Iceland in the winter, taking people to a plane wreck site on the rocks," Thuras says.