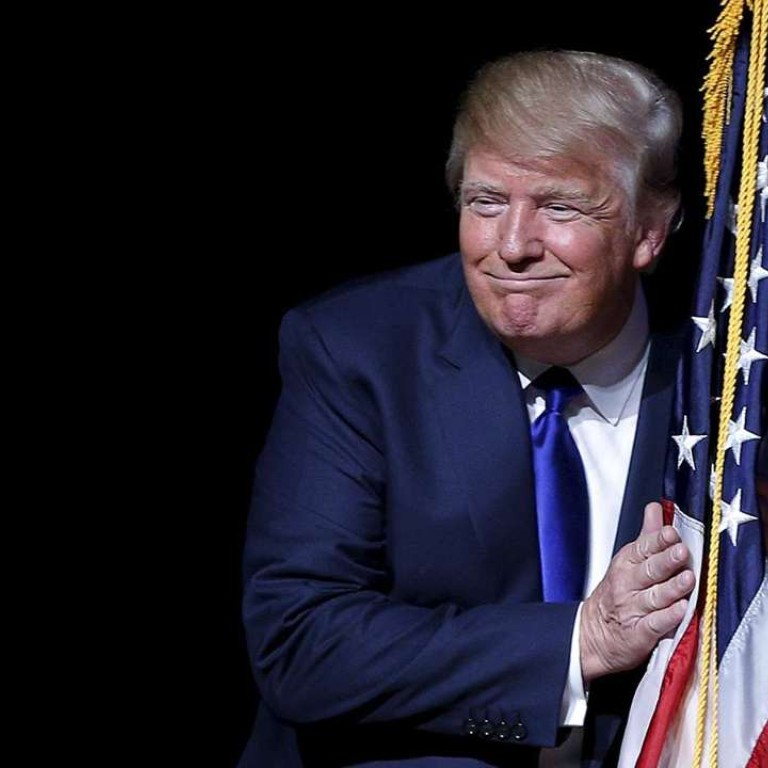 Book review: The Making of Donald Trump - a history of deceit and greed
Pulitzer Prize-winning journalist David Cay Johnston doesn't hide his bias in this book, whose stories painting the would-be US president as borderline criminal are presented in a scattershot manner
The Making of Donald Trump
by David Cay Johnston
Melville House
2 stars
Over an election season dominated by blatant flip-flops and lofty claims, there is one position that Republican presidential nominee Donald Trump has stood by firmly: he hates the media.
But his strong and often brutal disdain for reporters is surprising, given that in his four decades in the public light, no one has been able to take him down. Not a single newspaper article has prevented him from getting this close to the presidency, and for that he should be thankful.
Because Trump has quite the history – a troubled past of deceit and greed, bordering on pure criminality, that most voters know almost nothing about. His past, suited better for an HBO crime drama than a book, is detailed in David Cay Johnston's The Making of Donald Trump.
In it, The New York Times veteran shoots for the biggest takedown yet of the Republican nominee. But though it has some interesting anecdotes about the real estate celebrity he has covered for 30 years, Johnston's book is more a random collection of tales than a hard-hitting exposé.
Sure, Johnston dives into all the captivating stories, drawing on decades of interviews, court documents and public statements to paint a startling picture of the candidate's business career. There's the time Trump tried to cut an ailing blood relative out of his father's will. The time he hired illegal immigrants to knock down a department store to make way for Trump Tower, all the while failing to give them standard security equipment. And the several times he tried to dodge taxes, operating in the shade while casino regulators turned a blind eye.
The author also provides compelling but brief looks at Trump's now-defunct real estate university, his tenure as a a United States Football League owner and the alter ego he occasionally used to dupe journalists into reporting about his love life.
Told one after the other, the stories are meant to pin down Trump not as a man of great business acumen or leadership, but as a cunning con man who has a deeper history with the mob than with philanthropy, and a passion stronger for personal wealth than the greater good.
Johnston lambasts Trump repeatedly for "doing as he chooses without regard to the rules that restrict the behaviour of others", suggesting he does not have the temperament or vision to be president. He pictures a Trumpian White House as dysfunctional, led by a president with a history of corruption.
In Johnston's book, Trump's greatest enemy is himself. The author taunts Trump for complaining of a "rigged system" during the primaries, even though he once donated to Florida's attorney general while he was the subject of a potential fraud investigation.
But the stories are muddled by Johnston's bravado and are seemingly told atop a personal soapbox – and not without some cheap shots. He cites Bible verses to illuminate Trump's undesirable qualities. He uses decades-old conversations to suggest Trump doesn't understand simple financial concepts.
And he even goes as far as to compare himself to the Republican nominee, praising himself for valuing "honour" while Donald Trump values money. "Once lost, honour might never be regained; more money can always be earned," he writes.
At times, Johnston seems more concerned with being on the right side of history himself, as a Pulitzer-winning reporter, than telling the story in an effective and honest way.
Although most of Johnston's book is built on fact-based reporting, it lacks an overarching narrative that will resonate with the average voter. Particularly interesting to voters is Trump's past relationships with drug traffickers and mafia families, and all of the information is there, but it's told briefly and without focus.
And that's lucky for Trump, because what was supposed to be one of the election cycle's biggest books isn't the takedown his opponents were looking for.