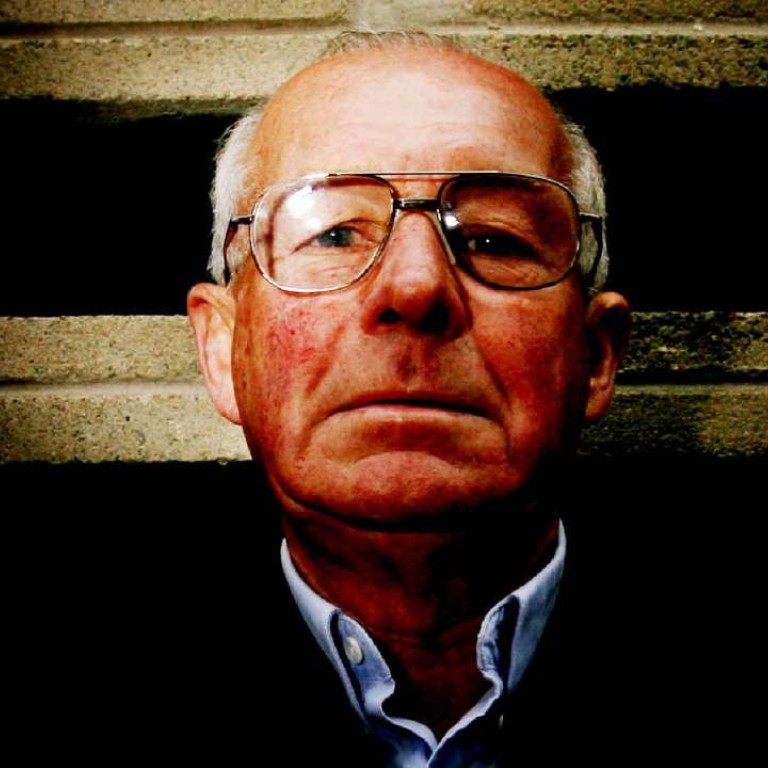 How Roger Rogerson charmed his way to become most notorious cop in Australia
In a new book, former colleague Duncan McNab chronicles how a charismatic one-time detective manipulated fellow officers and gangsters, until he was revealed as a 'vile and vicious' criminal
In 1984, Duncan McNab was a New South Wales police internal affairs investigator when a deathbed statement from undercover drug cop Michael Drury came across his boss' desk. It implicated Roger Rogerson in Drury's attempted execution at the behest of a heroin trafficker.
"Aw mate, it couldn't be Roger, he's too good a bloke," the boss said.
McNab quit the force in dismay. It would take years for the police to get serious about bringing its shiniest (though far from its only) rotten apple undone.
More than three decades later, Rogerson now stands as both the definitive figure of police corruption in Australia and also arguably the best-connected figure ever to stalk the criminal underworld.
But as McNab now recalls, Rogerson was protected in large part by his aura within the police's own ranks.
He was "utterly charming, very smart, a great conversationalist, witty, with great one-liners", says McNab, a once starry-eyed colleague who remembers how others in the New South Wales criminal investigation bureau would be drawn to Rogerson and bask in some of that reflected charisma.
McNab has now gone on to become the definitive chronicler of a life on both sides of the law that he says is likely without parallel in the English-speaking world. Reborn as an investigative journalist and author, McNab became Rogerson's unauthorised biographer with his 2006 book The Dodger. It was an unsettling enough account for its subject that Rogerson, having emerged from jail after a stint for perjury, phoned up the author.
After it was published, McNab expected never to write again of Rogerson, presuming the fallen cop would see out his days "casting a line over a dinghy and bouncing grandchildren on his lap".
He was as floored as anyone when, one Sunday evening in 2014, calls and e-mails came flooding in pointing to an astonishing final act in the Dodger's criminal career.
At the age of 73, Rogerson murdered a 20-year-old university student called Jamie Gao over a 3kg package of crystal meth, a drug deal that became a straight rip-off. Gao was born in Sydney to a Chinese family with connections to Hong Kong.
Gao was not the first drug dealer whose life Rogerson had ended with two bullets to the chest.
But the escapade would put to the sword for all time the old copper's cultivated public image as a misunderstood rogue and confirm in the eyes of the law his murderous intent.
McNab was flummoxed too by the involvement of Rogerson's unlikely partner in crime, self-styled former police whistle-blower and anti-drug/anti-paedophile/anti-corruption campaigner Glen McNamara.
"What an interesting confluence: one man who has an appalling reputation but has rehabilitated himself to genial rogue for hire, and a bloke who's supposed to be pure and downtrodden," McNab says.
"And then we bring in Jamie Gao, who's pretty much the face of what Australian criminal gangsters or wannabe gangsters look like these days: young, smart, educated, going for the big quid."
A month into the trial, McNab realised this dark new chapter for Rogerson was no epilogue to his previous biography but a new book in the begging. The book, titled Roger Rogerson and to be released on October 11, could not have been written by anyone else.
The Dodger had brought a whole new network of people who knew Rogerson out of the woodwork.
"You start meeting so many people who've had their lives trampled on by this guy, both coppers and civilians," McNab says. "So you get that very clear view this was a bloke who was completely and utterly ruthless and self-absorbed and didn't mind who he hurt to get what he wanted."
In the wake of Rogerson's arrest over the Gao murder, the flow of information quickened as "people who previously had been reticent to talk all of a sudden really started talking".
McNab uncovered one startling exception. Delving deep again into a signal event in Rogerson's past – the 1981 shooting of heroin dealer Warren Lanfranchi, which began the cop's original fall from grace – he tracked down a man believed to have witnessed the event as a teenager on the street.
The man denied any involvement but was visibly shaken. McNab took it as a measure of the enduring chilling effect of Rogerson's reputation. "I've never seen a man more terrified in my life," he says.
There are three known killings directly attributed to Rogerson: Gao and the "on duty" shootings of Lanfranchi and would-be armed robber Lawrence Byrne in 1977. But the whiff of suspicion persists that Rogerson had a hand in at least seven others.
During the Gao trial, McNamara alleged Rogerson confessed to him of complicity in the killings of heroin dealers Alan Williams and Luton Chu, as well as Lanfranchi's partner, Sallie-Anne Huckstepp. "But I suspect there are a lot more," McNab says.
The new book explores in richer detail the accounts of Rogerson's profiteering from crime while a detective, anticipating the pivotal shift in Australian criminal enterprise from armed robberies and safe breaking to drug trafficking.
New light is shed on Rogerson's link to heroin importation via Thai sex workers and trafficking in the 1980s with Melbourne criminal Dennis "Dr Death" Allen, who was believed to be involved in the killings of up to 15 people.
Crucially, McNab has produced a remarkable portrayal of Rogerson's activities in his twilight years, leading up to the murder of Gao.
Perhaps most striking is the account of Rogerson touting himself as a murderer for hire, asking for "$50k upfront, thanks very much – and don't worry, I can still fire a gun even though my knees aren't great".
McNab also reveals the hitherto unknown depth of Rogerson's ties with outlaw motorcycle gangs, his close friendship with convicted rapist, kidnapper and Bandido Arthur Loveday among others, as he sought to rekindle drug connections.
The latter-day Rogerson was a valued source of advice to criminals on how to find weaknesses in prosecutions against them, building on an already staggering range of underworld contacts.
"Crooks loved him. There was a whole coterie of men who liked Roger because Roger could do things for them," McNab says.
Rogerson also used his "influencing skills" in a multimillion-dollar civil legal dispute while doing consultant work under the auspices of other people's private investigator licences.
The latter is what brought Rogerson together with McNamara, whose own cultivated image as a former honest cop hung out to dry likewise unravels under McNab's inspection.
It was McNamara who met Gao through his own consultancy work for lawyers, when the young man was acting as a translator for a friend in strife.
The unlikely pairing culminated in Gao, through contacts with a triad gang in Hong Kong, arranging the import of 3kg of ice from mainland China. Things went fatally wrong for the naive Gao after Rogerson, waiting in the wings on the deal, conceived with McNamara a more brutal but profitable alternative.
"My view is it started out as a drug deal that became a rip off and at some point in the planning Roger said, well if it doesn't go right, we'll just top him, end of story," he says.
"The idea was quite simply the triad in Hong Kong and their enforcers would not know who Jamie Gao was selling to, so if Jamie Gao disappeared and it was done cleanly and concisely, he'd just become a disappeared person."
A source revealed to McNab that Gao's contact in Hong Kong – who helped broker introductions with the triad – later vanished.
Where things went "horribly wrong" for Rogerson was his blindness to the array of CCTV cameras that captured their meeting with Gao, McNab says. For all his criminal investigation nous, awareness of electronic surveillance was an "old Achilles heel" of Rogerson, who was caught on camera years earlier opening fake bank accounts to deposit A$110,000 in cash allegedly from a heroin deal, McNab says.
The book describes the moment Rogerson's notoriety first betrayed his link to Gao's murder. As one officer scoured through frames of CCTV vision from the storage unit, an older colleague passing by spotted a figure with a "distinctive gait".
"Shit, that's Roger!" he said.