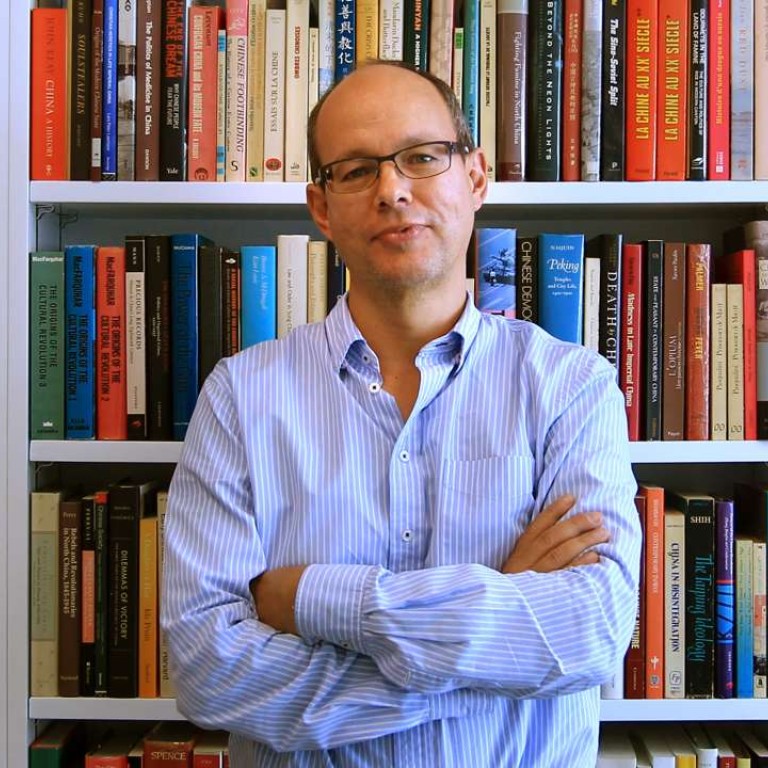 Five must-attend events at 2016 Hong Kong International Literary Festival
Festival is finally rebounding, with cheaper tickets, a focus on non-fiction and star names including Hanya Yanagihara, Adam Johnson, Hong Kong-based Frank Dikotter and Lionel Shriver
Hong Kong International Literary Festival manager Phillipa Milne is well on the way to turning the festival's fortunes around. For six years after losing the Man Investment sponsorship, the festival coasted, getting a new manager every year and slowly losing its audience and reputation, but Milne has shaken things up and brought new energy to the festival, which this year runs November 4 to 13.
This year Milne has taken the bold step of significantly reducing ticket prices to increase sales and the effect has been almost immediate. By slashing prices by 30 to 50 per cent, the tickets have been selling fast – more were sold a month ahead of the event than the total last year.
"I'm thrilled to see the difference it has made. We've seen a much greater uptake and more students signing up," says Milne.
This is a far cry from embarrassing instances in more recent years when top writers found themselves speaking in front of only a handful of people.
Milne, who is in her second year in the job, noticed that the most popular events are non-fiction ones, especially those concerning Asia, so she has put that high on the agenda. This year will see a focus on North Korea.
"North Korea is such a topical discussion at the moment, so it made sense. Also I have a personal interest in the country and have read a couple of memoirs by defectors, including The Girl with Seven Names," says Milne.
North Korean defector and human rights activist
Hyeonseo Lee
(
The Girl with Seven Names
) will be one of 19 international authors flying in for the festival. Also speaking on North Korea will be Stanford University professor Adam Johnson, who won the 2013 Pulitzer prize for
The Orphan Master's Son
.
Another of the big names is Lionel Shriver (We Need to Talk about Kevin), who will be the keynote speaker at the gala dinner. And among the 22 local authors is Hong Kong University professor Frank Dikotter, who will be speaking about his new book on the Cultural Revolution.
Perhaps less well known but certainly worth looking out for is Helen Oyeyemi, a Cambridge University graduate in her early 30s who already has five novels under her belt and was named one of Granta's best young novelists in 2013. Her story collection What Is Not Yours Is Not Yours was published in March 2016.
"Her writing is some of the best I've read in recent years. People are sometimes reluctant to go see fiction writers they aren't familiar with, but they should definitely take the risk with Helen Oyeyemi," says Milne.
It's refreshing to see such passion for books from a festival manager and bodes well for the future of the festival.
As in previous years, most of the events will be held at the Fringe Club, Kee Club and Helena May, and a new venue has been added – the Visual Arts Centre on Kennedy Road, not far from Hong Kong Park.
Here are the five events we think you shouldn't miss:
Adam Johnson
Johnson's 2013 novel set in modern North Korea, The Orphan Master's Son, won the Pulitzer Prize for Fiction and catapulted the Stanford University professor into the international spotlight. Based on seven years of research and one visit to the country, he says he felt compelled to write the novel and give a voice to Koreans. He will appear at two events.
North Korea in Fiction, Nov 12, 2-3pm, Fringe Club, HK$140
Should We Visit North Korea, panel discussion, Nov 12, 5-6pm, Fringe Club, HK$125
Hanya Yanagihara
One of the most popular authors at this year's festival, the American novelist wowed readers with her no-holds-barred second novel, A little Life. The 720-page work follows four friends from college through to middle age. It scored the gong for the Kirkus Prize in Fiction and was nominated for the Man Booker prize last year. It's a remarkable novel and Yanagihara is perhaps the "it" writer of the festival.
Hanya Yanagihara: A Little Life, Nov 5, 3.30-4.30pm, Fringe Club, HK$140
The Evolution of Ideas, panel discussion with Yanagihara, Hayley Madden, Manchul Kim and Westerhoff, Nov 7, 8-9pm, Visual Arts Centre, HK$125
Hyeonseo Lee
In 1997, as a teenager, Hyeonseo Lee fulfilled a fortune teller's prophesy by defecting from North Korea, but she soon found that life outside the Hermit Kingdom presented its own challenges. Her bestselling memoir, The Girl With Seven Names, is an account of her escape and also a story about her coming of age, education and determination to rebuild her life, first in China and then in South Korea. Her book has been published in more than 20 countries and her TED Talk has been viewed more than eight million times.
Hyeonseo Lee: The Girl With Seven Names, Nov 6, 6-7.30pm, University of Hong Kong, HK$140
Lionel Shriver
The festival's headline author and keynote speaker at the gala dinner is not known for shying away from hot topics. The author of the shocking 2003 bestseller We Need To Talk About Kevin, about a high school shooting, has also written about the obesity crisis, the health care system and most recently in The Mandibles: A Family 2029-2047, an imagined devastating economic crash in the US.
An Evening with Lionel Shriver: The Festival Gala Dinner, Nov 4, 8-11pm, American Club, HK$1,500
Lionel Shriver in Conversation, Nov 6, 4-5.30pm, Visual Arts Centre, HK$140
Omar Musa
This Australian-Malaysian rapper, author and slam poet was named as one of The Sydney Morning Herald's best young Australian novelists in 2015. He has been open about the challenges of being raised a Muslim with Irish-Malaysian heritage in Australia. He will speak about these difficulties and the issues of class, race and identity and how they fuel his writing. He will speak before an open mic session at the popular Peel Street Poetry night.
Omar Musa And The Peel Street Poets, Nov 9, 8-10pm, Orange Peel, free
Omar Musa In Conversation, Nov , 8-9pm, Visual Arts Centre, HK$125