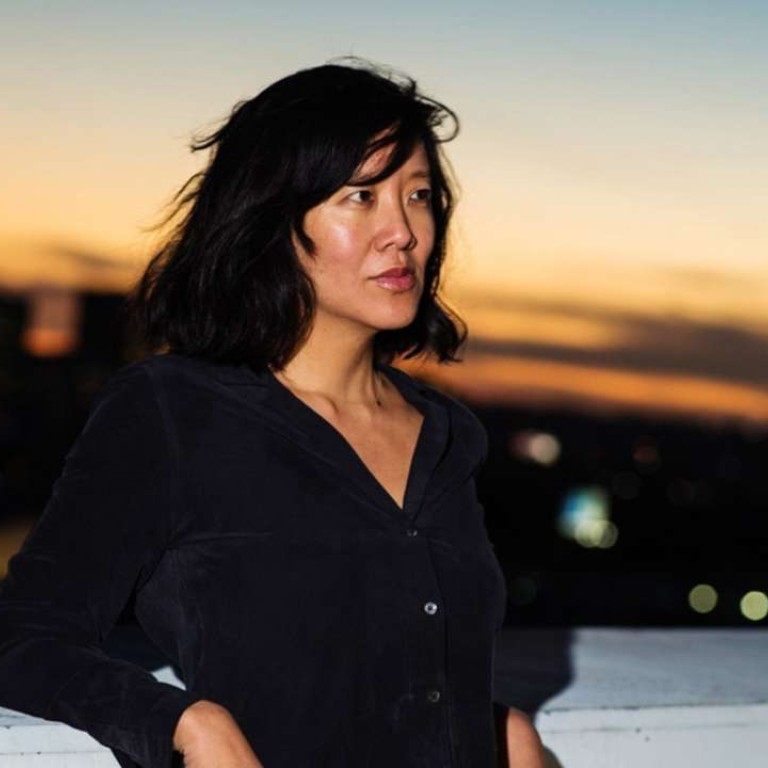 Book review: The Wangs vs. the World dazzles with its charm and confidence
This humorous road-trip story refreshingly breaks every unwritten rule of the Asian-American family saga in a high-energy read
The Wangs vs. the World
by Jade Chang
Houghton Mifflin Harcourt
4 stars
Following in the tradition of the comic road-trip novel, The Wangs vs. the World is jam-packed with misadventures and unplanned excursions as the Wang family crisscrosses the United States in their increasingly crowded vintage station wagon.
But that's where adherence to any sort of literary tradition ends. Jade Chang's firecracker of a debut knowingly and refreshingly breaks every unwritten rule of the Asian-American family saga, making for a blistering, high-energy read that's worthy of its pre-publication hype.
From the opening pages, we know Charles Wang isn't the usual immigrant patriarch. He's no supplicant to the ideal of an American dream ("Al Gore think he invent internet, America think they invent American Dream!"), and in true Trumpian fashion, built his cosmetics empire by bending that so-called American dream to his own will, flouting regulations and following his greed to a life of Bel-Air mansions and US$10,000-per-plate charity dinners. His predatory instincts serve him well until the Great Recession of 2008, which puts an abrupt end to his winning streak and leaves him with less than nothing.
After hitting financial rock bottom, Charles pulls his youngest daughter, Grace, an aspiring fashion blogger, from boarding school and his wannabe stand-up comedian son, Andrew, from college. Against their wishes, he drives them and his icy second wife, Barbra, off to the Catskills, where his oldest daughter, Saina, is in hiding after a glorious flame-out made her a pariah of the Manhattan art scene.
The trip gives the family an opportunity to reckon with their new reality, which will no longer include the temperature-controlled closets and unlimited Hermès scarves that they're used to; it also gives Charles a chance to dream up his next scheme, which involves returning to China to reclaim the land his ancestors ceded to the communists.
If that sounds like an overloaded premise, it is. Like the Wang's car, the novel is stuffed to capacity and prone to random detours, yet its contents always yield interesting surprises. Chang is a true maximalist, shifting perspectives from chapter to chapter, skipping around the country and the globe, and skewering several different subcultures, such as the contemporary art scene, the beauty industry, and the worlds of stand-up comedy, journalism, academia and finance.
By dipping into these different niches, Chang arrives at a rather dark vision of the real American dream – one in which the winners win by trading on illusion rather than substance and are inevitably taken down by a combination of cruel fate and their own unruly egos. The Wangs, right or wrong, are furious about how all of this has gone down, and it's that anger, peppered with some much-needed self-reflection, that fuels their coast-to-coast journey to redemption.
For the most part, Chang spares us the sentimental bonding moments that are typical of family road trip novels, but it's easy to imagine The Wangs adapted into a quirky indie film like Little Miss Sunshine (if, that is, Hollywood ever figures out how to cast Asian-American actors for Asian-American roles).
Chang has a way with comedic set pieces, including a hilarious moment between Andrew and a squirt of ketchup, a father-daughter mission to steal a laptop and a histrionic screed against American financial institutions delivered by an unhinged economics professor. The pure quantity of incident and subplot that Chang pelts you with can be disorienting, and a number of her authorial risks don't pay off – a few unnecessary chapters are devoted to the perspective of the family station wagon itself – but Chang's debut swings for the fences, and even when it's a little too much, it dazzles with its uniquely American charm and confidence.