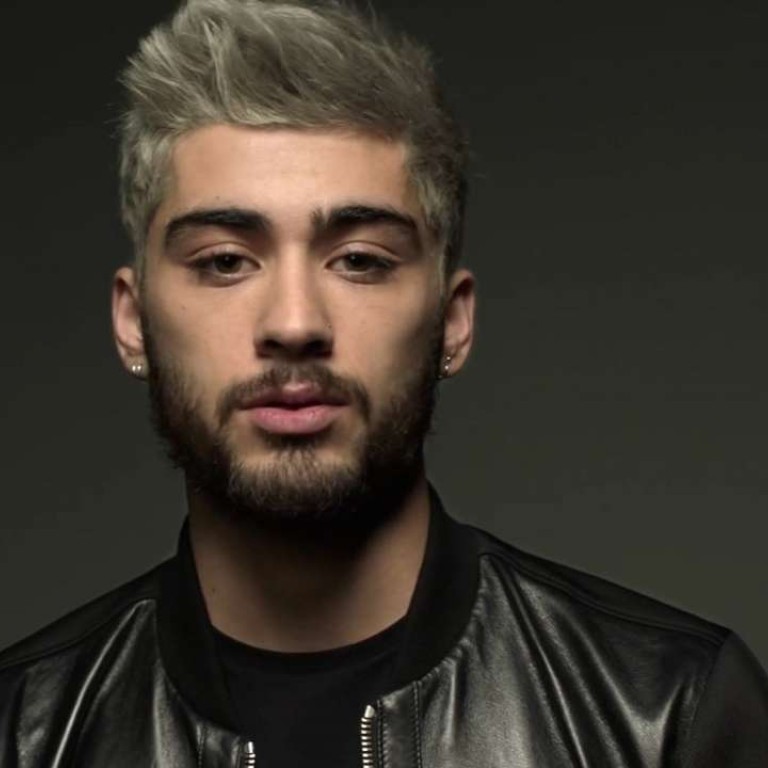 Zayn Malik opens up about his eating disorder, anxiety and One Direction
In new biography, 23-year-old singer looks back on his tumultuous time with mega boy band and how he overcame the fear and pressure of striking out on his own
Since he left One Direction, Zayn Malik has been public with his battle with anxiety. But the singer also says he was struggling with even more behind-the-scenes – a possible eating disorder.
Malik made the revelation in his new autobiography Zayn, released this week.
"When I look back at the images of myself from around November 2014, before the final tour, I can see how ill I was," the 23-year-old writes in the book, calling it an "eating disorder".
In an interview, Malik says that he was so busy on the road, he would forget to eat.
"I realised that I wasn't eating as much just down to the amount of work that we were doing ... our schedule was kind of crazy so we were all over the place," he says.
"It was just more down to losing track of, you know, actually eating and being super busy and getting caught up with other things that 17- or 18-year-olds do, which normally entails them going out, drinking or partying, so it was a mixture of everything."
However, looking back on it now, he downplays the seriousness of it all: "I don't think I ever had an eating disorder. I was never diagnosed with one of them." Explaining that he would miss meals while in One Direction, he is now better at managing his eating: "I'm a bit older and a bit more wiser."
In the book, his prologue is dedicated to the band and the phenomenal success they achieved in a short time – selling out stadiums around the world, winning countless awards, launching back-to-back hits and platinum-plus albums.
"I'm massively grateful for the opportunity to be in that group," he says of the pop group, formed in 2010 on The X Factor in the UK. "It was a wicked part of my life."
Still, he bolted from the group because he felt lost and needed time to collect his thoughts. He yearned to sing songs in a different style and write his own lyrics. "What you've got to understand is that none of us really had much say in the music," he writes.
When asked if he's still friends with his former bandmates, he says: "Yeah we're talking – some of us are."
Has he heard Niall Horan's solo single? "I have, yes," he says. "Yeah, it's cool."
Malik's solo album, Mind of Mine, was released earlier this year and veered into more R&B territory. It topped many charts, but he wasn't prepared for solo stardom, even cancelling performances because he said he was too anxious. In June, he bowed out of a performance in London at the Wembley Arena, where he previously performed with One Direction.
"I felt sick. I couldn't breathe," he writes about the morning of the show. "The idea totally freaked me out and I was paralysed with anxiety."
The singer said he is now able to cope with it, though he declined to offer specifics. "I don't really disclose that information, like publicly, what I do to manage certain things, but I do the things that are required," he says.
While he details some of his difficulties in the book, don't expect a juicy tell-all: he rarely mentions former fiancee, Little Mix member Perrie Edwards, and doesn't talk about current girlfriend Gigi Hadid.
Still, there are some insights for Zayn fans: he writes that if he wasn't a singer, he would have probably gone to college to study English or worked as a songwriter and producer for other artists.
As he reflected on his time in One Direction and leaving the group, then releasing his own album and No1 hit, Pillowtalk, Malik says he's happy.
"I'm great at the moment," he says from Los Angeles. "The anxiety obviously came from just [the] performance aspect of things, just not really understanding what that was going to be like as a solo performer and just being apprehensive, as anybody is going into something new."
He also feels that being in One Direction was a juggernaut he couldn't quite handle.
"That machine was already going, it was at 100 miles per hour and it was harder to get off that machine," he says. "I'm controlling this one."