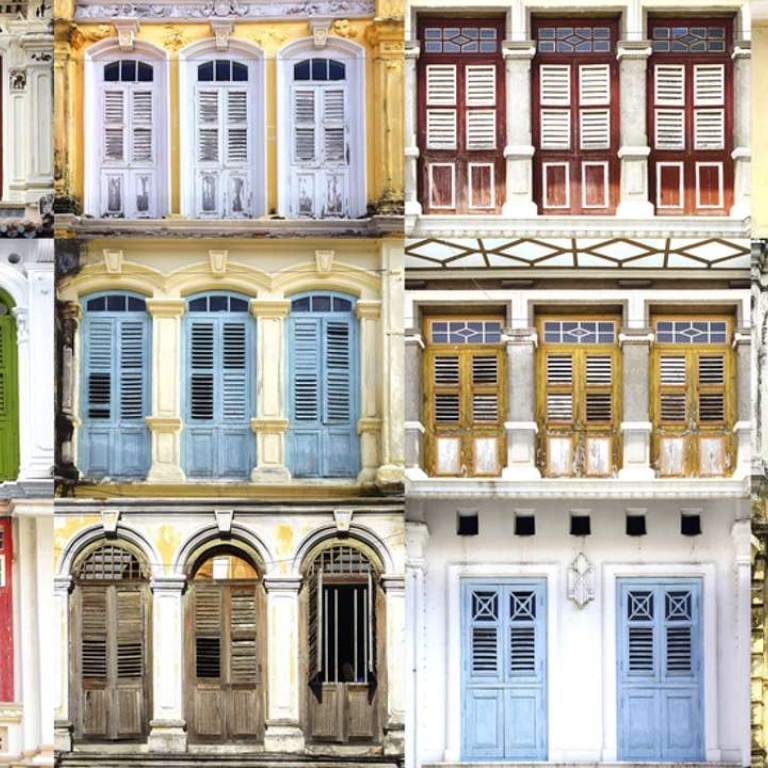 How Malaysian Chinese author Selina Siak turned cancer experience into catalyst for her creativity
Siak drew from her own life and her family story for her debut novel, The Woman Who Breathed Two Worlds, after battle with illness left her at her 'lowest point'
Malaysian Chinese author Selina Siak Chin Yoke began writing her debut novel as a matter of survival. In 2009, she'd undergone two cycles of aggressive chemotherapy to treat breast cancer and was expecting to start feeling better, but instead her world collapsed around her.
"As soon as I stopped going every two weeks for chemo, stopped seeing my doctors regularly, I felt as if my support system had been cut off. I was at the lowest point ever and I knew I had to pull myself out, but I didn't know how," Siak says from her home in London.
Face to face with severe depression for the first time in her life, Siak began writing short stories out of desperation. Buoyed by encouraging feedback from an editor acquaintance, Siak remembered a dream she once had about writing a novel based on the life of her great-grandmother and decided to throw herself into the project.
Siak wasn't looking to become a full-time writer, but the success of that first project, The Woman Who Breathed Two Worlds, which was published in November, and the critical acclaim mean she is embarking on her fourth career.
The novel is about Chye Hoon, a rebellious young Malaysian Chinese girl who wants to attend school like her brother, but instead must learn to accept her destiny as a cook. She marries a Chinese man and has 10 children with him, but a twist of fate forces her to turn to her entrepreneurial and cooking skills, and set up a business making and selling kueh, local desserts.
Siak's life has been very different from that of her protagonist, but she does seem to share that rebellious streak. She was born and raised in Malaysia and aged 15 went to boarding school in Kent – and here Siak drops that she was in the same year as the wife of Prince Edward, then Sophie Rhys-Jones. ("We knew each other, she was a very nice person.") Her favourite subjects at school were maths and physics.
"If you knew how to do your calculations you could get 100 per cent. In English there was no way you could get 100 per cent – as soon as you wrote a full sentence marks were taken off," she says.
That competitive academic streak was fostered in her early childhood ("I've always had to deal with pressure – that was part of school culture in Malaysia. I think it's what has allowed me to cope with it as an adult."). So it should come as no surprise that she wanted to do her A Levels in one year. When the headmistress refused, Siak found herself a good crammer in Oxford.
"In a Malaysian Chinese family you're expected to be a doctor, engineer or lawyer – I was a bit squeamish so I knew I couldn't be a doctor and the others didn't appeal," she says.
Instead, she did an undergraduate degree in physics and then, to prove her father wrong, she went on and did a PhD in condensed matter theory. "What spurred me on was sexism on the part of my father. He said I should forget my fanciful dreams because in his mind only boys did physics," she says.
Siak is nothing if not determined and after her PhD did a two-year research fellowship at St Catherine's College in Oxford before deciding life as a theoretical physicist was not for her. She embarked on a second career as an investment banker at Goldman Sachs. She was already used to working under pressure and long hours seemed a fair exchange for the generous salary.
"I think I fitted into the culture quite nicely. Goldman bankers are probably a bit obsessive, there's no problem with that," she says.
After 10 years in banking she felt unwell and went to the doctor – and was diagnosed with a benign brain tumour.
"Looking back now, pressure never helps and it comes out in people in different ways. I told myself that if I had another critical illness I would change my lifestyle dramatically," she says.
That brain tumour marked another career change and she jumped to the other side of banking, to trading, where she would have more control over her work hours. It was a good fit – she used her academic background to construct a model to use for trading. Until eight years later, in 2009, she got the big wake-up call: cancer.
"So many people who recover from cancer take up some form of art – pottery, sculpture, painting – you are focused on something else and it takes you outside of yourself," she says.
Siak wrote quickly, completing the 150,000-word manuscript in a year and spending another year editing it. The story begins in 1878 and the novel's pace is deliberately slow and meandering, to match the pace of life at that time.
She got lucky, finding an agent in New York, Thomas Colchie, who specialises in representing international authors. He thought it would resonate well with American readers.
"The book is multilayered – you don't have to know about Malaysia, it's accessible. Malaysia is quite complex – different races, languages and dialects – I wanted to convey that and not lose the reader who has never been, but also make sure that the Malaysian reading it wasn't bored. That was the challenge," she says.
Siak enjoys a challenge, but she no longer applies the Goldman Sachs work hours ethic to her literary life. She gets up relatively leisurely and then begins writing.
"My partner has a habit of wanting to share, but I've told her she isn't allowed to speak to me until 3pm. Once I stop, even for a few minutes, the writing spell is broken. It was difficult at first, but now she understands," says Siak.
Although inspired by her grandmother, the story is largely fiction, but all historical facts have been painstakingly researched. She began by interviewing members of her family and anyone who would talk to her about what they knew about life in the late 1800s. From there she went to the National Archives both in Kuala Lumpur and Singapore and sifted through thousands of files and then checked facts online. And then she ate, a lot, because the book is filled with references to food, cooking and recipes.
"Writing the book was an incredible journey and very healing," she says.