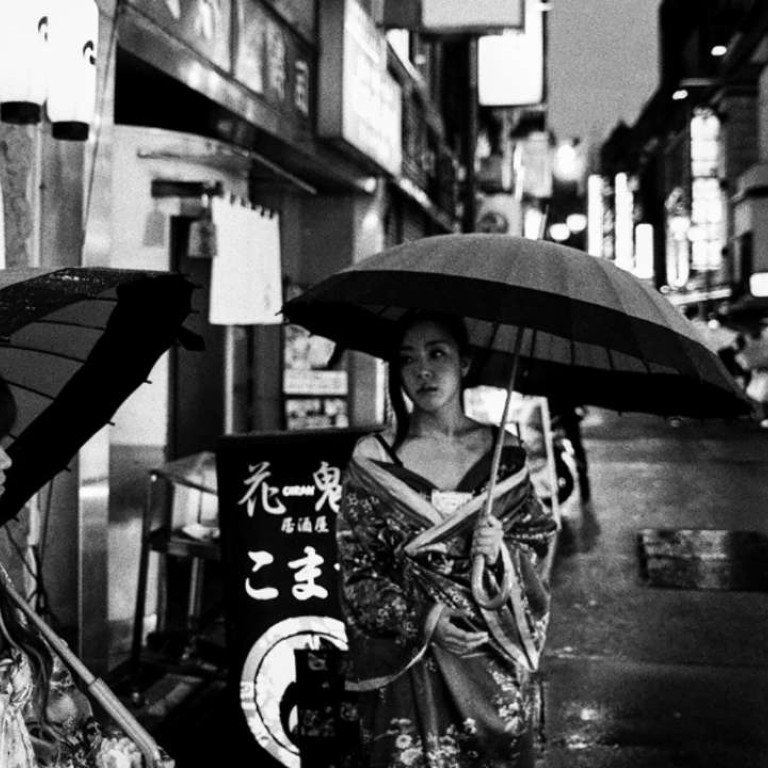 Hong Kong photographer Paul Bradshaw's new book captures Tokyo in a different light
From yakitori bars to street processions, the black-and-white images highlight why Japan's capital is one of Bradshaw's favourite cities
Tokyo's unique status as a city where ancient traditions collide with a playful form of retro-futurism is explored in a new photo book by Hong Kong-based photographer Paul Bradshaw.
The book, simply titled
Tokyo
, was recently published in a limited series of 100 signed and numbered copies, and features 74 black-and-white images that shy away from the brightly coloured, postcard-style images often used to represent the city.
"Tokyo is one of my favourite cities and I was keen to produce a series of photos exploring what makes it such a special place," says Bradshaw, who hails from York in the UK. "The mixture of different cultural elements and influences in Japan's capital city seems to have produced a style which is unique to itself.
"I was particularly drawn to the tiny yakitori restaurants and bars that are clustered together in the alleys and archways around some of the main train stations. The people who frequented these places were especially interesting – once they left the main streets and entered these tucked-away areas they seemed to let their guard down, relax and become happy.
"It felt as though each of these small pockets of hospitality provided a sense of community within the otherwise anonymous lifestyle of the vast metropolis."
Tokyo
recently received two prizes at the Hong Kong Print Awards. For more information, visit
http://www.paul-bradshaw.com/books