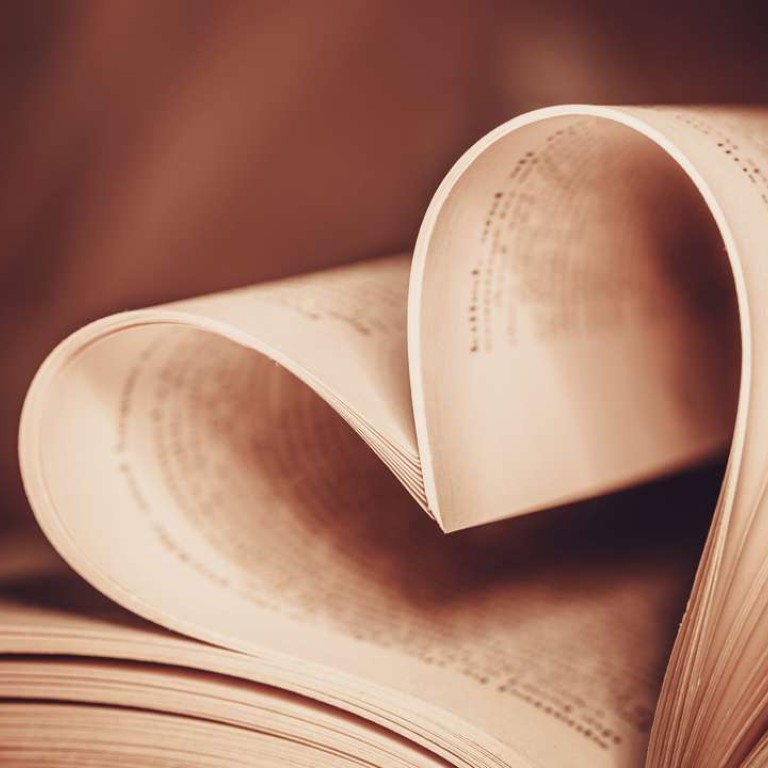 The agony and the ecstasy: 10 authentic romances in literature from around the world
With Valentine's Day around the corner, it's easy to get swept away with an idealised vision of love, but these books give a genuine sense of how passion is lived and often lost in the real world
When people recommend love stories to girls, more often than not they're cosy, undemanding books, so transparent you can see the outline of the plot just by flicking through the pages. These are books you could never lose yourself in, which never really get under your skin and instead just leave you feeling sluggish.
Limp, sparkly books with sparkly covers. Mills and Baloney. Their love stories have nothing to do with the ones we actually live. They tell of affairs that begin badly, end well and last forever. But the memory of the book, once the final page is turned, fizzles out more quickly than the briefest of passions.
Here are 10 books that give superb accounts of authentic romance – in brief encounters, and also in shared lives. They may be the subject of the whole book or story, or perhaps they are just a moment in the narrative. These encounters are sometimes extraordinary, sometimes ordinary, but never bland: they're anti-baloney.
1. Death in Venice by Thomas Mann
In search of beauty, an ageing writer falls in love with a teenage boy. As he tracks the boy's movements through the streets of Venice, the writer tells himself he is only extrapolating his artistic research. But his goal is as ineffable as it is ephemeral and only death will be there to greet him when he reaches it.
2. Be Mine by Laura Kasischke
Sherry, married and in her 40s, receives an anonymous Valentine's Day card with the message "Be Mine". Kasischke gives us a minute portrayal of an American reality in which everything, including desire, seems perfectly ordered. She pushes her characters, ordinary people, to the point where their destiny is overturned. We watch as the superficial order is stripped away and they lose control of their lives.
3. The Wake of Forgiveness by Bruce Machart
Machart draws us into a family saga set in the vast expanses of Texas between 1895 and 1924, in which four boys confront their father's coldness and violence. In the midst of these harsh, wonderfully described lives, an all-consuming love is born during a horse race: in the driving rain, the meeting of bodies between horse and rider is echoed in the meeting of bodies between a man and a woman.
4. Sounds by Vladimir Nabokov (translated by Dmitri Nabokov)
In this brief story – one of Nabokov's first published pieces – the narrator describes the end of a love affair in poignant and delicate detail. Yet the story is also, and fundamentally, about the author's sensuous relationship with nature, which he identifies with Russia and therefore also with his childhood.
5. Where the Sea Used to Be by Rick Bass
In a tiny Montana village, life revolves around the bar and the general store. Mel is the daughter of Dudley, a rich, tyrannical geologist. Wallis arrives at the beginning of winter. Bass weaves a many-faceted narrative in which Mel and Wallis' relationship takes root, grows and blossoms. There's a wonderful nocturnal scene in which Mel, on skis, carries Wallis on her back through the snowy forest.
6. Hotel Iris by Yoko Ogawa
In spare and finely nuanced writing, Ogawa describes the unexpected relationship between a rather ordinary young girl and an elegant older man, a solitary and wayward intellectual who will lead his young protege into a highly unusual sexual initiation, pushing her to the very limits of what she can bear. Switching skilfully between scenes of S&M sex and everyday routine, Ogawa engages her readers in a novel that's both clever and disturbing.
7. The Little Mermaid by Hans Christian Andersen
There's no right or wrong age to read – and relive – the most beautiful and appalling love stories. During her brief sojourn on solid ground, the day of her 15th birthday, the little mermaid meets a man. Out of love for him, she agrees to give up her tongue to a witch and to have her tail split in two and transformed into a pair of legs. This causes her dreadful pain, "as if she were stepping on sharp knives". Agonised anew with every step she takes, the mermaid's pain feels all the crueller when her beloved, charmed by the mute little mermaid for a while, decides to marry someone else
8. The Possession by Annie Ernaux
Having walked away from a man, then learned that he walked straight into another woman's bed, the narrator is overtaken by a devastating fit of jealousy. Beginning with the most ordinary event, Ernaux plots the incursion of the strange, absurd and consuming sentiment that is jealousy. For it is jealousy that drives the narrator into ever more undignified and ridiculous reactions, all minutely described, as if this machine once set in motion can never be stopped again.
9. Beware of Pity by Stefan Zweig (translated by Anthea Bell)
On the eve of the first world war, a poor young officer garrisoned in a small Austrian village is filled with pity for a rich young heiress who misinterprets his attentions. This misunderstanding sucks her into an unrequited passion. Years later, the officer tells the story of the trap into which his irreconcilable feelings led him, giving us a novel that's subtly disturbing.
10. A Balcony in the Forest by Julien Gracq
Deep in the Ardennes at the beginning of the second world war, before any fighting has started, Lieutenant Grange takes up his position at a solitary outpost: a little, tumbledown house in the immense forest. One night he meets Mona: there follows a brief, timeless, sensual happiness, quickly crushed by history. Mona is constantly changing: child-fairy, unicorn, sprite, witch, meadow, stream, rock, rain, waterfall, melting ice, ray of light. In Grange's imagination, she merges with the forest itself.