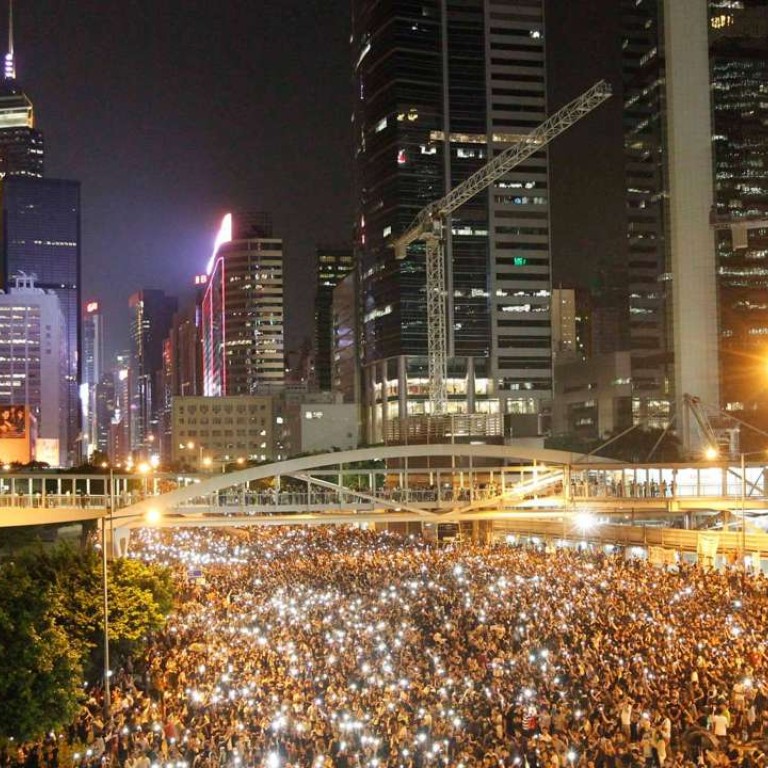 Review
Yellow-tinged projections of Hong Kong's future mark a return to form for Hong Kong Writers Circle
Floods swamping Kowloon Tong, robots replacing domestic helpers, the Great Smog of 2024, an ominous knock on the door - Hong Kong Future Perfect is an entertaining collection of satirical short stories by city writers
Hong Kong Writers Circle
Various writers, edited by Peter Humphreys and Elizabeth Solomon
4.5 stars
Riots in Mong Kok; improper oaths in the Legislative Council; and a police rally in Kowloon Tong. Donald Tsang Yam-kuen joining his ex-chief secretary Rafael Hui Si-yan in Stanley Prison. These events would have seemed far-fetched a few years ago, but having witnessed them, many Hongkongers must be wondering what is happening to their city, and what's still to come. The Hong Kong Writers Circle addresses these questions with a set of fascinating, and timely, visions of the near future in its 12th annual anthology of themed short stories, Hong Kong Future Perfect.
The 80-strong group needed a boost after last year's lacklustre Tales of Two Cities, a prim short-story collaboration with the Singapore Writers Group, and the 248-page volume is its most entertaining collection yet, and maybe for a shot in the arm for English-language literature in Hong Kong. The writers' circle has returned to its inclusive, creative roots, and the imagination of its 20 contributors bursts from every line.
The first story begins in the past, and too slowly: Jason Y. Ng's dawdling, indulgent Future, Arriving attempts to portray one family's relationship with Hong Kong. The lawyer shows an eye for family relationships on handover night, and in a more memorable second story, Future, Departing, reveals fascinating aspects of Hong Kong life beyond the Great Smog of 2024. A more rigorous editor would have reduced his first story to a single page and merged it with the second to produce a taut and more powerful narrative.
James Tam's Dreams of Utopia would have made a better opening story. Tightly written and with snappy dialogue, his colourful story portrays Cupid, a bored lawyer in a sexless marriage who befriends protesters to impress his dream lover. In one of the book's most memorable moments, Tam captures and maybe mocks the mood of the streets as his hero "loitered in the Occupy Central site to watch protesters sing, play mahjong, chant slogans or disappear inside the tents in pairs".
Hong Kong-born journalist Jane Wallis reveals a knowledge of robotics and portrays Hongkongers'
materialism and clunky personal relationships in her entertaining Latest Model, which describes the household routines and fate of a sixth-generation Automated MenialActivities Helper, HC988.
In Colony, Nathan Lauer likens the future Hong Kong to a penal colony "plantation" of "many queues" and "limited space", and then cleverly reveals its "slaves" aren't only the poor.
In Cold Comfort, Joy Al-Sofi creatively describes the anarchy of a post-flood Hong Kong, where helicopters distribute food from Taipei and the sea rages over Waterloo Road. Having set a vivid backdrop, the author builds empathy for a 60-year-old grandfather with endearing family dialogue, and then creates a memorable ending.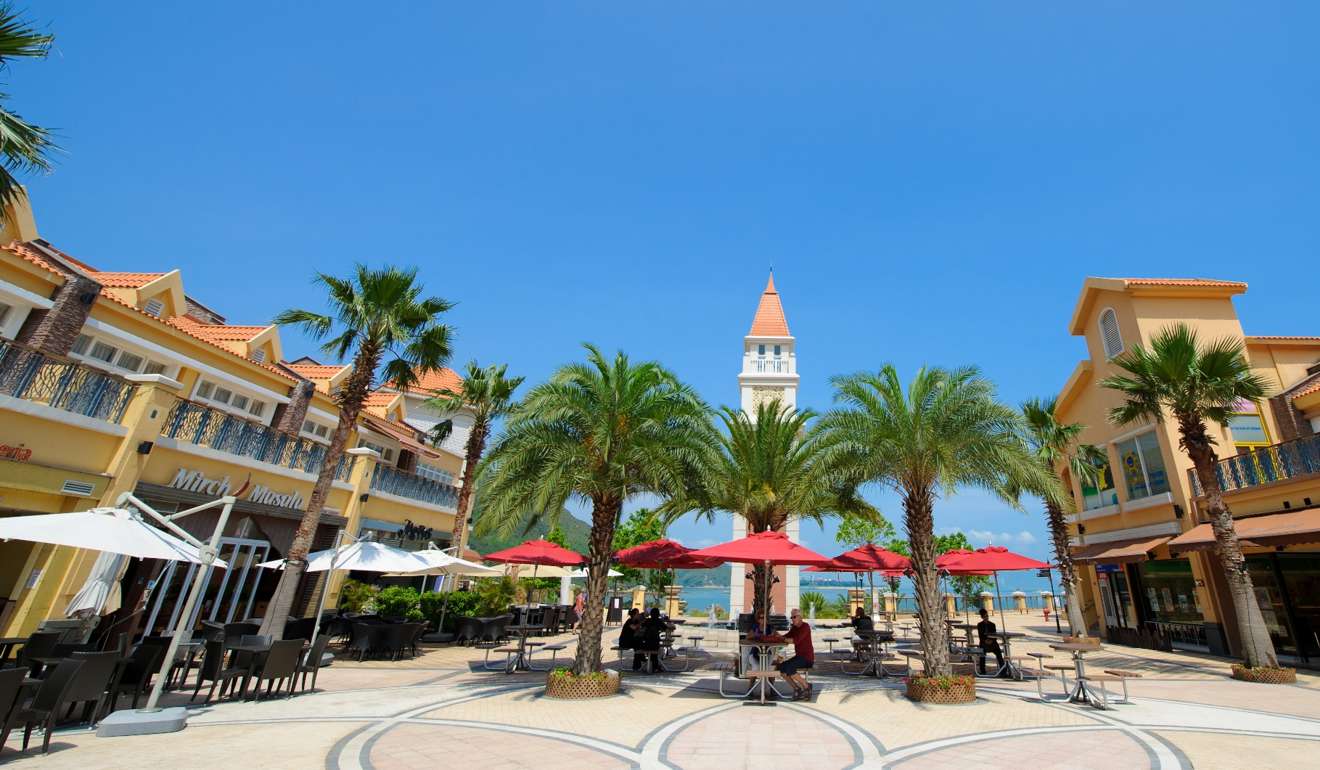 Some contributors adapt current expatriate lifestyles to the future. In Looting the Looters, Laura Ruggeri uses an engaging conversational style to describe her heroine's last day at work and a strategic relationship in a consortium-run Hong Kong.
Michele K. Morollo's Liberty Exchange is probably the anthology's most entertaining story, as it reveals the evolution of expatriate hedonism in an increasingly repressive city. She recalls the demolition of the IFC in 2026; the "infamous" Rugby Sevens two years later; and the effect of the lifting of an alcohol ban in elitist, anything-goes Discovery Bay. Having set a convincing scene, Morollo then embarks on an escapist encounter with a hint of Friday night, Pier 3 exuberance. She writes: "Even without a trip to the bar or liquor store, something happened to people once they were in Discovery Bay, and it began on the ferry as it glided over the strip of sea."
Yellow-umbrella comments tinge a volume lacking blue-ribbon balance. In Twenty-three, a knock on the door changes George Chui's life and reveals Chris Maden's curt, often ironic study of oppression. Elizabeth Solomon's The Help reveals the bond on Lamma between the "hybrid", mixed-race Lily and her Filipino domestic helper Rosa, who is about to be repatriated and replaced by a robot. As Lily leaves the island, Rosa says Hongkongers have the future they deserve. "Greed got the better of them," she says. "The people gave up their independence in return for the promise of wealth. Look at them now."
Hong Kong Future Perfect is a fine, thought-provoking read, and its down-to-earth approach should earn it a welcome in Hong Kong's literary world. The way the stories flow is a triumph for its editors, Elizabeth Solomon and Peter Humphreys, the circle's chairman. The sign-off on their introduction to the volume, "Peter and Elizabeth", also suggests the circle is less luvvy and more fun again.
English literature in Hong Kong is looking up.