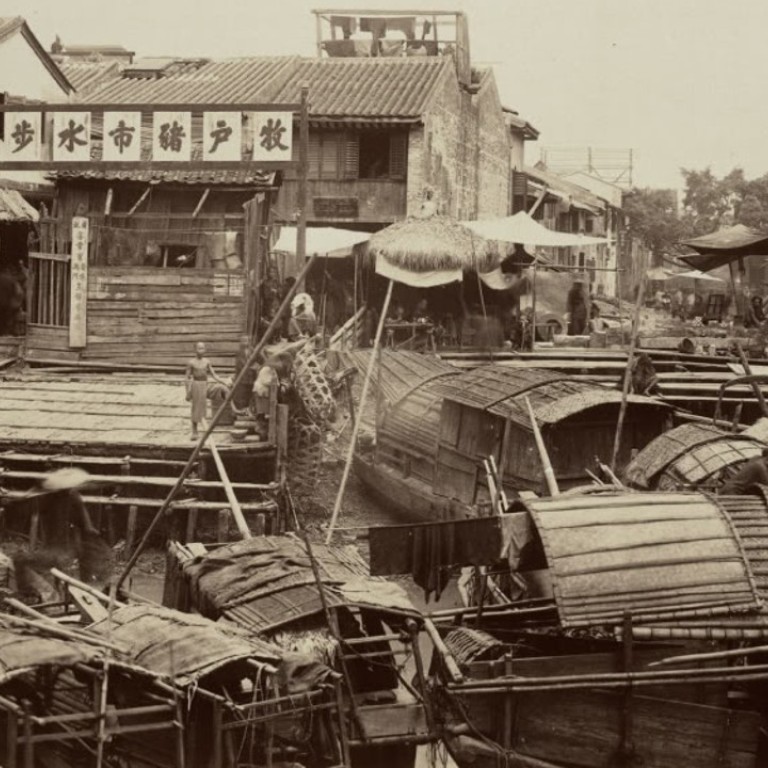 Review

|
Book review: In the Land of Pagodas – Canton and Hong Kong through the eyes of a 19th century French charmer
Turn-of-the century memoir has been enhanced by co-editorswith detailed footnotes about the author's vivid accounts of places including colonial Hong Kong and Shanghai with its then-300-strong French community
In the Land of Pagodas: A Classic Account of Travel in Hong Kong, Macao, Shanghai, Hubei, Hunan and Guizhou
by Alfred Raquez (edited and translated by William L. Gibson and Paul Bruthiaux)
Nordic Institute of Asian Studies
4 stars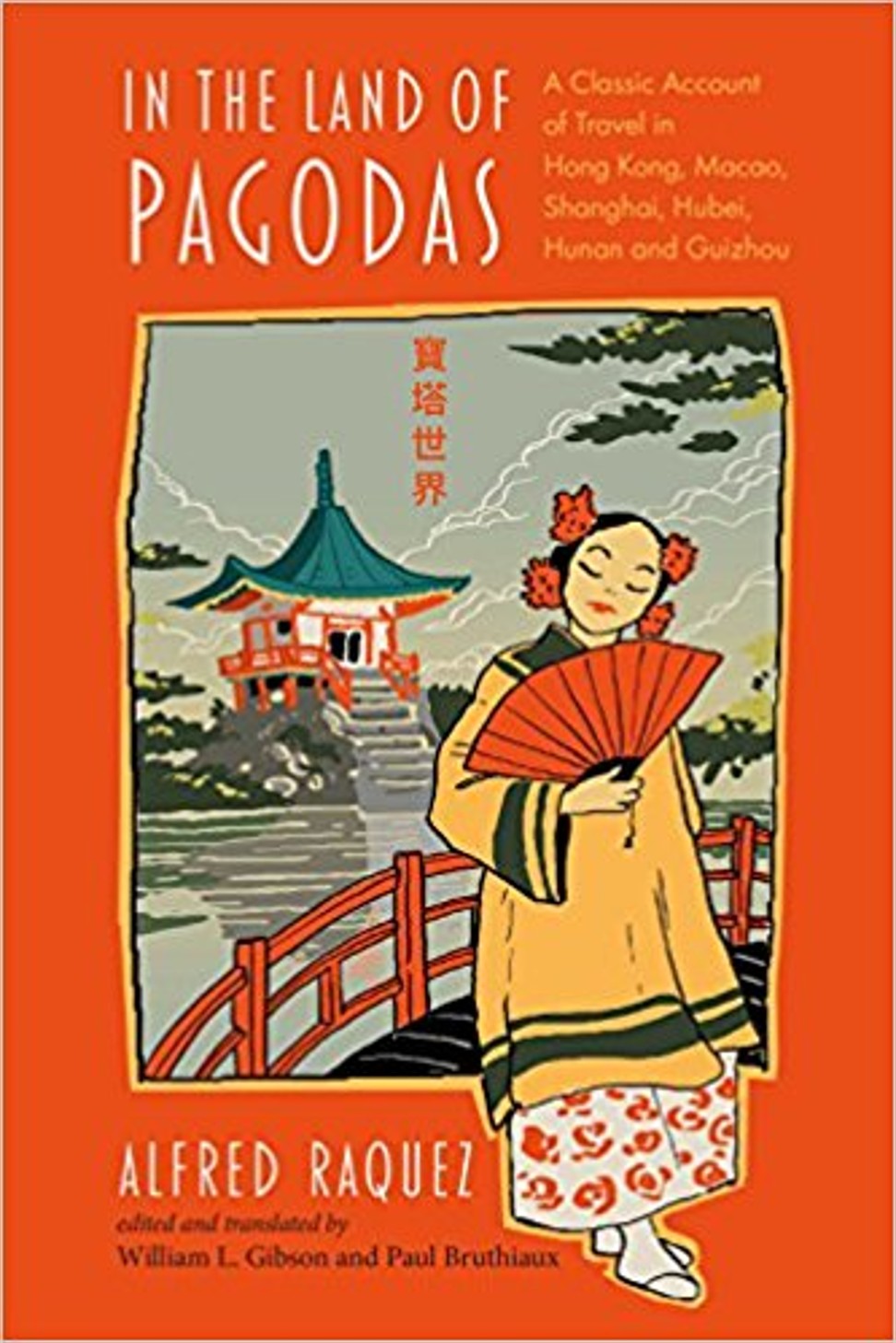 On September 1, 1898, a mysterious Frenchman stepped off a riverboat, and began a new life in Canton, now known as Guangzhou. A bright, educated 30-something, he soon expanded his social circle from largely Catholic missionary introductions and then charmed his way to good addresses in Hong Kong, Shanghai, and then on a mining expedition up the Yangtze to Guizhou.
He recorded his eight-month trip in a diary and from it in 1900 published his first book, Au Pays des Pagodes, under the pseudonym "Alfred Raquez". Like many other contemporary memoirs, the book gathered pixels in the public domain, until the Jakarta-based American author William Gibson invited Chiang Mai-based translator Paul Bruthiaux to help him research the author's work more deeply.
Au Pays des Pagodes was worth a closer look as it vividly portrays the colour of the Dowager Empress Cixi's' China, and its brittle relations with foreigners on the brink of the Boxer rebellion. The tome also delighted its predominantly Francophone pince-nez audience. In 1901, the Bulletin de l'Ecole Française d'Extrême-Orient deemed it an "excellent and agreeable guide". However, Gibson and Bruthiaux have renovated Au Pays des Pagodes with detailed then-and-now research and addictive footnotes that often outshine the author's original text.
As the co-editors dissect the "Raquez" text, they turn his readable fin-de-siècle memoir into In the Land of Pagodas – a fascinating steampunk travel blog that reveals much about the French community in China, and how Raquez reinvented himself in it.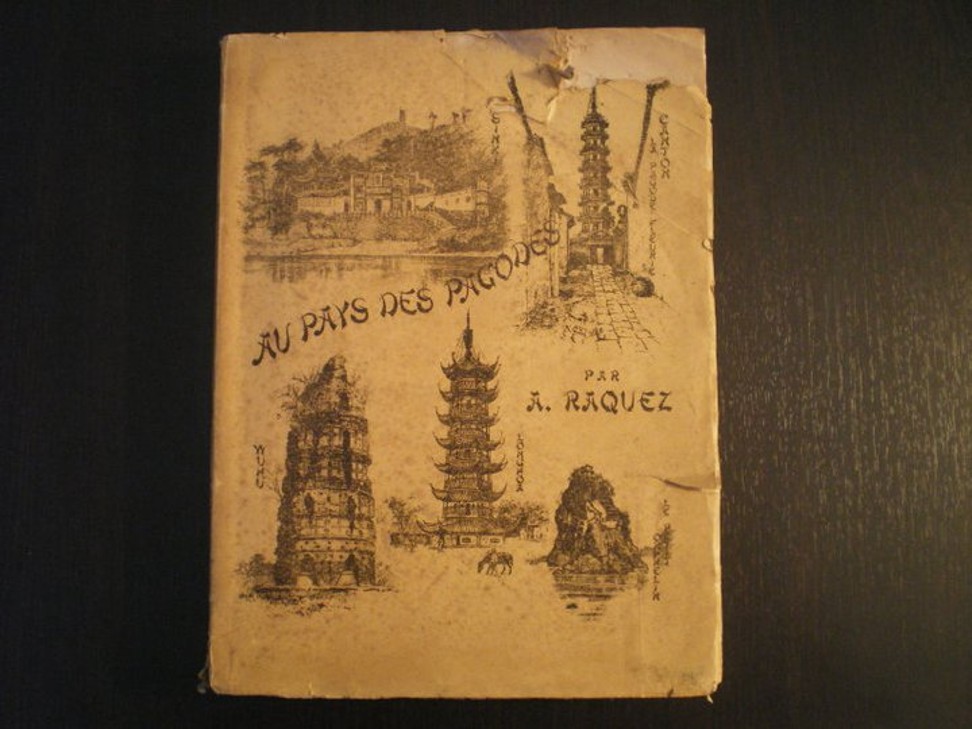 Gibson and Bruthiaux spice their 494-page collaboration with a compulsive and sometimes speculative 34-page introduction that reveals "Raquez" was no ordinary Phileas Fogg, but a fake. The writer was really Joseph Gervais, a bankrupt lawyer from Lille in northern France, they say, who was wanted for unknown reasons by the French police, and ran to Asia via London.
As the co-editors delve into the darker corners of the author's life, they reveal how Gervais knew the saucier side of Paris and soon made friends with mainly French business, missionary, diplomat and mandarin contacts who didn't look too deeply into his past. The roving rogue's new "Raquez" identity thrived as his articles were soon published by L'Écho de Chine, a Shanghai newspaper funded by the Catholic church and French consulate.
By November 1899, the French-speaking General Che Jitong wrote the foreward of Au Pays des Pagodes, as Raquez explored and wrote prolifically about Indo-China, and then brazenly returned to Paris as an expert and expedition organiser in Asia. Decorated for his contribution to colonial exploration in 1906, he died mysteriously in Marseilles the following year.
Raquez writes simply, and with a strong eye for detail for the crowds of Guangzhou, the
colonial splendour of Hong Kong and the then-300-strong French community in Shanghai. Hardly a temple, brocade, towpath, gunboat, mandarin or bound foot escapes his attention on his river trip.
He writes fondly of the joie de vivre and the bonhomie of the French expatriate-run fire brigades in Shanghai, but envies the commercial and military presence of the British and Russians, and increasingly the Germans, Japanese and Americans.
Raquez develops a respect for Chinese cuisine and culture and notes some mandarins' efforts to modernise technology. He also reports how others halted it, and refused to see foreigners for fear of being assassinated.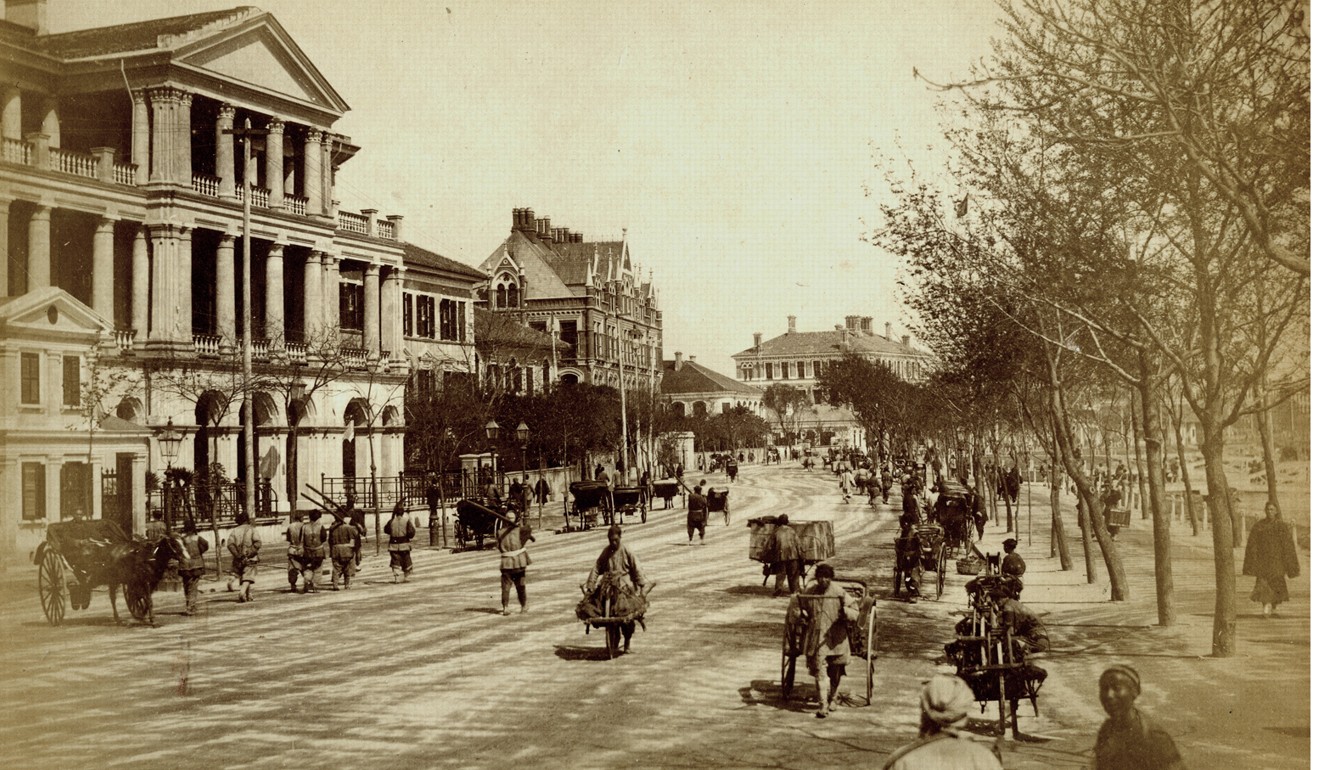 Some of his finest descriptions and photographs are in foreigner-hating Hunan, and in the land of the Miao people, whom he describes in fond detail. His writing seems more lyrical the further he goes upcountry, however.
He likens Chinese scenery, geology and food to their equivalent in France, and seems worldly with frequent references to Parisian nightlife. His diaries also hint that he was a social climber freelance with social graces, dinner anecdotes and charming text that could then flatter his hosts and expand his network.
Gibson and Bruthiaux' footnotes add contemporary context to his colour, and work from the start. When Raquez mentions the pirate attack on the British steamer Namoa, the co-editors correct his date and reveal the pirates' fate. When the author refers to "the emperor" in Canton, they helpfully summarise Guangxu, his Hundred Days Reform and his house arrest.
As Raquez observes the "Temple of Horrors" in Canton, the co-editors summarise the history of the Chenghuang Temple, the origins of its nickname, and how its "main hall and worship pavilion still stand today".
Diary mentions of foreign hongs precipitate similarly well-researched footnotes on their executives; hotels and general managers; mandarins and missionaries. The co-editors also pot histories, treaties, and contemporary politics, and even its wildlife.
When Raquez notices porpoises, on the River Yuan, near Sashi, (Jingzhou), "1,150 miles from the sea" in April 1899, a footnote reminds readers that the Yangtze River Dolphin "is functionally extinct, with the last official sighting dating back to 2006".
In the Land of Pagodas is an impressive academic update and required reading for anyone with a connection to China. However, the co-authors missed the chance to turn their scholarship into a best-seller.
They reveal that "the book in your hands was written by a man on the run", but they might have explained more how they found Gervais through the murk of Asian publishing history. Consequently, In the Land of Pagodas is incomplete – like a fascinating walk back in time on the sunken deck of the Titanic, but without the pleasure of finding the wreck.