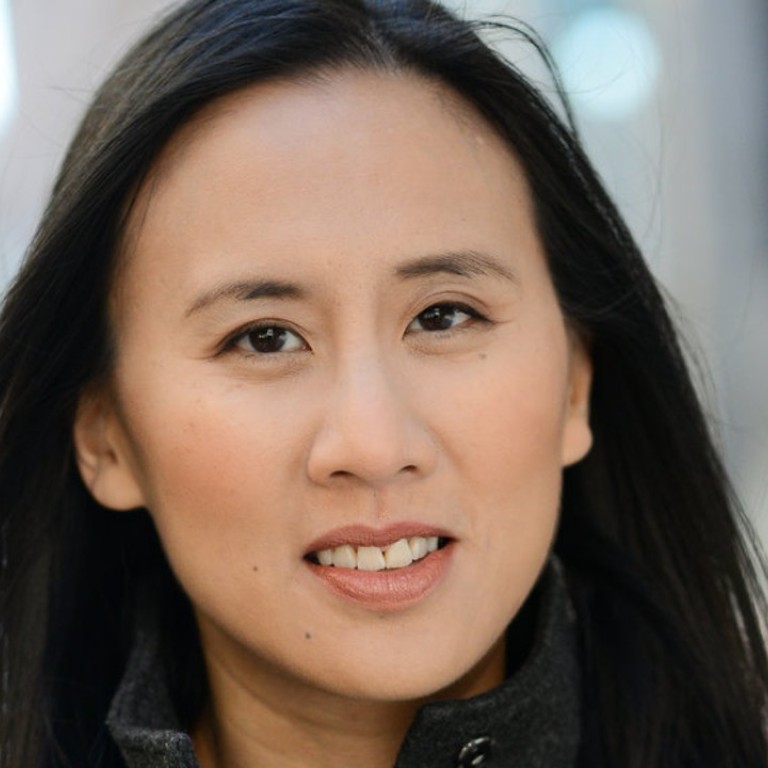 Novelist Celeste Ng on her new book, rules to be broken, and why she isn't set on writing the Great Chinese-American Novel
Ng has followed up her debut hit Everything I Never Told You with a warts-and-all look at her hometown. She tells us about portraying shortcomings as well as strengths and why she hopes to write a novel set in Hong Kong
Celeste Ng stunned international audiences with her 2014 debut novel, Everything I Never Told You. The story is about a Chinese-American teenage girl who is found dead in a lake, plunging her aspirational immigrant family into despair and chaos. It soared up The New York Times bestseller list and won an Asian/Pacific American Award for Literature.
Ng now returns with her second novel, Little Fires Everywhere, about a white family based in Cleveland, USA, that attempts to adopt a Chinese-American baby. The author set the story in her own hometown, Shaker Heights, a progressive planned community.
In an interview with the Post, Ng talks about the "Great Chinese-American Novel", the possibility of writing a book set in Hong Kong, and breaking rules.
Q: Your debut novel, Everything I Never Told You, was written from the perspective of a member of a Chinese-American family. In this second novel, you write from the point of view of members of a Caucasian American family. What was different about the process?
A. There's a saying in writing: the writer's job is to make the unfamiliar feel familiar, and the familiar feel unfamiliar. In the case of Everything I Never Told You, my goal was to make the experiences of a family that had always felt marginalised feel accessible and understandable even to people who'd never been in that situation.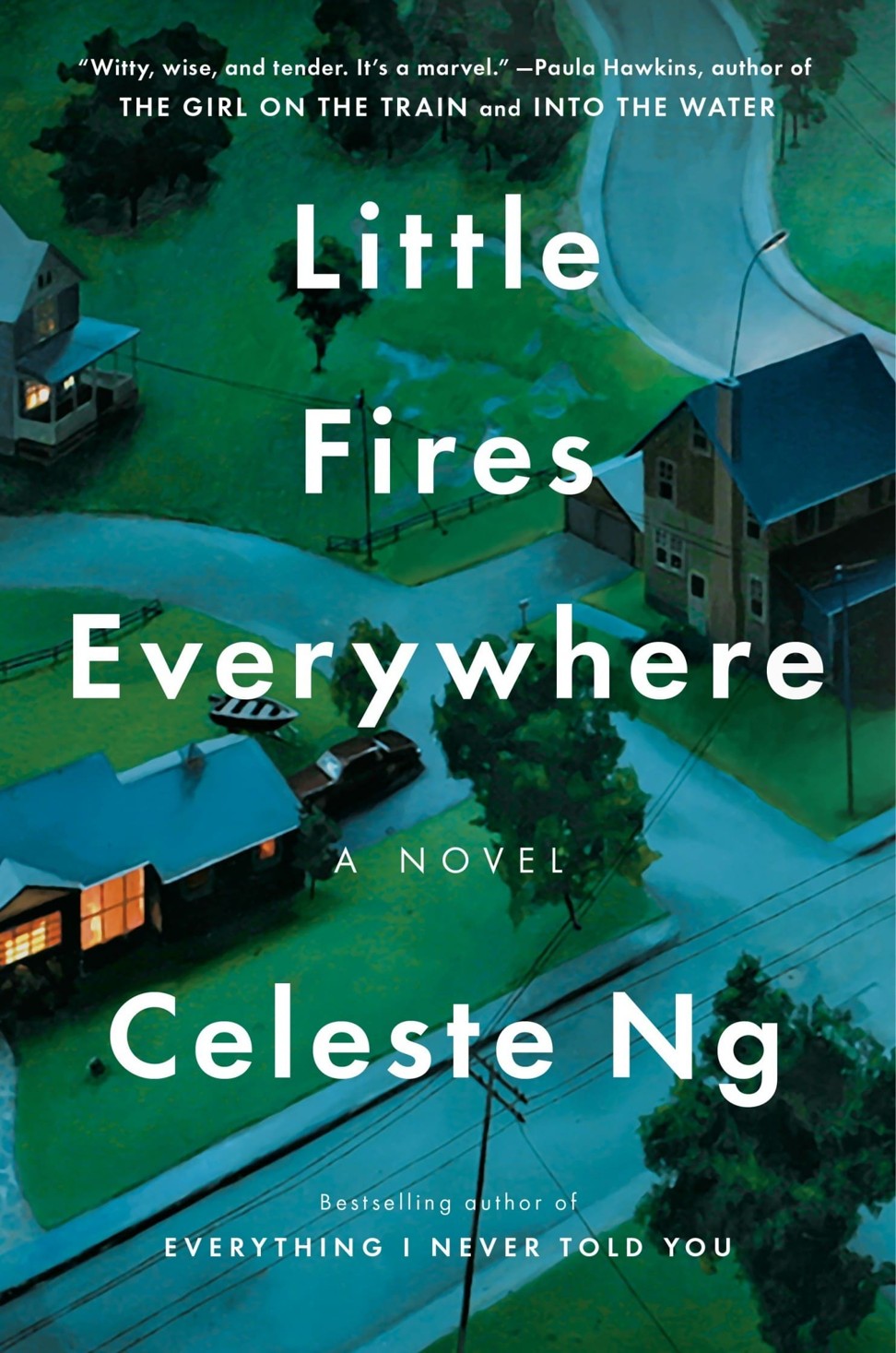 In Little Fires Everywhere, I wanted readers – both white and non-white – to understand the Richardson family, even though they could hopefully see a slightly wider perspective than the Richardsons could. But the basic process in both cases was the same, as it is in everything I write: I have to try to get inside each character's head, to get to know each character as I would get to know a person in real life, so that I can guess what they would do in a given situation and understand their motivations and outlook on life.
You set Little Fires Everywhere in Shaker Heights, Ohio, a progressive and planned community and also your hometown. What is meaningful and metaphorical about that choice? Was it daunting to write about your hometown in such an intimate way? How did you go about researching the town as it is today?
I started writing this novel about 10 years after I'd moved away from my hometown – that is, when I first started to get a clearer perspective on both the good things and the not so good things about the place. There's a great joy in writing about a place you know very well, but there's also a lot of responsibility in trying to be accurate. It's a lot like writing about a relative: you can see both their strengths and their shortcomings, and even as you want to be honest, you want people to see the good that's there as well.
I drew on memory for many of the details – the story takes place in the late 1990s, when I lived there – and the town's local history librarian was invaluable in helping me check the details. This is very much a portrait of the town as it was in that era, not as it is today, so I wanted to get those details right.
Both of your novels have a mystery at their core that the reader can only solve by turning the pages. How did you decide to write deeply suspenseful stories that have the pacing and the engagement of thrillers? How did you settle on this genre – was this a childhood or teenage interest? – and have you ever considered writing books in other genres?
I don't think of myself as a mystery or thriller writer, honestly. I am in awe of mystery writers and don't think I have what it takes to write such a book. For me, any story I tackle begins with the human relationships and not the plot. In both of my novels I tip the reader in the first few pages: I tell them upfront what the big climactic event is. I hope that cues the reader to focus not on what will happen, but on why this event happened and how the characters got themselves into these situations.
One of the main characters in Little Fires Everywhere, Mia, is a mother and a photographer. How is that significant for you? You write with a detailed knowledge of the process of photography and developing film. Is this one of your personal interests?
I've always been interested in art in general and photography in particular – my dad took photos as a hobby and I still have some of his old cameras. Photography fascinates me because it's often seen as being a very "objective" form – we think of photos as proof of truth – yet, as with any art form, photographs are subjective.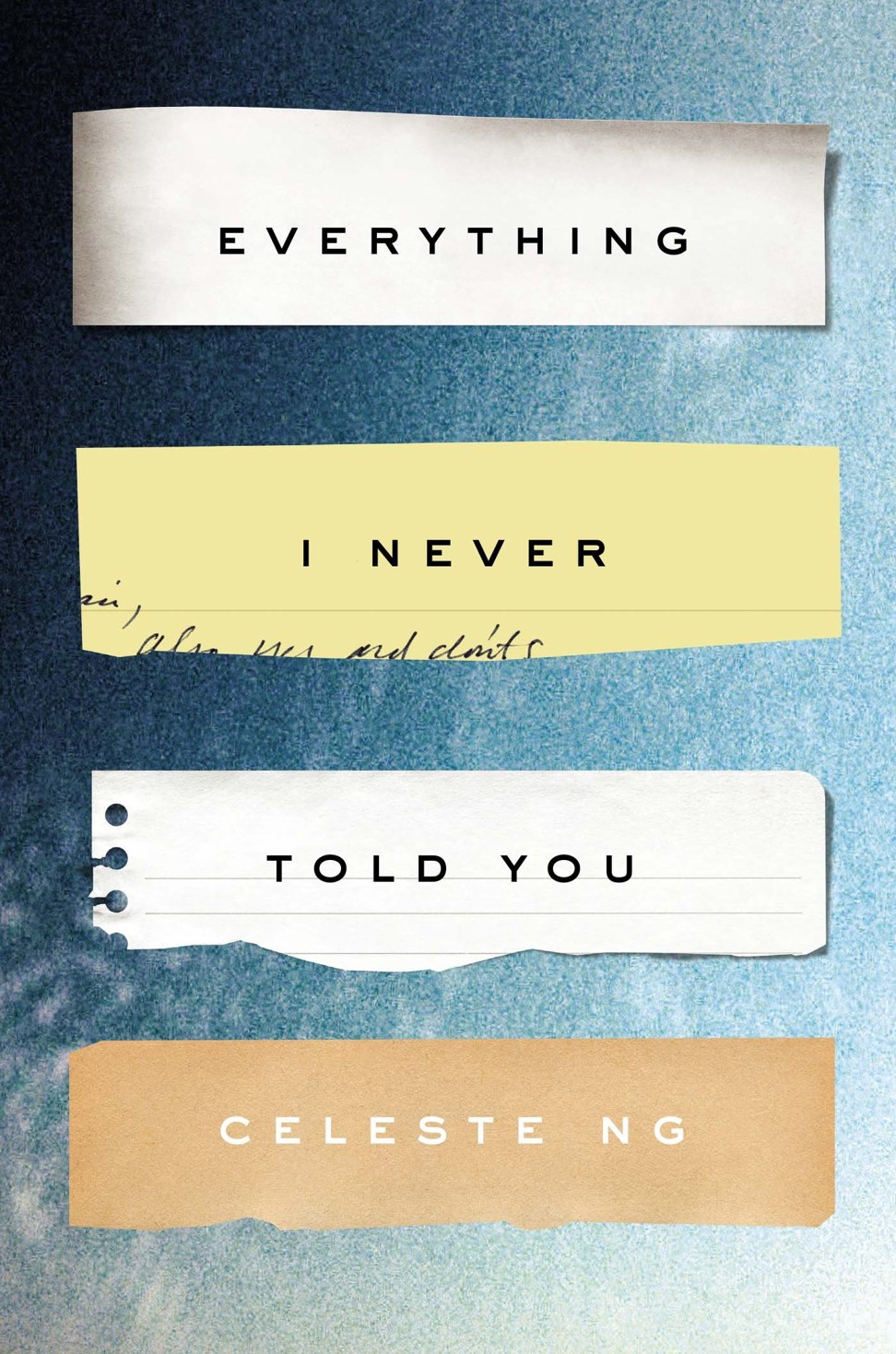 In Mia's case, she manipulates both what is in the photo and what happens to it afterwards – by painting it, cutting it, distorting it, splicing it with another photo – to create her own version of the truth. But really that's true of all photographs: the photographer chooses what to include in the frame and what to leave out, what angle to take and the composition of the shot.
What are your favourite books written by authors of Chinese or Asian descent and why? Do these books have any threads in common that might have woven their way into your own work?
I was lucky that when I was a child, my mother went out of her way to find me books by and about Asians. Finding, reading and supporting those stories has become even more important to me as an adult.
I'm grateful to many of the greats like Maxine Hong Kingston, Amy Tan, Jade Snow Wong and Bette Bao Lord for paving the way for other Chinese writers like me, and am glad to see their trail has allowed many other writers to tell their own, often very different, stories.
Some books by authors of Chinese descent that I've loved include Laurence Yep's children's books – some of the first I ever saw featuring Chinese children – Peter Ho Davies' work, including his most recent novel The Fortunes, and Gish Jen's work. For writers of other Asian descents, Julie Otsuka's The Buddha in the Attic and When the Emperor Was Divine are both breathtaking, as are V. V. Ganeshananthan's Love Marriage, Jhumpa Lahiri's Interpreter of Maladies and Arundhati Roy's The God of Small Things.
All of the books that I've mentioned write from a particular perspective informed by the writer's Asian background, yet also tell a universal story along with the particular. That's something I always aim to do in my own work.
What do you think it would mean to write the "Great Chinese-American Novel". Would that challenge as an author interest you? What are your own aspirations as a writer?
I don't believe that there is such a thing as "the" Great Chinese-American Novel, because the Chinese-American experience is so varied. There's no such thing as "the" Great American Novel either, and though we're often asked to think in those terms, anointing any particular novel as a kind of "chosen one" perpetuates the myth that there can only be one big writer of any given group, and that there can only be one kind of story that's acceptable to tell.
Even Amy Tan has written about the idea that there can be only one, and that in order for her to succeed she would have to "replace" writers she herself admired, like Bette Bao Lord and Maxine Hong Kingston. In fact, the opposite is true. There are – and ought to be – many Great Chinese-American Novels out there, just as there ought to be many Great American Novels.
Which Asian country are you most familiar with and what are your impressions of that country and its people? Would it interest you to set a story in an Asian country, and if so, which country would it be and why?
My family comes from Hong Kong, so insofar as I identify with Asian countries, that's the area I feel the most kinship to and the most pull towards. Hong Kong, of course, is not a country: it was a British colony, and as a Cantonese-speaking territory, it's in a minority even within China today. People who live there have a particular mix of Western, Chinese and uniquely Hong Kong cultures. That multi-faceted blend of influences and identities resonates with me quite strongly as an American-born person of Chinese descent.
I don't feel that I know it well enough to set a story there, though. The country I know best is the United States, but we'll see. Maybe another story will take me to Hong Kong.
This article appeared in the South China Morning Post print edition as: Chinese-Americanauthor a woman of many perspectives