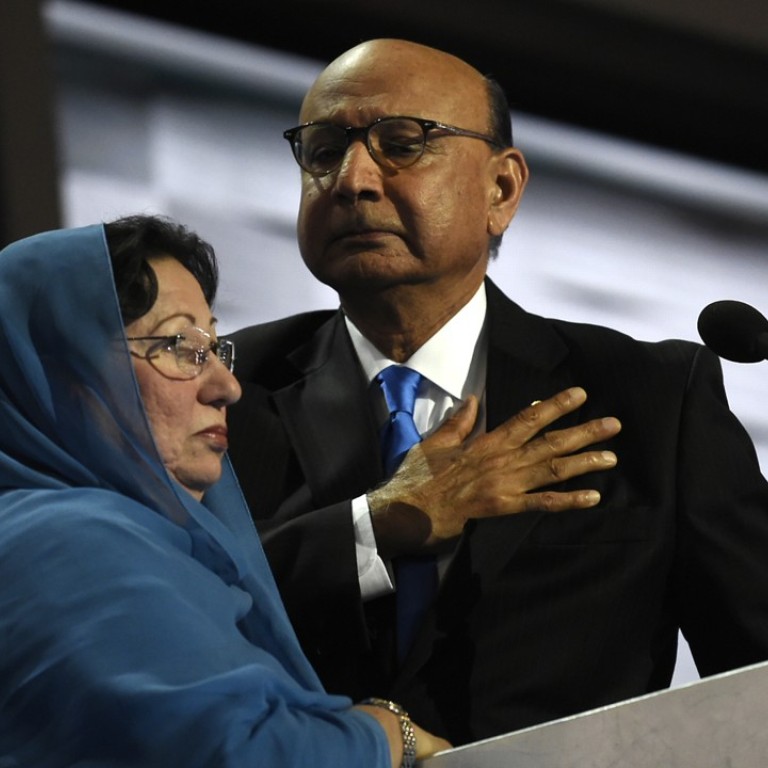 Khizr Khan's memoir details Muslim family's pursuit of American dream after defying Donald Trump on world's stage
In 2016, Khan offered the soon-to-be president his pocket Constitution during a televised speech denouncing him; his book, 'An American Family: A Memoir of Hope and Sacrifice', offers insights into his experience of personal loss
Of all the people who denounced Donald Trump during his 2016 presidential campaign for proposing "a total and complete shutdown of Muslims entering the United States" as a way to combat terrorism, perhaps none was more scathing than Khizr Khan, a Pakistan-born lawyer whose 27-year-old son, a captain in the US army, was killed by a suicide bomber during the 2004 war in Iraq.
"Donald Trump, you are asking Americans to trust you with their future," Khan said in a widely televised speech at the Democratic National Convention in the run-up to the tumultuous election that brought Trump to power. With his wife, Ghazala, standing next to him, Khan theatrically stabbed his finger into the air and added: "Let me ask you – have you ever read the United States Constitution?"
Then, reaching into his jacket, Khan pulled out a dog-eared booklet and waved it in the air. "I will gladly lend you my copy," he said, addressing Trump, as the audience applauded. Soon after Khan's speech, Google searches for "register to vote" spiked and pocket Constitutions skyrocketed to the top of bestseller lists.
An expert in US constitutional law, Khan is a "Gold Star parent" – part of a highly respected group of immediate relatives of US armed forces members who died during military service.
Yet Trump appeared to belittle him – as well as his Muslim faith – when he later claimed that Khan had delivered the entire speech because his wife was not "allowed" to speak. (Ghazala replied that she did not speak because she feared she would break down emotionally if she did.)
In any case, Khan's public rebuke effectively represented the Democratic Party's response to Trump's repeated comments implying that many American Muslims tend to sympathise with terrorists or fail to report those who do.
At a time when the patriotism of US Muslims is being questioned, Khan is using his celebrity status not just to fight Islamophobia but also to bring attention to the contributions of immigrants, such as him, in upholding ideals dear to American patriots.
Khan recently concluded a six-week, 13-city tour to promote his new book, An American Family: A Memoir of Hope and Sacrifice, which The New York Times described as "a wonderful refutation of Trump's nativism and bigotry" and a book that can "teach all of us what real American patriotism looks like".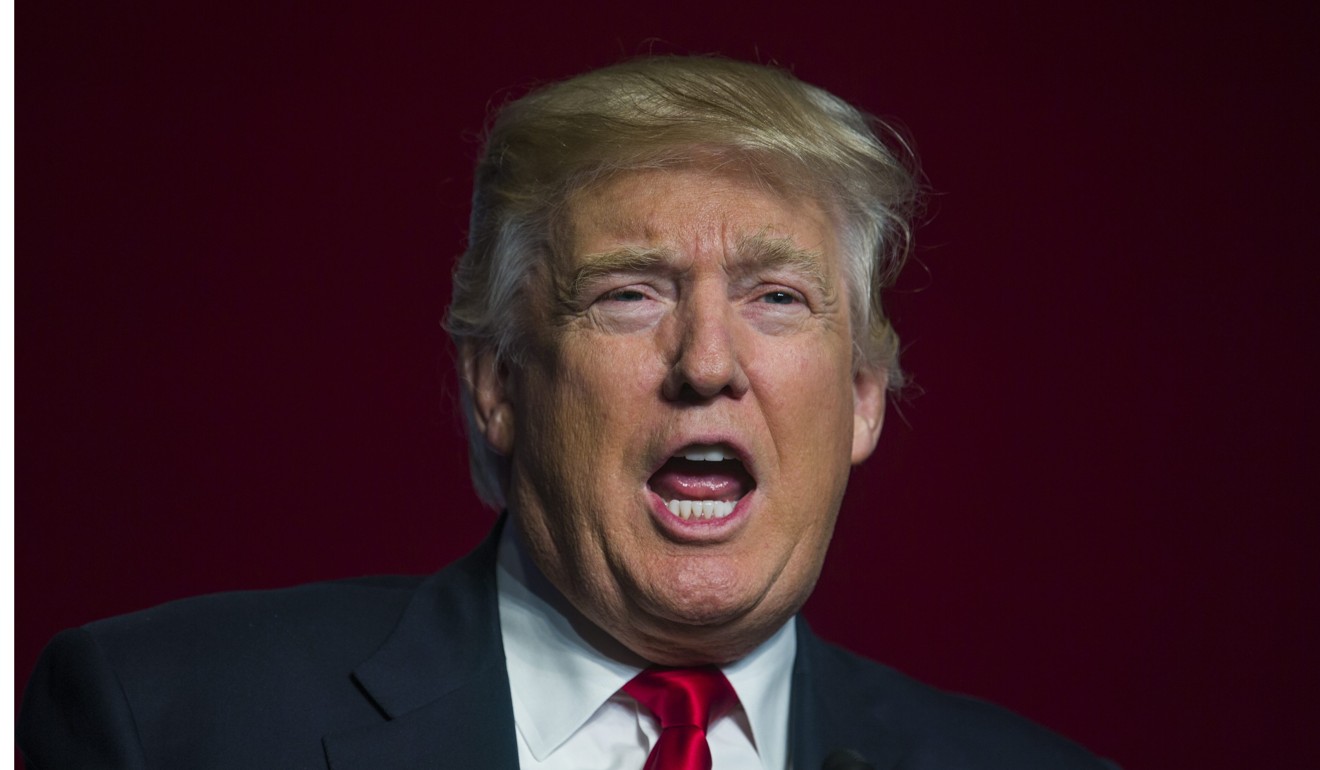 The eldest of 10 children born to a poor farmer in rural Pakistan, Khan emigrated to the US with his wife in 1980 after spending six years in Dubai. At the time, Pakistan was going through one of the darkest periods in its history. An army general, Muhammad Zia-ul-Haq, had declared martial law in 1977, delivering a blow to the country's secular democracy and allowing Islam to affect every sector of society, including the military.
"The Islam of tolerance and dignity, the Islam I had learned and embraced … had been replaced with a brutal theocracy," writes Khan in his book, adding that he and Ghazala became US citizens because they did not want to subject their US-born children "to such a morass". In contrast to Pakistan, writes Khan, America was "more compassionate, more welcoming, more tolerant, than the places we had left behind".
In fact, the basic teachings of Islam, such as the equality of all humans, are enshrined in the founding documents of America, writes Khan. "I know a scholar of Islam," he would tell his family. "A very learned man, very devout. And he told me once that in Pakistan, I read about my religion but did not find it. Then I came to America, and I was able to find it here."
Working two jobs, Khan saved enough money to study at the prestigious Harvard Law School. He settled with his family in Charlottesville, Virginia, an overwhelmingly liberal town, where, to Khan's great dismay, Neo-Nazis and white supremacists clashed violently with counter-protesters at a rally this August. The incident occurred almost one yearafter Khan's anti-Trump speech, and the lawyer did not participate in the counterprotest for fear of being targeted.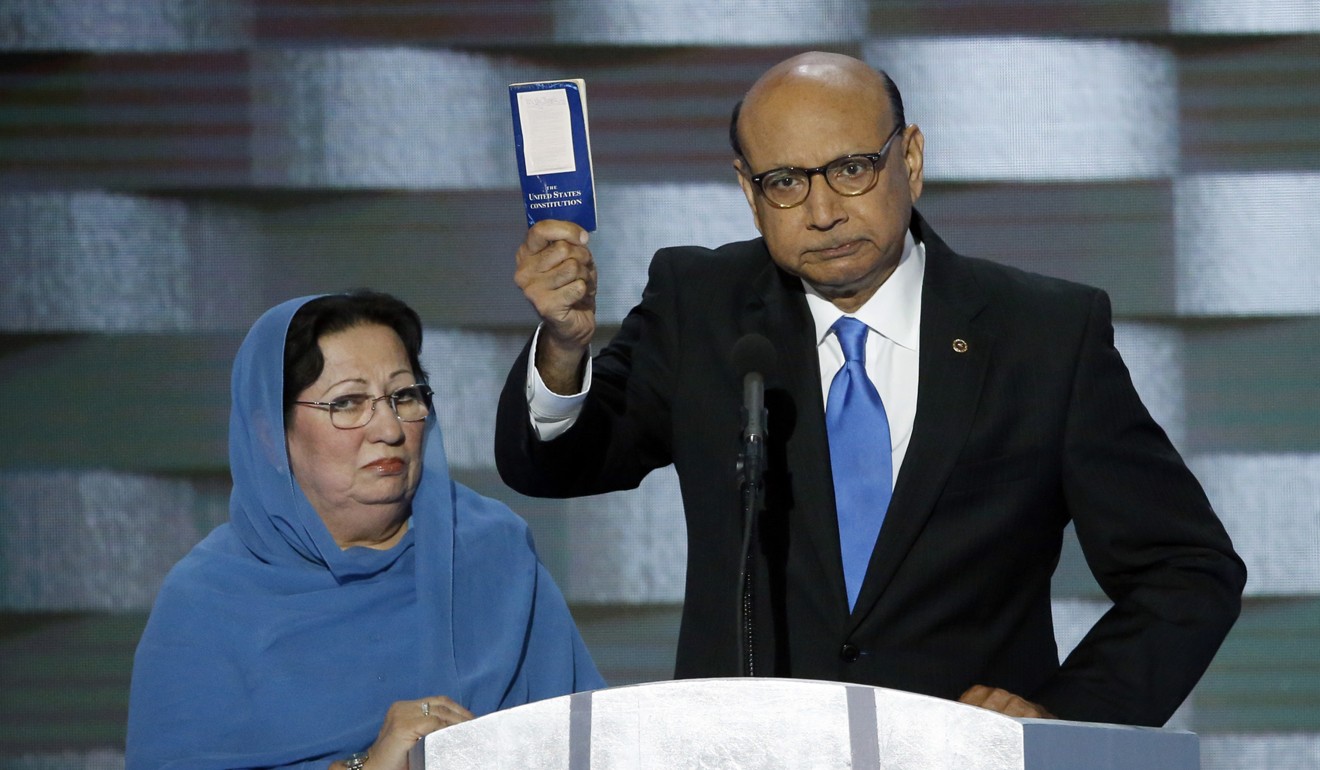 Since the death of his son 13 years ago, Khan rarely leaves his house without a copy of the US Constitution. He first read the document as a law student in Pakistan – when America still "seemed a faraway fantasy land," as he puts it in his book."I often talk with visitors and friends about issues regarding the rule of law and separation of powers," Khan tells the Post. "For such conversations to take place, you have to have access to the Constitution".
At dinner parties with relatively recent Muslim immigrants, discussions invariably turn to "the supposed anti-Islamic nature of America," the product, writes Khan, of "decades of indoctrination". That's when he pulls out the Constitution and lays it on the table.
"Show me where in the Constitution [that] America is against Islam," Khan says he tells his friends. "Show me what is incompatible with the teachings of my faith." Sure enough, "no one could ever point to a clause or a passage that is objectively offensive to Muslims or antithetical to the teachings of Islam, because there are none".
Khan believes that most developing countries have much to learn from the US Constitution. "It reflects that society; treats all human beings equally, regardless of national origin, race, language and gender," he says. "Many parts of the world do not have these values".
Nor, paradoxically, does the Trump administration, judging by what critics say is its wide-ranging assault on liberal norms. "In the various forums that I have been speaking, I have argued that Trump is an anomaly – an undeserving person who practises hate and divisiveness, which is most un-American," says Khan, pointing out why: "This is a country that has celebrated the Constitution for 230 years".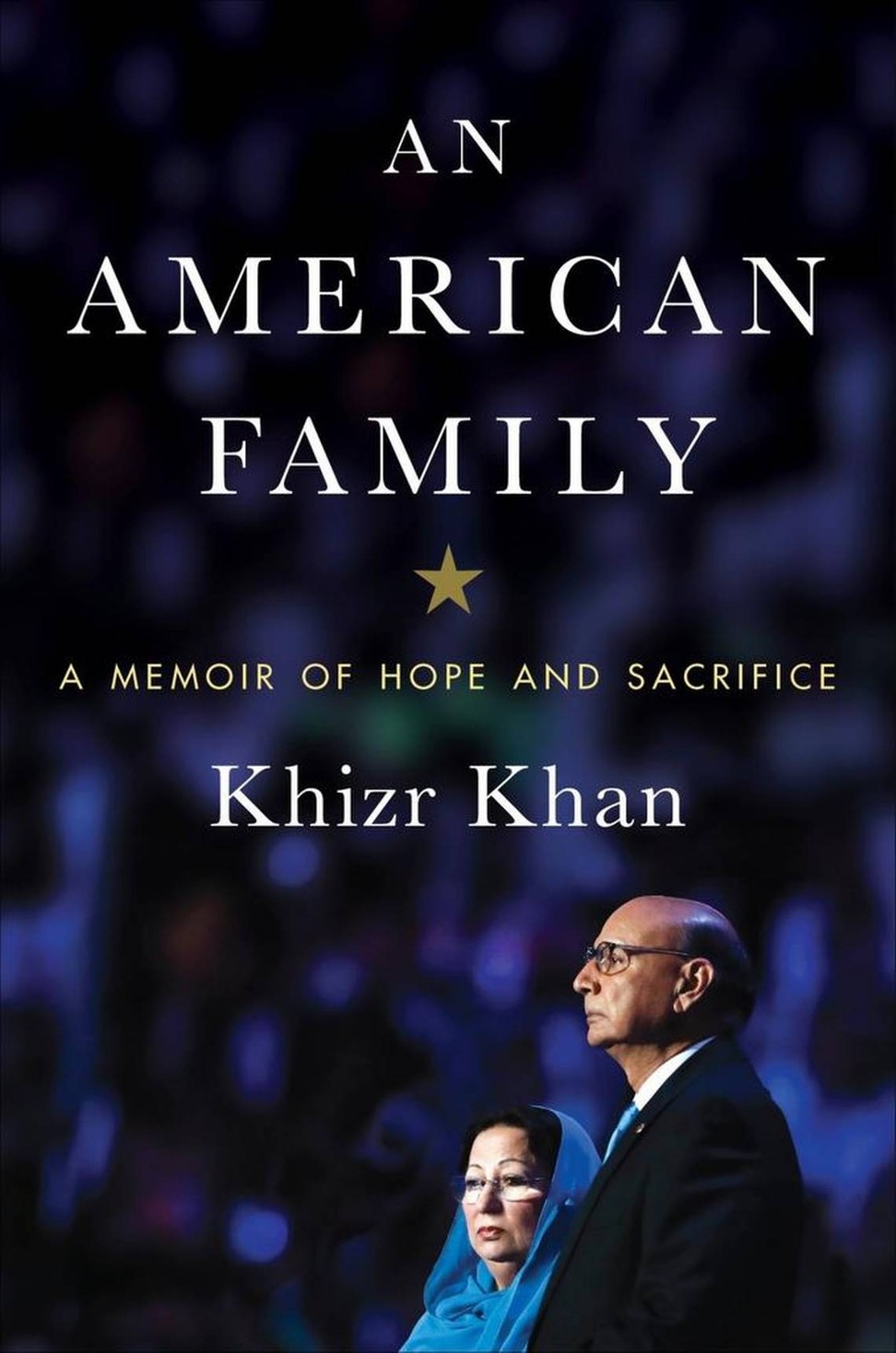 An American Family is Khan's first book – a thoughtful and bittersweet memoir that starts with his childhood in Pakistan and ends with a redemptive lesson learned from the experience of personal loss. The author admits that he cannot put into words the grief he suffers every day because of his son's death. "But we are people of faith," he writes. "We bow our heads and try to see the divine plan."
Although Khan's narrative is chronological, he skilfully evokes the past to illuminate the present state of race relations in the US. The entire world, says Khan, is aware of how divided America has become as a nation under Trump. "It is very disheartening," he says, "and a whole lot of work needs to be done to repair the damage."
It's a challenge that Khan has mixed feelings about. On the one hand, he and his wife are very private people. On the other, Khan continues to receive a huge response from people inspired by his speech last year.
"Ghazala and I never wanted to be political activists," writes Khan towards the end of his book. "We chose to be patriotic United States citizens, yes, but we did not intend to become public evangelists for American values."
It's probably too late for Khan to pull back, though. He has already been inundated with speaking invitations at community and political gatherings for next summer.