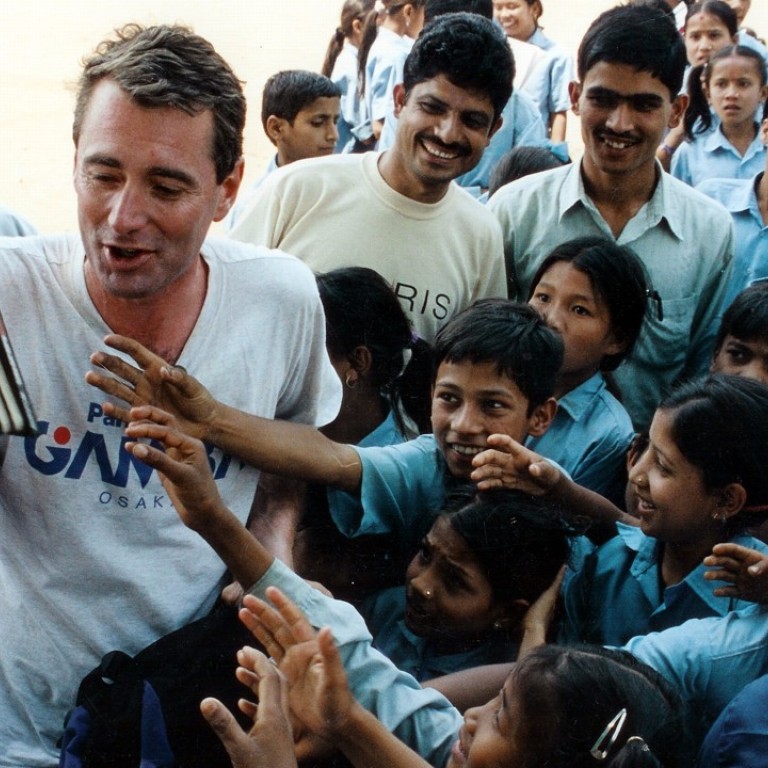 Hong Kong philanthropist on how big business can do good and make money
In a new book, John Wood, founder of education charity Room to Read, explains how companies and NGOs can work together and highlights the visionary firms that value social impact as much as turning a profit
John Wood is founder of Room to Read, a global non-profit focused on literacy and girls' education. His latest book, Purpose, Incorporated, explores the growing shift from traditional free-market capitalism to the deep integration of purpose into the values and business models of today's companies.
The book explains why many business leaders are rejecting the idea that doing good is not compatible with turning a profit, and shows how they are finding ways to align purpose or social impact with their business goals.
Wood will donate all profits from the book to Room to Read with the goal of opening 10 new libraries, serving 4,000 children.
Q. The term "purpose" is getting a lot of usage these days – can you give your definition?
A. "Purpose" is all about when a company makes a decision to stand for something that is bigger than itself and its own self-perpetuation. When it's willing to provide benefits outside of what companies have traditionally stood for – which is simply making money for themselves.
Q. Why has purpose traditionally been seen as a poor fit for business?
A. There is a real danger in the idea put forward by Milton Friedman that business has no social purpose apart for increasing the amount of money it can return to shareholders. Traditionally there has been a clear delineation between the for-profit sector and the non-profit sector – the idea being that if you want to solve social problems you look to NGOs and government and business should focus on nothing but its own profitability.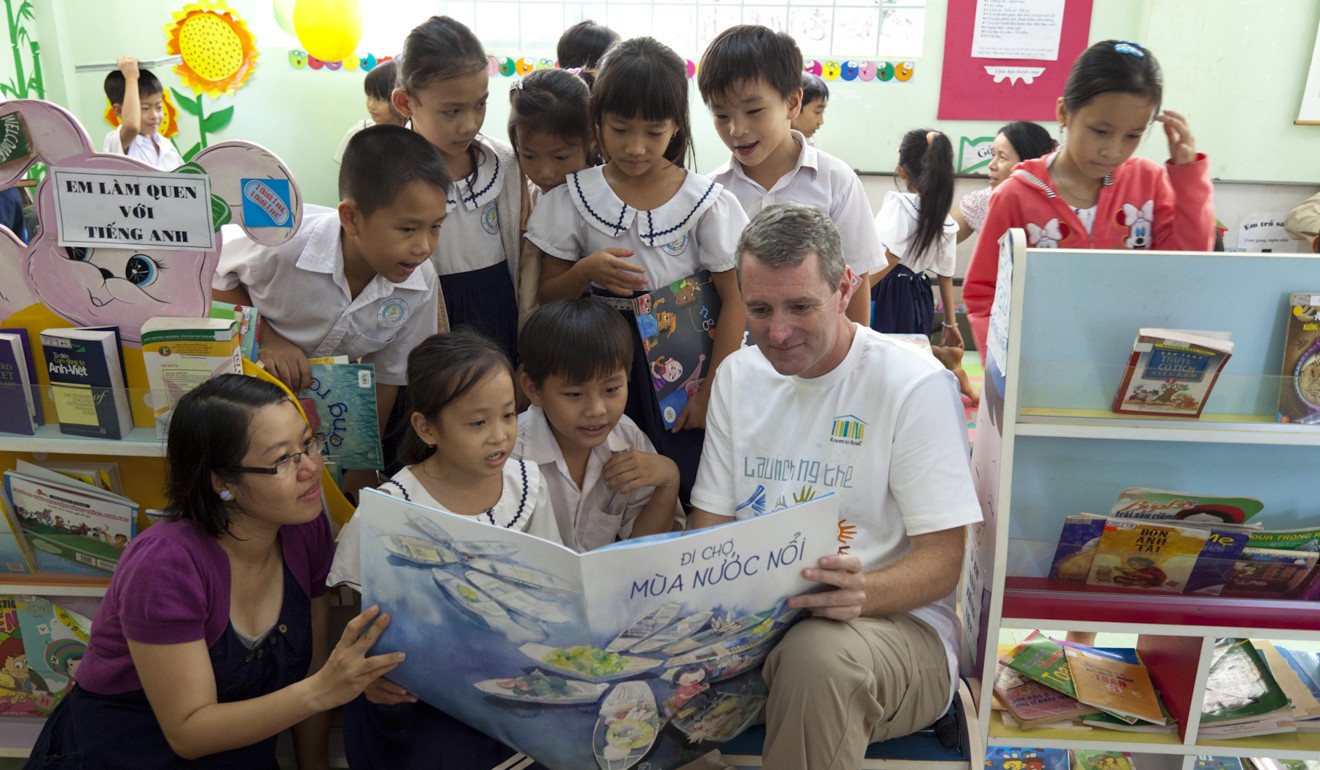 I think that the lines are beginning to blur and my goal with this book is to help them blur faster because I believe the best way we can create better companies, create a better world, is when companies and NGOs form partnerships as we at Room to Read have done with so many companies.
Q. In the book you refer to purpose as the fifth "P" after the classic four Ps of marketing – product, price, promotion and placement. Can you explain why?
A.It's become harder to differentiate yourself on price, especially when the Amazons [of this world] and disruption are constantly bringing prices down. Products more and more seem to resemble each other – there are not huge differentiation possibilities for the average company there.
I think purpose can be a big differentiator in many ways – in how you attract talent, how you motivate your people, how you build a bond with your customers and how you may stay on the right side of regulators. Those that don't have a good strategy based around purpose need to think about it because they are behind – and are going to fall further behind if they don't get this figured out.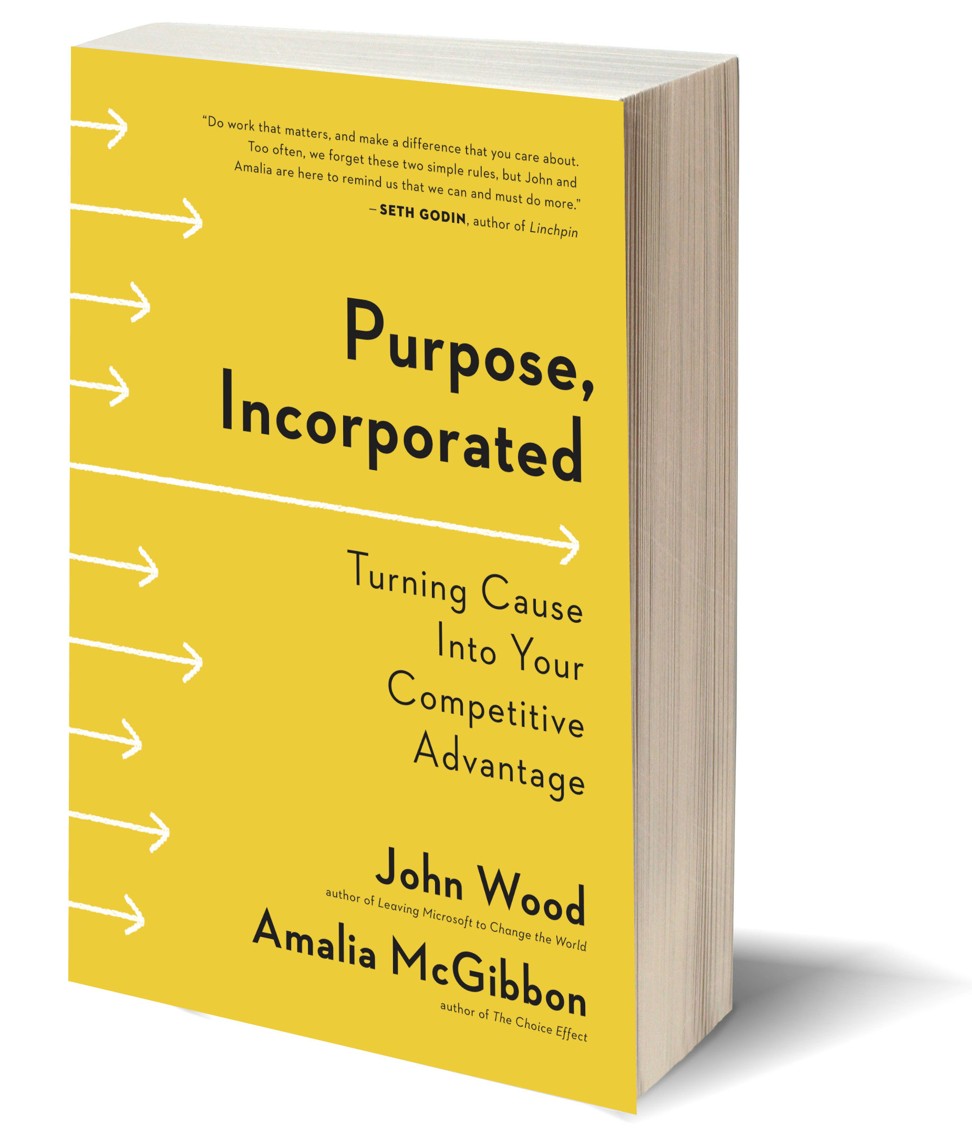 Q. When did you notice this shift towards purpose?
A. At Room to Read we started noticing it during the past five to 10 years as we started having very different conversations with companies.
Traditionally, there was a person who runs the CSR (corporate social responsibility) department – usually a small, underfunded department – and there were 10 charities in line trying to compete for a relatively small amount of money. But more visionary companies are coming to groups like Room to Read to say: "We are going to definitely support you this year, but can you come and talk to our millennial employees and tell them about the good we are doing in the world? Can you build a customer campaign around the partnership? Can we build a social media campaign around the partnership."
Companies have realised that if they are doing good things for the world, they can use that to help them solve a lot of their business objectives.
Q. It sounds as though millennials are a key part of this change.
A. Yes – 80 per cent of millennials ask about this during job interviews. They want to know if the company is part of the solution or part of the problem. The vast majority of millennials say they would be willing to take a pay cut in order to work for a company that they were proud to work for and that was doing something good for the world. The generation coming up behind the millennials believes it, too.
Q. How is purpose different from corporate social responsibility?
A. It's much broader. Purpose is something that should be embedded in the very DNA of a company. It's too big and important to be handed to a single department.
Q. How can purpose give firms a competitive advantage?
A. It can be a great differentiator in terms of speaking to potential customers. People feel good about themselves if they are doing business with a company and realise every product sale has a social outcome. People want to do good for the world but are often busy. When a company says they've figured it out for you – just keep using our product and good things will happen for girls in the developing world, I think that is very powerful. It also helps companies on social media.
Q. What are the typical challenges of getting big business involved in doing good?
A. Someone has to fire the starting gun and say: "Starting now, this company is going to stand for something bigger, stand for something that is purpose driven." Through this book, I want to say: "This can help build and enhance your business. If you've not been talking about it and don't have a strategy then get moving."
This article appeared in the South China Morning Post print edition as: Corporate world learns doing good is good for business