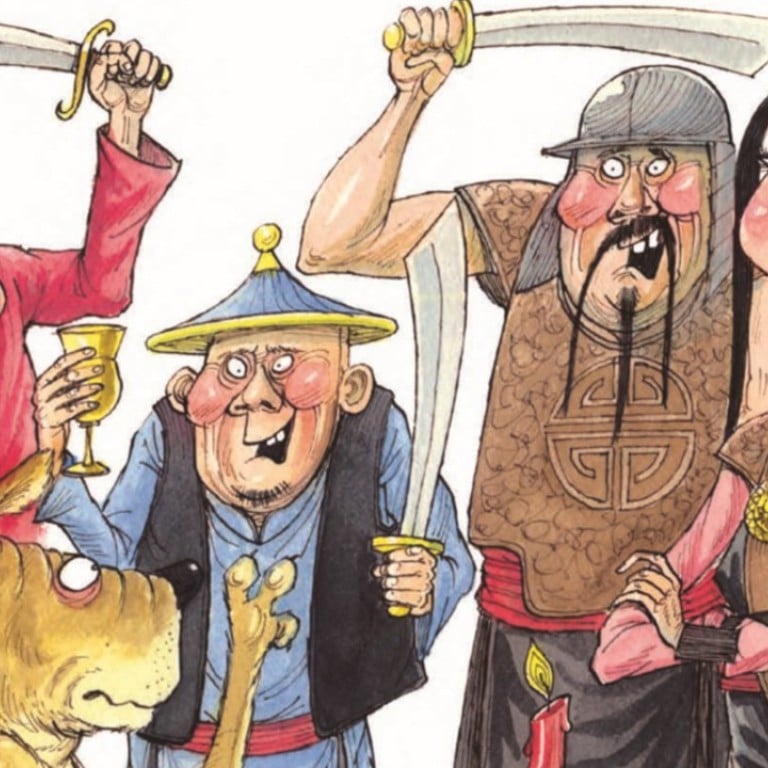 How the woman who was history's greatest pirate became a children's story
Cartoonist Harry Harrison and author Sarah Brennan release their latest tribute to the Chinese zodiac with a Hong Kong story of pirates and a brave dog called Desmond
How do you explain to children that history's greatest pirate was a woman, who not only commanded thousands of pirates aboard hundreds of ships and enforced a bloody and violent code of conduct upon her followers, but also managed to convince authorities to allow her to retire and run a gambling house? 
For just over a decade, author Sarah Brennan and cartoonist Harry Harrison have been collaborating on the bestselling children's series Chinese Calendar Tales, which take each sign of the Chinese zodiac as a starting point for telling a story about an aspect of Chinese culture and history. 
Harry Harrison
is best known to 
Post 
readers as the creator of daily cartoons that mock, defrock and lampoon presidents, police, politics, global events and the daily outrages of life in Hong Kong. 
Sarah Brennan has built a career primarily as a children's author, inspired to write books about Chinese culture for children learning English and for native English speakers wanting to learn more about China. 
The duo have worked together to create and visualise the likes of Oswald Ox, Temujin Tiger, Rhonda Rabbit and Minky Monkey as they work their way through the signs of the Chinese zodiac. For this Year of the Dog, they are introducing young readers to a dog named Desmond. 
"I decided Desmond was going to be a dog on a fishing boat ages ago," says Brennan. "I had moved into my first little office in Aberdeen, and it overlooked the harbour, and early one morning I was looking out the window and there was this fishing boat heading out with a dog barking on the deck, and I just knew. I thought 'Right, that is going to be the dog book'.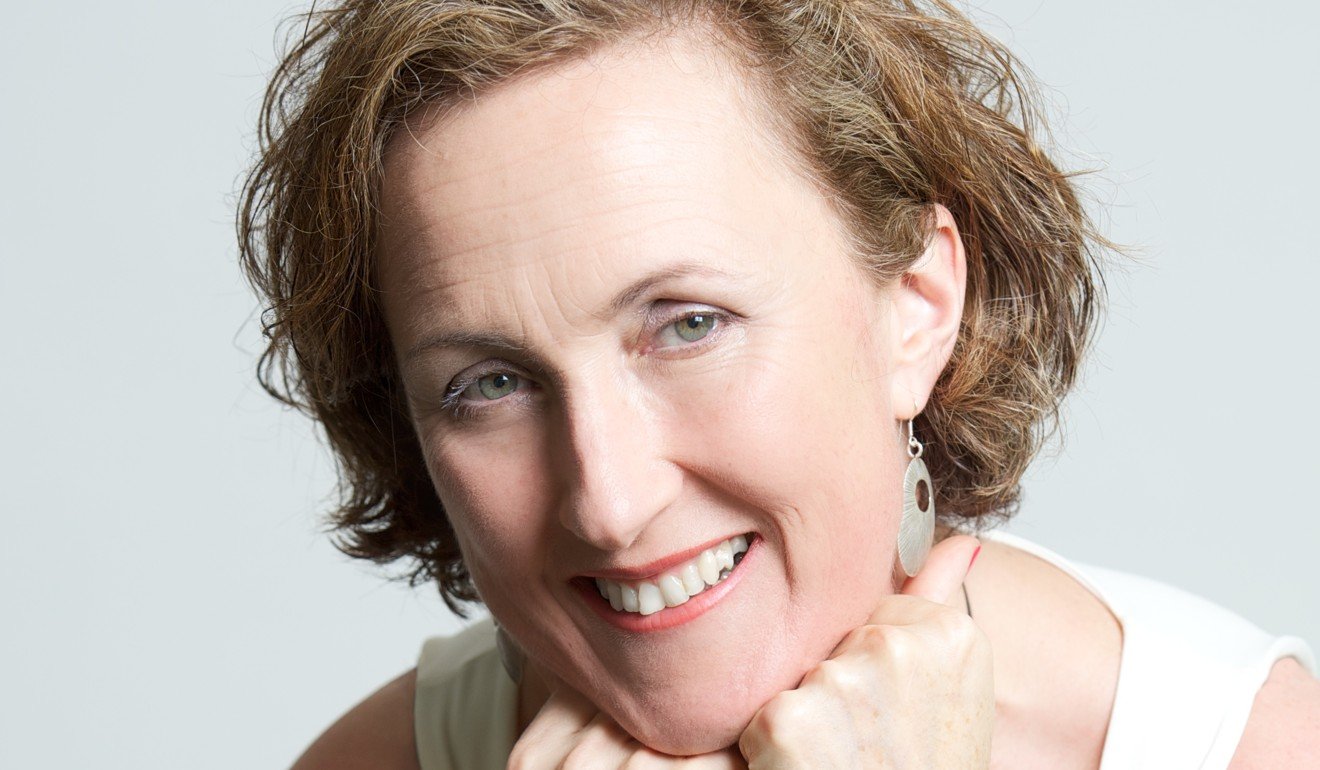 "I stayed true to that idea – and along the way I wrote some articles about historical figures and one of them was Ching Shih. I thought 'What an amazing woman'. She's got to be the world's greatest pirate – God knows why the rest of the Western world only knows about Blackbeard, who had about a quarter of the fleet of this woman – so I thought 'Right, it's a fishing boat, there's a dog, there's got to be pirates on the sea, it's got to be Ching Shih'. That's how I rolled them both together." 
Having grown up in the Australian island state of Tasmania, watching the ships and fishing boats sailing in and out of the Hobart harbour, Brennan fell in love with Hong Kong when she moved here in 1998, and was keen to create a book that paid tribute to her adopted home. 
"I wanted a Hong Kong book, because I've done so many emperors up in greater China, and I wanted before the season ended to do a quintessential Hong Kong character, being Desmond Dog, and of course Ching Shih," she says.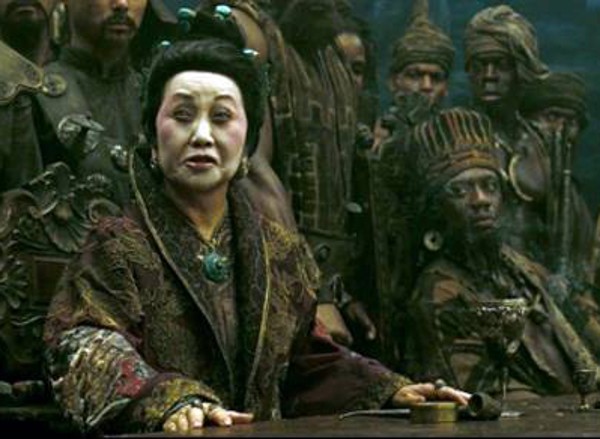 Various historical records indicate that during the early 19th century, Ching Shih took on the role left vacant by the death of her pirate husband, Cheung I, building a fleet of 300 ships crewed by 20,000 to 40,000 pirates, engaging in constant conflict with fleets from the British and Portuguese empires as well as the Qing dynasty. 
While her character only had a small role in Pirates of the Caribbean: At World's End, Ching Shih had her own  pirate's code – with beheadings, drownings and ear removal for those who broke the rules over the treatment of women, the keeping of treasure or the raiding of towns that had paid tribute. 
"My aim has always been to pull out something about Chinese culture or history that I can weave into the story," says Brennan.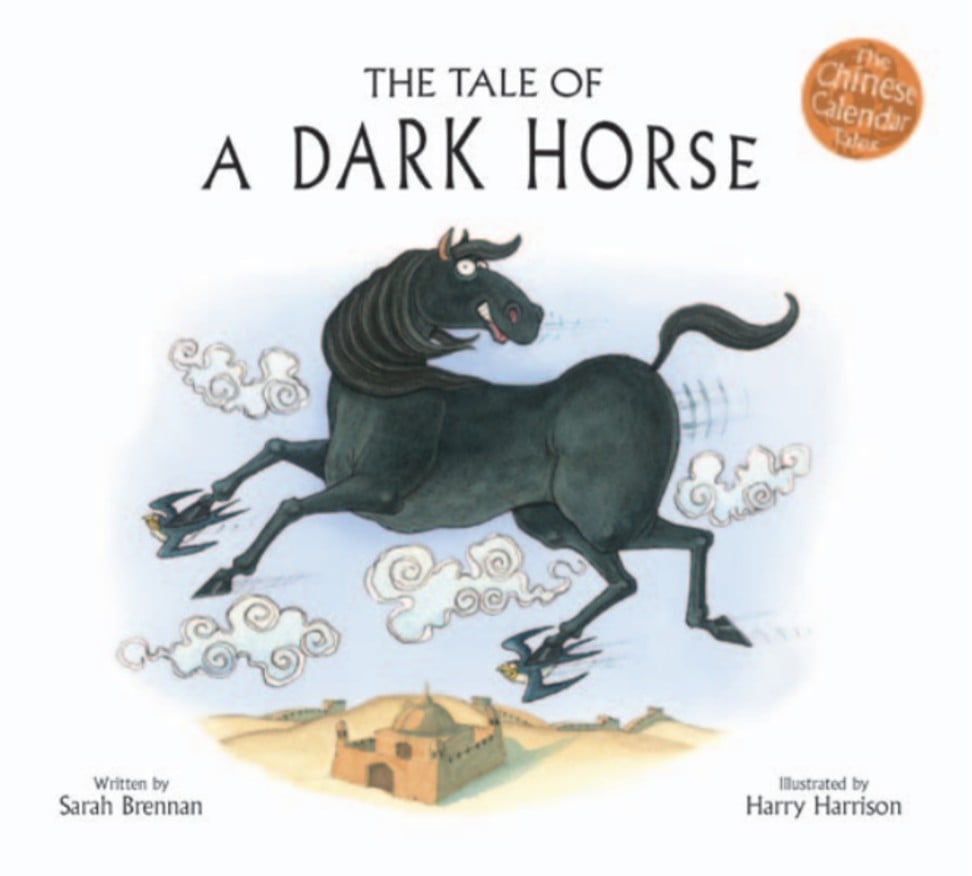 For Harrison, ensconced in his studio down a crowded side street in the heart of Central, being freed from the daily grind of finding new ways to poke fun at geopolitical manoeuvring, Trumpian outrages, Beijing diktats, Hong Kong's fractured politics and news deadlines brings with it a different kind of workload. 
"My normal daily job is based on quick in, quick out. You don't have time to mess around for too long, you have to come up with ideas quickly and they're out the door in a couple of hours. When I do the books for Sarah, I have to spend hours reading through Sarah's words. There's a lot of detail in the verses and you've got to try pick up on the detail so what you draw is accurate to the text." 
One of the biggest challenges for this latest book was to visualise a character who has been to some extent written out of history. 
"I found about four pictures of her, and I couldn't actually ascertain which one was actually her, except for one photo where she's probably in her 60s. But Sarah describes her in the text, so basically I had to make it up. I used the face of one of the girls working in a shop I go to who looks like she should be a pirate." 
"We've done a lot of the classical Chinese periods, but it's nice drawing about pirates, because it was a big part of Hong Kong. A lot of villages started up because pirates settled there, and could get away from people who wanted to hunt them down. I live on Lamma Island and that's got a fine pirate history." 
While inspiration for Ching Shih may come from his local corner shop, Harrison has had to ensure his illustrations are historically accurate, lest he invoke the anger of Chinese historians and academics who scrutinise his illustrations for historical accuracy. 
Brennan adds: "We've always been very careful with our history. For example with the colours of the emperor's robes, because certain emperors only wore certain colours, the colours of scholars would be different at the time.
"We've been very careful to ensure the history is completely correct, as it's represented in the story, but interestingly it's a question mainly about the pictures, they have to be correct, because each dynasty was slightly different. Over the years we've learned to be extremely thorough, not just about the history but about the visual history." 
As for introducing young readers to the life and times of a career criminal – and a murderous one at that – Brennan explains she has a slightly complex caveat when she sits down to read the book to children. 
"I'd like kids to realise that crime doesn't pay. The problem is that for Chung Shih, crime did pay big time and she retired a very wealthy lady. But I do point out that generally speaking crime doesn't pay, unless you were Ching Shih at the beginning of the 19th century," she laughs. 
"She was an amazing female pirate. She was an incredible businesswoman, and while she did used to nail people's feet to the floor and cut their heads off, it was usually for a good reason. She was also a feminist – she had very strong ideas about the ways men should treat women, and I totally approve of that woman. With limits."