Ukrainian novelist Andrey Kurkov on defending freedom, China's idea of 'harmony' and the power of black humour
Death and the Penguin writer, addressing Hong Kong's position, says no one born free can remain sane if freedoms are taken away, and shares experiences from Ukraine, where his novels appear to have foretold some dark events
Andrey Kurkov, who is about to turn 57, says his generation was born as "small birds in a large cage" in the former Soviet Union, blissfully unaware of the Communist Party's "red lines". Then came the unravelling of the USSR in 1991, which brought the first taste of freedom. 
This was the opposite of what some feared would happen in Hong Kong, where people were born with freedoms of expression and opinion and could stand to lose them, the celebrated Ukrainian novelist said on his first visit to the city.
"Anyone born free with an understanding of such freedoms cannot remain sane if those freedoms are taken away. I hope China sticks to 'one country, two systems'," he says, referring to Beijing's governing formula that promises to uphold in Hong Kong civil rights that are denied to people in China.
Little wonder, then, that some of the Russian language's greatest satirists are his literary heroes: Nikolai Gogol, Mikhail Bulgakov and Daniil Kharms (a great influence who died at 36, probably from starvation, in prison).
"I don't know the mentality of the Chinese ruling elite, but they always use the word 'harmony'. I hope that they don't mean it as a reason to restrict freedom, but a willingness to tolerate differences," he adds, just as a 
new British government report 
repeated concerns that Beijing was putting more pressure on the city's basic rights and freedoms.
Kurkov was in Hong Kong at the invitation of 
Pen Hong Kong
(with the support of the Hong Kong International Literary Festival) to give a series of talks and workshops about writing at a time when human rights are under attack across the world.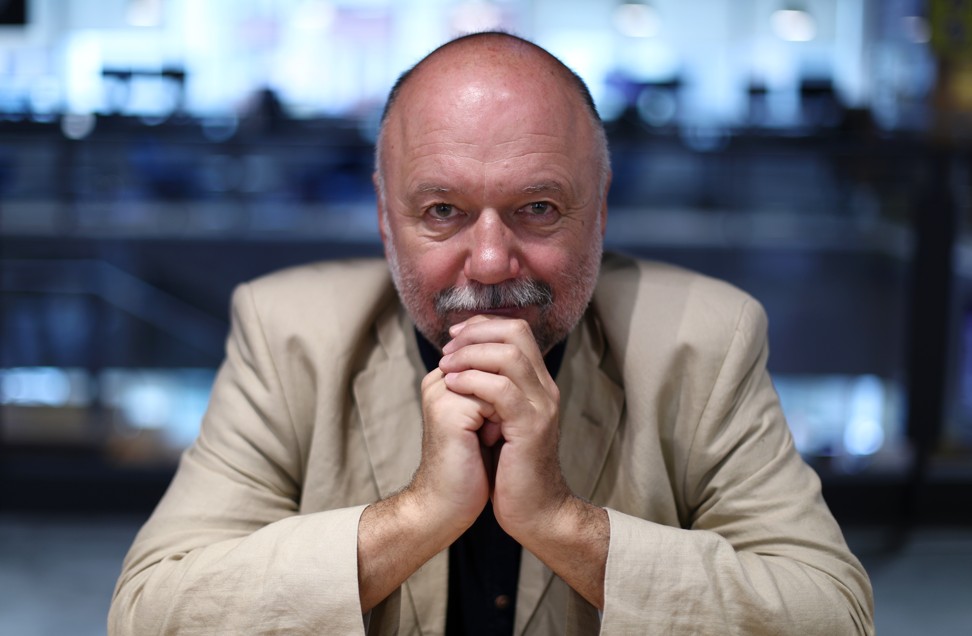 Best-known for his novels, which have been translated into more than 30 languages, Kurkov's blend of satire, surrealism and good old fashioned storytelling makes his dark tales referencing the anarchic post-Soviet malaise in Ukraine compulsive reading. 
He has expressed political ideas using humour since he was a child, when his older brother – a dissident who distributed banned books and literature from their parents' kitchen – allowed him to join gatherings where friends would crack political jokes to vent their frustrations. Later, they even went on the road together to take part in illegal joke-telling competitions across Ukraine.
Black humour helped him through the decades he lived under the Soviet regime and during the chaos that came after, he told the audience at the University of Hong Kong on April 18.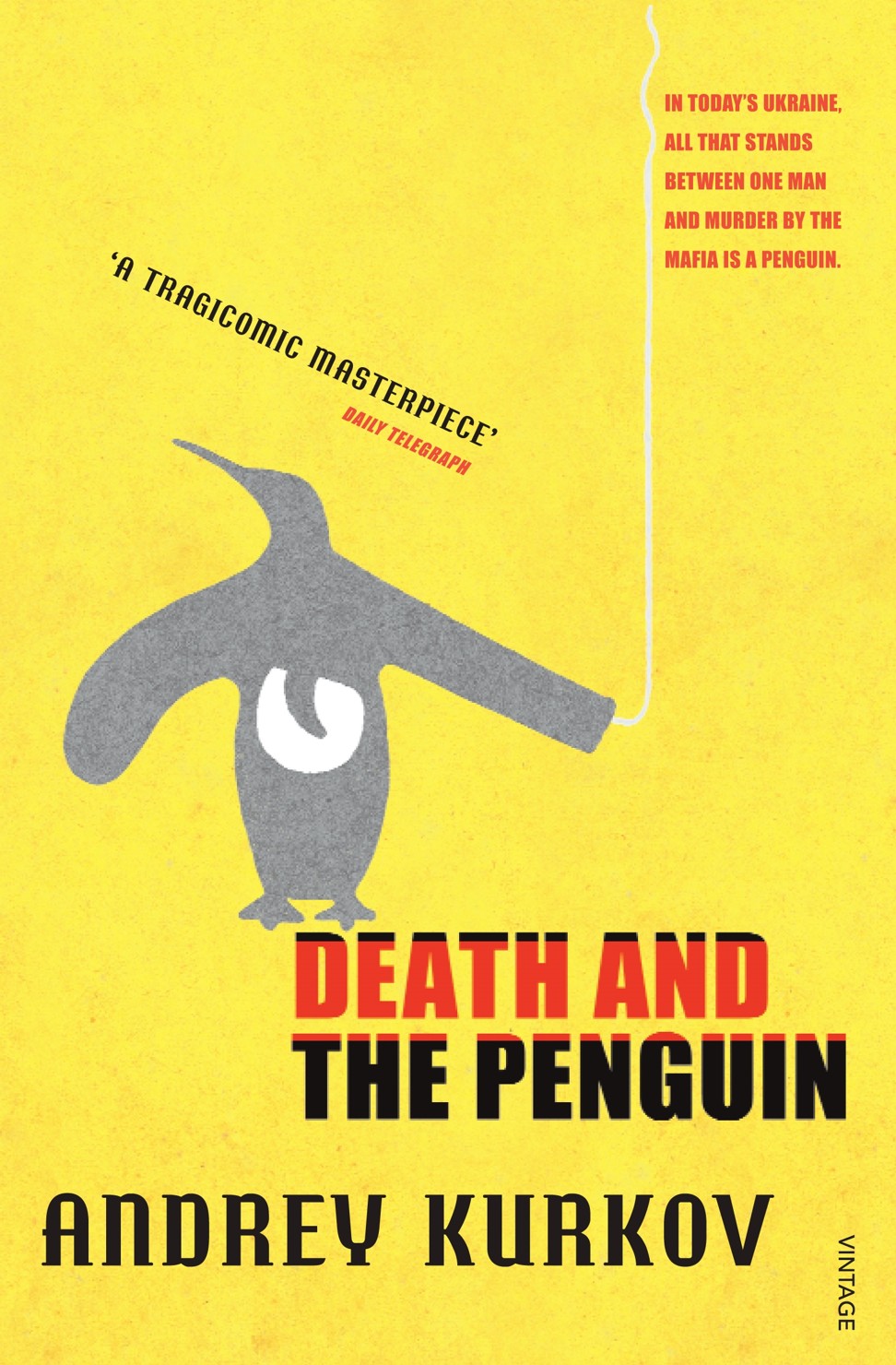 "Friends were upset I was still smiling in 1992, when the USSR dissolved and there was no morality, no laws in Ukraine. I told them I was still an optimist. A black optimist. This means I think it will all end well, but I don't know if I will live to see it," he says.
Kurkov's own novels often feature a protagonist trying to navigate an absurd situation ungoverned by any known rules. Death and the Penguin (1996), his best-known work, features a writer, Viktor, who innocently takes on commissions to pre-write newspaper obituaries about prominent citizens and gradually realises that those people inevitably come to a sticky end after he files the articles. 
Like all satire, the jokes stop being funny when they start to resemble real life.
Kurkov must have felt like the fictional Viktor when the news started to sound like happenings in his novels. In the 2004 book The President's Last Love, he describes the poisoning of a Ukrainian presidential candidate by a Moscow-backed rival. Soon afterwards, Ukraine's pro-Western presidential candidate Viktor Yushchenko was poisoned using dioxin and his pro-Russia rival, Viktor Yanukovich, won the election.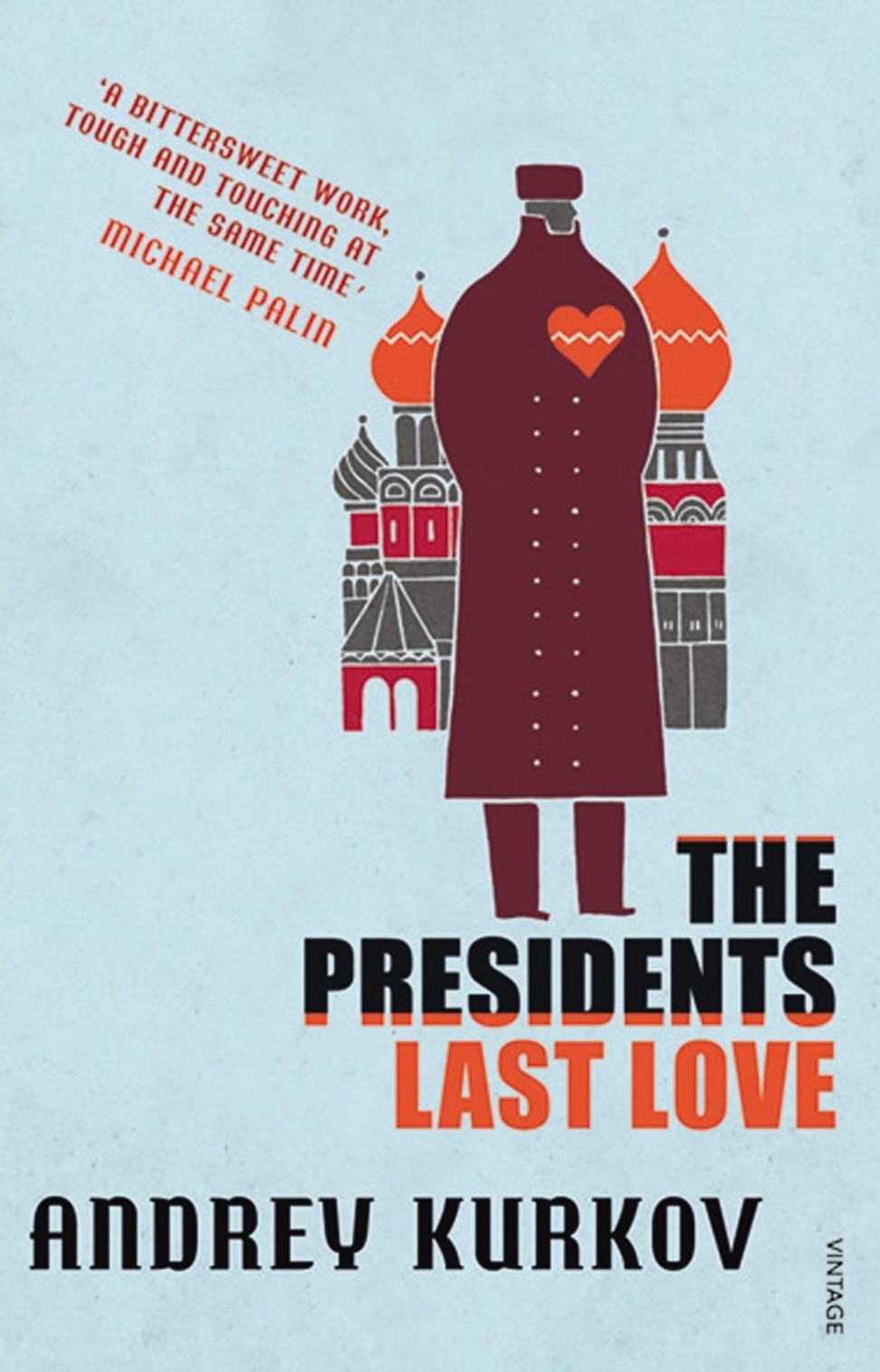 The coincidence did not escape the Ukrainian secret police, who invited Kurkov to have coffee and Hennessy cognac – the favourite tipple of President Bunin, a character in Kurkov's novel – and asked if he thought the poisoners were inspired by his writing.
He also wrote about Russia turning off its gas supply to Ukraine before it actually happened. 
So does he feel his works are prophesies and does he see himself as an oracle? Neither, he tells the South China Morning Post. He is addicted to watching the news and has always tried to understand how world affairs are evolving. But he has watched recent global events with great anxiety. 
"The world is becoming less free. And countries such as Russia that have economic problems need more enemies within and without to serve distractions. This hysteria is accompanied by the rise of chauvinism and hyper patriotism," he says.
He has been a vocal critic of Russian interventions in Ukraine, which he says have continued since the country annexed the Ukrainian territory of Crimea in 2014 using physical and psychological warfare.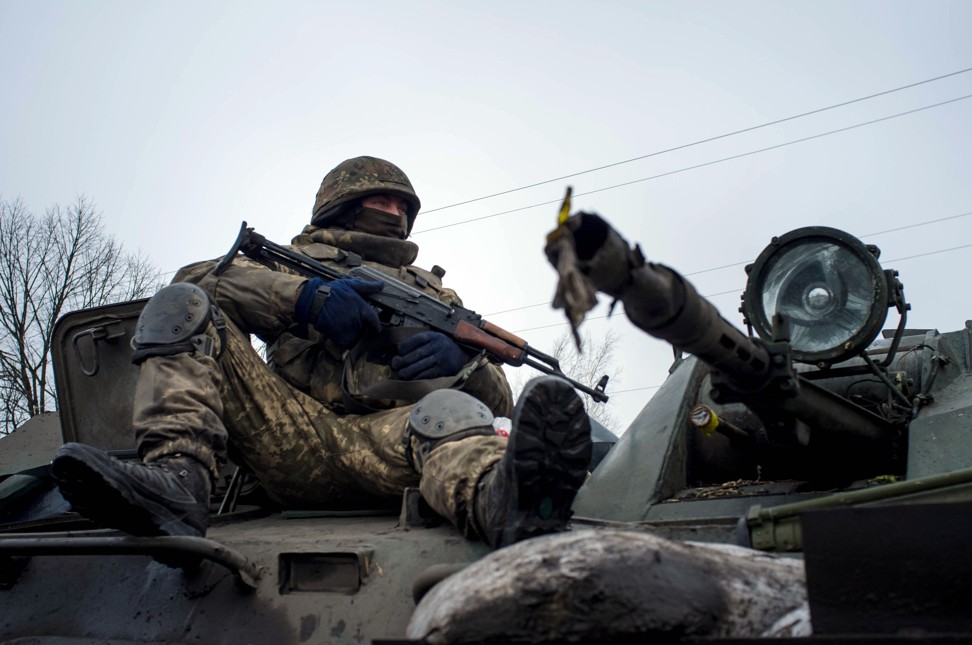 There's the civil war in Donbass in eastern Ukraine where government forces are still fighting pro-Russian separatists, and there's the "hybrid war" waged in the media and on social media, he says. He is also disturbed by how political discussion has turned aggressive in his own country and beyond, with little room for rational, calm discussion.
Meanwhile, the quality of education is sliding in many countries because a less-educated population is less threatening to the authorities, he says. 
"People in Europe and the US are becoming less intellectual and less interested in questions of morality. They read very few books and they discuss ideas aggressively," he says.
That doesn't mean writers should stop writing.
"People must react to every attempt to restrict our freedom. There's the noisy way – protesting on the street, for example. And there's the quiet way. It is the job of writers, journalists and academics to not allow these attempts to fade from public view. It is also important to make passive people take part in social life, and to talk openly. We didn't have open discussion in Ukraine for 27 years and we are paying the price," he says.
This article appeared in the South China Morning Post print edition as: How black humour served author through 'red lines'