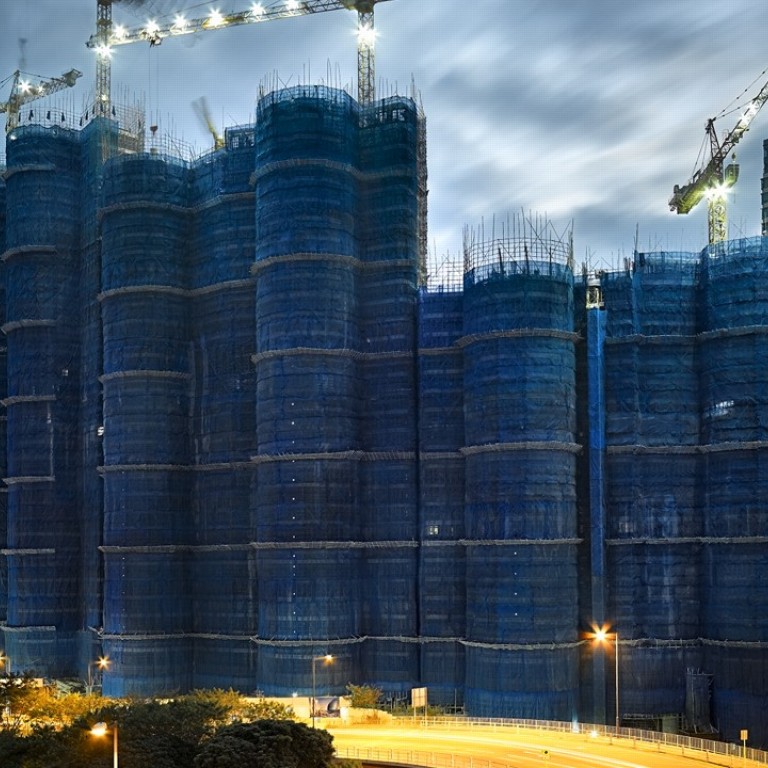 Review

|
Photographer's fascination with Hong Kong bamboo scaffolding shows in new book and exhibition
Peter Steinhauer's eye was drawn to the colourful drapes covering scaffolding on Hong Kong construction sites, which he likens to cocoons
Images shot over more than 20 years capture 'cocoons' and city's changing skyline
Cocoons by Peter Steinhauer, published by powerHouse Books
4 stars
On his first Hong Kong visit in 1994, after landing at the old Kai Tak airport, a stunning structure caught the eye of photographer Peter Steinhauer. Surrounded by bamboo scaffolding and draped in yellow material, the building stood out against the dull city skyline under a canopy of clouds.
"I am immediately fascinated with this, as I have never seen such a thing. It was monumental, huge in scale, and I remember looking at it for quite some time while I waited in the taxi queue.
"My immediate thought was that the environmental artists Christo and Jeanne-Claude were in Hong Kong wrapping buildings," Steinhauer writes in the introduction to Cocoons, his new collection of photographs of Hong Kong buildings under construction from the past 25 years.
However, he saw other similar structures clad in bright fabric – used to contain dust and debris from construction work – as he rode in the taxi to his hotel on Hong Kong Island and eventually learned that Hong Kong is the final holdout of the bamboo scaffolding method once used across Asia.
In Steinhauer's collection of 100 striking images, it's easy to see why he became enchanted by what he calls the "cocoons".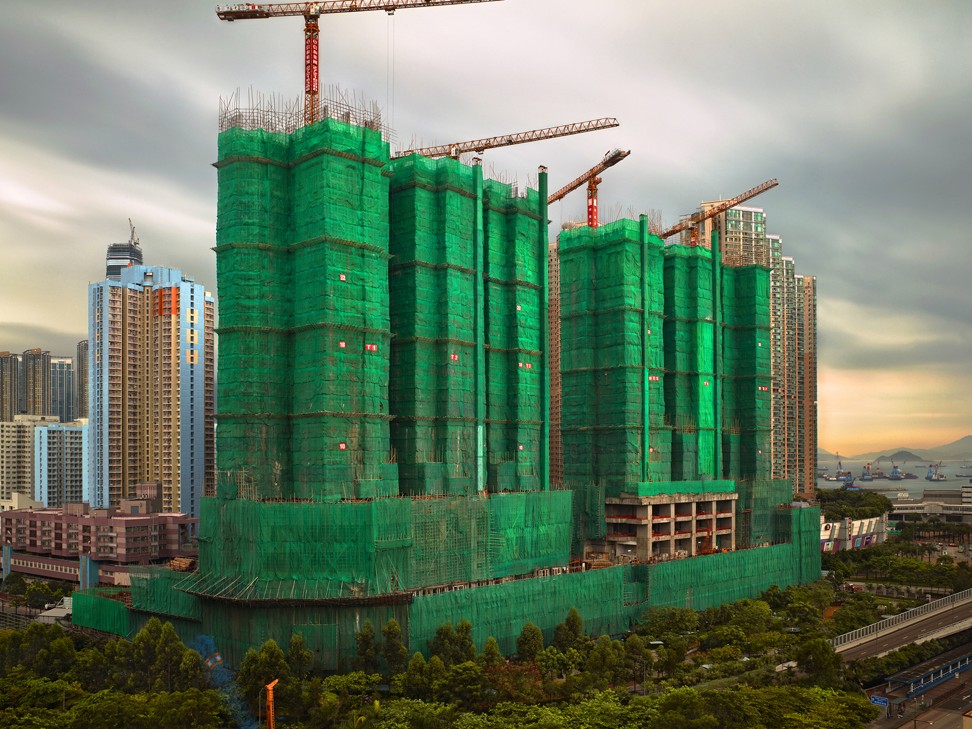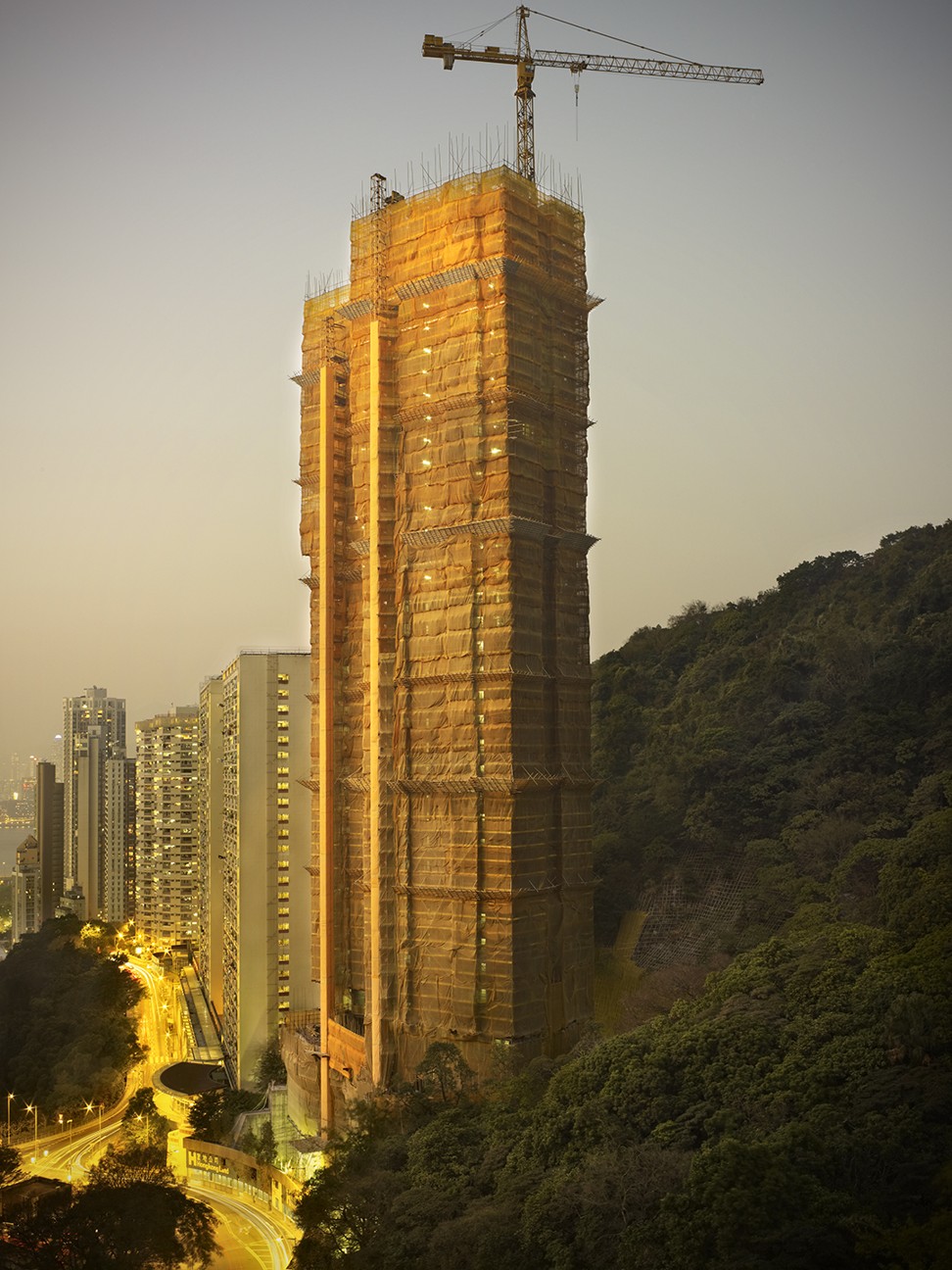 "Once I decided on a building to photograph, I would scout around for spots to photograph from, which involved everything from climbing over fences, walking up embankments and retaining walls, setting my tripod and standing up on my car, to asking random people coming into their residential buildings if they would bring me up on the roof to allow me to photograph. And if no one was around, finding creative ways to convince security to let me into the building, which often ended in polite rejections.
"Once I get on the roof of a building, I am subjected to the environment, and have spent many hours waiting for humid tropical rain to stop and for soft, overcast light to appear."
The award-winning photographer was born in the US state of Colorado and grew up in an army family. He has led a nomadic life, living in Sweden, Hong Kong, Singapore, and Vietnam.
in 2014, he returned to the US with his Vietnamese wife and children, and is now based in San Francisco.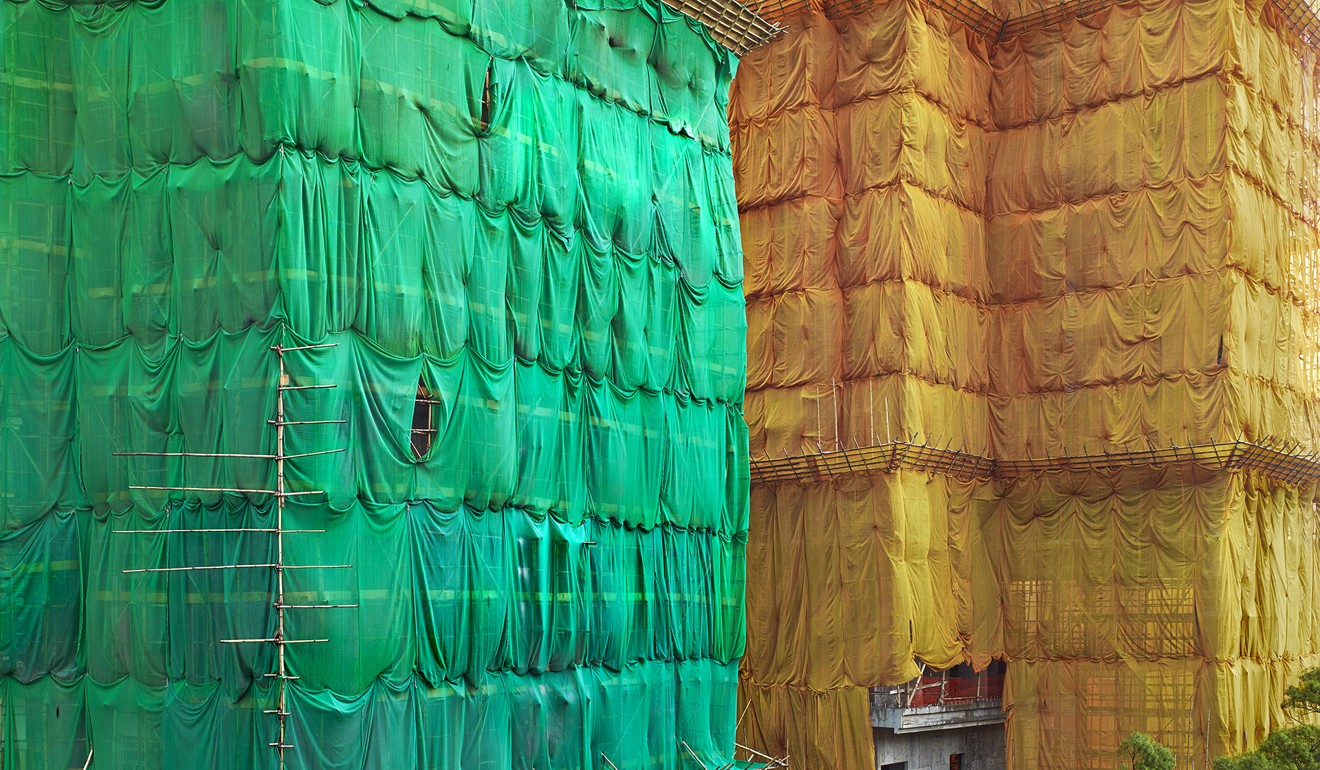 Steinhauer says he has been influenced by Scottish photographer John Thomson. One of the first Western photographers to document Southeast Asia, Thomson settled in Hong Kong in 1868 and his work represents one of the largest archives of photographs of Hong Kong in the 19th century. Many of his shots show bamboo scaffolding.
"It is an amazing process that I find completely artistic, and Hong Kong is the last bastion of this technique. I am humbled to have my work continue what John Thomson started almost 160 years ago and it be added to the body of photographic works on the documentation of Hong Kong."
Steinhauer's vision is to help preserve the history of a city that keeps changing, forever redefining itself, similar to the development of a caterpillar to a butterfly inside its cocoon.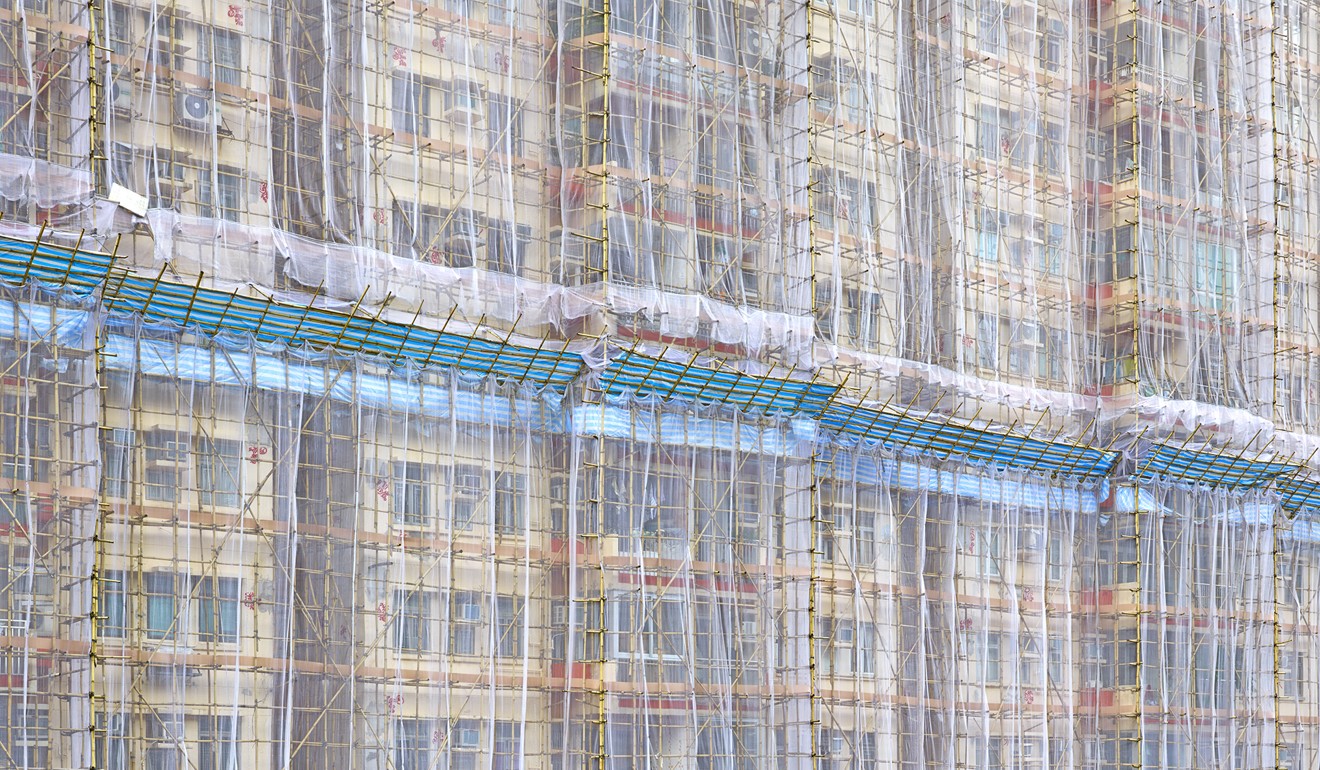 "There is immense beauty in this transformation, and yet it is often overlooked or under-appreciated when we are more focused on the small details of our lives. As such, Cocoons is my artistic effort to capture the beauty of these structures and the creation process in this amazing city as it continues on its journey of transformation."
Images from Cocoons are being exhibited at the Contemporary by Angela Li gallery in Sheung Wan from November 1-20, and Steinhauer will be signing copies of the book at the exhibition on November 3 from 12pm to 3pm.