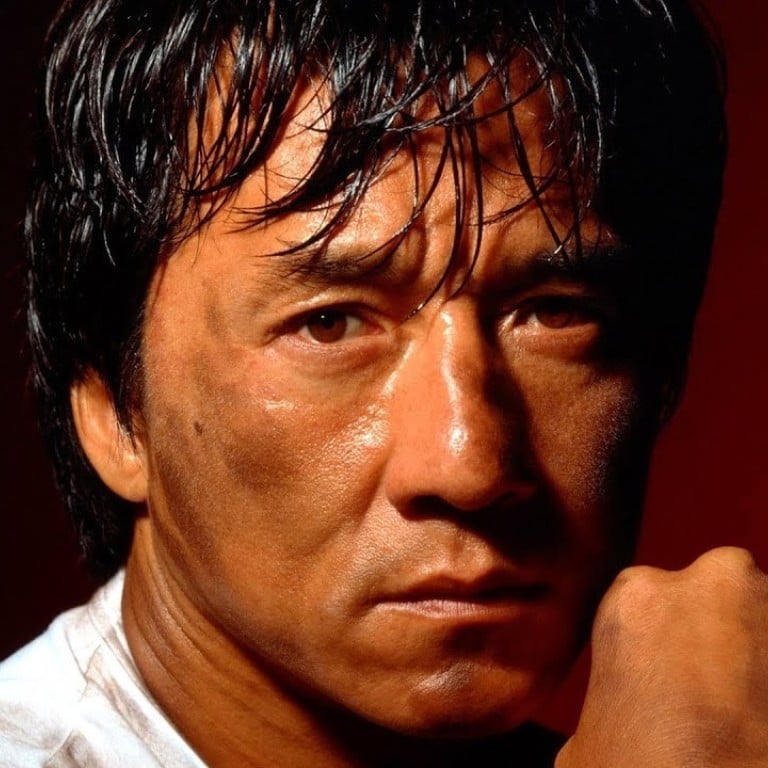 Bruce Lee fight, Michelle Yeoh stunts: Jackie Chan memoir reveals bone-crunching movie moments
Apart from revealing aspects of his darker side, Chan's memoir offers many insights into his early film career
'It hurt, but I was honoured to have been hit by Bruce Lee,' he writes of scene in 1973's Enter The Dragon
Making Jackie Chan: The Movie might initially seem like a stretch for the martial arts living legend, now 64.
But this life story, as told in the star's
impossibly colourful memoir
Never Grow Up

,
would have Charles Dickens speed-dialling Chan's film agent for movie rights, with its tales of Chan's impoverished youth (from age six, enrolled in the abusive China Drama Academy), lost loves, undying ambition fuelled by his insecurity over his upbringing, true bravery and eventual glory.
Apart from revealing his darker side, with tales of excessive drinking, visits to prostitutes and an affair, the book offers many insights into Chan's career as a kung fu movie legend that film fans are sure to welcome.
Here are five movie moments, some bone-crunching, as described in Never Grow Up.
1. Young Chan played the best dead guy
After the impoverished stuntman was assured by the angry father of his first love that he would never amount to anything, Chan was obsessed with making it big.
Besides risking his life with dangerous martial arts stunts, Chan also enthusiastically acted dead as an extra in battle scenes. During one rain-soaked shoot, the director noticed that only Chan excelled.
"That guy is the best corpse, make sure we get him in tomorrow as well!" the director barked. Chan was "now in demand as the best corpse in kung fu".
2. That painful Bruce Lee run-in
Chan once toiled for HK$65 a day as a stuntman and relished the opportunity to spar on screen with screen legend Bruce Lee in 1973's Enter the Dragon.
In one scene, Lee hit Chan too hard with a stick, "knocking me to the ground". He writes: "It hurt, but I was honoured to have been hit by Bruce Lee … Afterwards, he apologised effusively, told me I was doing a great job and that I was very brave. It was an incredible moment for a young kung fu artist, and one I will never forget."
3. Cannonball Run was a bomb for Jackie
It seemed like destiny when Chan got the call from Hollywood to star in the 1981 cross-country car race comedy The Cannonball Run. Not only would it give the Hong Kong superstar a chance to act for Americans, but "Cannonball" was his childhood nickname.
But Chan was not comfortable playing a Japanese racing driver, and the bevy of Hollywood stars – from Burt Reynolds to Farrah Fawcett to Roger Moore – didn't notice him.
"In Hollywood, I was nobody," Chan writes. Only Sammy Davis Jnr interacted. "He spoke Japanese to me every time we met, and I didn't bother correcting him."
4. Chan was petrified of performing his famed Project A stunt
Chan's fall from a clock tower in 1983's Project A is one of the most famous stunts in martial arts. The planned descent, broken only by two flimsy awnings, was so dangerous that director Chan found reasons to hold off from filming for six days.
Compelled to action on day seven, Chan held on to the clock's minute hand for as long as possible before letting go.
"I just went smack on the pavement and my neck twisted sharply. But I didn't die," Chan writes. The perfectionist immediately called for a second take to improve the shot. Dazed from impact, Chan managed to give his lines and complete the scene.
5. Michelle Yeoh gets a stuntman's shout-out
Chan gives major props to Crazy Rich Asian star Michelle Yeoh, his co-star in 1992's Super Cop. Yeoh excelled in the action, even insisting on doing her own motorcycle stunt hurtling towards a moving train.
"Not many people can match me in my willingness to go for it," Chan writes. "Michelle Yeoh is one of them."