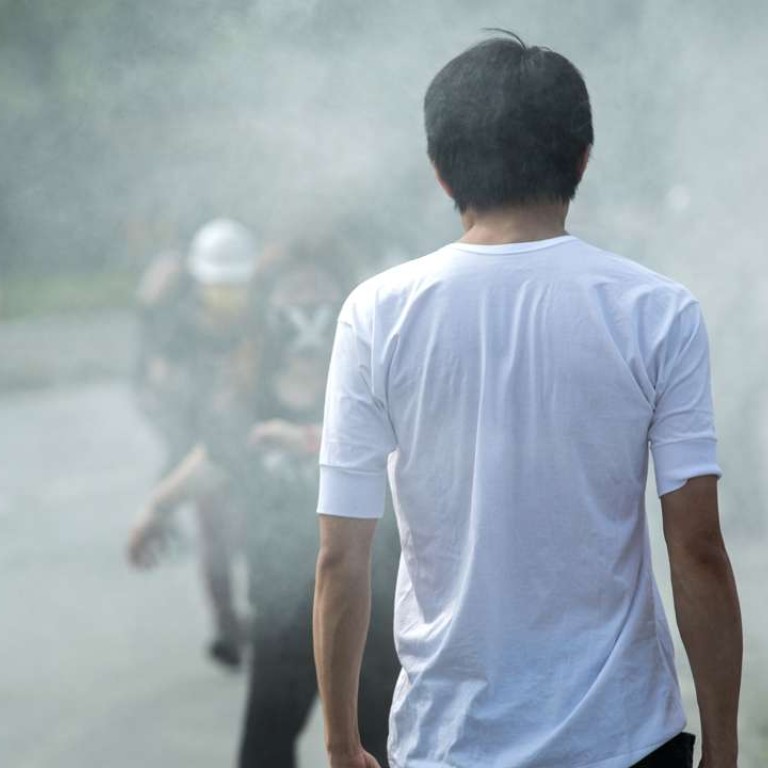 As Ten Years lands on iTunes in Hong Kong, Apple says service shut down in China
Tech giant says it wants to restore Movies and iBooks services in China, which were ordered to close last week by film and media regulator, days before iTunes Hong Kong began carrying controversial film Ten Years
Apple's iTunes Movies and iBooks services were closed down in China last week, less than seven months after they started operations.
The news came shortly before Ten Years – the controversial independent film which won best picture prize at this month's Hong Kong Film Awards, despite being banned in China – became available on iTunes in Hong Kong. The dystopian film imagines Hong Kong in 2025 with language police, mini Red Guards, radical protest and social alienation rife.
Apple wants to restore services "as soon as possible", the company said in a one paragraph e-mailed statement without providing a time frame. The services were ordered to close by the State Administration of Press, Publication, Radio, Film and Television (SAPPRFT), The New York Times reported, citing unidentified people familiar with the matter.
In February, the SAPPRFT banned broadcasting of this year's Hong Kong Film Awards, in spite of a pre-existing contractual agreement between Chinese internet portal Tencent and the awards association. The awards ceremony was not broadcast in China, while any mention of Ten Years' best picture win was removed from online reports in China about the awards ceremony.
In the same month, the regulator and the Ministry of Industry and Information Technology released new rules governing publication of virtually all types of internet content in China. The regulations took effect last month.
China, including Hong Kong and Taiwan, is Apple's largest market after the United States, with the company rolling out new services amid slowing growth for device sales. For the three months ended December, revenue in the region rose 14 per cent to US$18.4 billion and chief executive officer Tim Cook plans to continue investing despite an economic slowdown.
Apple was the third-largest smartphone vendor in the December quarter with 12.5 per cent of shipments, according to researcher Canalys. That trailed Huawei Technologies and Xiaomi, who each had about 15 per cent.
In March, President Xi Jinping said China would accept foreign internet companies as long as they abide by Chinese laws and regulations.