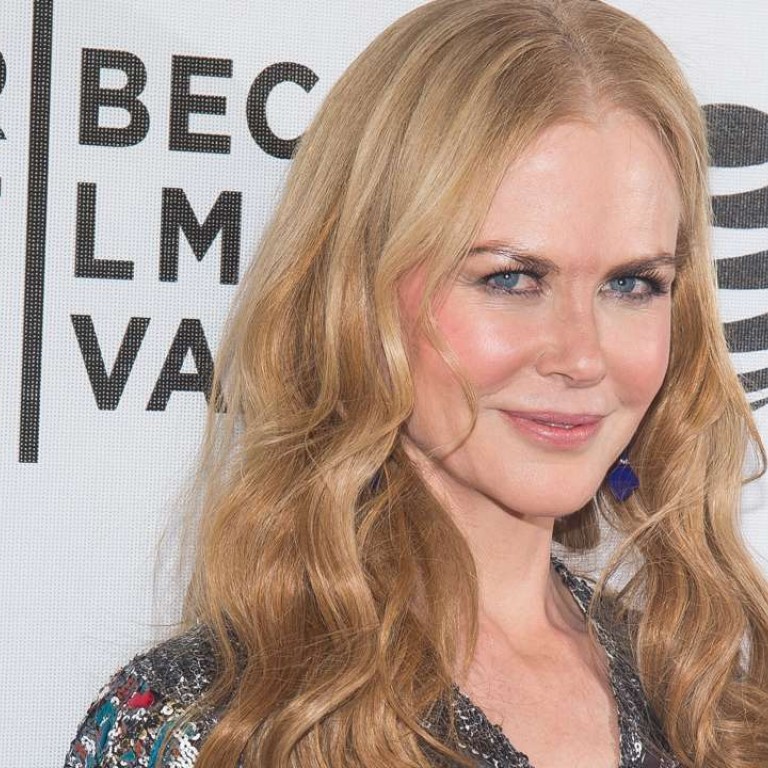 Nicole Kidman, writers' champion and homebody, brings bestselling novel to the screen
The Australian actress and self-confessed introvert says she is a huge reader, and in producing a film adaptation of The Family Fang, she has helped to empower other creative talents
If you're planning to throw a big, fabulous, noisy party, don't invite Nicole Kidman and Keith Urban. Or at least, don't be offended if they politely beg off.
"You know how people talk about 'FOMO' – fear of missing out?" Kidman asks. "Keith and I came up with 'LOSI' – love of staying in. When we don't have work, we love staying home."
Kidman, 48, is out working at the moment, with Jason Bateman, her co-star and director in The Family Fang, adapted from the bestselling Kevin Wilson novel – which Kidman optioned herself, also serving as a producer. Hours before introducing the movie at the Tribeca Film Festival, she sits across from Bateman in a hotel lounge, orders a cappuccino and discusses the project.
The author is from the US state of Tennessee, says Kidman, who lives with fellow Australian Urban and their two daughters in Nashville, Tennessee. As a homebody and "natural introvert", Kidman is a "huge reader" and spotted a rave review of Wilson's book in a local newspaper.
In Fang, she and Bateman play Annie and Baxter, the middle-aged children of performance artists whose sudden disappearance, Annie figures, is a hoax. As she and Baxter investigate, "Annie becomes the leader of the film," says Bateman. "She can be embittered by what she comes to realise, but she emancipates herself."
Behind the camera, Kidman is "no good at being a leader," she insists, explaining why she hasn't considered directing herself. "I like to follow. I love showing up, coming into somebody else's world and saying, 'How do we do this?' "
In bringing texts that move her to the screen, though, Kidman has empowered a number of creative talents – among them Fang screenwriter David Lindsay-Abaire, whose Pulitzer Prize-winning play Rabbit Hole she had previously optioned, also producing and starring in the film adaptation.
"Many actors who produce are always advocating for their character," says Lindsay-Abaire. "Nicole's able to step back and ask what best serves the story as a whole."
Kidman's interest in theatre brought her back to the stage last year, where she played English scientist Rosalind Franklin in the West End premiere of Anna Ziegler's Photograph 51, directed by Michael Grandage. Kidman also worked with Grandage on his feature film debut, Genius, which casts her as American costume designer Aline Bernstein (in a relationship with Jude Law's Thomas Wolfe).
The New York Post recently reported that Photograph will transfer to Broadway this autumn. Kidman, stops short of confirming this, but says: "We're trying to figure out a way to bring the whole London cast over." She adds, "It requires a family meeting. It was hard missing my seven-year-old daughter's bedtime" during the West End run.
Not to mention the lost opportunities to spend long nights at home in her pyjamas. "I've been known to put them on as early as 5.30," Kidman confides.