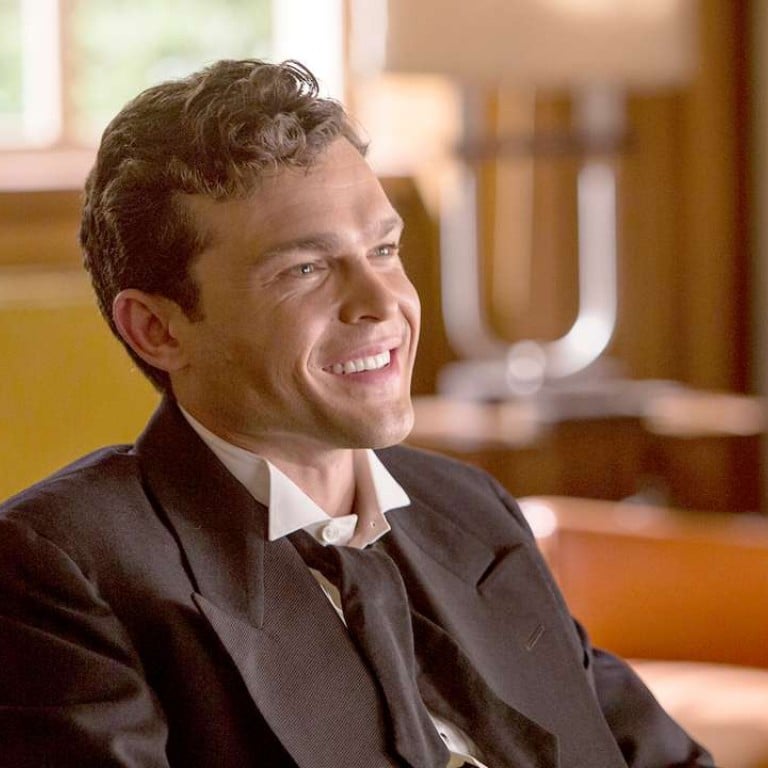 Meet the new Han Solo: all you should know about Star Wars' Alden Ehrenreich
Harrison Ford's young replacement, star of a Star Wars spin-off film out in 2018, was spotted by Steven Spielberg and has starred in two films by Francis Ford Coppola and one by Sophia Coppola
Since Disney announced its forthcoming Han Solo-centric Star Wars spin-off, directed by Phil Lord and Christopher Miller, chatter has grown about which young actor could possibly take over for Harrison Ford.
Miles Teller, Emory Cohen and Ansel Elgort were all in the running, and the shortlist included rising stars Jack Reynor ( Transformers: Age of Extinction ) and Taron Egerton ( The Kingsman ).
Well, the actor to play Chewie's best friend has finally been announced, and it's Alden Ehrenreich.
If you're asking yourself who that is, here's what you need to know about Ehrenreich.
He's got some big fans in big-name directors
The first to take notice of Ehrenreich's talent was Steven Spielberg, who discovered him during a home movie that played at a bat mitzvah ceremony. Then Francis Ford Coppola took the actor under his wing. Between 2009 and 2011, Ehrenreich starred in two of Coppola's movies, Twixt and Tetro, plus Somewhere, written and directed by Sofia Coppola.
Since then, Ehrenreich has worked with Korean auteur Park Chan-wook ( Stoker ), Woody Allen (Blue Jasmine) and Warren Beatty (an untitled movie that may eventually see the light of day), plus the Coen Brothers. Speaking of which ...
His big break was supposed to be Hail Caesar!
The hilarious second trailer for the Coen Brothers comedy introduced Ehrenreich in the role of a bumbling cowboy turned actor who doesn't take direction well.
The 26-year-old's scenes were being used to sell the movie, which seemed to indicate that Ehrenreich's breakout moment was upon us. Unfortunately, Hail Caesar! tanked at the box office, and few got to appreciate the actor's talents.
He can do funny
If people had seen Hail Caesar! they would have noticed something that will come in handy for the new Han Solo movie: Ehrenreich has great comic timing. The new Star Wars instalment is being directed by the men who brought us 21 Jump Street and The Lego Movie, and now we have further confirmation that the movie will have a lighter tone. Lucasfilm president Kathleen Kennedy told Entertainment Weekly last summer, "You can imagine, given who we've chosen to come in and direct, it should be very entertaining and funny ... Han Solo is the character inside Star Wars that everybody knows has a wit and a sense of humour. So that's what this should be."
He has experience when it comes to taking on a beloved character
So it's not exactly in the same league, but Ehrenreich had a part in the recent glut of movies based on much-loved young-adult novels. He played one of the leads in Beautiful Creatures , an adaption of the first novel in the Craster Chronicles series by Kami Garcia and Margaret Stohl. It was the kind of role that prompted Teen Vogue to proclaim, "Twi-hards, don't fret! Alden Ehrenreich is Hollywood's next supernatural stud."
Maybe that prepared him, if ever so slightly, for the fan boys and girls who will be waiting impatiently for the film's 2018 release, so that they can judge how well he stacks up to the original.
The Washington Post