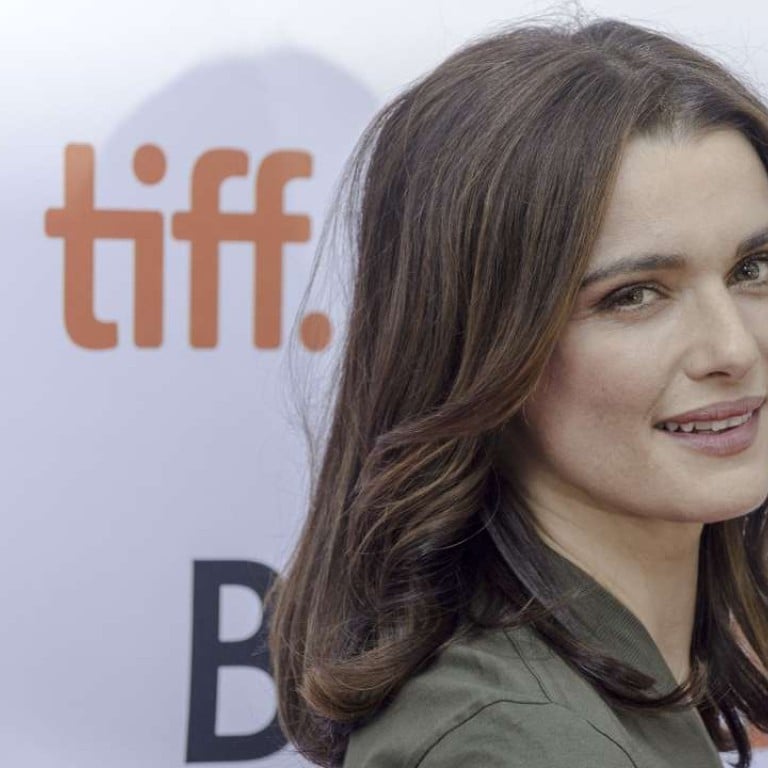 'I don't even know what Tinder is': Rachel Weisz on dating rituals and new film The Lobster
The Oscar winner's latest film – a mystery set in a dystopian future – is hard to crack open, but if it signifies anything, as far as Weisz is concerned, it's how daring her choices as an actress are becoming
When it comes to her new film The Lobster, Rachel Weisz is struggling to put it into words. "I'm so inside it, I don't know how to interpret it," she says. Her director, the Greek-born Yorgos Lanthimos, who co-wrote the story with his regular writer Efthymis Filippou, clearly didn't offer her many clues during the shoot. "The most intellectual conversations I've ever had are with you," she cries. "Nothing with Yorgos. Nothing! Nothing!"
The British-born Weisz, 46, seems content with letting others analyse The Lobster, a mysterious, Kafka-like fable set in a near-future dystopian world where single people are taken to a grim-looking hotel and given 45 days to find a mate. If they don't, they get turned into an animal of their choosing and released into the wild.
"The whole thing struck me ... it was just completely unique and bizarre," says Weisz. "Yorgos created a universe which has totally different rules to the rules that we live in."
Characters are nearly all labelled rather than named. Ben Whishaw and John C. Reilly play two of the single hopefuls – dubbed Limping Man and Lisping Man respectively. Only Colin Farrell's David, a recently divorced architect who is the latest singleton to face this metamorphosis, is named. Weisz, who narrates the film, plays one of the so-called Loners, outsiders who have escaped this bizarre society and now live in the forest. Her name? Short Sighted Woman.
The film is full of rules: masturbation is outlawed in the hotel, for example, but sexual stimulation via the maid is mandatory. "Those are the rules of the universe Yorgos created," says Weisz. "But in this very rule-bound universe, I think Colin and my character try and transcend the rules ... I found it very moving and quite romantic, I mean romantic with a capital 'R' – impossible love that you have to surmount possible rules and regulations, like Romeo and Juliet."
So what does it all mean? Is The Lobster really a film about modern-day social pressures to marry, mate and match-up?
"I don't consider myself an expert on this, but I don't essentially feel like it's a new phenomenon," Weisz says. "Haven't people always wanted to find a mate? Or they worry about being lonely, or they become a monk or a nun, and then they marry God or Jesus ... there are not that many options, are there? Either you're single or ... I guess there's polygamy? Or a ménage."
One newspaper in the UK asked: 'Is The Lobster the weirdest date movie ever?' Other critics have said it's a film for the post-Tinder generation. Understandably – given she has been married to 007 star Daniel Craig for almost five years – Weisz wasn't aware of Tinder, the dating app that allows users to scroll through suitable candidates and hook up with them.
"Someone just told me at lunch," she laughs. "I had no idea. It's like Uber, right? You can find a taxi in your area." Oddly, that's a rather good analogy. In The Lobster, the hook-ups are brutal. Whishaw's Limping Man frequently bangs his nose to make it bleed to win the affections of a woman who regularly endures nosebleeds.
"All couples ask of the other to change and be someone other than they are," says Weisz, warming to the topic. "Love is maybe trying to accept the other person's limitations and hope they accept yours ... that's what it made me think about." Another theme is narcissism. "Love is the opposite in this movie: it's learning to understand the utter difference in the other, told in a completely absurdist way."
It all brings us back to this idea that The Lobster is not easy to crack open. "Everybody has their own interpretation ... It just speaks of your own attitudes to love, compromise, romance, dating – whatever they are, it speaks to you personally. If it makes you think about Tinder ... I'm out of the dating game, so I don't even know what Tinder is. It doesn't make me think about that. Whatever you're going through in your life will probably reflect on that."
If the film signifies anything, as far as Weisz is concerned, it's how daring her choices are becoming as an actress. Born in London's Westminster, the daughter of a Hungarian inventor and Austrian psychotherapist, she started performing while reading English at Cambridge University. After graduating, she immediately won roles on British television – beginning with the 1992 mini-series Advocates II.
"When I first started acting, I just did every job that I was offered just to pay the rent," she says.
Yet it didn't take long before she was working with Bernardo Bertolucci on 1996's Stealing Beauty. Three years later, The Mummy came along, but Weisz gradually steered away from blockbuster terrain. She won an Oscar for her activist role in the sublime The Constant Gardener, the 2005 film that "changed things" for her.
Ever since, she's been driven by smart auteur choices, working with her former partner Darren Aronofsky (The Fountain), Hong Kong maestro Wong Kar-wai (My Blueberry Nights) and recently Paolo Sorrentino ( Youth ). "I think auteurs are very interesting," she says.
"Darren is definitely an auteur. He creates his own very distinct universe. It's not just a generic tone; it's a unified tone. Like all Coen brothers movies … it's a completely unique world that they create. You can't imitate it. You can't photocopy it. How do they do it? I don't know. They have the same equipment. Just cameras, actors, costume designers, set designers … how do they do it? It's their point of view."
It was Weisz who sought out Lanthimos after seeing his 2009 international breakthrough film, Dogtooth, which was nominated for an Oscar. "I asked to meet him and I said, 'I really want to work with you'," she says. It came after Weisz had enjoyed a period away from film – partly to spend time with her family (she has a nine-year-old son, Henry, from her time with Aronofsky), partly to perform in Harold Pinter's Betrayal, with Craig, on Broadway.
Now she's back with an impressive roster of independent film projects, including Deep Water, James Marsh's biopic of sailor Donald Crowhurst, and The Light Between Oceans, a new drama about a lighthousekeeper with Michael Fassbender. It's a world away from taking what comes to pay the rent.
"Now I have an incredible luxury where I can choose," she says. "But that comes with its own set of problems. Sometimes it's obvious and sometimes it's not obvious, the choice." So far, she's picking with aplomb.
The Lobster opens on May 12
Want more articles like this? Follow SCMP Film on Facebook