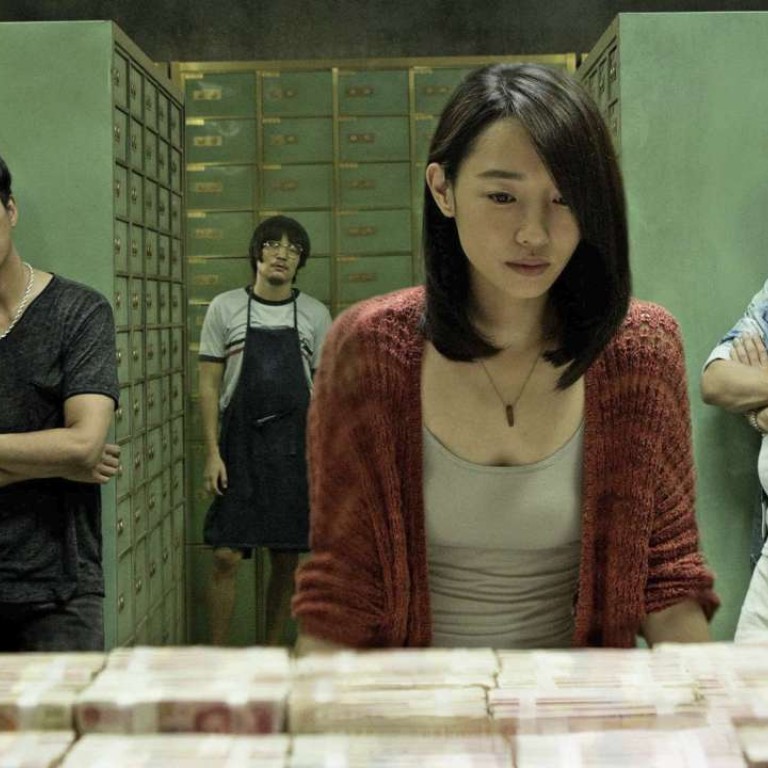 Review
Film review: Chongqing Hot Pot – former classmates in twisty heist thriller
For all that the film has a stellar cast, led by Chen Kun and Bai Baihe, its narrative intrigue is squandered in the final third of the film, replaced with senseless violence and genre clichés
2.5/5 stars
Three former schoolmates who have fallen on hard times spot an extraordinary opportunity to turn their lives around in this second feature by Chongqing-raised writer-director Yang Qing (One Night in Supermarket). Chongqing Hot Pot is an awkward blend of friendship drama and heist thriller that unwittingly trades all its narrative intrigue for senseless violence in the final third. If not for its high-profile cast and stylish production, the movie wouldn't have left much of an impression.
When Liu Bo (Chen Kun), Xu Dong (Qin Hao) and Four Eyes (Yu Entai) look to sell their failed hot pot restaurant business, located inside one of many bomb shelters in Chongqing, the trio of best friends also decide to expand the underground space to maximise profit. But as they accidentally dig through to the vault of an adjacent bank, at which high-school classmate Yu Xiaohui (Bai Baihe) happens to be working, the quartet must choose either to stage a heist or clandestinely repair the hole in the ground.
There is a lightness of touch to the longtime buddies' behaviour that suggests the affection they feel for each other, for their common crush Yu, and for Liu's grandfather. But while the mountain of unsecured cash in the bank offers just the catalyst to turn this into a farcical caper, Yang resorts instead to excessive bloodshed. It's a shame that the crisscrossing destinies of the protagonists, their rival bank robbers, a vicious loan shark and the circling police should be resolved with genre clichés.
Chongqing Hot Pot opens on May 12
Want more articles like this? Follow SCMP Film on Facebook