CNBC
Get more with myNEWS
A personalised news feed of stories that matter to you
Learn more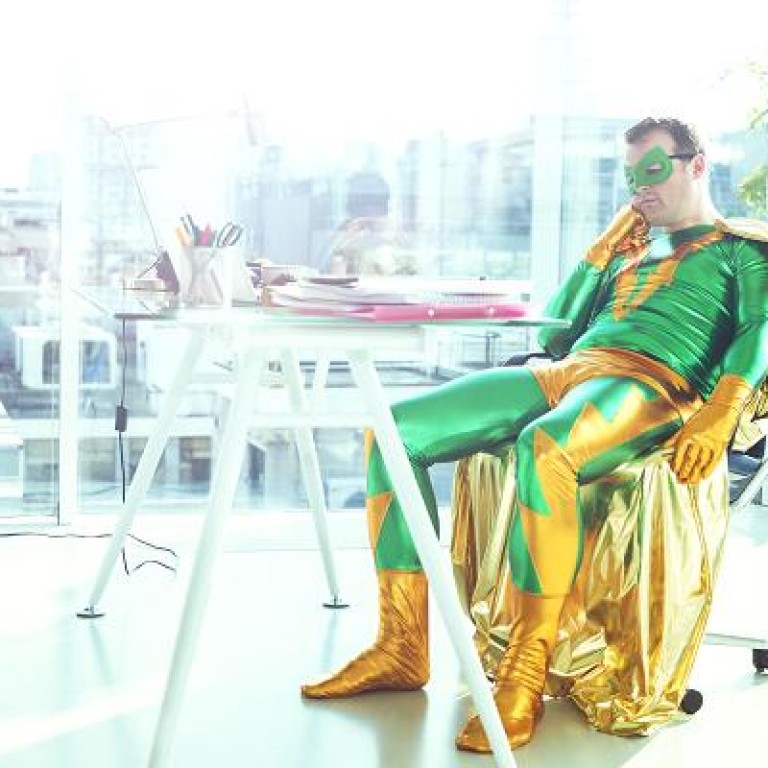 'Superhero fatigue' still far off as 'Civil War' nears US$1B mark in global receipts
'Captain America: Civil War' rakes in US$941 million after only two weeks, leading to speculation that 'superhero fatigue' is a myth
Last year, after Twentieth Century Fox 's "Fantastic Four" flopped and Disney 's "Avengers: Age of Ultron" underperformed its predecessor, box office watchers posed an intriguing question: After an impressive run of more than a decade and billions of dollars in revenues, had superhero movie fatigue finally set in?
If that was the premise of 2015, this year appears to have answered the question. The first three comic book adaptations of 2016 perched in the top five at the domestic and international box office — and the chorus of naysayers seems a bit quieter this year.
After only second week in North American theaters, Marvel's "Captain America: Civil War" has earned US$941 million globally, while Marvel-branded superhero movies have reaped US$10 billion collectively, according to a report in Deadline. To date, the movie has earned nearly US$300 million in US receipts, and almost US$650 million internationally.
It's not hard to see why Hollywood watchers question the genre's longevity. Disney and Warner Bros. Pictures each have about a dozen movies planned between through 2020. Fox's "X-Men" franchise is 17 years old and still growing. Sony is rebooting its Spider-Man franchise yet again — this time with help from Disney-owned Marvel Studios.
But after the string of superhero successes at the box office this year, it might be time to ask another question: Is superhero movie fatigue just a myth?
"We don't see fatigue at all," said Tobi Bauckhage, CEO and co-founder at Moviepilot, a website that specializes in sci-fi and comic book content.
Bauckhage said the core fan base has stuck around, in part because studios have innovated within the typically risk-averse world of intellectual property-based blockbusters. They've offered fresh takes on the genre with Fox's R-rated "Deadpool," an "X-Men" spin-off, and Disney's "Ant-Man." The latter was a comedic mashup of heist movie tropes and super heroics.
Meanwhile, fan interest in big-budget hero films has yet to wane, and in fact shows signs of momentum. In the first four months of the year, Moviepilot's network of contributors wrote roughly 8,800 articles about four Marvel movies and two DC films, generating a total of 56 million reads. During the same period last year, 5,200 stories about three Marvel-based releases drummed up 20 million views.
More superhero movies came out earlier this year, so the periods are not directly comparable. But Moviepilot said the figures show the genre still generates a lot of conversation.
"If anything, I think fans are getting more excited about these films," said Alisha Grauso, editor-at-large at Moviepilot.
One critical measure of health is the rate at which ticket sales drop off in the weekend immediately following a movie debut, Bauckhage said. This can be a better gauge of interest beyond the core comic book-reading audience that packs theaters for debuts.
On that score, the record this year is mixed. "Batman v Superman: Dawn of Justice" from Warner Bros. flamed out after its monster US$166 million U.S. open, dropping a whopping 69 per cent in its second weekend. Twentieth Century Fox's X-Men spin-off "Deadpool" did significantly better by that measure, posting a 57 per cent second-weekend drop.
Given the high praise among critics and fans alike for "Civil War," which pulled in nearly US$180 million in its U.S. debut last week, Bauckhage said he expects its decline rate to look even better this weekend. "Civil War's" nearly two-week run has already eclipsed "Deadpool's" total earnings, as well as those of "Batman vs. Superman."
Over the length of their theatrical runs, superheroes have held their own in an increasingly crowded field of big-budget popcorn movies.
Comic book movies proliferated in the decade following New Line's 1998 adaptation of the Marvel vampire hunter "Blade." They were generally hit or miss as the genre found its footing. Only the first Spider-Man and X-Men trilogies proved to be sure box office winners.
However, since Marvel kicked off its shared universe of interconnected movies in 2008, superhero films have consistently accounted for a significant portion of U.S. box office receipts, data from comScore show.
ComScore crunched the numbers to show the per cent of the total U.S. box office captured by each of the top 50 movies in the last seven years. For example, "Marvel's Avengers" earned about US$623 million in 2012, accounting for about 5.8 per cent of total U.S. box office earnings that year.
By the same measure, 17 of the 33 superhero movies released between 2008 and 2015 placed in the top 10 in their respective years. Twenty-five placed in the top 25.
In fact, only five superhero movies actually fell outside the top 50 during that period: The notoriously troubled "Fantastic Four" reboot, the R-rated "Kick-Ass" and its sequel, a second and final Ghost Rider movie, and a Punisher sequel that failed to launch.
That said, there are certainly disappointments in the mix. "Green Lantern" accounted for more than 1 per cent of the U.S. box office in 2009 — good for 24th place — but its US$116.6 million U.S. haul paled in comparison to its reported us$300 million in production and marketing costs.
Similarly, Sony ended its second Spider-Man trilogy in midstream after the first two installments underperformed the first series — even though both cracked the top 10.
Foot traffic also looks healthy. Superhero movies account for a large share of tickets sold, CNBC analysis of OpusData shows.
Some industry-watchers expect more disappointments. Cowen and Company analyst Doug Creutz has warned the market cannot absorb so many superhero movies at a time when ticket sales volume is down, and studios are increasingly relying on a small batch of big tent-pole films. That creates greater risk that more costly movies will fail, in his view.
Thus far this year, comic book filmmakers are batting a thousand. "Deadpool" scored the biggest February opening ever, while "Batman v Superman" set a record for a March debut. Subsequently, "Captain America: Civil War" became the fifth-best North American release of all time last weekend.
"If anything, this year is looking like the genre's most widely successful year," said Shawn Robbins, senior analyst at BoxOffice.com.
Arriving on the heels of the trio of comic book blockbusters, "X-Men: Apocalypse" faces the highest hurdle when it debuts in just under three weeks. But Robbins said the third of the "X-Men" prequels is tracking well, and stands to reap a good-will dividend from the last two movies.
Two weeks ahead of its release, critics are split on "X-Men: Apocalypse." Based on about 60 reviews, the film has a 56 per cent "fresh" rating on Rotten Tomatoes, a website that aggregates reviews.
But "Batman v Superman" overcame a 27 per cent rating to earn US$166 million in its first weekend.
The challenge for studios moving forward is to maintain the level film making that has attracted fans, said Paul Dergarabedian, senior media analyst at comScore.
"If you lose that audience it's hard to get them back," he said. "It's about creating momentum, maintaining that momentum by creating great movies time after time."