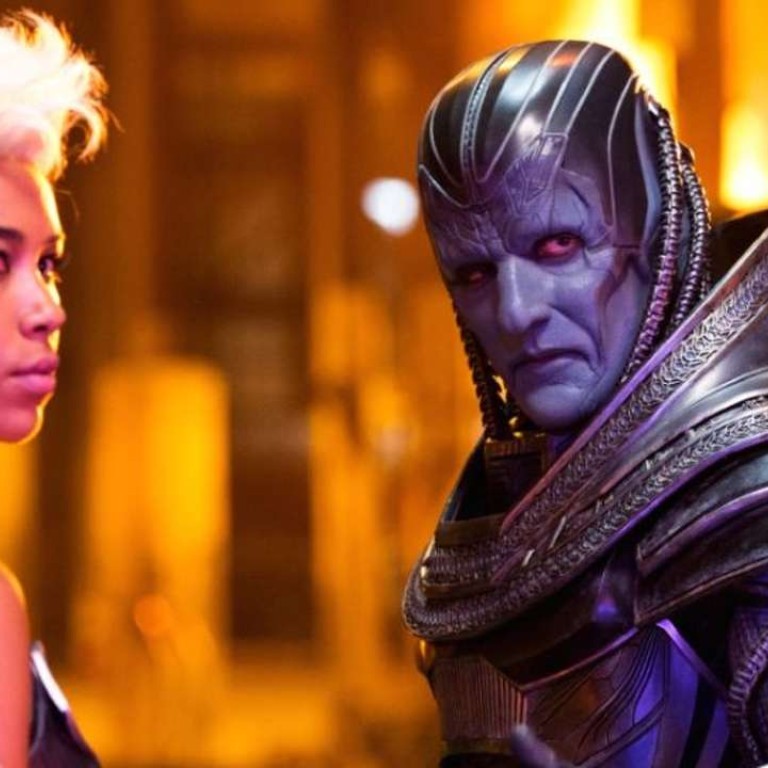 Review
Film review – X-Men: Apocalypse is one prequel too many for storied franchise
Story of god-like mutant and his four horsemen who set out to rid the world of sin, with only the X-Men to thwart them, is too bloated and action-packed for its touching human moments to linger
2.5/5 stars
Early in X-Men: Apocalypse, young telepath Jean Grey says to fellow trainee mutants: "At least we can agree that the third one's always the worst." She's referring to Return of the Jedi, and screenwriter Simon Kinberg surely wrote the line intending to give a playful wink at the audience. But a joke ceases to be funny if it's entirely accurate, with all irony lost.
Following two excellent entries (2011's X-Men: First Class and 2014's X-Men: Days of Future Past), the third prequel based on the popular Marvel mutant superhero team sets out to deliver a grandiose adventure with a cataclysmic dramatic reckoning, but mostly falls flat. Set in 1983, the story begins when an ancient, god-like Egyptian mutant dubbed Apocalypse (Oscar Isaac, in hilariously bad blue rubbery make-up) awakens after thousands of years. With his Messiah complex out of control, he decides to rid the world of its sins – meaning most of earth's population. Speaking platitudes in a monotone that never varies, he convinces four mutants (aka the Four Horsemen) to join him on his path of destruction.
It's up to the X-Men, led by Professor Charles Xavier (James McAvoy) and shape-shifting mutant Mystique (Jennifer Lawrence), to confront Apocalypse. The stakes for them are at once large and small: they have to prevent the extinction of civilisation and rescue the soul of one of the Horsemen, long-time X-Men frenemy Magneto (Michael Fassbender).
In a powerful early scene, it's established that Magneto tried to live a normal, peaceful life as a father and husband, only for humans' bigoted views of mutants to strip him of everyone he loves. One of the strongest actors in Hollywood, Fassbender is excellent in this brief, intense scene. It's this sense of humanity that made director Bryan Singer's previous X-films resonate.
The struggle of mutants in the comics has always been a metaphor for the oppression of minorities in America, and earlier X-films successfully drew parallels with the US civil rights and gay rights movements ("Have you tried not being a mutant?" a mother asks her son in 2003's X2: X-Men United).
This time around, the film is simply too bloated with characters and bombast for these touching human moments to linger. It doesn't help that Isaac, another excellent actor with major screen presence, is not given much to do here, or that the action scenes are mostly generic (save for one breathtaking setpiece featuring the super speed mutant Quicksilver). X-Men: Apocalypse isn't a pretentious disaster like Batman v Superman, but following the excellent Captain America: Civil War and the previous X-films, this is an average piece of entertainment that's hit and miss.
X-Men: Apocalypse opens on May 19
Want more articles like this? Follow SCMP Film on Facebook