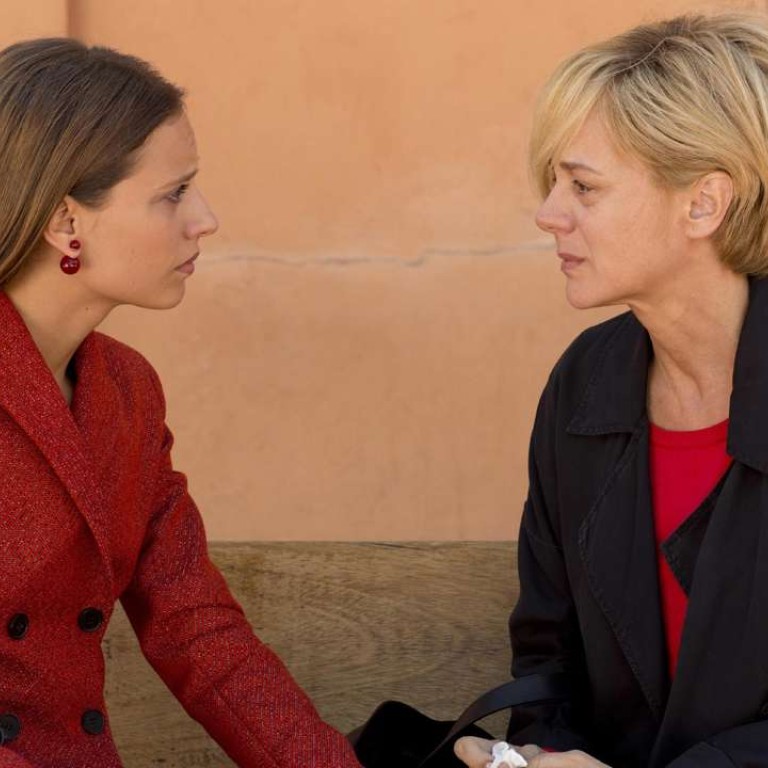 Best of Cannes 2016: Almodóvar, Jarmusch, Toni Erdmann, and Loach's heartbreaker
From Sean Penn's awful The Last Face to a disappointing Dardenne brothers offering, a divisive take on fashion and some perverse jury choices, our man in Cannes reflects on the festival's hits and misses
This year's Cannes Film Festival began with the threat of rain, fears of a terrorist attack and a rather mediocre Woody Allen film, Café Society, as the curtain-raiser. Fortunately, it was not a sign of things to come for the festival's 69th edition. The sun shone, the festival passed without incident (off-screen, anyway) and Allen's insipid love letter to 1930s Hollywood, starring Jesse Eisenberg, was soon forgotten as an impressive array of films unspooled.
It turned out to be a particularly good year for the British. Ken Loach joined the likes of Francis Ford Coppola and the Dardenne brothers as a two-time winner of the prestigious Palme d'Or with I, Daniel Blake.
A previous winner with 2006's Irish historical drama The Wind That Shakes the Barley, Loach's latest was respectfully reviewed, though never seemed a favourite for the top prize as it felt like terrain the 79-year-old director has trodden many times before.
Yet there can be no denying the sheer raw power of this contemporary tale about a Newcastle-based carpenter (Dave Johns) navigating the labyrinthine British welfare state to claim sickness benefit after a recovering from a heart attack. Scripted by Loach regular Paul Laverty, it's a heartbreaking study of humiliation, human dignity and the desperation that envelops people living below the breadline. One scene, set in a food bank, is the sort that haunts you forever.
Doubtless the happiest man in Cannes this year is cinematographer Robbie Ryan, who shot both Loach's film and American Honey, by the other British winner, Andrea Arnold, who bagged the Jury prize, her third such award in Cannes following prizes for Red Road and Fish Tank. American Honey is a meditative road movie, meandering across the American Midwest as a young runaway (newcomer Sasha Lane) finds love and other drugs in the company of a travelling sales crew.
Perversely, the jury dismissed the critics' favourites and awarded the more reviled films, with Xavier Dolan claiming the Grand Jury prize for It's Only the End of the World, a familial drama starring French cinema's finest (Vincent Cassel and Marion Cotillard included). At 27, and with six films under his belt, Dolan is a prodigious talent – but this adaptation of the play by Jean-Luc Lagarce was a misfire, a suffocating, impenetrable piece that contained none of the exuberance or cinematic cheer of his recent work.
Meanwhile, front runner Toni Erdmann went home empty-handed, much to everyone's dismay. The audience I saw it with howled with laughter at this beautiful comedy-drama from German director Maren Ade. A father-daughter story, largely set in Bucharest, it follows what happens when the ageing Winfried (Peter Simonischek) turns up unexpectedly to visit his overworked offspring Ines (Sandra Hüller), who works for a consultancy firm in the oil industry.
Partial to the odd silly joke, Winfried dons a wig and false teeth and invents a persona – the Erdmann character – in an almost desperate attempt to get his daughter's attention. The comic timing, in one particular moment, as Erdmann turns up when Ines is meeting her friends in a bar, is exemplary. But comedies, however sophisticated and humane, rarely triumph over dramas. And one suspects the jury, led by Mad Max director George Miller, wanted to make a statement.
Another beautiful film overlooked was Jim Jarmusch's Paterson, a quietly observed week-in-the-life of a poetry-writing bus driver living in Paterson, New Jersey. Adam Driver stars as the budding scribe – also called Paterson. A gentle soul, living with his cupcake-making girlfriend, every day, he gets up at 6am, writes, drives his bus, walks his dog, drinks in a bar and goes home.
It's a perfectly judged film, a humorous and profound look at ambition, creativity and love. While Driver feels like the archetypal Jarmusch star, this may be the director's finest hour.
More divisive was Nicolas Winding Refn's The Neon Demon, a hyper-stylised stab at the fashion industry starring Elle Fanning as 16 year-old hopeful Jesse, who arrives in Los Angeles with a bundle of headshots and dreams.
With a fabulous Cliff Martinez synth soundtrack, and meticulously shot in primary colours and full of surreal touches, it's undeniably a thing of beauty, although the substance-free plot about the way we crave youth at all costs left some critics fuming.
It was a strange year for Asian cinema. With no Hong Kong or Chinese films in the official selection, it was left to South Korean maestro Park Chan-wook to pitch in with The Handmaiden, an artful adaptation of Welsh writer Sarah Waters' novel Fingersmith. A dense, layered thriller, in which Kim Tae-ri plays a servant executing an elaborate plot to swindle her employer, it came laced with Park's penchant for squeamish violence and lashings of sex (the joke being that this was his homage to the 69th Cannes).
It was a historic moment for Singapore at the festival, with two films selected in the same year for the first time. In the Un Certain Regard section, Boo Junfeng's Apprentice was a fascinating and well-directed look at the relationship between a prison executioner (Su Wan Hanafi) and his protégé (Fir Rahman).
More troubling was K. Rajagopal's minimalist A Yellow Bird, a difficult-to-watch tale of an ex-con on the fringes of Singapore society. Playing in Critic's Week, with a narrative that alternated between silence and screaming, it was an abrasive experience.
If there was one thing just about everyone could agree on, it was that Sean Penn's The Last Face was the turkey of the festival. His fifth film as director, this clumsy, cringe-inducing love story between two doctors (Charlize Theron, Javier Bardem) working in various conflict zones in Africa produced a cacophony of boos from critics when it played on the final Friday. Neither as actor nor director has Penn ever made as big a misstep as this.
Surprisingly underwhelming was the Dardennes' The Unknown Girl, a mini-procedural about guilt and social responsibility that follows a young doctor (Adèle Haenel) as she investigates the death of an immigrant woman that's haunted her.
Nowhere near as tight as the Belgian siblings' 1996 film La Promesse, which also dealt with the immigrant question, it's a story that isn't wholly convincing nor fully worked through. But even a middling Dardenne film still has much to offer.
Another Cannes veteran playing in competition, Pedro Almodóvar, returned with Julieta, the touching story of a mother and her runaway daughter. Already released in Spain, early reviews had been middling to say the least, but I found it an engaging and elegant drama. With Emma Suárez and Adriana Ugarte playing Julieta at different ages, the moment where Almodóvar cuts from one to the other before has to be one of the most sublime edits of the year. As Cannes so readily proved this year, the veterans still have it.
Want more articles like this? Follow SCMP Film on Facebook