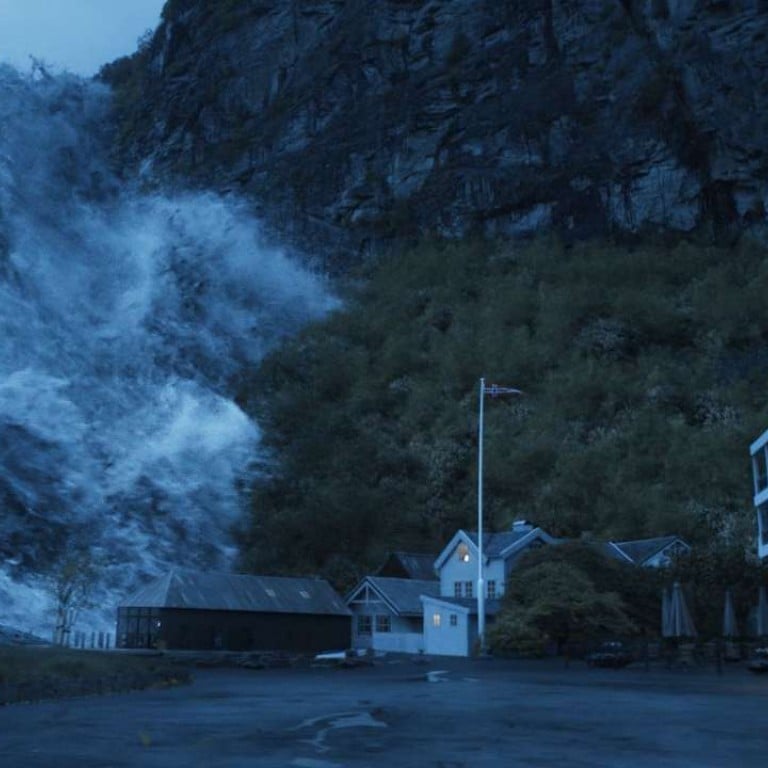 Film review: The Wave – Norwegian disaster movie retains humanistic focus
Tsunami threatens tourist town in Scandinavian take on disaster genre that manages to avoid most Hollywood cliches with conscientious directing
3.5/5 stars
At long last a disaster movie that doesn't upset the randomness of suffering by compelling the heroes to save the world or the obnoxious side characters to meet their ironic comeuppance. In The Wave, which holds the distinction of being Scandinavia's first disaster film, modest human dramas are played out against forces of nature that do not so much bring thrills as subject the characters to quick life-and-death decisions. Hollywood blockbuster directors should take note.
Kristian (played by Kristoffer Joner) is a geologist who's about to quit his job at the Early Warning Centre in Geiranger, Norway, which is tasked with monitoring potential rockslides in the Åkerneset mountain. Just as the family man is packing up with his hotel-manager wife Idun (Ane Dahl Torp) and two children ready to move out of the idyllic tourist town, Kristian believes he's seeing signs of an avalanche so catastrophic it would send a tsunami from the fjord to sweep across the village in 10 minutes.
Before he unleashes that spectacular sequence midway through the movie, Norwegian director Roar Uthaug would appear every bit as susceptible to the genre clichés, from the professionals who refuse to sound the warning alarm on the eve of peak tourist season, to the sullen young man who obliviously puts himself in danger by wearing a headphone and locking himself in a soundproof basement. But credit where it's due, the movie duly stops short of passing caricatures off as characters.
With its Nordic touch of naturalistic acting, The Wave engages despite a cast of thinly sketched yet plausibly embodied characters. After its by-the-numbers set-up gives way to the calamitous event, the film paints a hellish landscape of floating bodies, where Kristian and Idun must channel their inner strength to keep the family together. It's a feat of conscientious directing that this aftermath, with minimal action sequences to set the pulse running, feels both urgent and intimate.
The Wave opens on May 26
Want more articles like this? Follow SCMP Film on Facebook