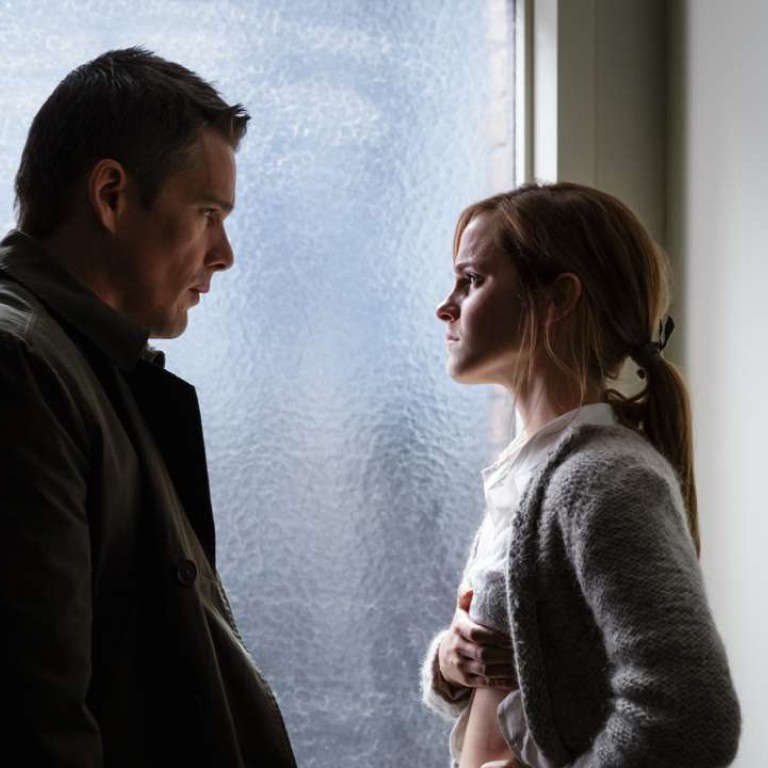 Film review: Regression – Ethan Hawke fumbles in Alejandro Amenabar's detective thriller
Despite star-studded cast, director of The Others fails to sell story of satanic ritual abuse in this psychological horror thriller
1.5/5 stars
Alejandro Amenabar looks to recapture the supernatural chills of his international hit The Others with Regression, a murky detective thriller set during the "satanic panic" that swept the US during the late 1980s. Despite its Euro-gothic pretensions, however, the film struggles to sell its far-fetched premise and is further hobbled by a slew of unconvincing performances.
Ethan Hawke plays small-town cop Bruce Kenner, investigating a case of sexual abuse against 17-year-old Angela (Emma Watson) by her alcoholic father (David Dencik). When he confesses despite having no memory of his crime, Kenner enlists Professor Raines (David Thewlis) to use regression hypnosis to unlock the father's memories. Meanwhile, the community believes Angela was abused as part of a satanic ritual.
As Kenner grows closer to Angela's troubled youth, he starts to believe her stories of hooded figures, black magic and infant sacrifices out at the family barn, despite a lack of hard evidence. His increasingly erratic behaviour further alienates him from his fellow officers, and fuels a series of paranoid nightmares.
Amenabar fails to create a sense of community crucial to this kind of paranoid thriller, but this normally reliable cast do him no favours either. Hawke is incapable of capturing Kenner's slippery state of mind, while Watson's accusatory victim does little more than mope. Thewlis goes wildly over the top as the renegade psychologist, but even he fails to make Raines a hammy highlight.
After a seven-year break from filmmaking, Amenabar's only success is portraying his own directorial regression.
Regression opens on June 2
Want more articles like this? Follow SCMP Film on Facebook