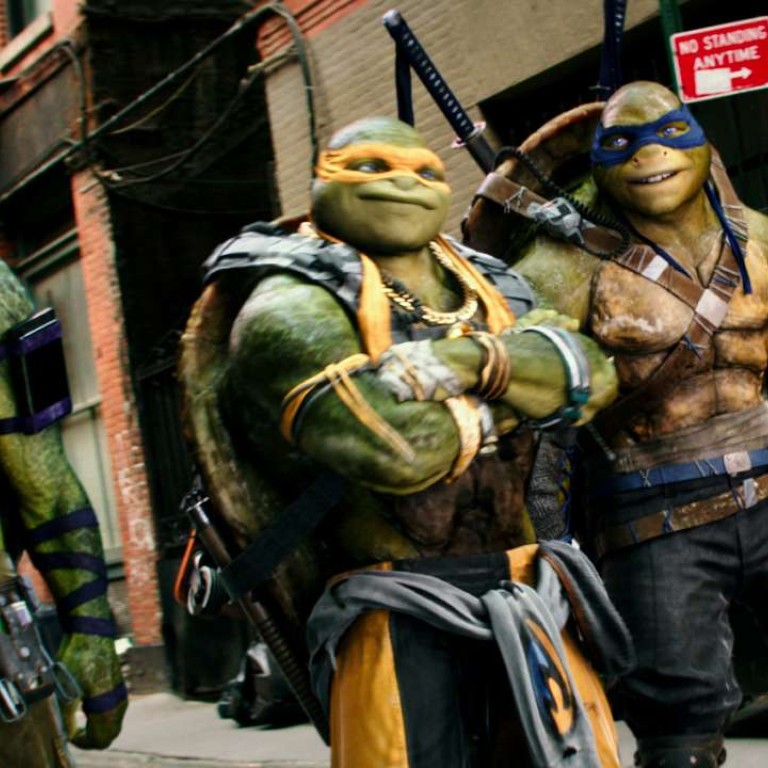 Review
Film review – Teenage Mutant Ninja Turtles: Out of the Shadows is a chaotic kung fu kick-about
Laura Linney, Megan Fox and Will Arnett deserve credit for keeping straight faces throughout opposite the pizza-loving animated stars
2/5 stars
Those crime-fighting, pizza-loving heroes in a half-shell are back for a second live-action film – a blend of kinetic violence, bizarre aliens and actors the calibre of Laura Linney wondering what on earth they've got themselves into.
For those who didn't catch the 2014 film, or the original comic books and cartoons, imagine four superhero turtles – Leonardo (Pete Ploszek), Donatello (Jeremy Howard), Raphael (Alan Ritchson) and Michelangelo (Noel Fisher) – living in New York's sewers, protecting the city and munching on stacks of pizza.
The daft-as-a-brush plot sees escaped convict Shredder (Brian Tee) team up with Kraang, an extraterrestrial vying for world domination. A squishy-faced creature that comes housed in a giant robot body, Kraang is looking to open up a portal to his own universe to reassemble his very own War Machine.
To help, he gives Shredder and his resident boffin (Tyler Perry) a vial of purple goo that morphs two minions into rhino- and warthog-like super soldiers; a substance, incidentally, that may just turn the Turtles into humans.
Credit Linney, as a New York police detective, and returning stars Megan Fox and Will Arnett for keeping a straight face throughout this chaotic kung fu kick-about. Aided by 3D that keeps popping blades and missiles right between your eyes, director Dave Green conjures a visual onslaught.
Perhaps it's no coincidence that Michael Bay is a producer; the film has the feel of his relentless, cynical Transformers franchise – and not just because Fox co-stars. At least they have the good grace to play the classic theme tune at the end.
Teenage Mutant Ninja Turtles: Out of the Shadows opens on June 2
Want more articles like this? Follow SCMP Film on Facebook