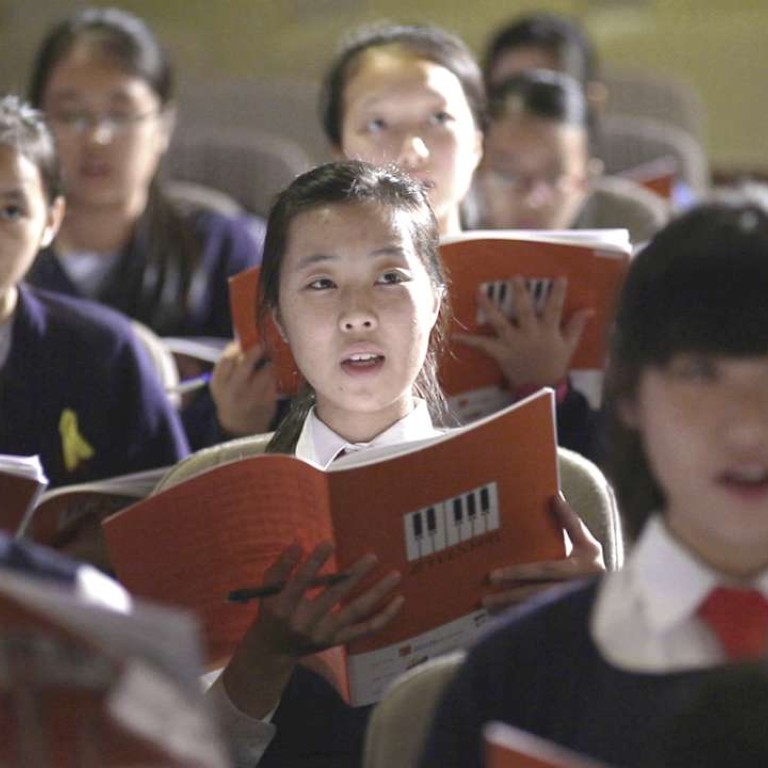 Film review: The Taste of Youth – post-umbrella movement setting reveals dreams and despair
Documentary has no obvious political agenda, but interviews cannot disguise an undercurrent of bitterness among Hong Kong's next generation
4/5 stars
Set in the aftermath of the "umbrella movement", indie director Cheung King-wai's fourth full-length documentary doesn't work to an obvious agenda – and is all the better for it. While his last two features, KJ (2009) and One Nation, Two Cities (2011), revolve respectively around a tormented music prodigy and a woman from China struggling to secure her right of abode in Hong Kong, The Taste of Youth opens up to take a panoramic view of the city's younger generation.
Cheung's largely apolitical film is bookended by jubilant footage from a Guinness World Record-setting concert in late 2014, where some 10,000 Hongkongers performed Beethoven's Ode to Joy together. From there, the filmmaker sharpens his focus down to nine subjects, ranging in age from 10 to 24, as they expand on their place in the world in talking-head interviews.
At a brisk 78 minutes, this improbably involving documentary covers numerous aspects of the Hong Kong adolescent life: from the rigid educational system and parents' conservative expectations, to the youngsters' quest for self-realisation amid experience with schoolyard bullying, broken families, and discrimination against people from China; there's also one extreme case of dedicating to the volunteering course.
Although none of the interviewees are delinquents, there's a bitter undercurrent running through the deceptively tranquil conversations. A head prefect is put in her place for doubting her school's obstinate rules; an aspiring singer from an affluent family is groomed to become a doctor; an amateur model posing at a cosplay event turns out to be a most sensitive writer about society's disenchantment.
The Taste of Youth is a moving and enlightening look at the often materially fulfilled, yet also absurdly disheartening, formative years of young people in Hong Kong today. While it is modest in scope, it goes without saying that the film also paints a resonant picture of the city's increasingly uncertain future.
The Taste of Youth opens on June 2
Want more articles like this? Follow SCMP Film on Facebook