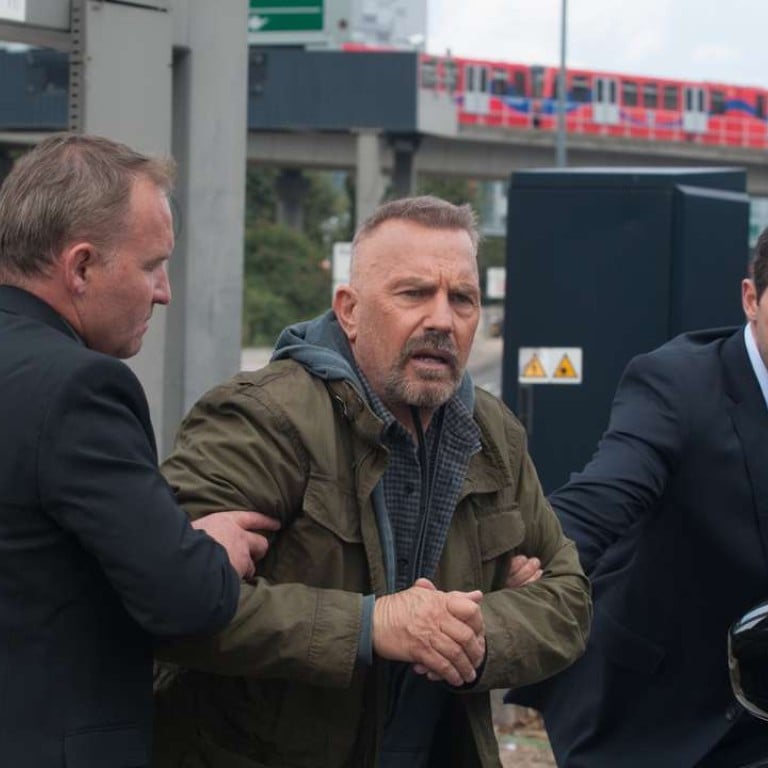 Film review: Criminal – Kevin Costner plays tough in preposterous memory-transplant thriller
Despite A-list cast and explosive action scenes, nonsensical thriller misses the mark
1.5/5 stars
It is ironic that Criminal – which features a maverick neuroscientist character and spins its nutty story around a pioneering brain operation – should prove to be such a brainless genre exercise. Scripted by the late Douglas Cook and David Weisberg, the screenwriting pair behind The Rock (1996) and Double Jeopardy (1999), this utterly nonsensical action thriller is populated by characters who inevitably take the least logical courses of action. The thrill of watching Kevin Costner punch people in the nose can only last so long.
After London-based CIA agent Bill Pope (Ryan Reynolds) is killed on a mission, Gary Oldman's bureau head authorises Tommy Lee Jones' neurosurgeon to implant the dead man's memories into an imprisoned psychopath, Jerico (Costner). The CIA is only after one piece of information it shockingly doesn't already have: the whereabouts of hacker The Dutchman (Michael Pitt), whose control over US military weapons may end up in the hands of a Spanish anarchist if Bill doesn't show up and complete a deal soon.
In a corny riff of
Face/Off
's identity-swap premise, the escaped Jerico, while still being himself, discovers that he hasn't only inherited Bill's CIA knowledge but also his emotions, superspy skill sets and even vivid flashbacks about his widow (Gal Gadot) and daughter, which play like fillers in your standard Terrence Malick flick. What starts out as Jerico's quest to find the bag of money he faintly recalls turns into a murky attempt to evade his pursuers and protect the ladies. Tons of innocent people in his path become collateral damage.
Though it boasts a stellar cast and explosive action, Criminal is a misfire from the Israeli director Ariel Vromen, who made a better show of a serial murderer's psychology in his hitman biopic The Iceman (2012). In this illogical espionage tale of bad science and excessive violence, new Wonder Woman Gadot is given far too little time to develop her compassionate character, while Oldman shouts, Jones frowns, and Costner derives part of his hard-man persona from his crew cut, which notably survives brain surgery.
Criminal opens on June 2
Want more articles like this? Follow SCMP Film on Facebook